TL;DR
Self-made millionaire Lim Kim San (30 November 1916 – 20 July 2006) was handpicked to serve as the Housing and Development Board's (HDB) first chairman. He was tasked to help make good on the People's Action Party's promise of providing public housing for the masses. Working quickly and without pay, he rolled out a series of measures to overhaul building practices, leading the HDB to complete more than 31,000 flats in the span of four years – far more than its predecessor, the Singapore Improvement Trust built in three decades.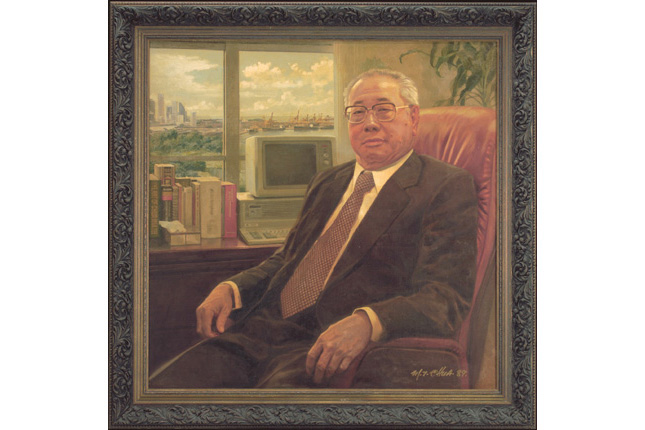 Portrait of Lim Kim San painted by Nanyang artist Chua Mia Tee. (c.1989. Image from the National Collection)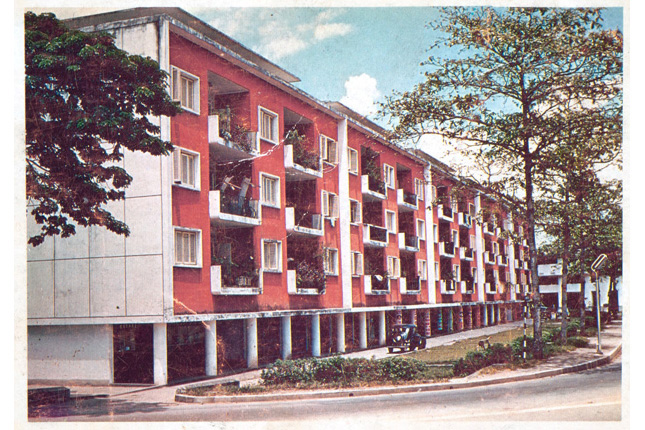 Over 32 years, the Singapore Improvement Trust built 23,019 units including these homes in Tiong Bahru. (c.1950s-1960s. Image from the National Collection)
The township of Toa Payoh was developed by the Housing Development Board in the latter half of the 1960s as part of its efforts to address Singapore's housing shortage.1 (c.1960s. Image from the National Collection)
Millionaire by 34
The oldest of six children, the Singapore-born Lim studied at Anglo-Chinese School and graduated from Raffles College with a diploma in economics. From a young age he was exposed to his family's business which dealt with rubber, salt, sago and gasoline.
After the war, the business-savvy Lim worked at a sago plant where he devised a cost-effective method to produce sago pearls, an ingredient commonly used in Asian cuisine. This innovation helped him make his first million.
In the 1950s, Lim served as director of two banks.2
No nonsense approach to public housing
In 1959, Lim was approached by Lee Kuan Yew, Toh Chin Chye and Goh Keng Swee — — members of the People's Action Party (PAP) — to serve in the Public Service Commission. Later, Goh, the finance minister, asked Lim to chair the newly-formed Housing Development Board (HDB) which was established to rehome hundreds of thousands living in squalor. Lim, who took up the role, did not draw a salary for four years.
Plunging himself into the role, Lim implemented sweeping changes to standardise the building and construction sector. Dedicated to his mission of providing affordable housing to the masses, he cut red tape, ended dodgy and corrupt practices, and assembled a team of powerhouses to work alongside him.3
Known for being hands-on, he visited worksites often and at times picked up on major construction errors. For instance, he noticed that a block of flats at Margaret Drive in Queenstown was crooked and its contractor was made to rebuild it.
The resultant speed in which high quality flats rose across the island is said to have contributed to the PAP's landslide victory in the 1963 elections. For solving Singapore's public housing dilemma, Lim was awarded the Order of Temasek, the state's most prestigious honour.4 He was the first such person to receive it.