TL;DR
Singapore's National Anthem would have sounded completely different had its composer Zubir Said (22 July 1907-16 November 1987) adhered to family traditions. From a conservative Sumatran household which believed music was haram, Zubir picked up music secretly and made his own instruments. He eventually left for Singapore and embarked on a prolific career, composing more than 1,500 songs for film, radio and the national stage. His repertoire includes the masterpiece, Majulah Singapura. His timeless and evocative melodies continue to attract a new generation of fans online, with some proclaiming that his music "needs to be on Spotify".
Watch: The Golden Era - Zubir Said
Marching to the beat of his own drum
His father considered music haram but that did not stop Zubir Said from pursuing his interest in music.1
In primary school, the Sumatra-born Zubir carved his own flute out of bamboo and participated in a band with other young flautists.2 In middle school, he picked up the guitar and drums.3
With pressing financial needs, a career in music was a pipe dream for Zubir. He thus took on work as a brickmaker and copy typist until an encounter with a Dutch district officer inspired him to pursue his passion. To this end, he became the leader of a roving keroncong (an Indonesian style of music) band which moved from village to village in Sumatra. They played at functions such as weddings and fun fairs.
His father, however, was very eager to have him take over as village chief, or enter into a career in the Dutch army or administration. At 21, Zubir had enough. He left for Singapore in a cargo vessel.4 The metropolis was his port of choice, having been sold on the idea by a sailor friend who told him about the colony's glittering lights, and the availability of kopi susu (coffee with milk) and butter.
Malay film and music pioneer
Zubir's started his music career in Singapore with a bangsawan (a form of Malay operatic theatre) troupe, performing with them at the Happy Valley amusement park in Tanjong Pagar. There, he picked up new skills and instruments such as the piano while gradually rising through the ranks and eventually becoming the troupe's leader.
In 1936, he was recruited by the British-owned record label His Master's Voice, or HMV, as a recording supervisor. By this time, Zubir was fairly well-known. The war, however, did a number on his career and he returned to his hometown with his two wives and children. In 1947, after the war, Zubir returned to Singapore where he found work as a part-time photographer at Malay language newspaper Utusan Melayu.
His big break coincided with the golden age of the Malay film industry. In 1949, he began work at Shaw Brothers' Malay Film Production division. There, he composed songs for Malay films5 and box office hits such as Chinta (Love), a romantic drama about a village girl and a shipwrecked stranger who turns out to be a king.
However, Zubir felt unfulfilled in this role so he left the company for Cathay-Keris' Malay film arm where he was given the opportunity to set the tone for entire movies by creating custom background mood music and orchestral arrangements.6 This was a major shift from the industry's reliance on European tracks and was thus a role he cherished.7 Zubir also wrote songs for musical greats such as P. Ramlee, R. Ismail and Nona Asiah; and produced Malay classics such as Sayang Di Sayang, Pulang Merantau and Cempaka Biru.
Zubir was involved in a number of acclaimed films such as Jula Juli Bintang Tiga and Dang Anom which picked up awards at the Asian Film Festival in 1959 and 1962. Critics noted his ability to move audiences to tears with his soothing, melancholic pieces. Zubir eventually retired from Cathay-Keris in 1964.
A film magazine's feature on the popular Malay film Sumpah Pontianak whose score Zubir wrote.9 (Image from the National Museum of Singapore)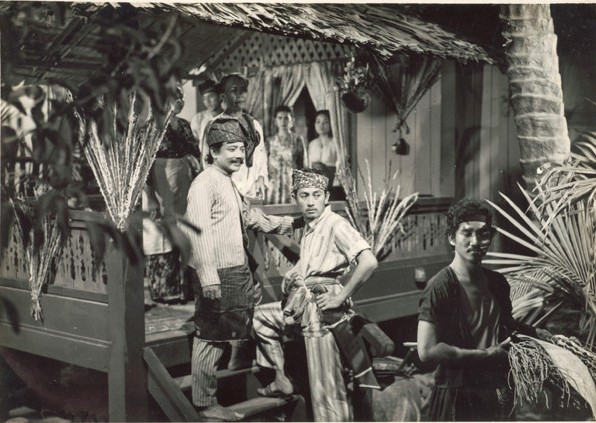 A scene from the Cathay-Keris film Sri Mersing which Zubir Said composed music for. (Image from the National Museum of Singapore)
The genesis of Majulah Singapura
Zubir's undisputable talent and his one-of-a-kind sound which helped define an era, caught the attention of Singapore's City Council in 1958. It invited him to write an official song based on the motto Majulah Singapura (onward Singapore in Malay).10
Zubir's composition was performed for the first time on 6 September 1958 at a concert to mark Victoria Theatre's reopening,11 and at other mass events such as a Youth Rally at the Padang the following February. His contributions towards Singapore's nationalistic efforts was well-received, moving audiences with its powerful expression of the progressive spirit of Singapore and the aspirations of its people.
A version of Majulah Singapura was subsequently introduced to the public as the national anthem on 3 December 1959, the same year Singapore attained self-government.12 It was a momentous occasion where the first Malayan-born Yang di-Pertuan Negara (head of state in Malay), Yusof bin Ishak, had also been inaugurated. Zubir's father, now 101 in age, travelled from Indonesia to witness the occasion following decades of estrangement.
Zubir was said to have been incredibly honoured by the opportunity to contribute to the nationalist efforts of the period. He understood the power that music had in rousing patriotic feelings13 and fostering a sense of connection between people during an era marked by instability and change.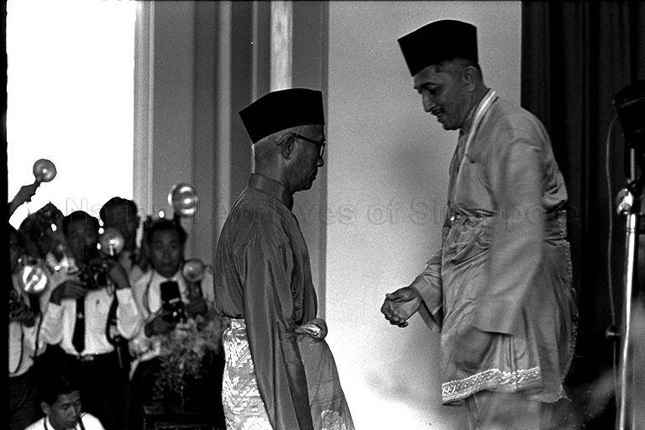 Yang di-Pertuan Negara Yusof Ishak presented Zubir Said a certificate of honour on 3 December 1959 for his composition of Majulah Singapura. (Image from the National Archives of Singapore)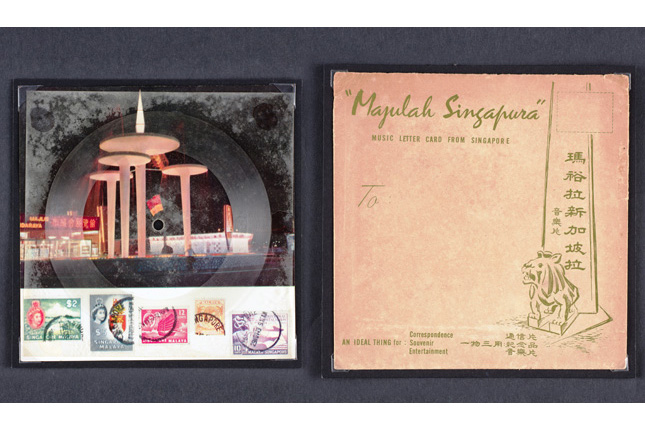 This is the original flexi disc record of Majulah Singapura which Zubir Said wrote. (Image from the National Museum of Singapore).
Musical legacy
Over the course of his life, Zubir wrote 1,500 songs, a number of which were dedicated to the community. Orang Singapura, for instance, was about being a kind and graceful person of Singapore.14 He also wrote a song for birthday celebrations which he called Selamat. Semoga Bahagia is yet another stirring composition of his. In it, he reminds the youth of Singapore to pursue their dreams and happiness, as he had.15
Recognising his contributions to the nation, the government of Singapore embarked on an effort to track down Zubir's scores and lyrics in the 1980s.16 Later, in the 2000s, as part of an effort to further Zubir's legacy, his family signed an agreement with Universal Music Publishing Group which manages his repertoire, to allow his work to be available for download, and to be recorded by other artistes.
His daughter, Rohana Zubir, also worked on a project to document her father's life and prolific career. Her book, Zubir Said: The Composer of Majulah Singapura, was published in 2012.
In 2009, a road was named after him in Dhoby Ghaut.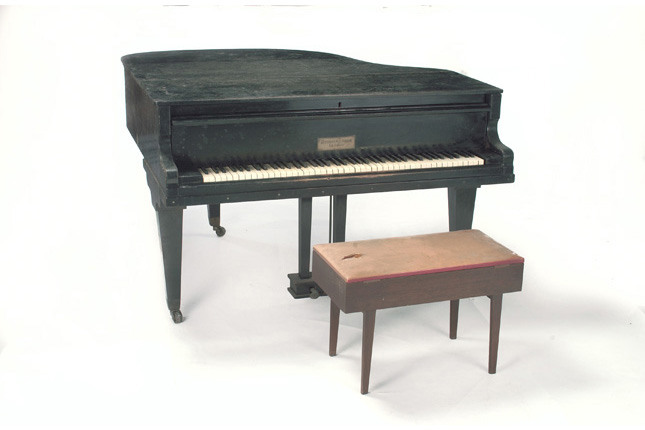 The Strohmenger piano which belonged to the late Zubir Said. (Image from the National Museum of Singapore)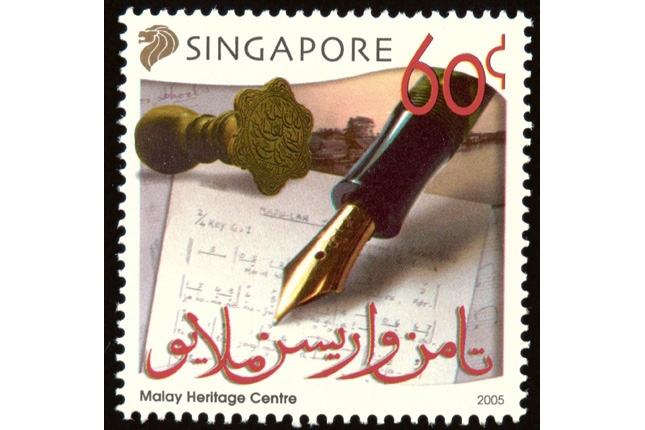 One of four stamps issued in May 2005 by Singapore Post to commemorate the opening of the Malay Heritage Centre. It features the score of the National Anthem. (Image from National Museum of Singapore)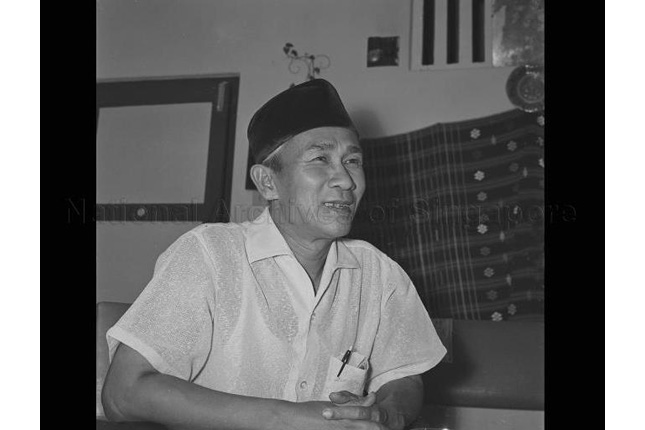 Zubir Said at an interview in 1957. (Image from the National Archives of Singapore)