TL;DR
What's the one song that every Singaporean knows? You're probably right if you had guessed Majulah Singapura, our National Anthem. And its composer is none other than Zubir Said (22 July 1907, Sumatra, Indonesia – 16 November 1987, Singapore), or more affectionately known as Pak Zubir. In his illustrious career, Pak Zubir composed over 1,500 songs, including film soundtracks, pop music, and national songs.
Watch: The Golden Era - Zubir Said
Started his first band in primary school
Born in West Minangkabau, Indonesia, young Zubir Said already developed a strong interest in music. In primary school, he had already learnt how to make flutes and formed a band playing their own bamboo flutes. He also learnt how to play the guitar and drums when he was in middle school.
Zubir had to stop studying when he was 18 to find work and help his father support the family. He found a job as a copy typist and in his spare time, he joined a keroncong (an Indonesian music style) band in his village. He eventually left Sumatra to pursue his passion for music and travelled to Singapore in a cargo boat 1928, when he was just 21.
Singapore – Pak Zubir's music paradise
Zubir quickly found a job as a violinist with City Opera, a large bangsawan troupe at the Happy Valley amusement park in Tanjong Pagar. He picked up the piano during this time and eventually rose to become the troupe's leader.
In 1936, His Master's Voice (HMV), a British-owned recording company, recruited Zubir as a recording supervisor and in this position, he quickly established himself as a well-known figure in the music industry.
The next decade was the golden era for Malay cinema. Seeing the vast opportunities, Zubir joined Shaw Brothers in 1949 as an orchestra conductor with Malay Films Ltd., one of their production arms. Chinta, which featured his songs, became a box-office hit.
In the early 1950s, Zubir switched to work for Cathay Keris and was its Music Director for 14 years until his retirement in 1964. With the film giant, he composed background music and wrote songs for selected movie scenes. Some of the iconic masterpieces that defined Singapore's film history all featured Zubir's music, including Sumpah Pontianak, Sri Mersing, and Chuchu Datok Merah. Zubir also worked with musical greats such as P. Ramlee, R. Ismail, and Nona Asiah, who remember him fondly.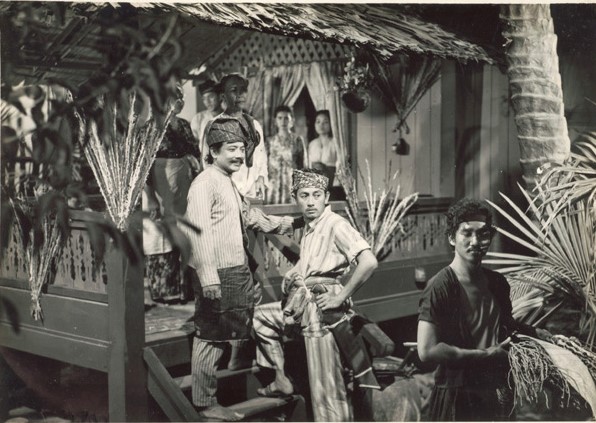 scene from the film Sri Mersing, which Zubir Said was the music composer.
(Image from National Museum of Singapore)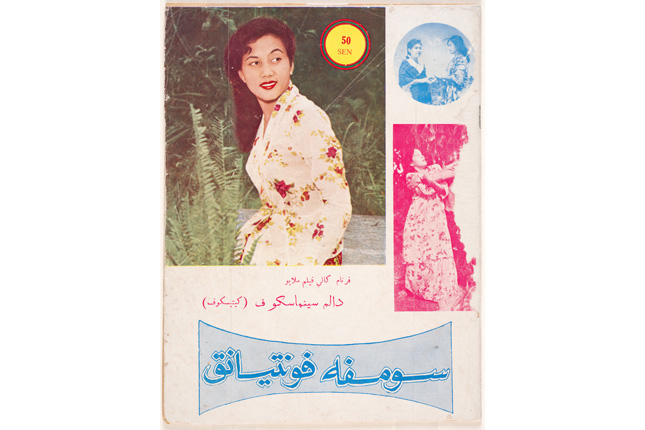 A film magazine featuring the hit Malay film Sumpah Pontianak. Zubir Said composed musical scores and songs for many popular Malay films, including Sumpah Pontianak.
(Image from National Museum of Singapore)
Majulah Singapura
Recognising his great talent and years of experience, the Mayor of Singapore recommended Zubir Said to the City Council to compose a song to mark the official opening of Victoria Memorial Hall and Theatre.
That was when Pak Zubir wrote Majulah Singapura, which was performed for the very first time in 1958 by the Singapore Chamber Ensemble.
The song moved the audiences with its accurate and powerful expression of the progressive spirit of Singapore. It was subsequently selected and declared the National Anthem of Singapore on 11 November 1959. On 3 December 1959, Singaporeans were presented with their state anthem, the same day Yusof Ishak was inaugurated as the Yang di-Pertuan Negara (Head of State).
Yang di-Pertuan Negara Yusof Ishak conferring the Certificate of Honour on Zubir Said, composer of Singapore's National Anthem 'Majulah Singapura'.
(Image from National Archives of Singapore)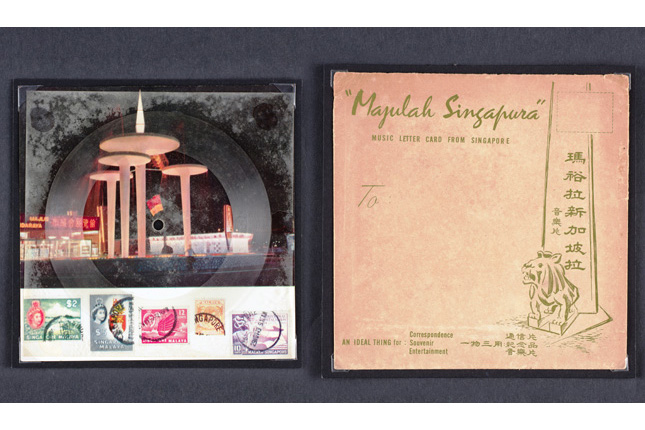 This is the original flexidisc record of Majulah Singapura that was composed by Zubir Said. The version on this record is the original one composed as the theme song of the Singapore City Council.
(Image from National Museum of Singapore).
A song to be sung by every Singaporean
Every morning, hundreds of thousands of Singaporean students would sing the National Anthem before their classes begin. And every Children's Day, young students would come together to sing Semoga Bahagia, another famous composition by Zubir Said.
Even after Pak Zubir's retirement, he received numerous awards for his contributions. He was awarded the Certificate of Commendation and Public Service Star for composing the National Anthem. He also received the Jasawan Seni, an award conferred by eight Malay cultural organisations for his contribution to the Malay culture in Singapore.
In 1990, 2 years after his death, a Zubir Said Music Scholarship was set up in his honour. In 1995, the Composers and Authors Society of Singapore also commemorated his achievements by giving him a Lifetime Achievement Award. In 2009, Zubir Said Drive was named as the new road where the new School of the Arts (SOTA) now stands.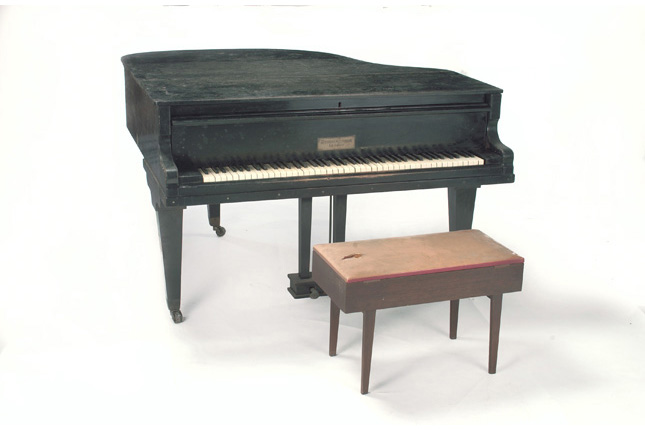 This 100-year-old Strohmenger piano belonged to the late Zubir Said, who had used it to compose Singapore's National Anthem in 1959.
(Image from National Museum of Singapore)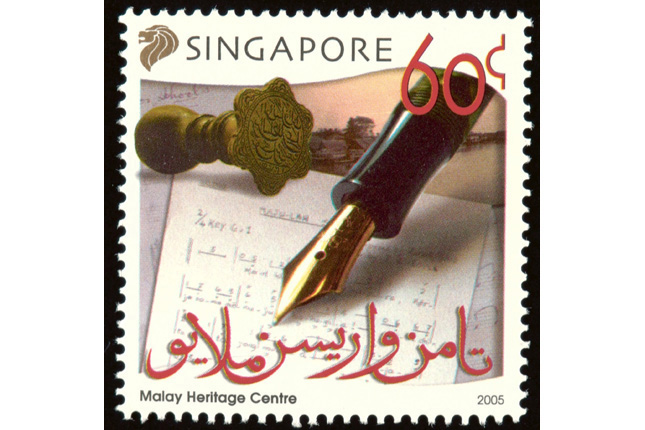 This is one of four stamps issued as a set by the Singapore Post to commemorate the opening of the Malay Heritage Centre. The stamps were issued on 31 May 2005 and this 60-cent stamp features the music score of the National Anthem that was composed by Zubir Said.
(Image from National Museum of Singapore)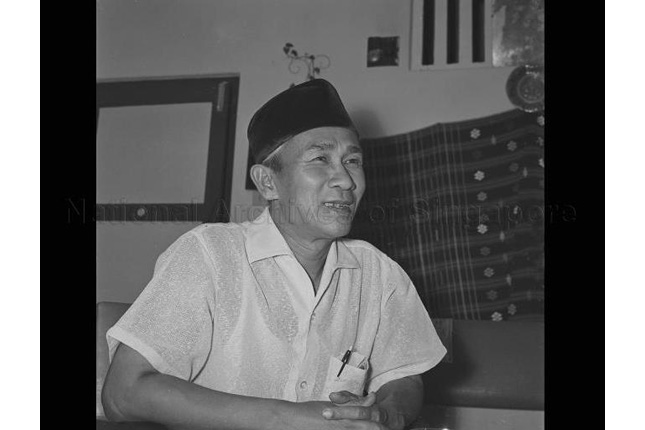 Zubir Said at an interview in 1957.
(Image from National Archives of Singapore)