TL;DR
Before he was president, Yusof Ishak (12 August 1910–23 November 1970) was a weightlifting champion, boxer extraordinaire and dedicated newspaperman. Today, we remember his life and imprint on society via a currency series which features his portrait.
Champion weightlifter and budding journalist
Singapore's first president, Yusof Ishak, was already capturing headlines in his youth. His victory at the 1932 Aw Boon Par Cup for boxing, and his subsequent success as national lightweight champion in weightlifting, earned him mentions in the press.
Yusof who attended Victoria Bridge School (Victoria School) and later Raffles Institution, had moved to the island from Perak with his family in 1923.2 Academically brilliant, he earned distinctions in his Cambridge examinations and only narrowly missed out on the highly coveted Queen's Scholarship.3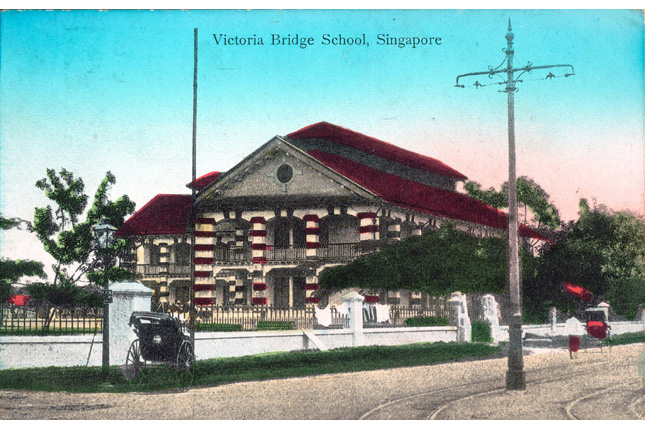 The former Victoria Bridge School (Victoria School today) along Victoria Street where Yusof Ishak had his primary education. (Image from the National Museum of Singapore)
Apart from sports, Yusof ventured into journalism, taking on the role of co-editor at the Rafflesian, a magazine at his school.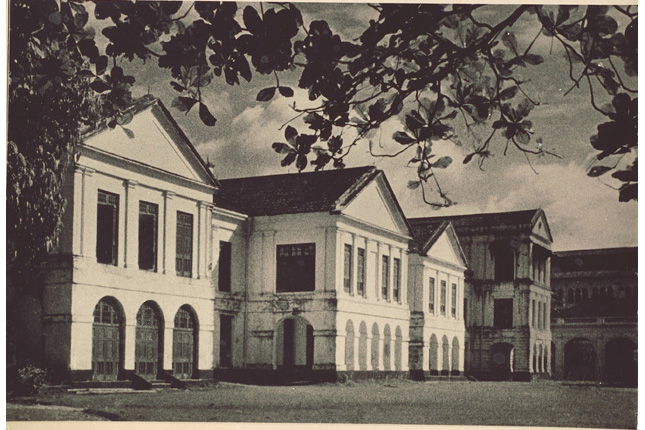 The former Raffles Institution which Yusof Ishak attended. (Image from the National Museum of Singapore)
Yusof was eager to pursue law, however, his family could not afford to send him abroad to further his studies.4
Establishing a newspaper for the Malays
Yusof did a brief stint with the Police Academy in Kuala Lumpur, Malaysia before returning to Singapore to carve out a career in journalism.
Together with friends Ong Chin Beng and Soh Swee Tuck, Yusof started a fortnightly magazine called Sportsman which married his two interests — athletics and journalism.
Later, he joined Warta Malaya, a newspaper owned by the Alsagoffs — a wealthy Arab family. Starting off as a clerk, he rose through its ranks and became its acting editor.
His experience at the Muslim-oriented paper sparked his desire to launch a more Malay-centric publication run and owned by Malays. Together with Abdul Rahim Kajai and about 20 other Malay community leaders, he set up the Utusan Melayu at Queen Street.
Yusof was 27 at the time. To finance the newspaper, he worked the ground, selling shares to members of the Malay community in Singapore and southern Johor. He was also responsible for assembling a capable team of journalists and editors, and sourcing for advertisers as well as equipment, among other responsibilities.
The paper, which had its first print run in May 1939, faced a number of challenges including stiff competition from rival publications. Yusof resigned from the publication around the time political party United Malays National Organisation started buying shares in the company.5
Becoming president
Yusof's passion for the Malay community and desire to serve his land, caught the eye of Singapore's Prime Minister Lee Kuan Yew who invited him to chair the city's Public Service Commission in 1959.6
Within the same year he was appointed Yang di-Pertuan Negara of Singapore, or head of state following the People's Action Party's landslide election victory in 1959.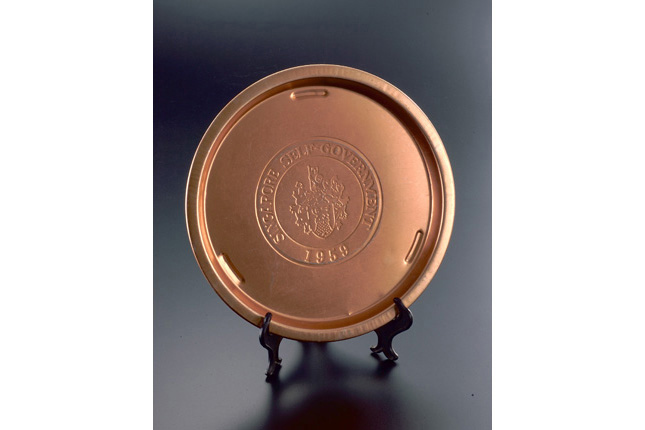 In 1959, Singapore achieved self-governance, a milestone this souvenir plate commemorates. As part of the city's transition from British to local hands, colonial governor William Goode was replaced by Yusof Ishak.7
He also became Singapore's first president after the Republic gained independence in 1965. His promotion of multiracialism helped generate confidence in the new nation and regime.8 Like his early career in the newspaper business, Yusof took to walking the ground, calming nerves and explaining the rationale behind separation from Malaysia.9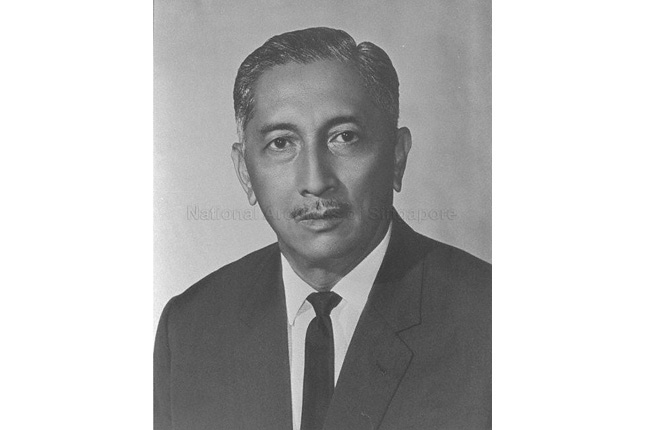 Portrait of Singapore's first president, Yusof Ishak, on 9 August 1965. (Image from the National Archives of Singapore)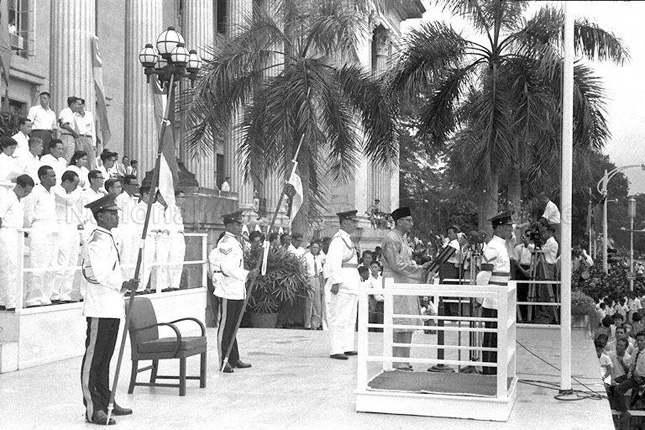 The newly appointed Yang di-Pertuan Negara Yusof Ishak delivering his address on the steps of City Hall during the launch of National Loyalty Week on 3 December 1959. (Image from the National Archives of Singapore)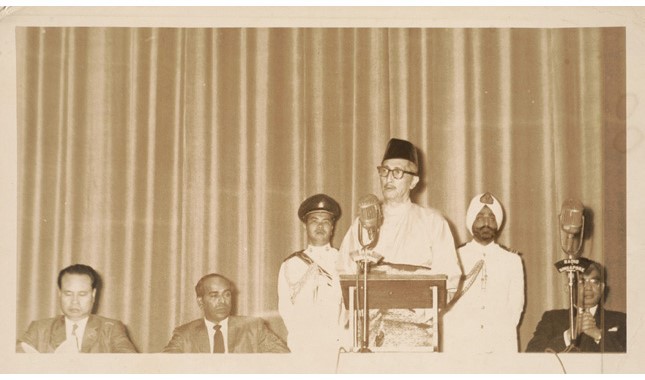 Yang di-Pertuan Negara Yusof Ishak giving a speech in 1962. (Image from the National Museum of Singapore)
Dutiful and steadfast in his role as Singapore's president, Yusof passed on from heart failure in 1970 while still in office, leaving behind his wife Puan Noor Aishah and their three children.10
Yusof is remembered lovingly in a number of ways today. For instance, his genial portrait graces a currency series which has been in circulation since 1999.11 A mosque, think-tank and professorship were also named after him in the 2010s.12