TL;DR
Few could have imagined the kind of sacrifices Lim Bo Seng had to make in order to defend his country and family during WWII. The Chinese patriot and freedom fighter led many anti-Japanese movements and played a crucial role in Singapore's defence. He was, however, betrayed by a double agent and died honourably under Japanese captivity, leaving behind his wife and seven children.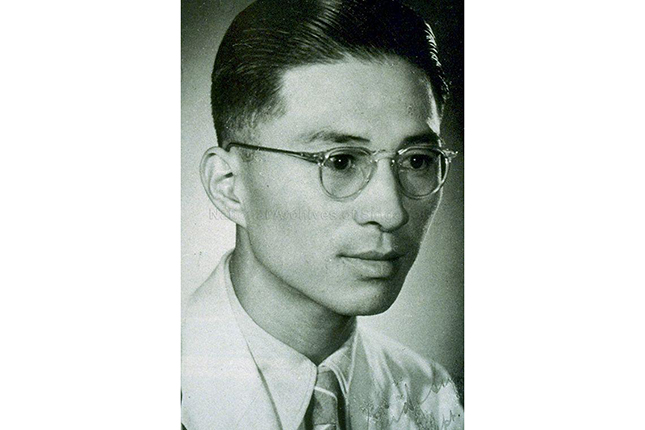 Portrait of Lim Bo Seng (c1941–1944. Image from Lim Leong Geok Collection, National Archives of Singapore.)
Diligent student, successful entrepreneur
Lim Bo Seng was born on 27 April 1909 in Fujian's Nan'an County in China. He was the first son to be born in the Lim family, after ten daughters. Lim came to study in Singapore's Raffles Institution when he was 16 and went on to further his studies at the University of Hong Kong.
When his father passed away, as the eldest son to carry the Lim surname, he had to return to Singapore to take over his father's business. He proved to be a talented entrepreneur and continued managing his father's biscuit factory and brick factory, which had once supplied bricks for the construction of Victoria Memorial Hall (now Victoria Concert Hall) and the Goodwood Park Hotel.
In 1930, Lim Bo Seng married his wife, Gan Choo Neo, a Peranakan Chinese. They had eight children together but one of their daughters died at a very young age.
The makings of a hero
During the 1930s, Japan went to war with China. A strong supported of the Kuomintang (Chinese Nationalist party), Lim joined Tan Kah Kee – a businessman and philanthropist who founded the China Relief Fund – to raise money to support China's war effort. He also encouraged local Chinese to boycott Japanese goods, and formed the Chinese Liaison Committee to assist in civil defence, after a request made by Governor Sir Shenton Thomas.
When the war arrived in Malaya, Lim had anticipated that their next target would be Singapore. As head of Labour Services Corps, he provided the British government with 10,000 men to maintain essential services in Singapore to prepare for the invasion.
A big sacrifice
With the Japanese forces drawing closer, Lim was advised by the Governor to leave Singapore as he was seen as a target by the enemy forces. The British had offered places for his family onboard an evacuation ship but he felt that it was safer to leave his family in Singapore, because the Japanese planes were attacking every ship that was leaving. He gathered some clothing and bid his wife and seven children a sad farewell.
Despite determined efforts from locals and the British military, the Japanese forces significantly outnumbered them and eventually occupied Singapore. Unable to find Lim, the enemy forces took away his remaining relatives instead. His wife outsmarted them by constantly moving the children from place to place, eventually seeking safe refuge at the neighbouring St. John's Island.
The betrayal
Lim escaped to Ceylon (present-day Sri Lanka) and caught up with British resistance group Force 136 to continue fighting against the Japanese. The group was formed in June 1942 to infiltrate and collect information to prepare for the British recapture of Malaya. At that time, local Malays made up many of the agents, but Chinese agents would blend in more easily when it came to infiltrating the larger cities in Malaya, which had a significant Chinese population.
That was where Lim's connections came into play. He used his links in China to recruit 107 Chinese-educated youths as agents and trained them in the hills of Kharakvasla, in the western gulf near Poonah in India. After months of training, Lim's agents were ready for their mission.
Lim, together with 46 agents he recruited, entered Malaya using a false identity of Tan Choon Lim to attempt to join forces with the local resistance organisations. It was an extremely risky operation because Lim's identity could be discovered by those he used to have contact with.
In December 1943, the dreaded scenario came true. During the negotiations with the Malaya Communist Party (MCP) for the Bidor Agreement, Lim's real identity was found out and reported to the Japanese by an undercover agent in the MCP.
The culprit was MCP's Secretary-General Lai Teck, who was secretly working with the Japanese. He revealed the location of Lim and the other agents, and in March 1944 Lim was arrested in a crackdown, along with many other Force 136 agents in Perak.
The Japanese were known to be merciless towards those they deemed to be against them. The agents were sent to Batu Gajah prison and put under torture and interrogation. They lived under appalling conditions and were given only meagre food rations. The ill-treatment caused dysentery, an infection of the intestines caused by a bacteria or parasite, in many of the agents, including Lim.
The continued torture eventually killed Lim on 29 June 1944, and he was given a less-than-dignified quick burial near the prison.
A hero's return
After the war, Lim's remains were brought back to Singapore, where he was finally laid to rest with full military honours at the MacRitchie Reservoir.
On the 10th anniversary of his death, the was unveiled at the Esplanade. The distinguished bronze pagoda, with its three-tiered roof and four bronze lions, is the only structure in Singapore commemorating an individual from World War Two. Constructed by funds donated from the Chinese community, the pagoda features four plaques that display the account of Lim's life in English, Chinese, Tamil, and Jawi. On December 2010, the memorial was gazetted as a national monument, an affirmation of Lim Bo Seng's invaluable contributions and bravery for Singapore.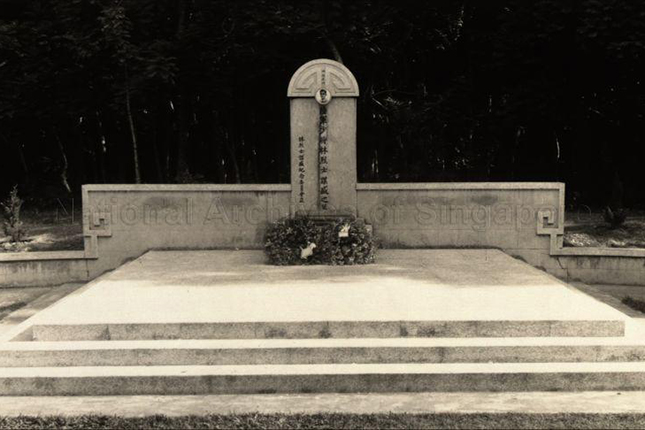 Lim Bo Seng's grave at Macritchie Reservoir (c1946–1959. Image from Tham Sien Yen Collection, National Archives of Singapore.)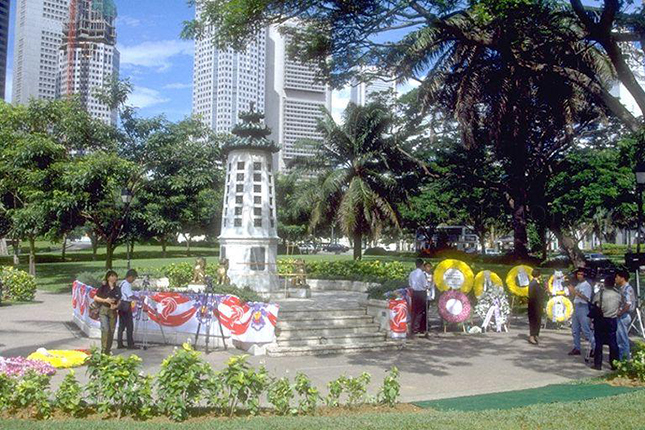 Lim Bo Seng's 50th-anniversary memorial ceremony at Esplanade (c1994. Image from National Archives of Singapore.)