Portrait of Sir Frank Athelstane Swettenham, John Singer Sargent, Singapore, Malaysia, England, 1904.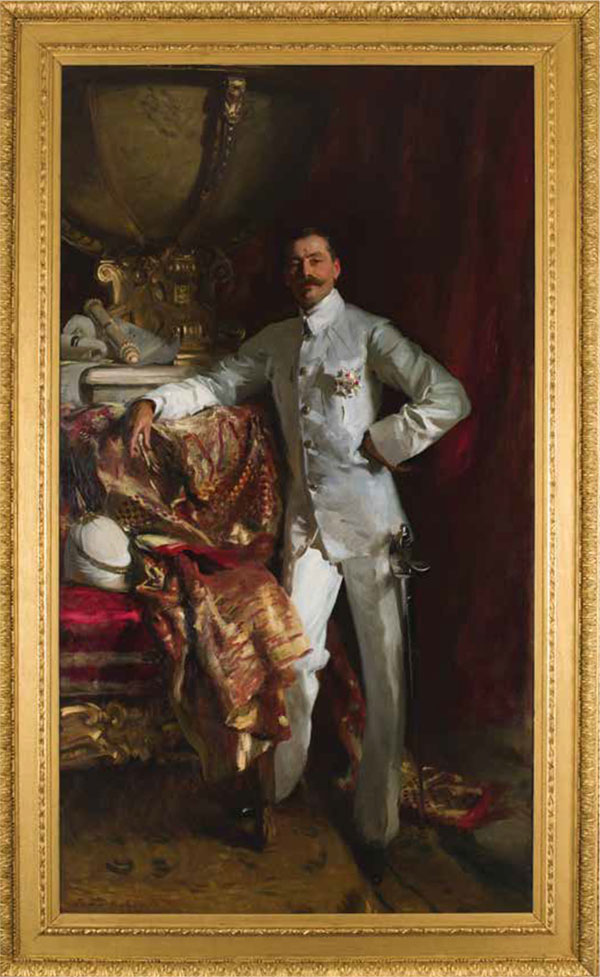 John Singer Sargent was the most celebrated portraitist of his time. This portrait, commissioned by the Straits Association, commemorated Sir Frank Swettenham's long service as Resident-General of the Federated Malay States and Governor of the Straits Settlements.
Swettenham is portrayed as a strong leader exuding power and authority. He is dressed in an immaculate white uniform and stood beside a gilded armchair covered in Malay silk brocade. Visible above him, on the left, is the lower half of a globe on a gilt stand, showing a segment of the Malay States.
---
This is an extract from "The Singapore Story through 60 objects" written by Kennie Ting, Director, Asian Civilisations Museum and Peranakan Museum & Group Director of Museums, National Heritage Board. This article was first published in Cultural Connections Volume IV 2019 by Culture Academy Singapore.