HDB playground prototype drawings, Khor Ean Ghee, Singapore, 1970–1979.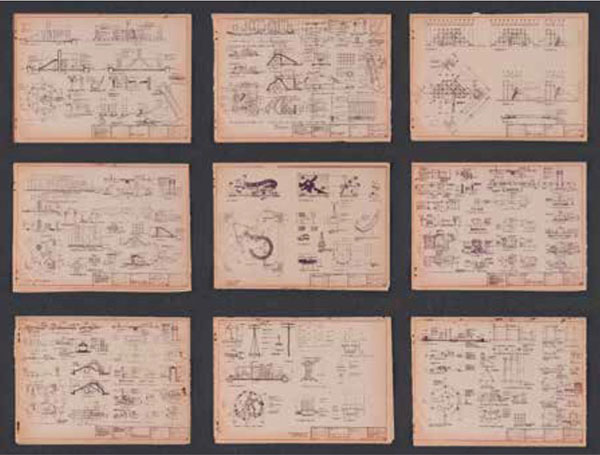 In 1960, the Housing and Development Board (HDB) was formed to replace the earlier Singapore Improvement Trust. It was tasked with building and managing low-cost public housing for the lower-income groups. HDB tackled the housing problem by redeveloping urban and rural areas and resettling people into new housing estates.
In the 1970s, HDB designed a range of playground designs for its public housing estates. The first series was animal-themed while the second wave of playgrounds featured objects and concepts easily identifiable with the local culture.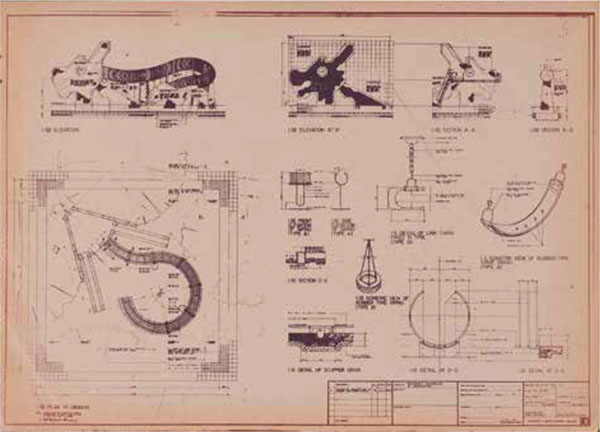 This is a set of Housing Development Board (HDB) playground prototypes from Khor Ean Ghee, who is the designer of the first playgrounds found at HDB estates such as the iconic dragon and pelican playgrounds. These playground prototypes are his personal copies. Khor worked in HDB from 1969 till 1983. When he was tasked to design playgrounds for HDB estates, the interior designer who had no training in playground designs took inspiration from our local identity. HDB built many of these locally-designed playgrounds in the 1970s and 1980s before it started to import modular playgrounds from overseas suppliers in the 1990s.
Today, many of the locally-designed playgrounds have been demolished. These HDB playgrounds are fondly remembered by many Singaporeans who had spent their childhood days there. They play a significant role in our collective memory. These playgrounds also marked a time when HDB new towns were formed with the provision of many facilities within the residents' reach. Toa Payoh's iconic Dragon Playground is one of two remaining playgrounds of such design in Singapore.
---
This is an extract from "The Singapore Story through 60 objects" written by Kennie Ting, Director, Asian Civilisations Museum and Peranakan Museum & Group Director of Museums, National Heritage Board. This article was first published in Cultural Connections Volume IV 2019 by Culture Academy Singapore.