TL;DR
From prominent figures and cultural icons, to flowers and special landmarks, every Singapore street name has a tale to tell. Let us look into some of the more interesting ones and reveal to you their origins and stories. So the next time you take a stroll, you'll look at our streets from a completely different point of view.
Different people, different names
According to the first urban plan in Singapore drawn up in 1822 by British surveyor, Lieutenant Phillip Jackson, the island's central area was to be divided into ethnic districts. Sir Stamford Raffles, in his brief to the Town Planning Committee, instructed that street names should clearly reflect these different communities. This explains why streets in Chinatown, Little India, and Geylang Serai, have names that clearly relate to the people living and working there.
Our locals however, didn't always take to these names. Instead, they came up with their own street names using the landmarks or activities that commonly took place in these areas. Take Chinatown for example, the Chinese called it 牛车水 (niucheshui), and the Malays Kereta Ayer. This literally means "Bullock Cart Water", in reference to the bullock carts used to transport fresh water to the area during the 1800s.
In the 1880s, the Municipal Council named our streets after prominent officials and important British figures. Over the next five decades, over 40 street names were dedicated to municipal officials. Examples of these are Coleman Street, Pickering Street, Albert Street, Clive Street, Queen Street and many more.
In more recent decades, the government have been introducing more Malay street names to indicate our links to the region, and to honour our local heritage. This was how the "Jalans" and the "Lorongs" came about. In 2009, to pay tribute to the composer of our national anthem, the street leading to the new School of the Arts was named Zubir Said Drive.
Who's naming names?
In 1967, shortly after Singapore gained independence, the Advisory Committee on the Naming of Roads and Streets was formed. After several rounds of renaming over the years, the Street and Building Names Board (SBNB) was established in 2003.
The Urban Redevelopment Authority (URA) officially took over the secretariat role of SBNB in 2010, and now holds the responsibility of giving our streets appropriate names to honour the heritage of different areas on the island.
The stories behind names
Lavender Street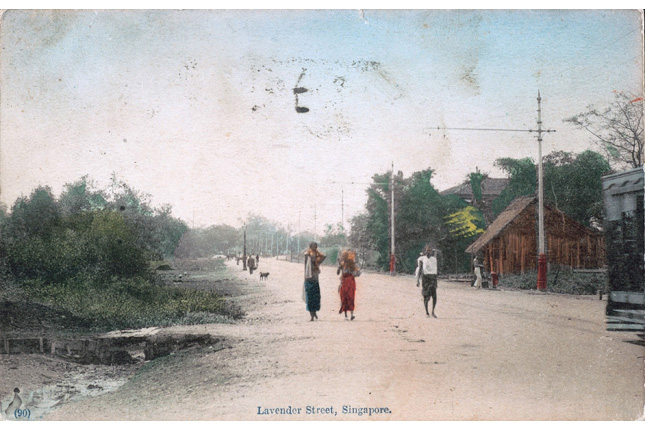 A view of Lavender Street in the late 19th to early 20th century. This street was one of the foulest smelling streets due to the old town gas works and plant fertilisers in the area. As you can tell, Lavender was a tongue-in-cheek reference to that. (Image from National Museum of Singapore)
Beach Road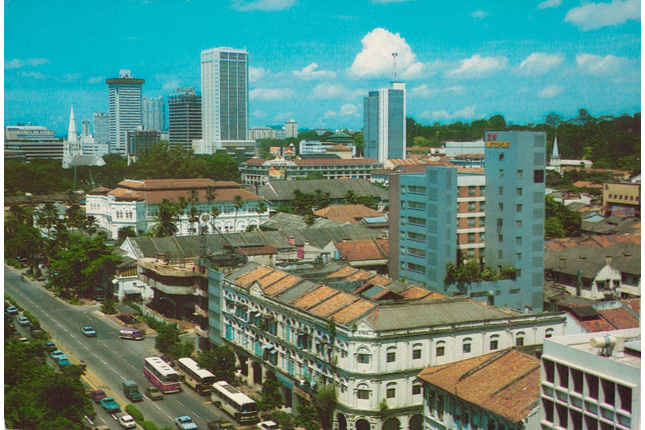 This postcard shows a view of Beach Road near the junction with Bras Basah Road. Beach Road actually used to be just by the beach before Singapore started its land reclamation projects. (c. Late 1970s. Image from National Museum of Singapore)
High Street
One of the first paved roads in Singapore, this is High Street in the early 20th century. It was thus named because it was built on high ground. (Image from National Museum of Singapore)
Coleman Street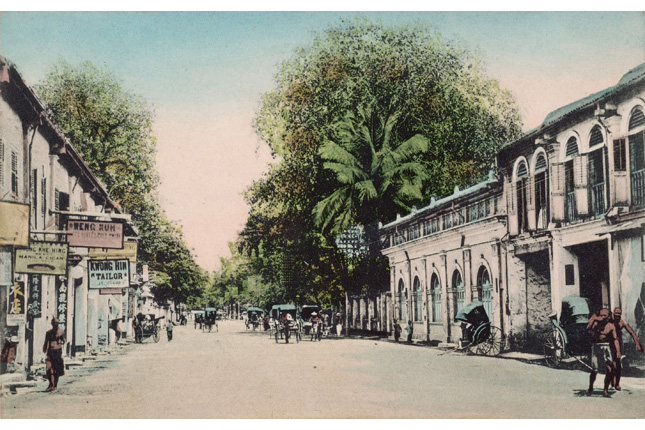 Coleman Street is a tribute to G. D. Coleman, the first architect on Singapore, who designed the original St. Andrew's Cathedral, Caldwell House in CHIJMES, and the Armenian Church. (Image from National Museum of Singapore)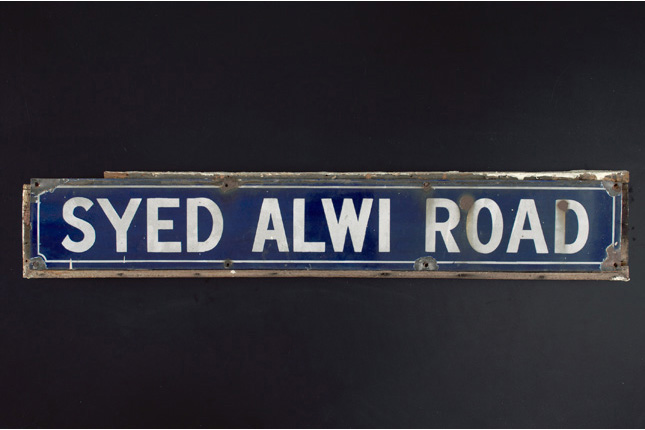 Built in the 1850s and originally named Jalan Bahru, it was later renamed after Syed Alwi bin Ali Aljunied, Justice of Peace and a generous contributor to the community who built bridges across Arab Street, Jalan Sultan, and Bencoolen Street. (Image from National Museum of Singapore)
Pickering Street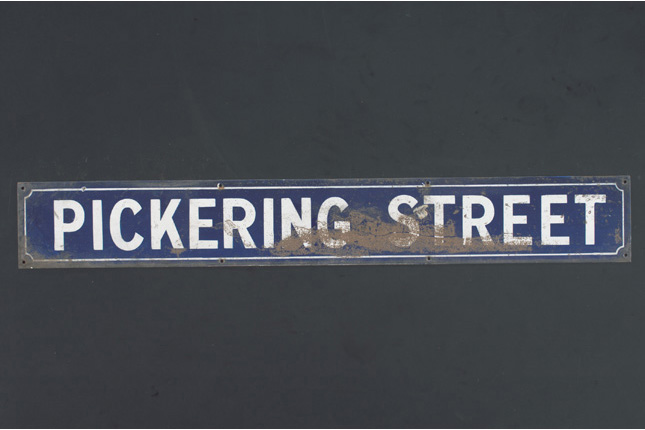 Renamed from Macau Street after William Alexander Pickering, head of the Chinese Protectorate, who helped contain the crimes of the Chinese secret societies. (Image from National Museum of Singapore)
North Bridge Road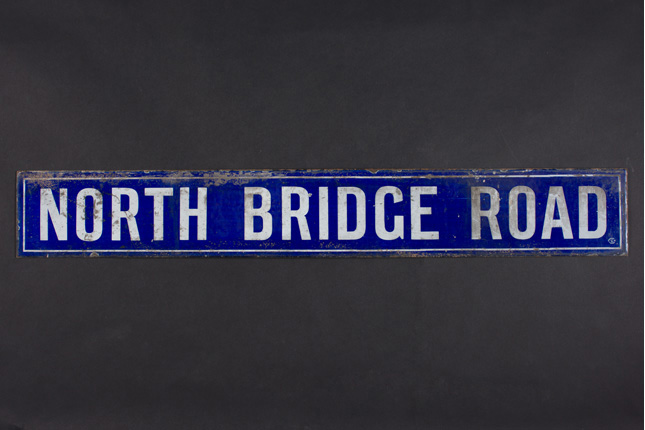 One of the earliest and longest roads in Singapore, North Bridge Road was thus named because it was north to Elgin Bridge over the Singapore River. (Image from National Museum of Singapore)
Mosque Street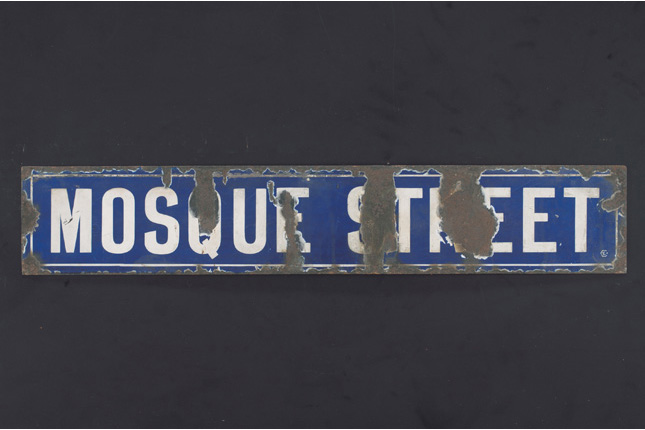 You might have guessed it too. Mosque Street was given its name because it was one of the roads at the junction of Jamae Mosque. (Image from National Museum of Singapore)
Other names that ring a bell?
What other street names are you curious about? We're sure they have their own fascinating stories behind them, just like the ones featured here. Happy exploring!