TL;DR
The multitalented Malay entertainment legend, P Ramlee, was an actor, singer, songwriter, and director who first made his mark in Singapore in the late 1940s. His numerous works continue to enchant millions of audiences across Singapore, Malaysia, Brunei, and Indonesia up till this day.
Watch: Roots.SG Presents: The Golden Era P. Ramlee
A young musical prodigy
Born 22 March 1929 in Penang, Malaysia, P Ramlee always had a keen interest in music. His father was a sailor from Aceh, Indonesia, which contributed to his popularity in Indonesia later in his career. Despite never receiving any formal music training, he experimented with songwriting and singing, and took part in a singing competition organised by Penang Radio at the tender age of 16. He emerged third, and joined the competition again for the next two years, winning second and first.
Ramlee was performing his original composition, Azizah, at a cultural festival in 1948, when B. S. Rajhans, one of the pioneer directors in Singapore film history, invited him to be a backup singer for Malay Film Productions (an arm of Shaw Brothers). The humble talent didn't see himself as a superstar and helped out wherever he could, even being an assistant camera operator at times.
An illustrious career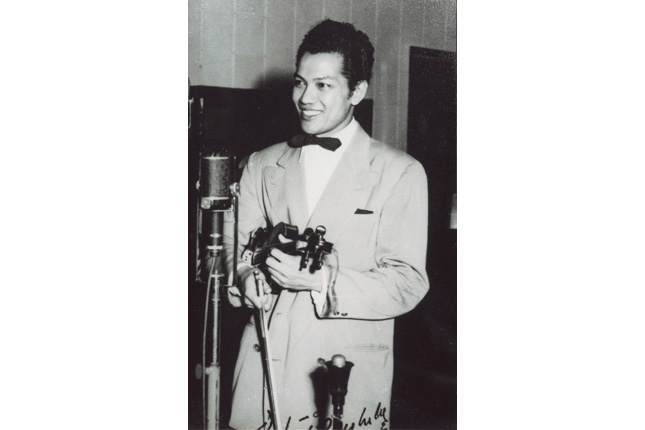 P Ramlee in the 1960s. (Image from National Museum of Singapore)
Rajhans saw Ramlee's huge potential and cast him in a 1949 film, Nasib. He proved to be an instant hit and went on to pursue a career in film. He took on more roles and became one of the earliest actors to sing in their own voice in the film Bakti in 1950 – an extremely rare talent during that time, as most on-screen actors were dubbed by other singers.
Ramlee's talent wasn't just limited to music and acting, he had a vision to make his own films as well. In 1954, he joined Merdeka Film Productions in Malaysia and that was where he ventured into the world of directing. In 1955, he directed his first feature film, Penarek Becha – a smash hit that is still considered today as one of the best Malay films of the era.
A creative force that was constantly seeking new outlets, Ramlee also directed many stage plays and radio dramas, and continued capturing audiences up till 1972, when his final film Laksamana Do Re Mi was released. In his career, Ramlee composed, wrote, and sang a total of 390 songs across genres from jazz to joget.
The Malay entertainment industry had found a master of all trades, who won numerous awards over the years for his music, and at the Asian Film Festivals, including the Best Musical Score for Hang Tuah, Best Male Actor for Anak-ku Sazali, Best Comedy Film for Nujum Pak Belalang, Most Versatile Talent for Ibu Mertau Ku, and Best Comedy Film for Madu Tiga.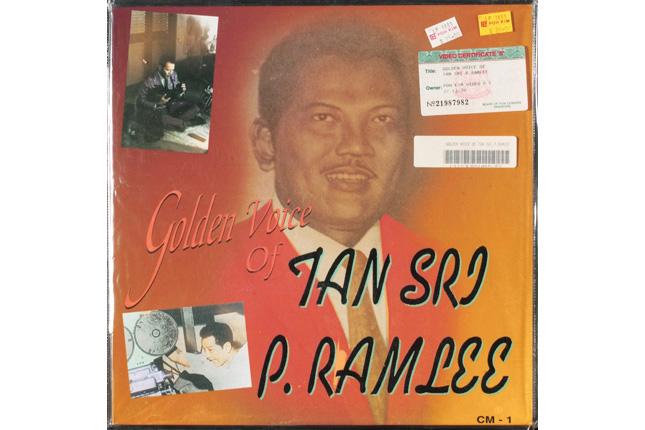 Titled the Golden Voice of Tan Sri P. Ramlee, this is a laser disc of P Ramlee's famous songs. (Image from National Museum of Singapore)
Ramlee – a beloved legend
The multitalented showman passed away of a heart attack at the young age 44. While many felt that he had left us too soon, his legacy lives on as his films and music continue to be enjoyed by generations. In present day, young artistes are keeping his legacy alive by reinterpreting his works.
Today, we also can walk down Jalan P. Ramlee in Kuala Lumpur, or visit his memorial in Setapak – a powerful testament of his timeless charm. He was also posthumously awarded the honorific title of Tan Sri in the early 1990s.