TL;DR
A pioneer of Singapore's Indian community, Naraina Pillai first arrived on our shores in 1819, together with Sir Stamford Raffles. Truly one of the founding fathers of our nation, he started Singapore's first brick company and became the first Indian building contractor here. Today, the Sri Mariamman Temple, the national monument at South Bridge Road, stands firm as a testimony to his legacy.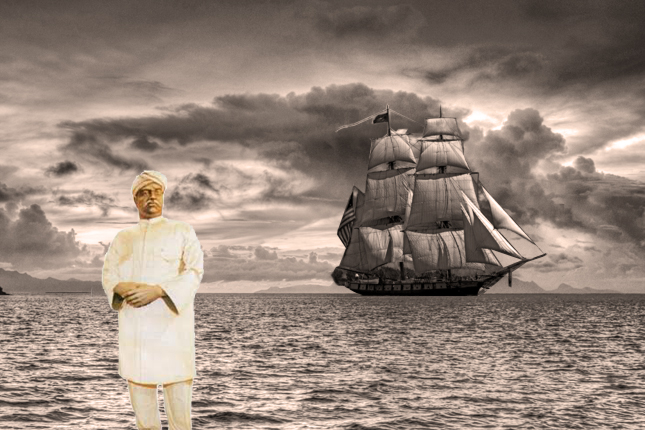 Naraina Pillai was one of the first Indians to set foot in Singapore. His legacy still stands today as a national monument, the Sri Mariamman Temple.
Right here from the beginning
When Sir Stamford Raffles first met Naraina Pillai, the Indian national was working as a government clerk in British-ruled Penang, Malaysia.
Raffles shared with Pillai his ideas of Singapore as a new settlement. Drawn by the prospects, Pillai accompanied Raffles to Singapore. When he first arrived, he got a temporary job as a stand-in chief clerk in the colonial treasury, or shroff, where he helped identify counterfeit money.
The land of opportunities
To Pillai, early Singapore was a land of opportunities. Immigrants were arriving in ships everyday and they needed houses to live in. Pillai immediately saw that construction was going to be a booming industry, so he set up a brick kiln by Mount Erskine (now Tanjong Pagar), hiring bricklayers, carpenters, and cloth merchants through his contacts in Penang.
And it was this clever move that turned him into the first recorded Indian brick business owner, and first Indian contractor in Singapore.
Pillai's ambitions also drove him to start selling textile at Cross Street, and before long, his business became the largest and most well-known in town.
Unfortunately, his bazaar burnt to the ground in 1822, landing him in huge debt. It was then he sought the help of the first man he had arrived in Singapore with – Raffles. Believing in Pillai's vision, Raffles gave him a piece of prime land in Commercial Square (now Raffles Place) so that he could set up new warehouses and rebuild his businesses. This gesture saved Pillai from bankruptcy and allowed his business to bounce back.
Honouring his roots
With his business flourishing, Pillai wanted to give back to the growing Hindu community here. In 1827, he built Sri Mariamman Temple, which is still a revered place of worship for Hindus today.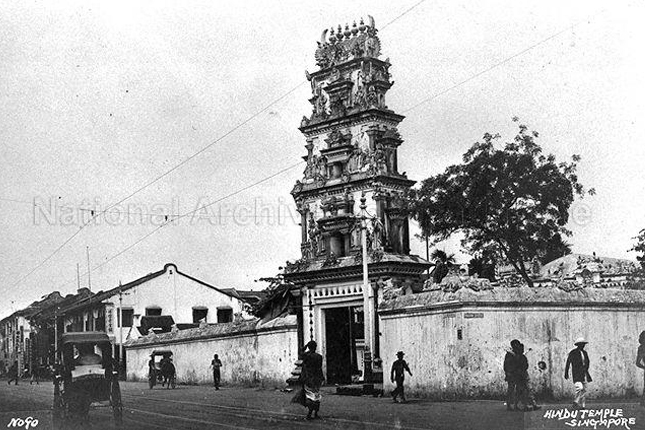 The Sri Mariamman Temple. (c1905. Photo from the Lim Kheng Chye Collection, courtesy of National Archives of Singapore.)
Pillai also saw the need to provide good education for young Hindu boys in the country and wanted to set up a Hindu institute. This vision, unfortunately, did not come true. His efforts, however, were recognised by the Tamils. Seeing his well-respected status in the Hindu community, the British appointed Pillai as chief of Indians from Cholamandalaman in South India, giving him authority to settle disputes within the community.
A legacy hundreds visit daily
Pillai's influence in Singapore can be clearly seen today at The Sri Mariamman Temple continues to serve the Hindu community. Every weekend, the temple is crowded with hundreds of devotees offering prayers and seeking blessings. The temple, gazetted as one of Singapore's national monuments, also opens its sacred grounds daily to hundreds of tourists.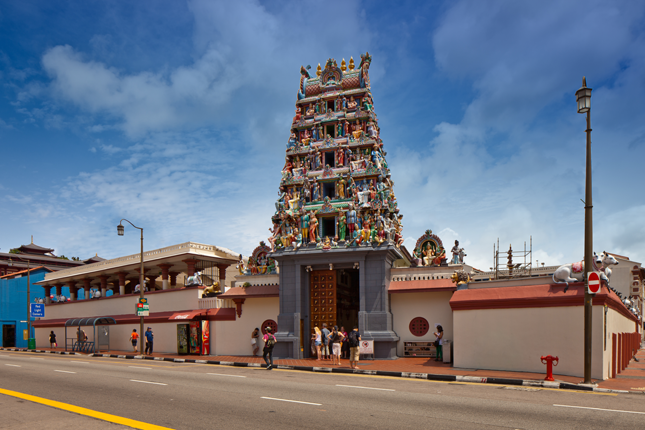 The Sri Mariamman Temple is now a national monument and serves hundreds of devotees and tourists everyday.
In 1957, Pillai Road was officially named to commemorates his outstanding contribution to the nation.
Pillai's story is now commemorated at the Indian Heritage Centre, and you can also read more about him in our archives and historical articles.