Text by Ho Weng Hin and Tan Kar Lin
MuseSG Volume 8 Issue 1 - Apr to Jun 2015
An exhibition borne from a landmark book project on Singapore's early Modern architecture was held at the National Museum of Singapore from 17 April to 18 May as part of the Singapore HeritageFest 2015. Organised by National Museum of Singapore in partnership with Singapore Heritage Society, the exhibition was a showcase of the late Jeremy San Tzer Ning's remarkable photography.
In documenting Singapore's modern architectural heritage, the award-winning architectural photographer's pictures pay tribute to the often overlooked, everyday structures that form the backdrop of our daily lives: public flats, places of worship, schools, markets and workplaces. Taken over 10 years, these selected photos capture the struggles and achievements of the milieu and Singapore's endangered early Modernist architecture as it stood in the first decade of the 21st Century.
National Library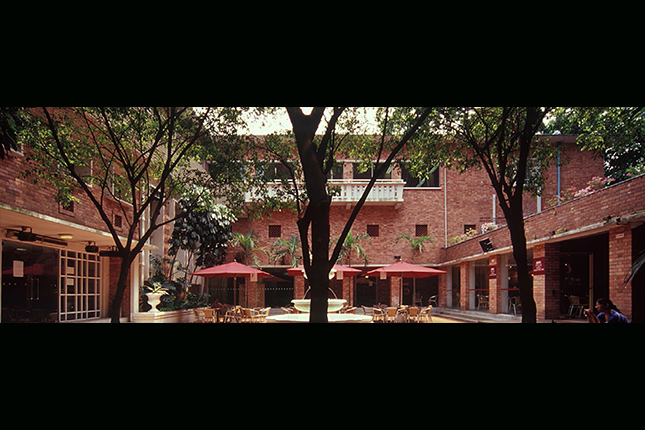 Inauguration: 1960 Architect: Public Works Department, Singapore.
The modest red-bricked structure, designed by Public Works Department architect Lionel Bintley, was inaugurated in 1960 by Singapore's first Yang di-Pertuan Negara (or Head or State) Yusof bin Ishak. While the institution originated in 1823 as a private collection, philanthropist Lee Kong Chian gave a seed donation in the 1950s and rallied for a public library with publications in "vernacular languages". Generations have since passed through its brick porches, as the understated Stamford Road library evolved into one of the few post-war civic spaces that Singaporeans, across class and ethnicity divides, identified with. Captured before the building's demise, the photograph shows the library courtyard, an urban oasis graced by shady trees and a fountain, well-loved for poetry recitals and nursing a cup of coffee.
Trinity Theological College Chapel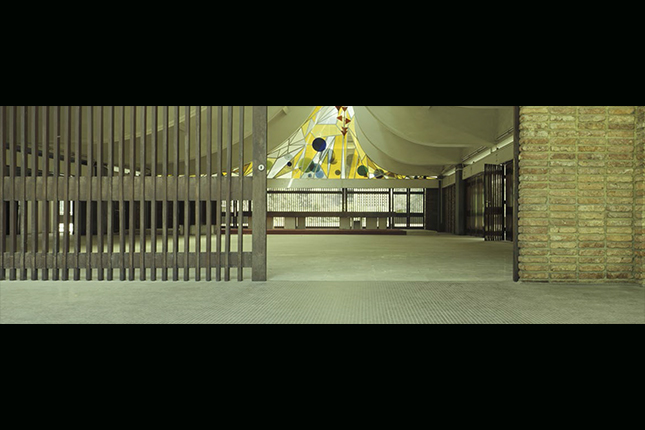 Inauguration: 1970 Architect: Chan Kui Chuan.
The Trinity Theological College Chapel is an excellent example of later modern tropical church design that evolved from the 1950s. The building is replete with layers of religious symbolism. Occupying a wooded, undulating site on Mount Sophia, the chapel is a simple rectangular pavilion capped by a sculptural roof form, derived from the Chinese character 人 ("human") — chosen as an appropriate representation of the chapel's role as an interdenominational gathering space.
Tanjong Pagar Railway Station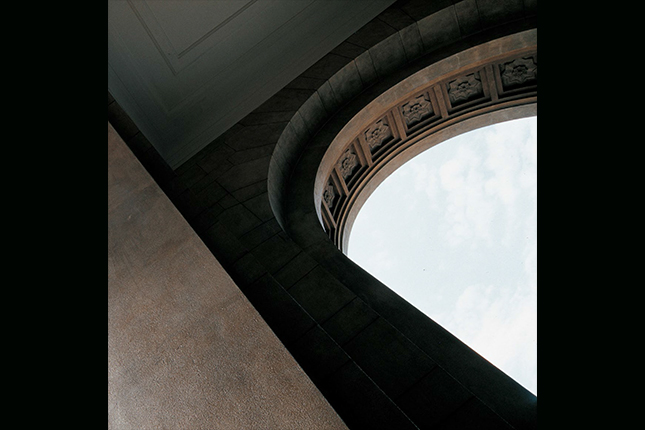 Inauguration: 1932 Architect: Swan & Maclaren.
The former Tanjong Pagar Railway Station is gazetted as a National Monument, following the landmark June 2010 agreement that saw the transfer of the former Malayan railway land from Malaysia to Singapore. Underneath the graceful arches, inset panels with arabesque motifs are subtle local inflections in an otherwise internationalist design devoid of overt ethnic symbols, unlike the contemporaneous Federated Malay States Railway Headquarters in Kuala Lumpur.
National Stadium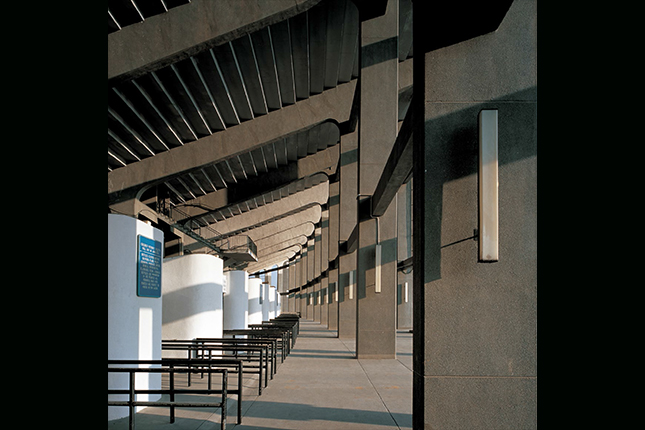 Inauguration: 1973 Architect: Public Works Department, Singapore.
Designed by the Public Works Department of Singapore, the National Stadium was conceived as the centrepiece of the Kallang Park Sports Complex, a comprehensive mass spectator sports, leisure, and exhibition centre that would occupy the former landing grounds of Kallang Airport. For the subsequent three decades, the edifice was the unrivalled venue of numerous memorable matches and spectacular National Day Parades.
Clifford Pier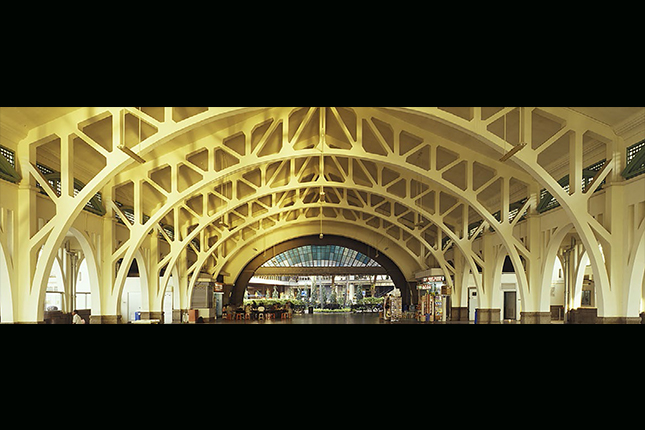 Inauguration: 1933 Architect: Public Works Department, Singapore.
Clifford Pier was inaugurated by Straits Settlements Governor Cecil Clementi in 1933. It was one of the three major transportation 'gateways' of interwar Singapore — the other two being Tanjong Pagar Railway Station (1932), and Kallang Airport (1937). Replacing the mid-nineteenth-century Johnston's Pier, Clifford Pier was an engineering feat of its times, with its 10 reinforced concrete arched trusses 36 feet high and spanning 60 feet across, resulting in a column-free space that facilitated passenger traffic flow.
Pearlbank Apartments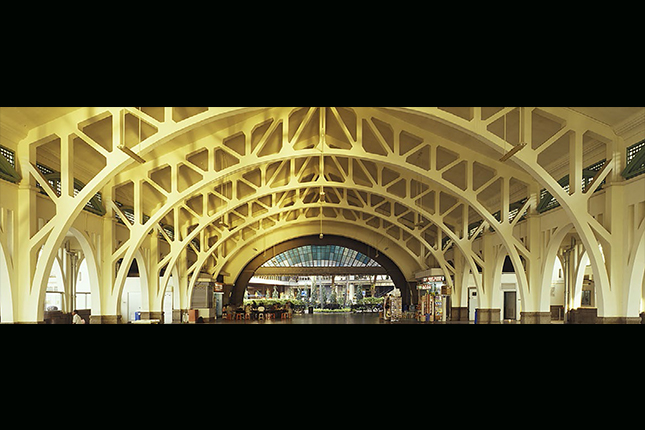 Completion: 1976 Architect: Archurban Architects.
Sited atop Pearl's Hill and towering over the densely populated shophouses of Kreta Ayer, the visionary project achieved several breakthroughs when it was built in 1976. As Singapore's first urban renewal residential development, Pearl Bank was among the world's most densely populated apartment blocks and the tallest apartment in Asia.
Ho Weng Hin and Tan Kar Lin are founding partners of Studio Lapis, an architectural heritage conservation and research consultancy based in Singapore, and are members of the Singapore Heritage Society.
Photo Captions:
All pictures: Photo by Jeremy San Tzer Ning