For me the hockey stick will always have special memories as it was the game that fetched me School Colours when I was in Beatty Secondary School. … I remember with fondness the numerous games played with many school teams over the years, and, in particular …
(Joseph John, 74, 7 July, 2021)
Rekindling Memories is a project aimed to capture the memories of seniors, aged 65 and above, about their past association with objects collected in the Singapore National Collection (NC). The NC images on Roots.sg are used as a conversation starter and a cognitive stimulation tool to encourage seniors to talk and share their stories which are part of Singapore's social history. These stories also give personal context to the objects.
The seniors are shown images of the NCs on a laptop, and they select a few to share their stories. They are given time to reminisce and prepare their sharing. Some begin shy but become natural and confident as they continue to share the wealth of their stories. Some looked through their albums to share their personal photographs. The story-sharing sessions were happy and cheerful moments. Majority prefer to share their stories in person, while a few, via email.
These sharing are audio-recorded and put into a five-minute video each, together with their personal photographs, videos, and the NC images they selected, as well as other related ones. Subtitles are included for those who spoke in their mother tongue. While clarifications are made for accuracies, their memories of how events or things were in the past are respected.
This project is on-going and incremental; hence, this page will be updated with new stories periodically. Enjoy the stories of our seniors and do watch this space for updated ones!
Choo Chee Meng (75)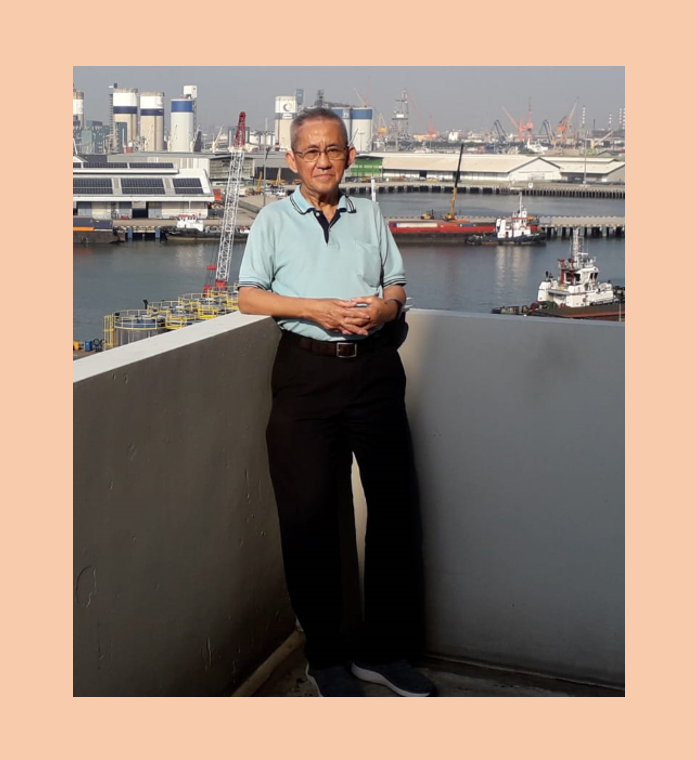 National Collection objects selected: Charcoal stove, fan, tongs, charcoal iron, kueh bahulu mould, and kueh belanda mould.
Uncle Choo, who is still working at Heritage Conservation Centre (HCC), shared his memories using these equipment which are related to the use of charcoal as fuel. These objects were commonly used in the 1950s-1970s before electricity supply became the main source of power. Listen to his audio sharing in the video below and check out the artefacts in the image carousel at the end of his section.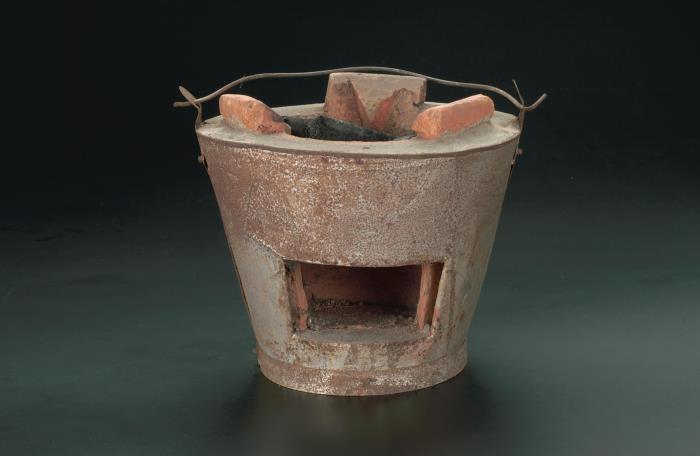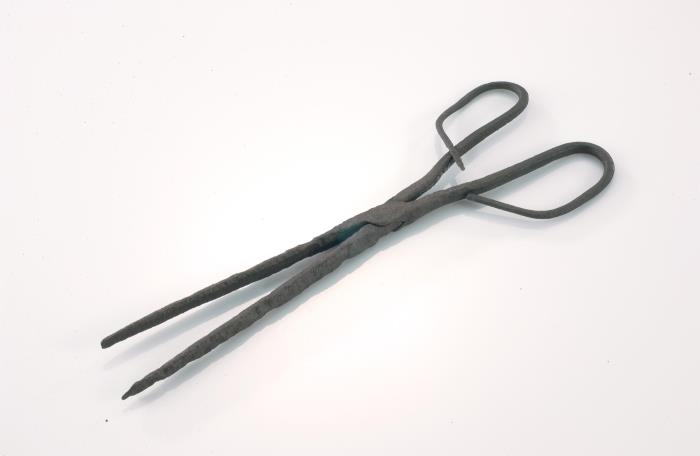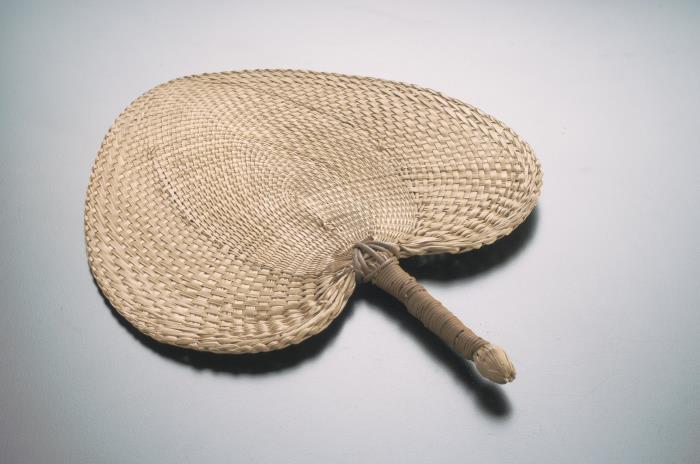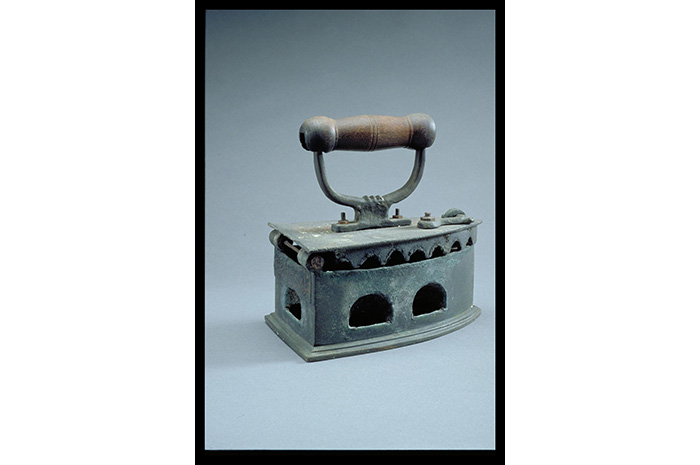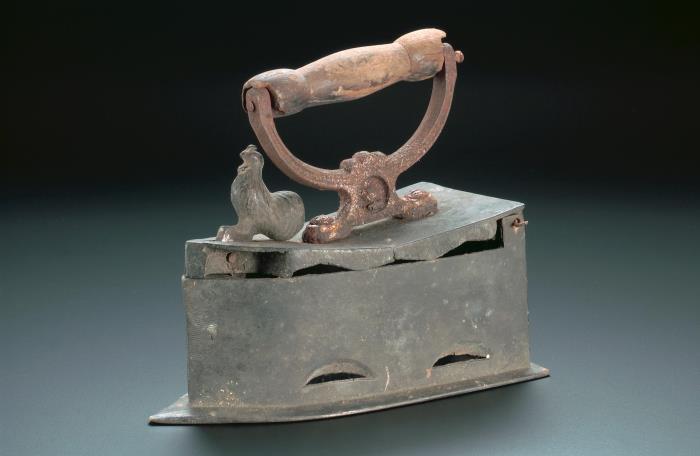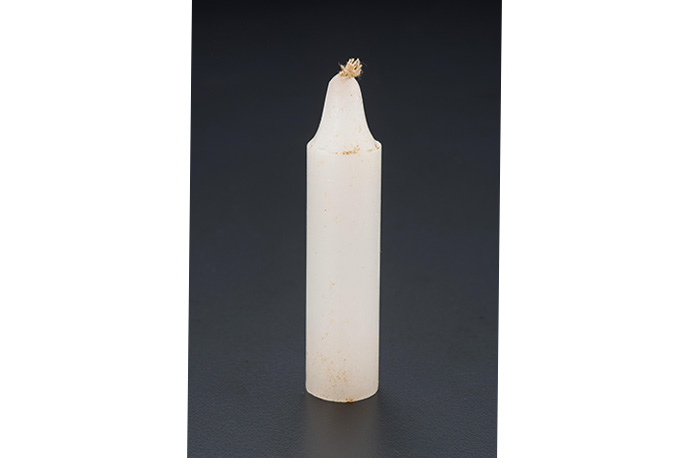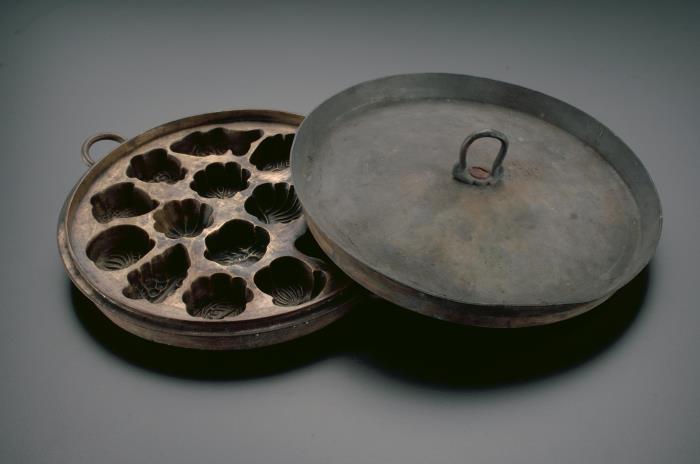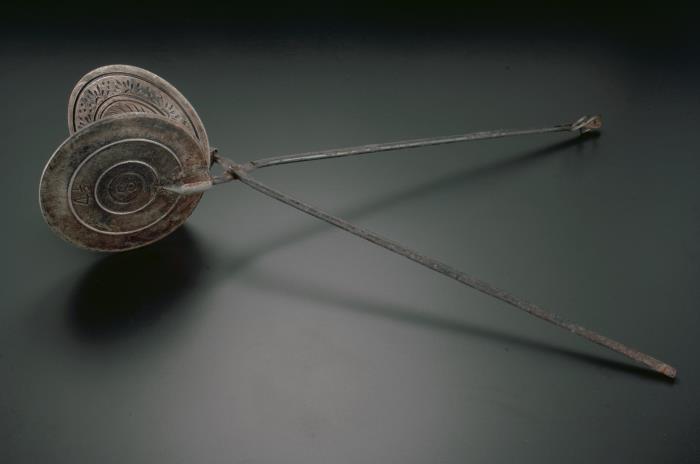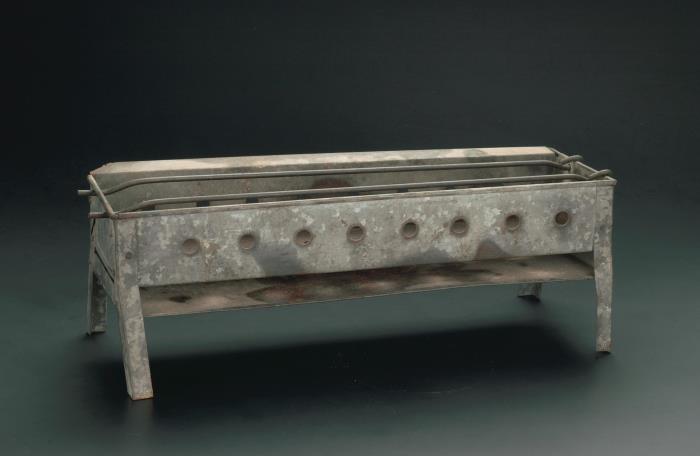 Hafidah Binte Dasuri (65) & Mohtar Bin Sadi (64)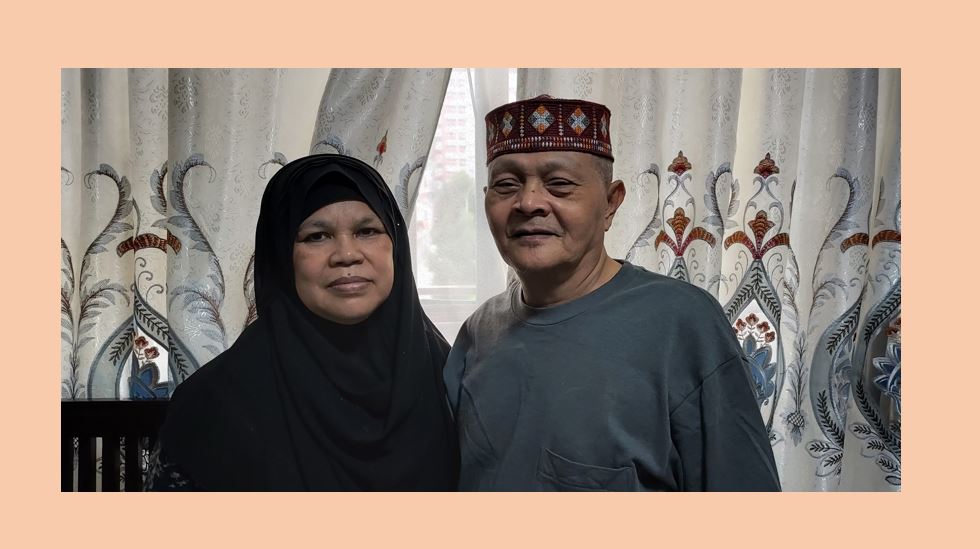 National Collection objects selected: Photographs and postcards depicting kampung images, kerosene lamp, bicycle, Setron television and spinning top.
Mdm Hafidah, a former part time tour guide, is an enthusiastic lady sharing many of her experiences and interesting childhood kampung (village) memories exhuberantly. Her husband, Mr Mohtar, a mechanic, joined in the sharing as well. They each shared about their kampung houses, sources of light prior to having electricity, first television, riding a bicycle and playing spinning tops. Two spinning tops were given to Mr Mohtar a few weeks later, and he was able to spin them at his first attempt, after not having done so for more than 50 years. He has since used those spinning tops to teach his neighbours' children to play them. Listen to their sharing in Malay and watch Mr Mohtar spinning the tops.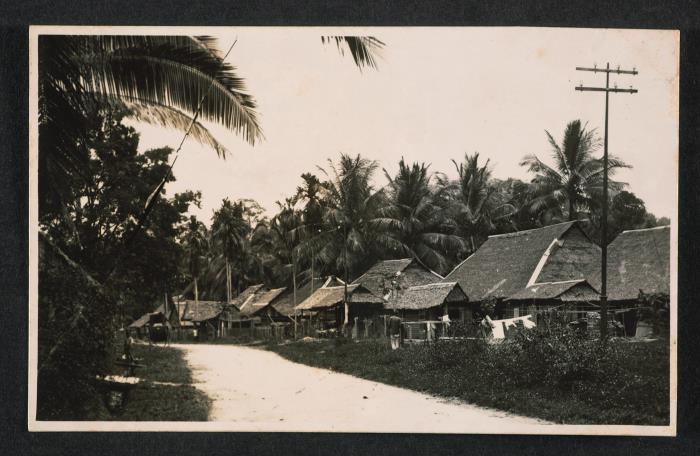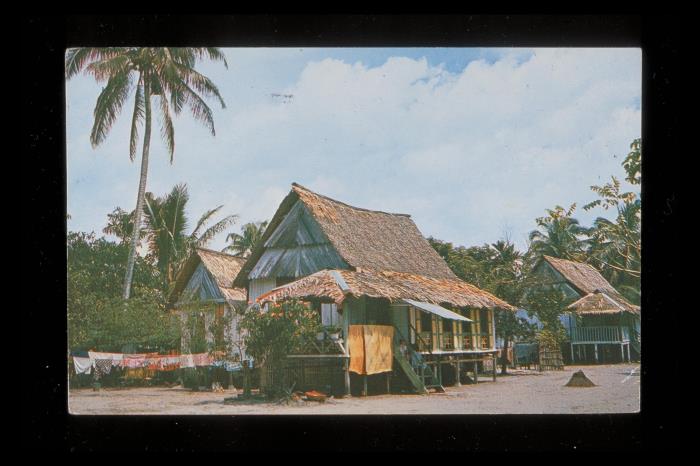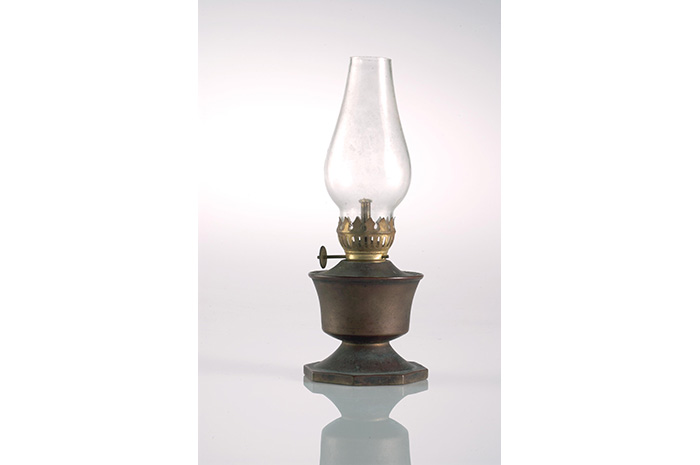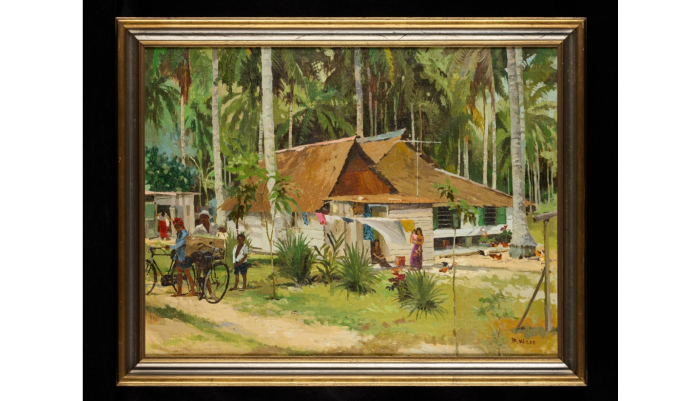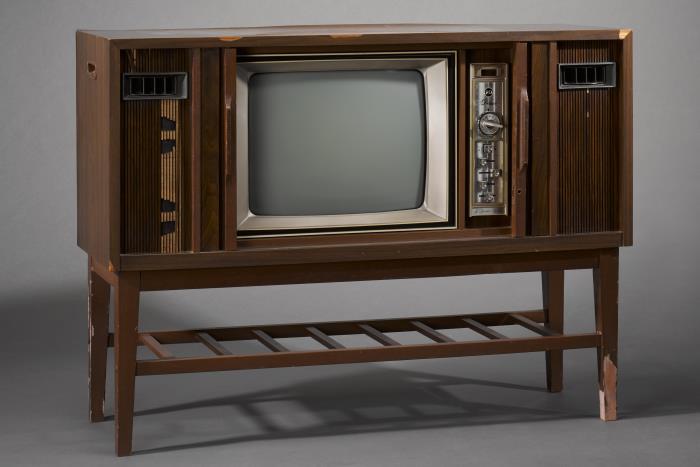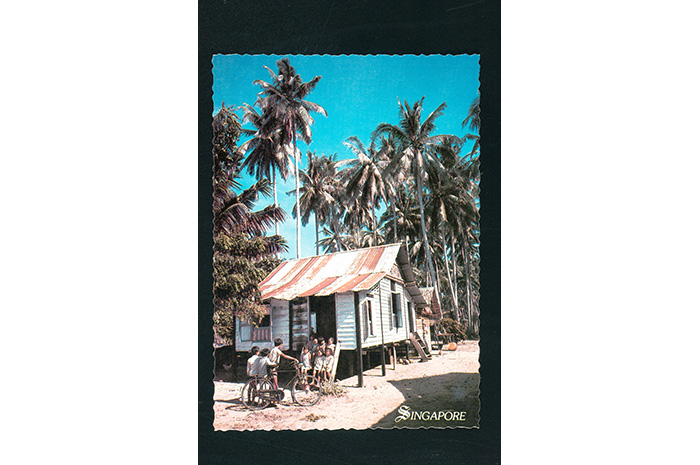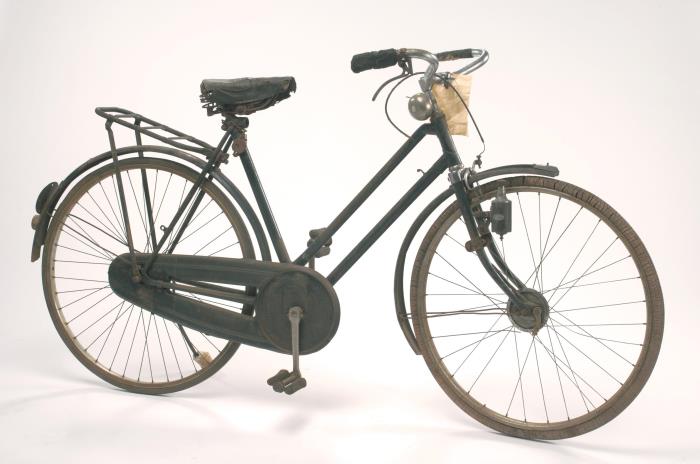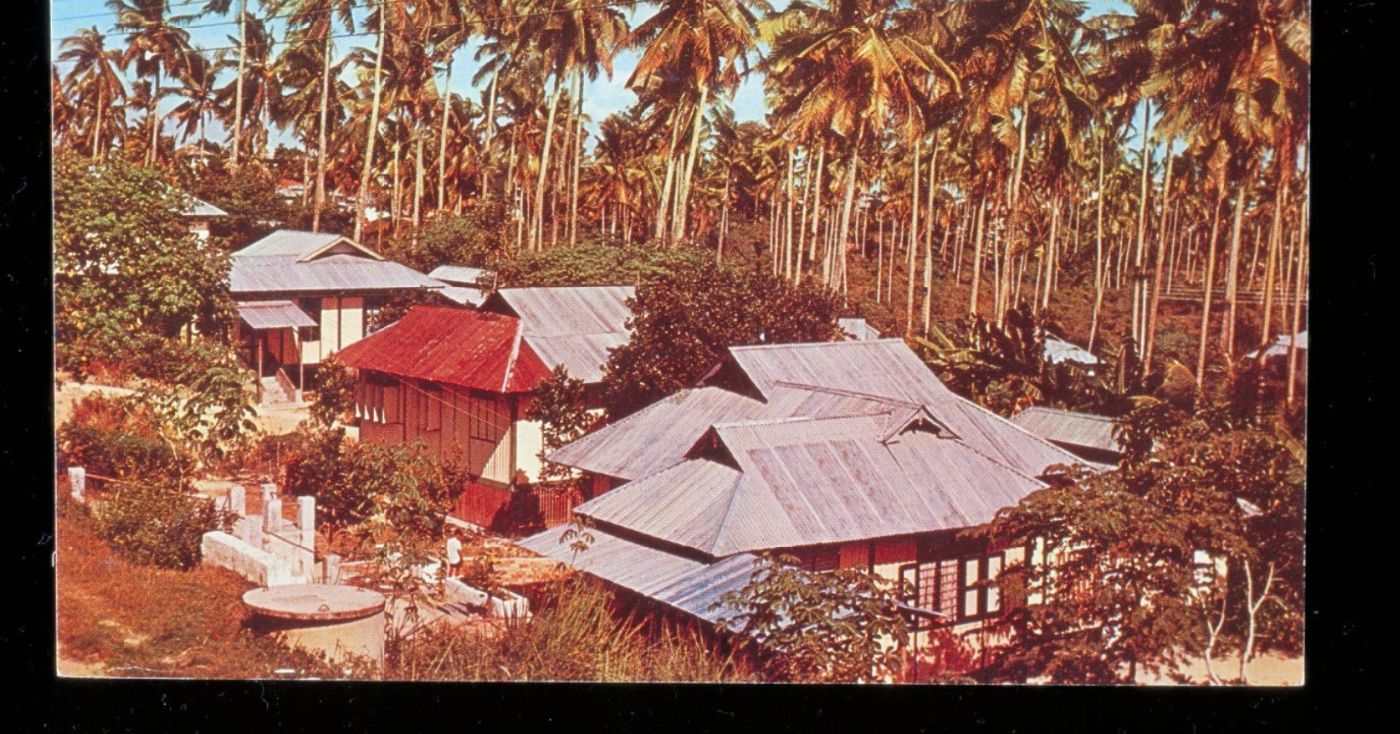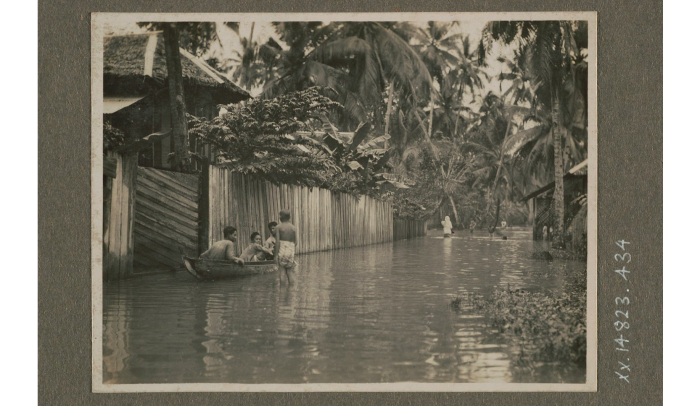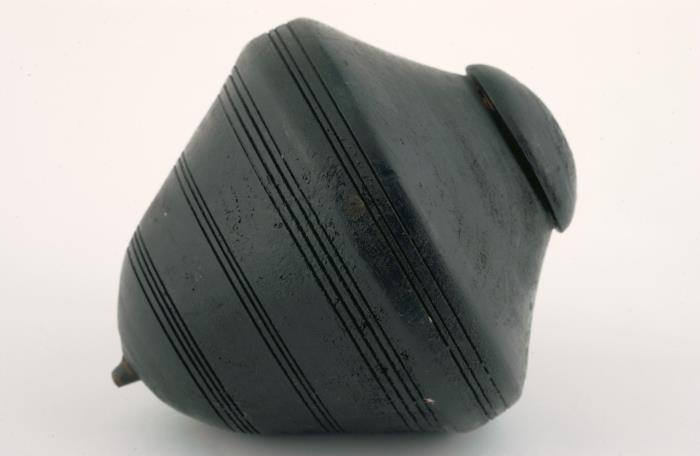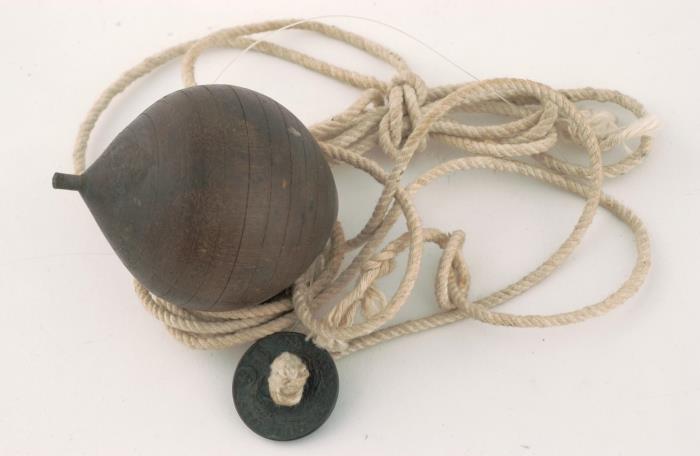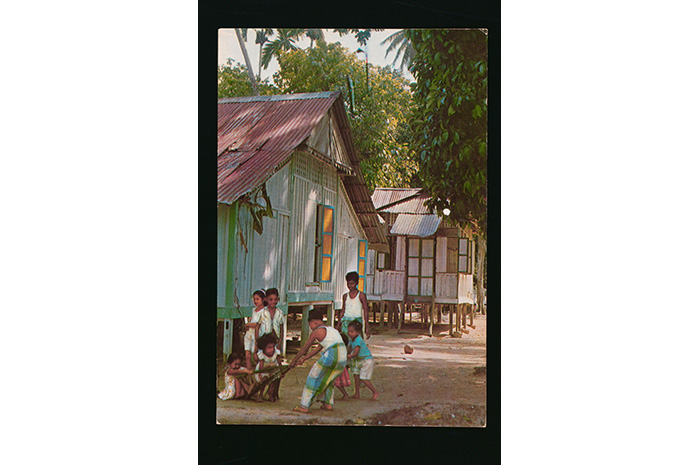 Nirmala Gopiendran (74)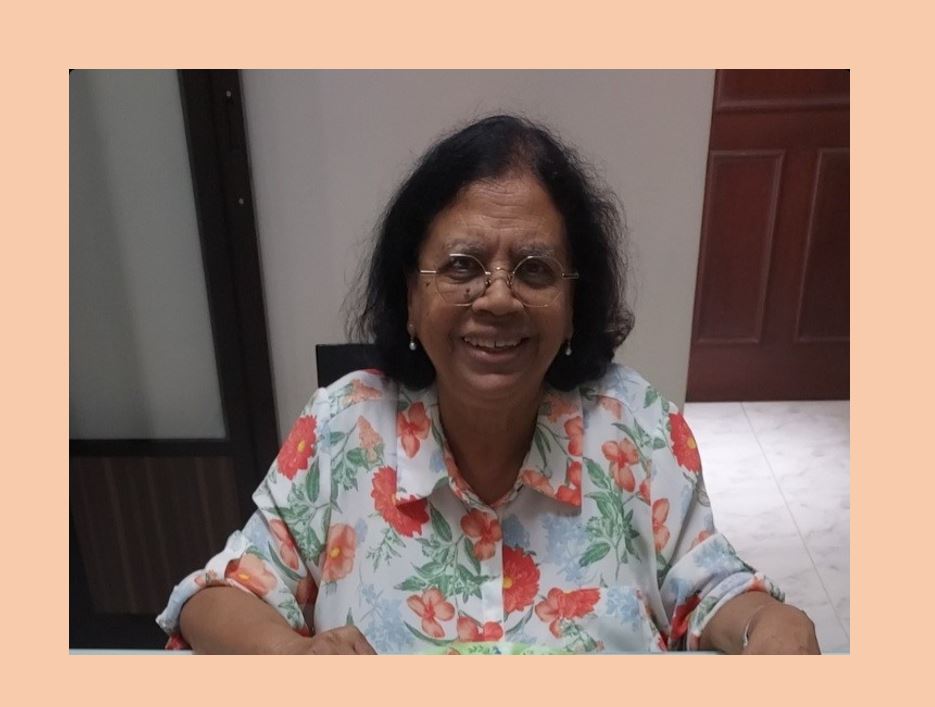 National Collection objects selected: mortar, grinder and pestles, idli steamer.
Mdm Nirmala, who has contributed 40 over years to the Singapore workforce, and still going strong as a Senior Social Worker at Cerebral Palsy Alliance Singapore, was delighted to see two sets of large mortar, grinder and pestles in the National Collection, as she has one set of each at home. These were given to her by her late-mother-in-law in the 1970s. She shared about how these cooking tools were used in the food preparation for her family in the yesteryears. Listen to Mdm Nimala share these memories in Tamil and watch excerpts of food preparation in her video.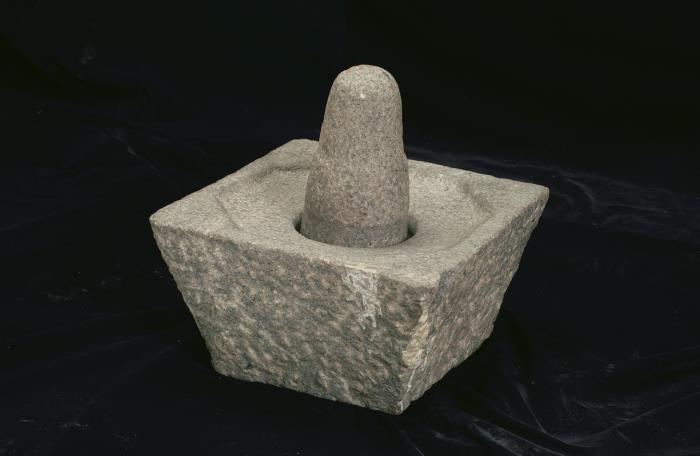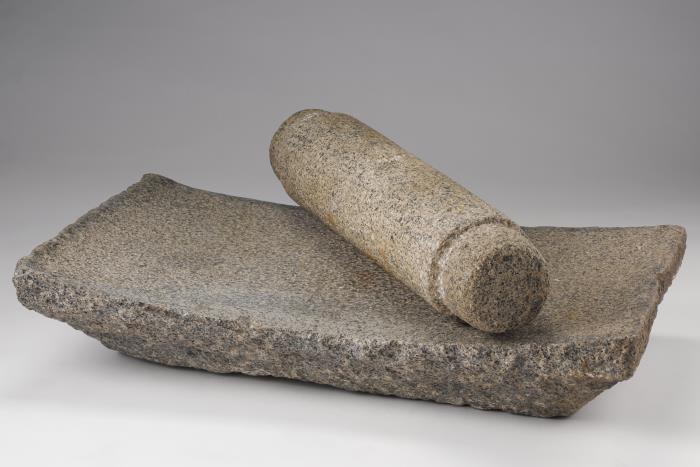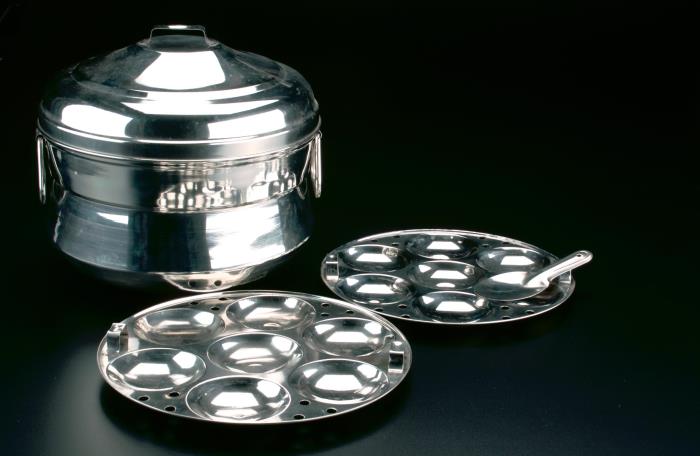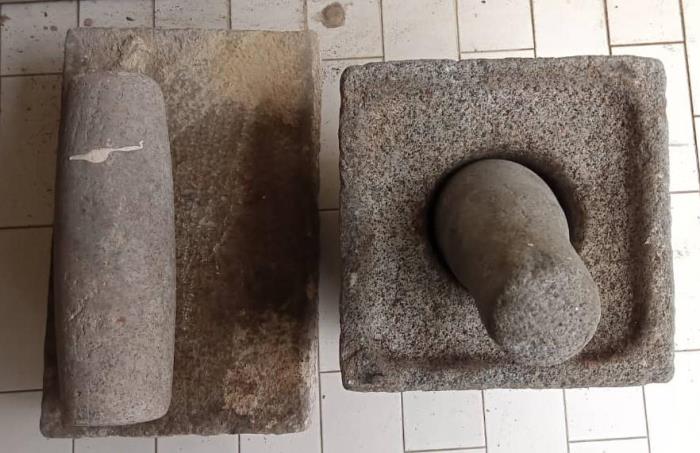 Joseph John (74)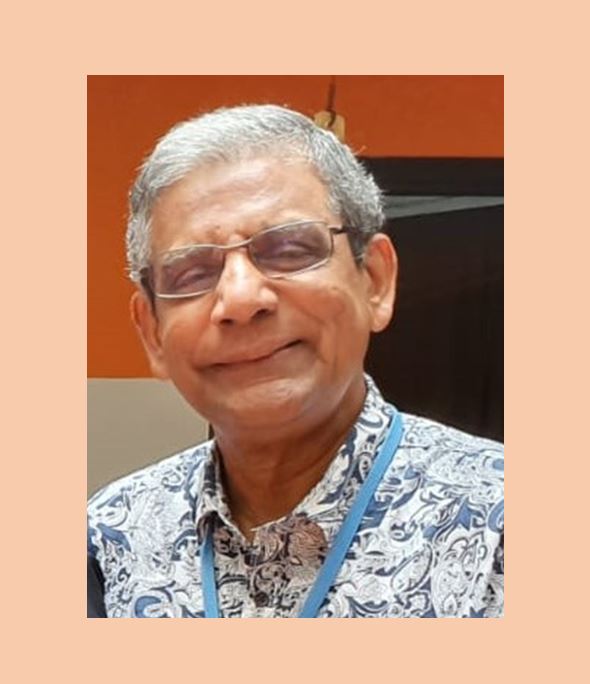 National Collection objects selected: Hockey stick, Ovaltine, Milo, Horlicks, Huntley and Palmers biscuit and Jacob's cream crackers tins [the image of Mermaid cream crackers tin is used in place of Jacobs' cream crackers tin].
These objects brought pleasant memories to Joseph John, a counsellor and a clinical supervisor, of his supper and his school days; especially his contribution to Beatty Secondary School's hockey team in the late 1960s and beating the Raffles Institution team back then. Read the memories he shared about these objects, accompanied by his personal and the NC photographs.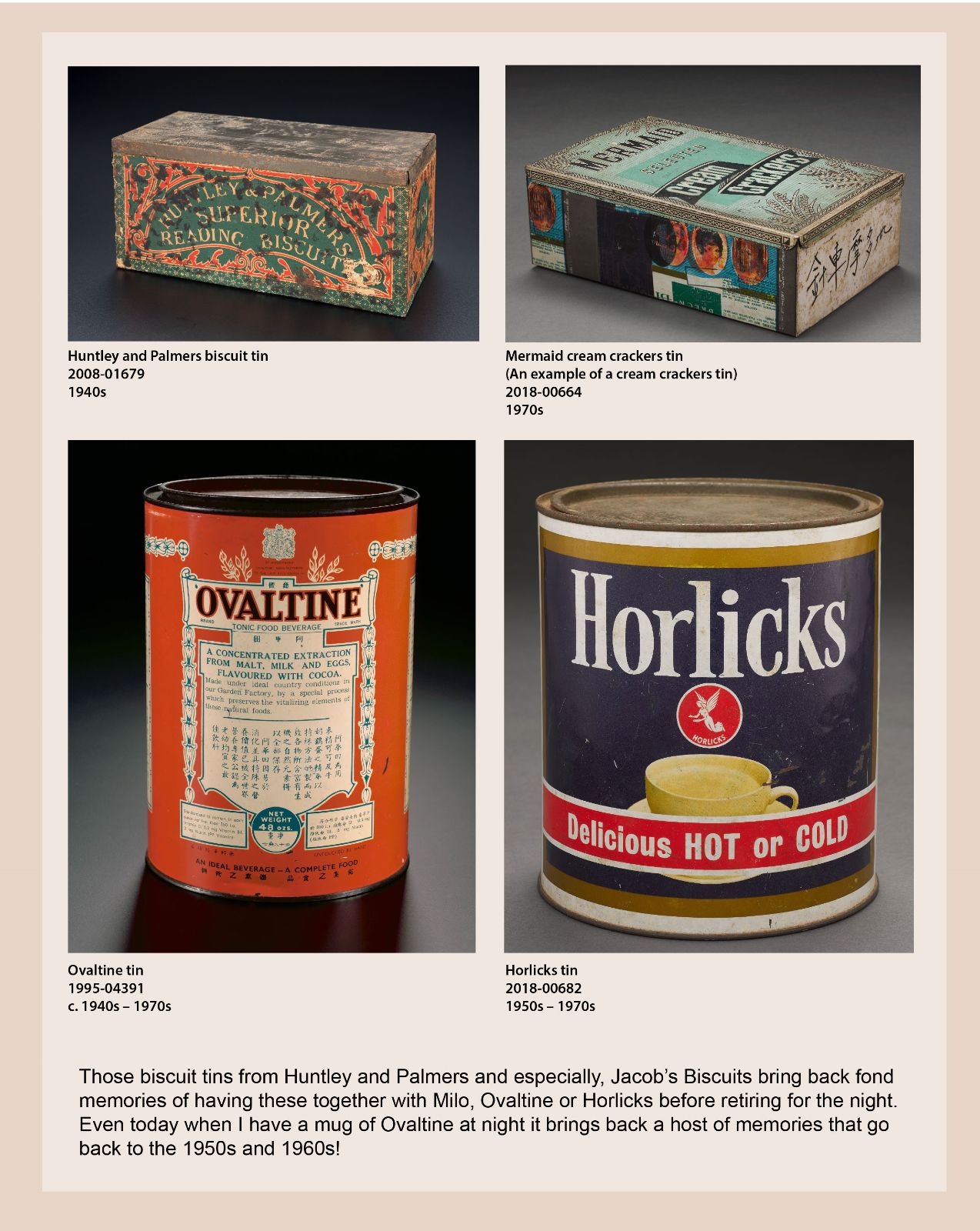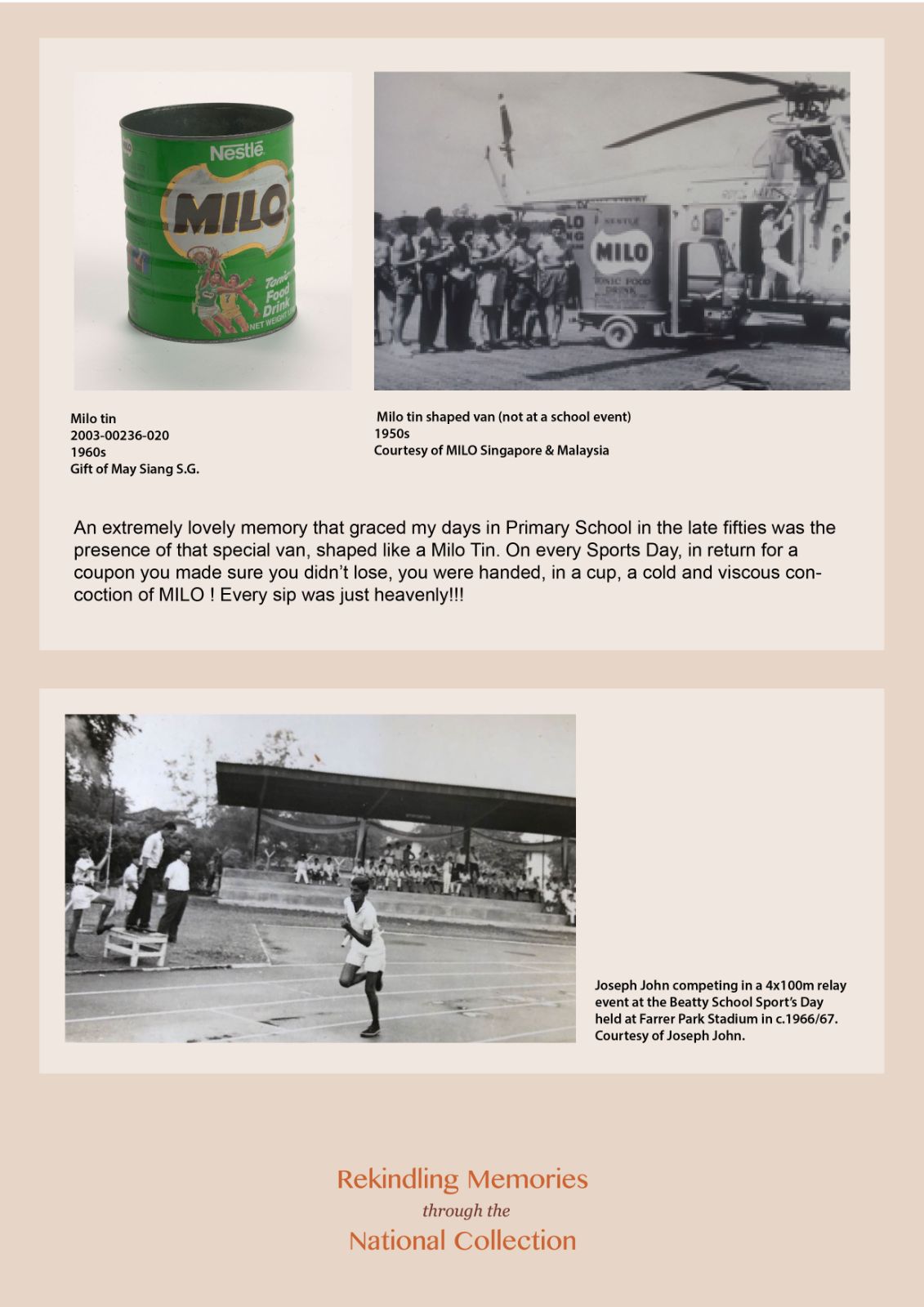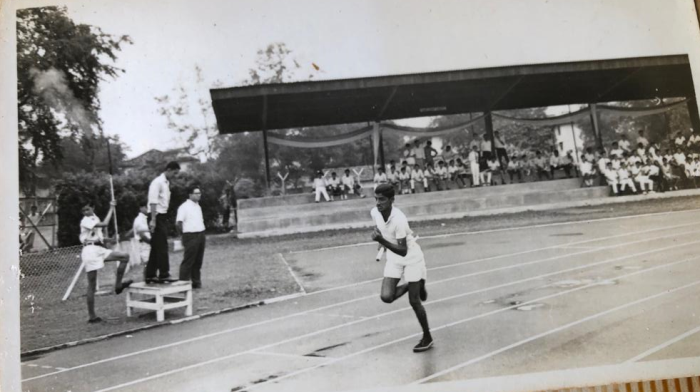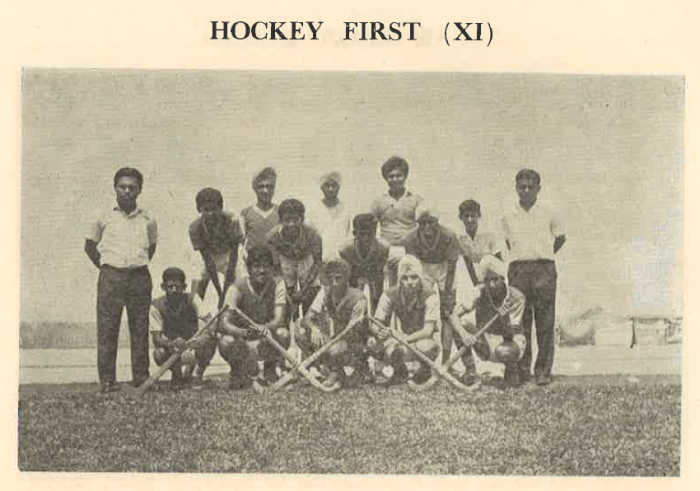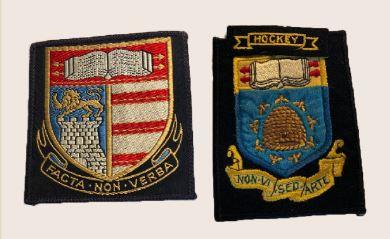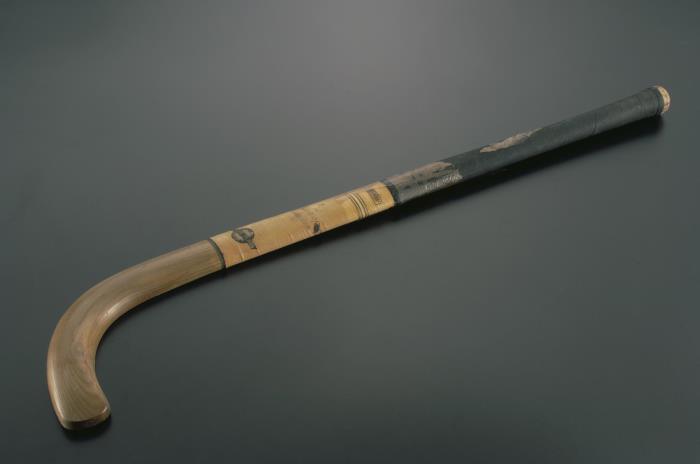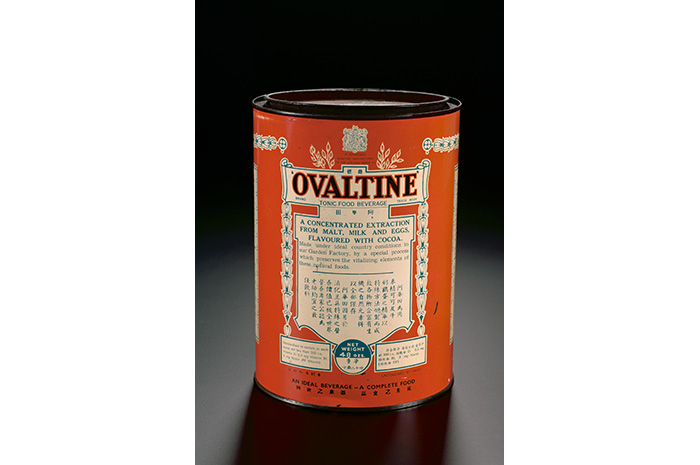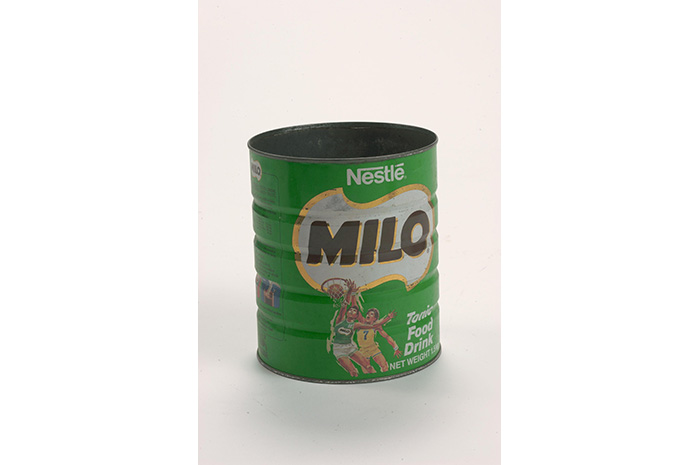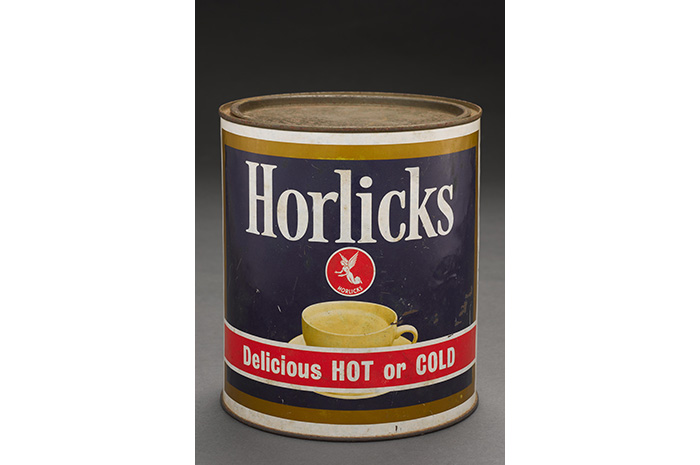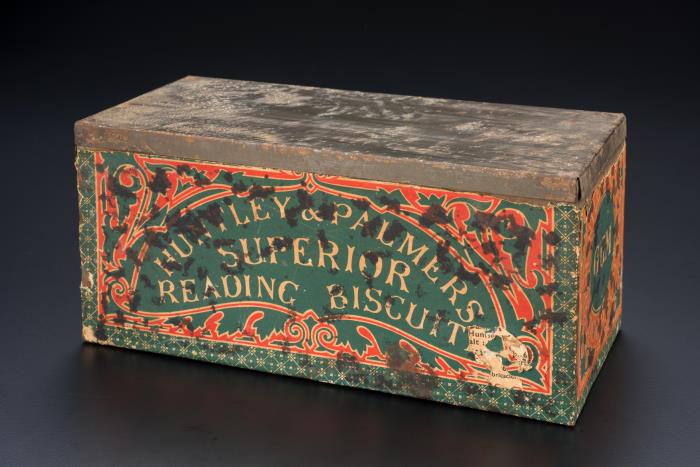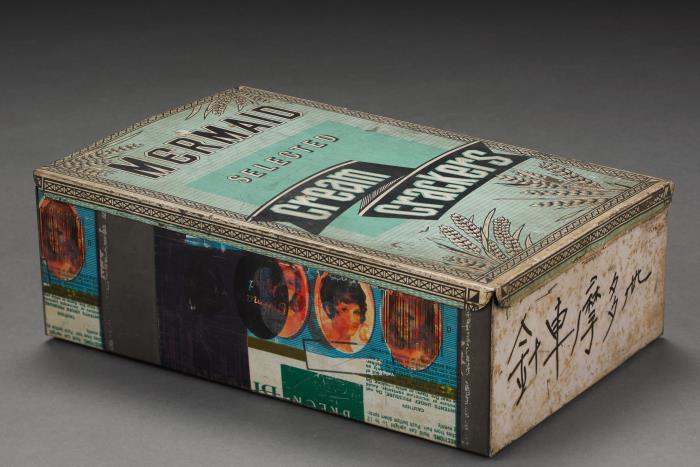 Interactive 3D image: Mermaid brand cream crackers tin
This Mermaid brand biscuit tin which design is similar to that of the well-known Jacob's cream crackers tin, brought memories to a few other seniors as a gift for friends or relatives who were unwell. Cream crackers was said to be light and easily digestable, and the packaging was presentable. This tin (2018-00664) was reused as a container. Have fun interacting with the 3D model!
Credits
Ong Chiew Yen (Director/Heritage Conservation Centre)
Tan Pei Qi (Assistant Director/Knowledge and Information Management, Heritage Conservation Centre)
Kathleen Lau (Manager/ Management Operations Group, Heritage Conservation Centre)
Arul Krishnan (Manager/ Estates, Heritage Conservation Centre)
Ishak Ahmad (Conservator/ Heritage Conservation Centre)