Celadon dish, Longquan kilns, China, Yuan Dynasty, 14th century.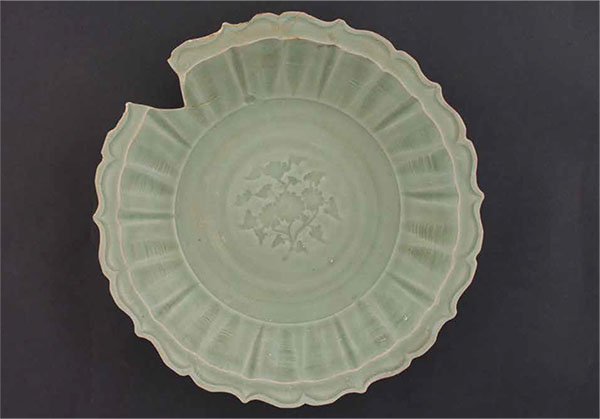 This celadon dish comes from a 14th century shipwreck discovered at Nipah Island, near the Raffles Lighthouse, in the 1980s. Pieces from the wreck were accessioned into the National Museum of Singapore's collection. The dish provides evidence of 14th century trade taking place in the Singapore Straits, most likely between Yuan China and the Majapahit empire.
Archaeological excavations at Fort Canning in the 1980s, at Empress Place in the 1990s and more recently in 2015 at the Victoria Theatre and Concert Hall, have unearthed thousands of Chinese and other porcelain shards dating back to the Yuan Dynasty (14th century), indicating that the area around the Singapore River and Bukit Larangan already played host to a thriving port settlement, and providing a strong basis for Singapore having a trading history of 700 years.
---
This is an extract from "The Singapore Story through 60 objects" written by Kennie Ting, Director, Asian Civilisations Museum and Peranakan Museum & Group Director of Museums, National Heritage Board. This article was first published in Cultural Connections Volume IV 2019 by Culture Academy Singapore.