Although his name is potentially lost in the pages of Singapore's history, there is no denying that Baharuddin Mohd Ariff was an integral piece to our nation's story.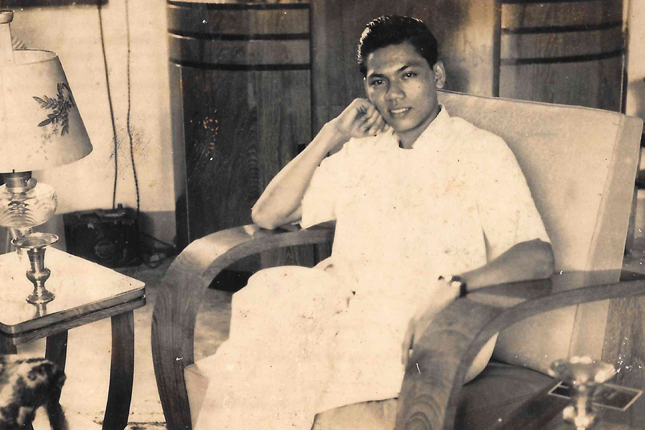 Early Years
Baharuddin bin Mohd Ariff (1933 – 1961) was born in Kuala Lumpur. After completing his education at Kuala Lumpur's Victoria Institute, he began his career as a journalist.
In 1951, he joined Utusan Melayu, the first Malay-language landmark publication at that time to be wholly owned by Malays. At that time, he saw the challenges that the British reoccupation brought to war-torn Singapore, a nation still unsure of its next step. There were no real solidified laws during that era; instead, there were constant strikes by unsatisfied workers and discontent students.
As a journalist, he often challenged the status quo. He covered the labour worker demonstrations and wrote many articles that were focused on their union movements. From there, he built his credibility as a news gatherer through his thorough investigations, and eventually, his influence on his readers.
On his own time, he also served in several mosque communities and took an active interest in political and trade union work. He was Hon. Secretary of the Singapore Printing Employees' Union from 1956 to 1957.
Career & Achievements
His incisive articles on the various issues that plagued the nation during those difficult pre-independence years caught the attention of the local political parties. The fact that he was a reporter too, made a stronger case for him to be involved in politics.
Baharuddin saw this as an opportunity to change the dire situations that he had previously just been an observer to. Thus began his political career.
In December 1957, he successfully contested the City Council elections as the People's Action Party (PAP) candidate for Crawford. Two years later, in 1959, he was elected Assemblyman for Anson, which precipitated a self-government for Singapore.
In between these couple of years, he also served as a committee member of the National Union of Journalists (1957-1959).
Knowing the public gave him an edge – he was aware of the real struggles of his countrymen. Within the PAP, Baharuddin was a star on the rise. Among his plans was to restructure and nationalise the education system. Sadly, time was not on his side. He succumbed to a sudden illness at the young age of 28.
The assemblyman in the PAP unfortunately never saw the country he loved and fought for, in her most pivotal moment. He died in April 1961, four years before Singapore gained her independence.
Legacy
Still, his name lived on through the younger generations who had been schooled at the Former Baharuddin Vocational Institute, along Queensway.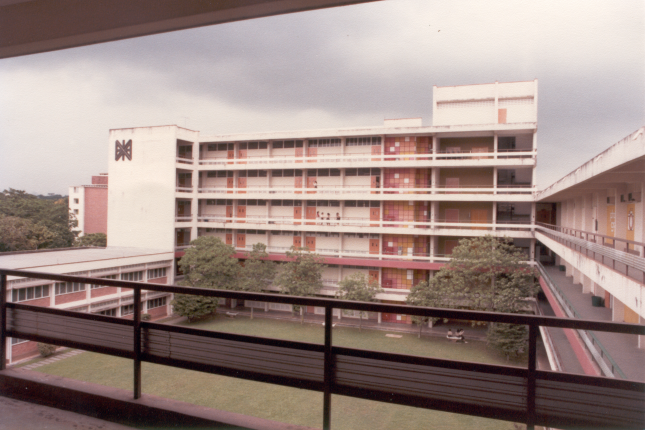 It was Singapore's first vocational tertiary school that was dedicated to manual and applied arts. Officially opened by then Prime Minister Lee Kuan Yew, on 20 June 1965, the vocational institute nurtured skilled local designers and craftsmen in advertising, fashion, and printing trades.
Baharuddin believed in the need for 'softer skills' besides the country's focus on technical workmanship, sciences, engineering and the ilk, the latter being instrumental to the turning point of Singapore's economy. Courses conducted at Baharuddin Vocational Institute included commercial art, dressmaking, furniture design, pottery, and shell crafts.
The school marked a radical change in Singapore's education policy. It readied students for skilled jobs in the industrialised city-state. There was also a shift in emphasis of simply gaining basic knowledge. The school invited the workforce to think about upgrading their existing skills.
The Institute relocated to a new site at Stirling Road in 1969.
For the next two decades, Baharuddin Vocational Institute was the main institute that nurtured graphic designers, apprentices, and craftsmen in Singapore.
In 1990, the entire applied arts department from Baharuddin Vocational Institute moved to Temasek Polytechnic to start the School of Design. This led to the closure of the Institute.
Although the name nor the institute is no longer around, the nationalistic values that Baharuddin Mohd Ariff had instilled in the youth will always live on in the dreams of a better Singapore.
To see where the Baharuddin Vocational Institute used to be, and discover other heritage sites within the area, embark on the Queenstown Heritage Trail.
---
This article has been edited and modified from an earlier version published on the website Pioneers of Early Singapore.
Images courtesy of National Archives of Singapore.