By Sheryl Lee and Vidya Murthy, with 3D images contribution by Dave Lee
"There is probably no city in the world with such a motley crowd of itinerant vendors of wares, fruits, cakes, vegetables…" wrote author John Cameron of Singapore in the 1860s. Indeed, Singapore is home to diverse hawkers and hawking practices accompanied by a vast material culture.
Get a glimpse of the myriad ways in which hawkers were represented. Learn about the practical struggles they faced, the environments they operated in, and shifts in hawking practices—including stricter licensing and regulations—that led to the birth of integrated food spaces or the hawker centres in Singapore that we know of today. Discover also, the tools and utensils of their trade, and how this was intricately tied to the experience of eating hawker food.
See how our rich hawker heritage, having evolved with technological advancements and shifting consumer tastes, continue to define Singapore's social and culinary experiences.
Hawkers of the Past
Hawkers in Singapore have been written about, photographed, sketched and represented since the late 19th century. From the exoticised figure posed in a studio, to the gritty, realist picture of a humble man selling his wares on the street, and even the nostalgic rendering of a bygone tradesman, the varied ways in which hawkers have been represented reveal the diversity and ubiquitousness of their trade.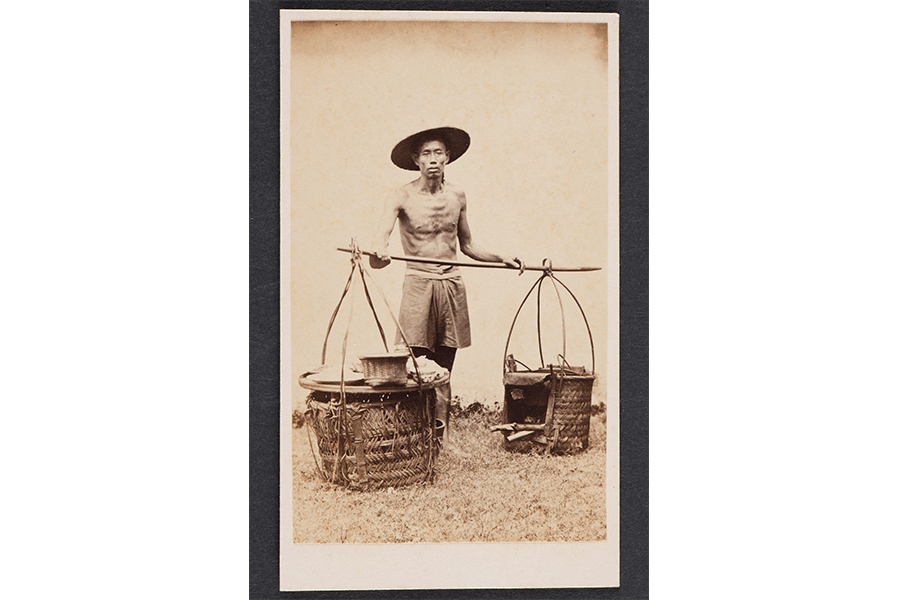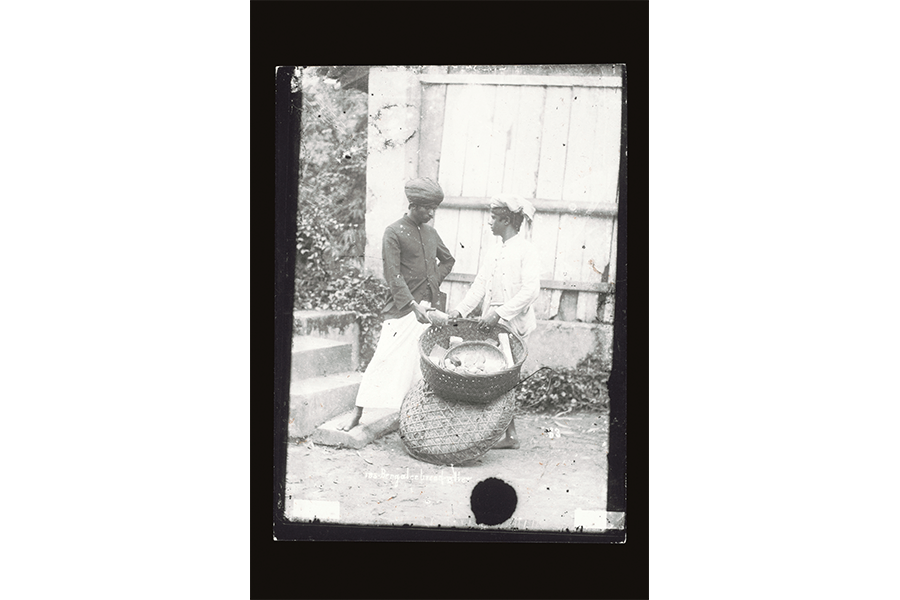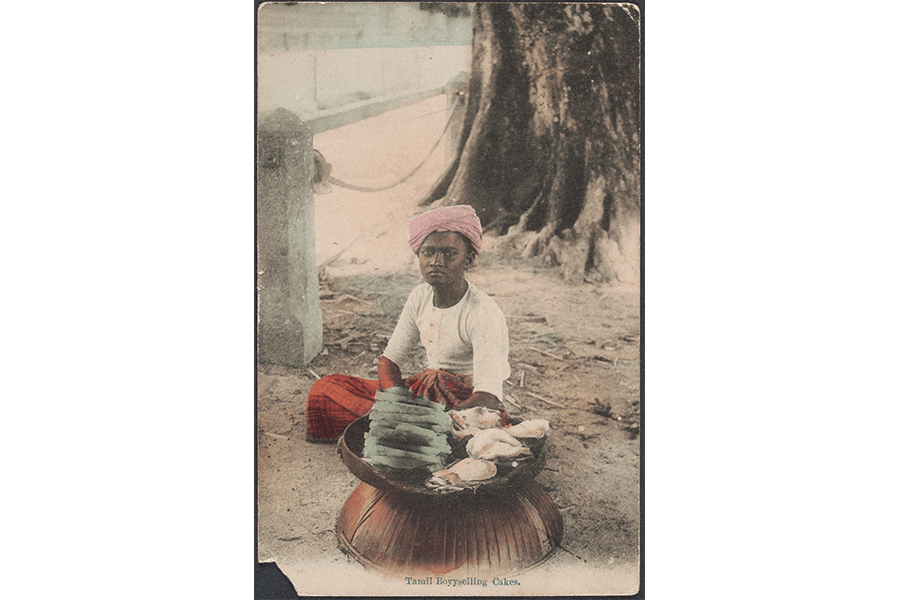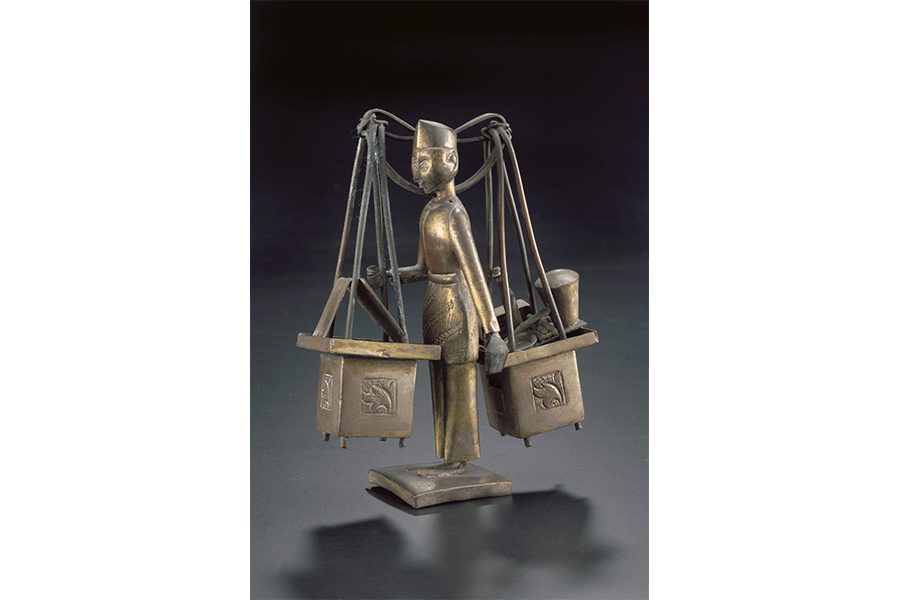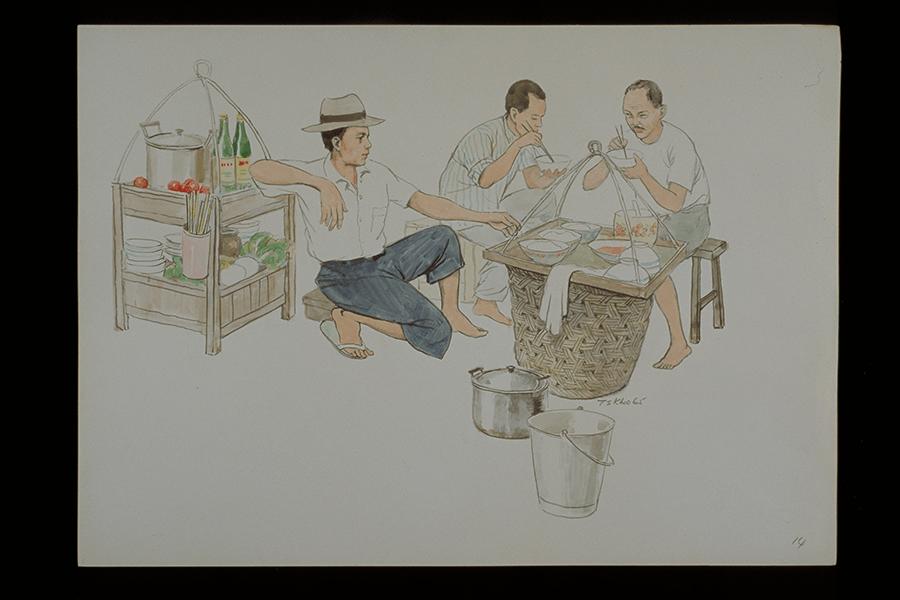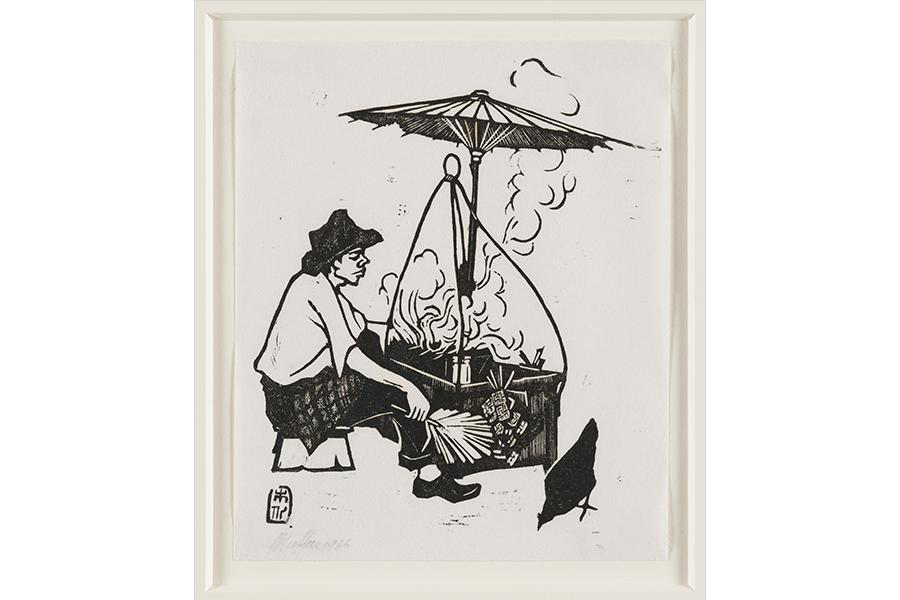 3D model: satay hawker figurine
Have fun checking out the figurine of a satay hawker!
Hawkers at Work
Hawkers were commonly found in places where people would gather—on the streets, at the riverside and in rural areas. Carrying their wares under the harsh sun or laying out their produce for sale, these itinerant vendors were easy to spot.
The following images of hawkers at work not only reveal the physical labour involved in their trade, but also their social status and the precarious life they led. Aided by advanced camera and printing technologies, amateur photographers—many of whom were tourists, travellers and locals—captured these snapshots of everyday life of food vendors in Singapore.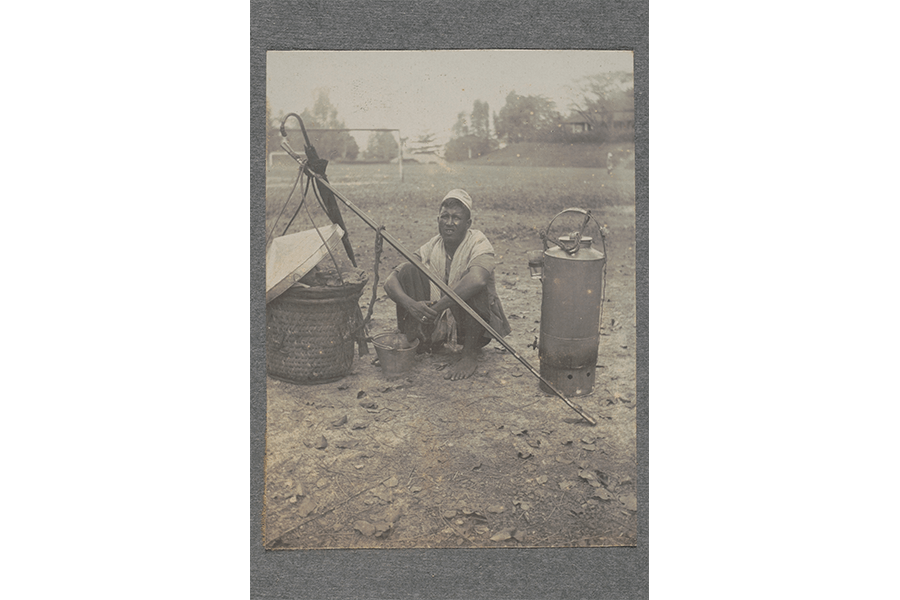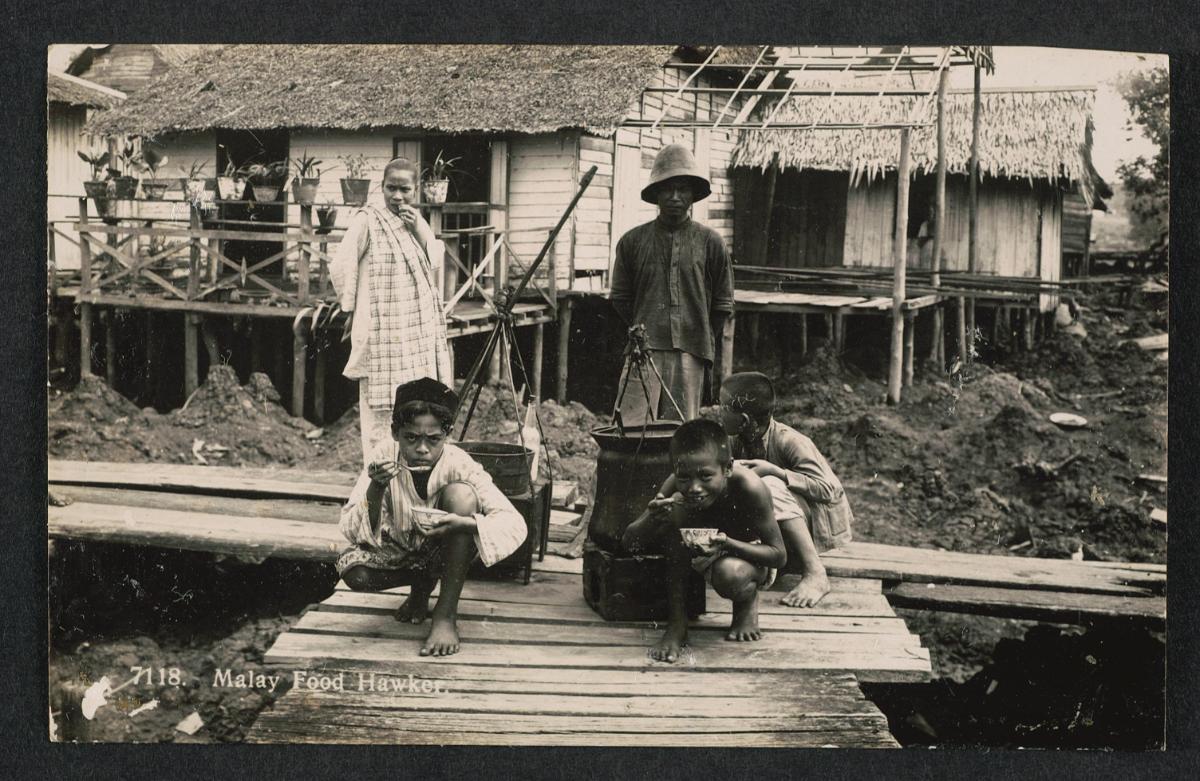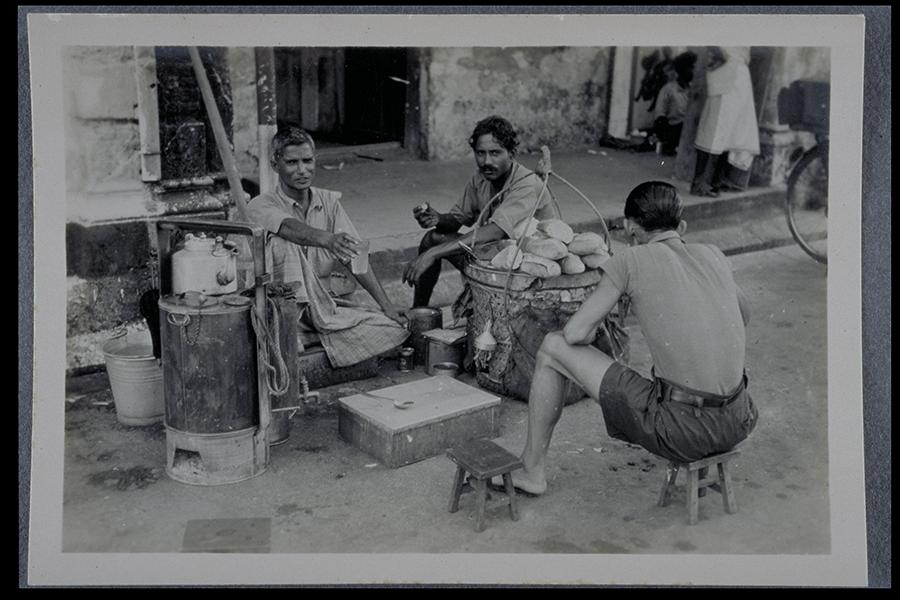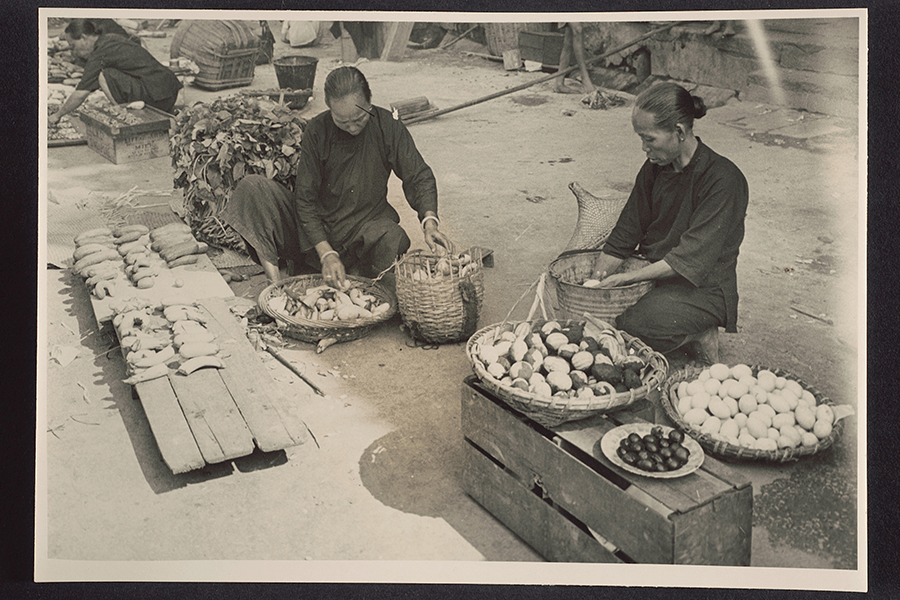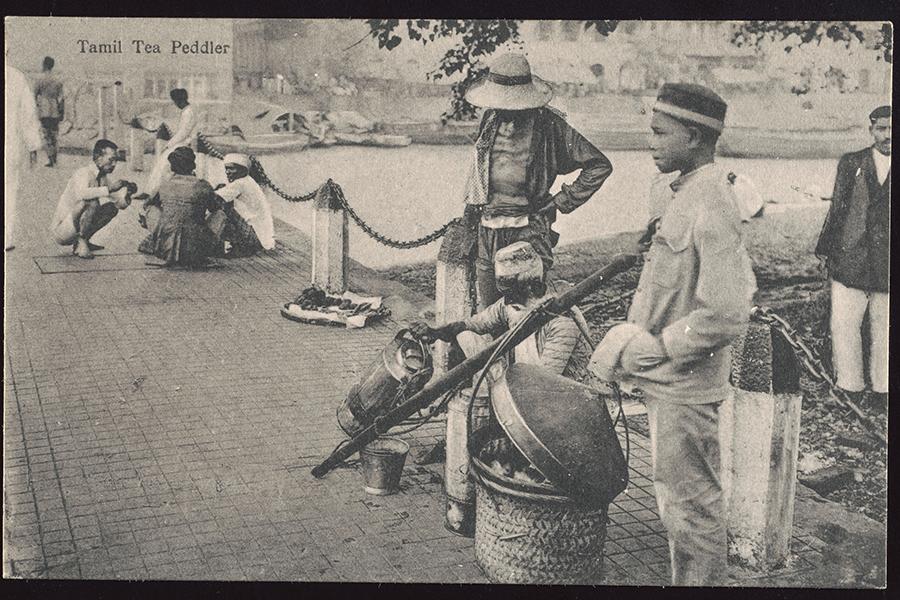 Licence to Operate
While food hawking offered a livelihood for many, especially the impoverished, their itinerancy posed a problem for the authorities. Hawkers were perceived as unsightly, a threat to public health, and were also associated with criminals. To address these issues, the Hawkers Advisory Committee (1931) and Hawker Inquiry Commission (1950) were set up to regulate vendors.
The government even carried out an island-wide registration exercise from the 1960s to the 1980s, relocating hawkers from the main streets to the side or back lanes and stepping up enforcements against illegal hawking. Designated spaces for hawkers such as markets and hawker centres were also constructed.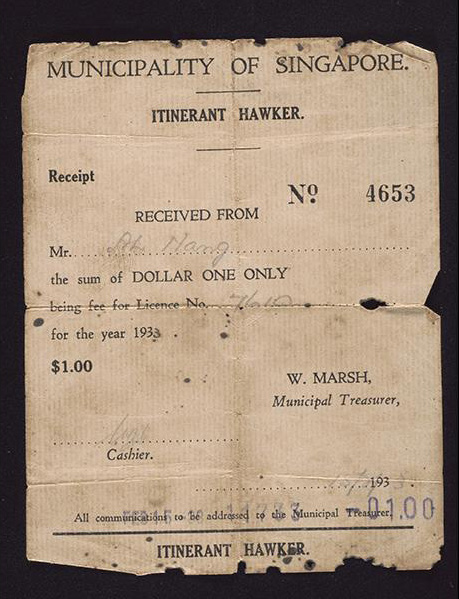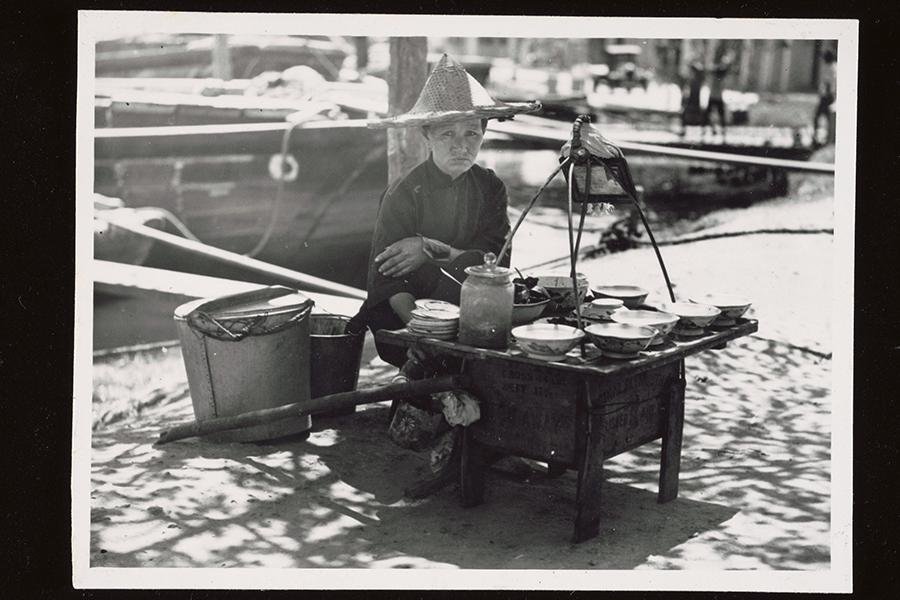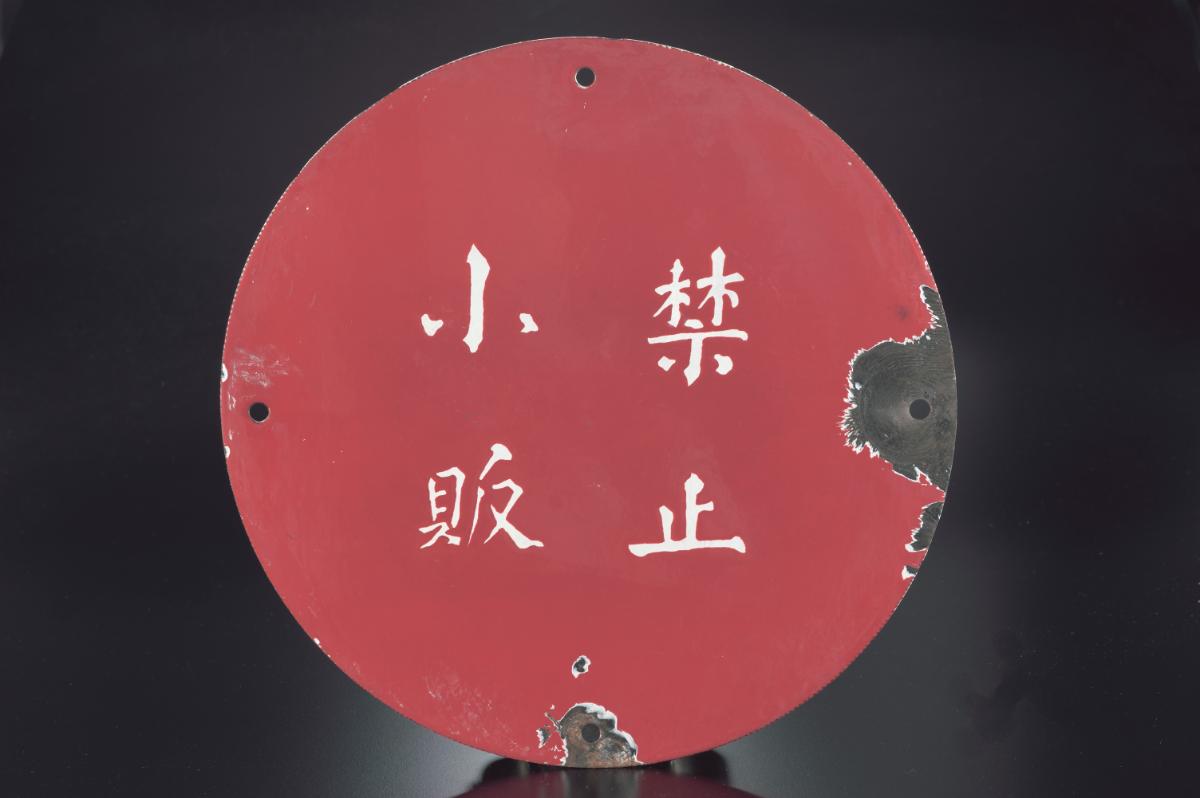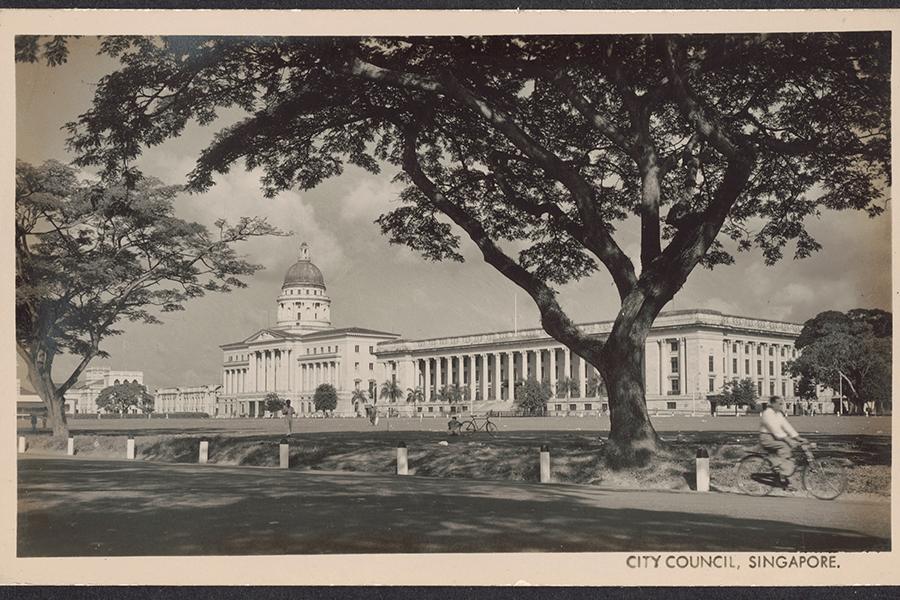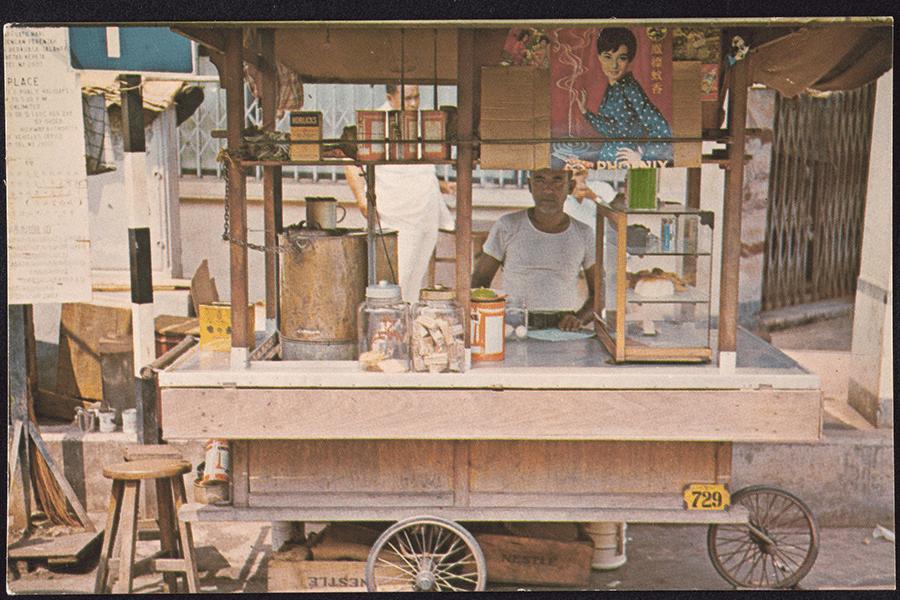 Mobile Kitchens
Hawkers employed a wide range of tools and equipment to carry out their trade. These include (1) transportation aids such as kandar (wooden or bamboo) poles, baskets, carriers and carts that were used to fit their cooking equipment or store their cooked food, (2) devices such as kerosene lamps that were used to light up their street stalls at night, as well as (3) utensils and cutlery which hawkers used to cook and serve their dishes. For many of the roving hawkers, portability and durability were key considerations in selecting their tools. Some of these tools are still being used by hawkers today.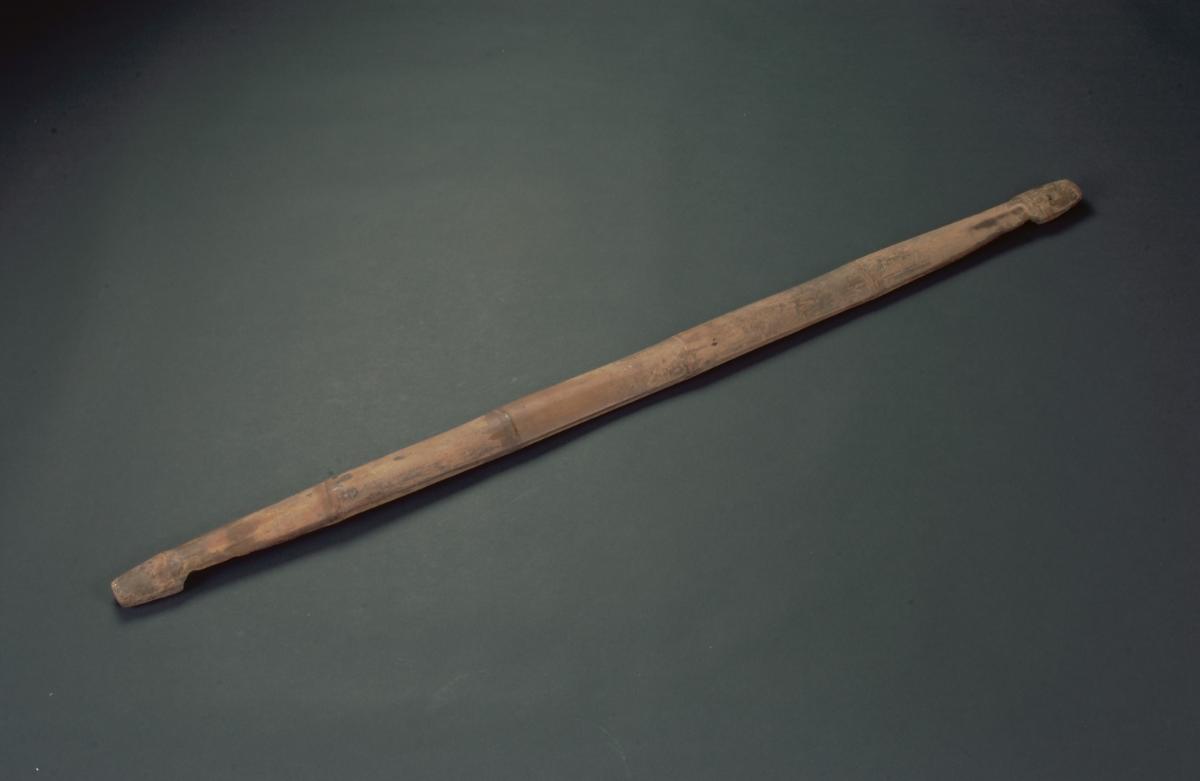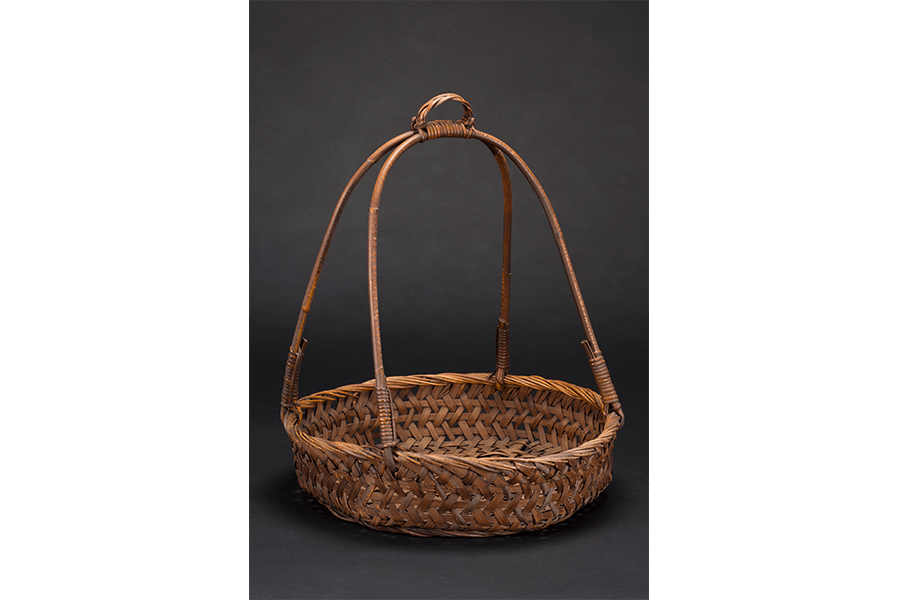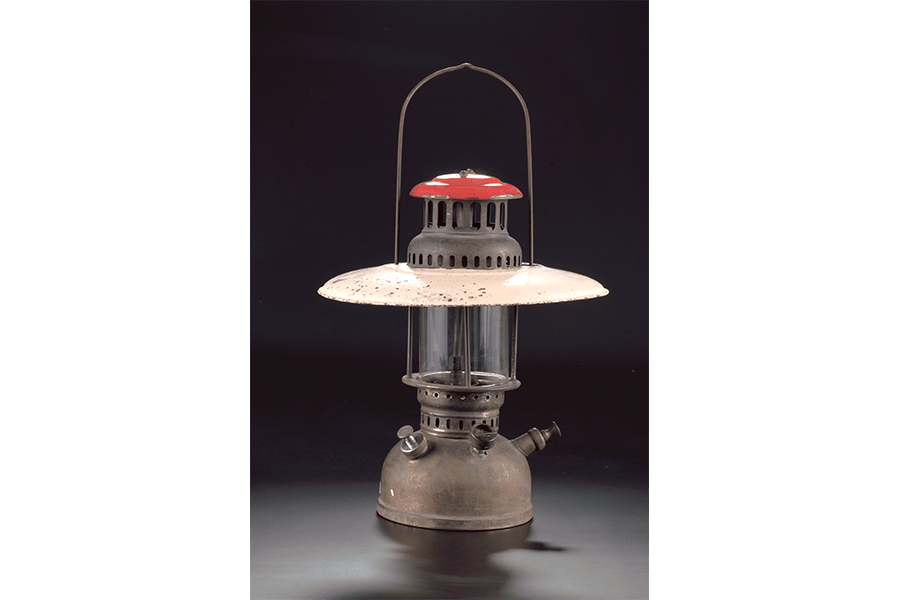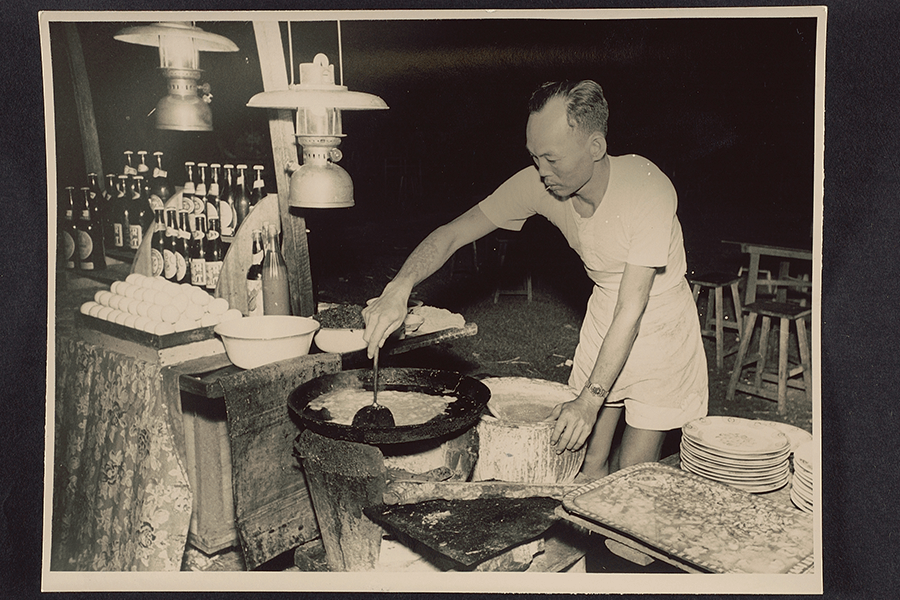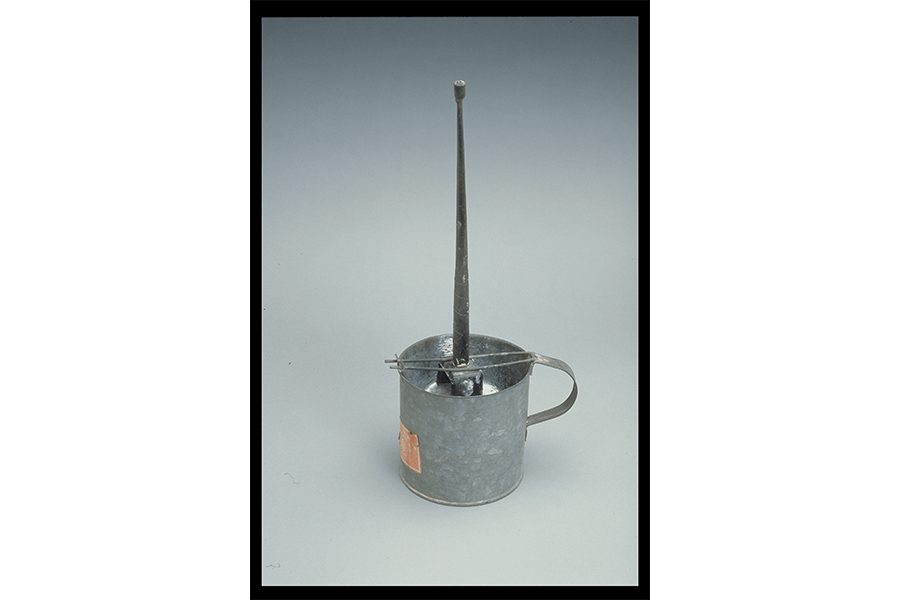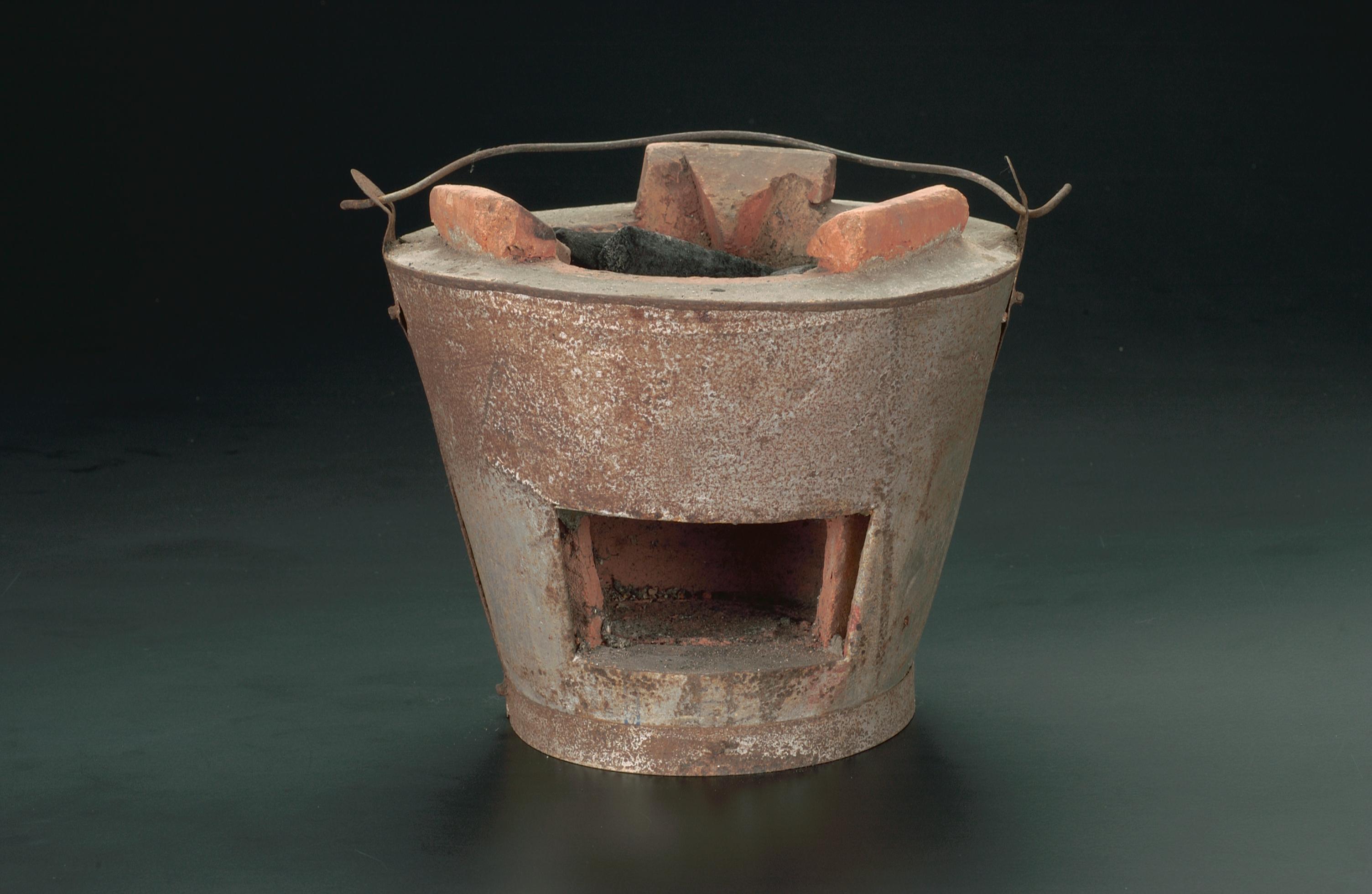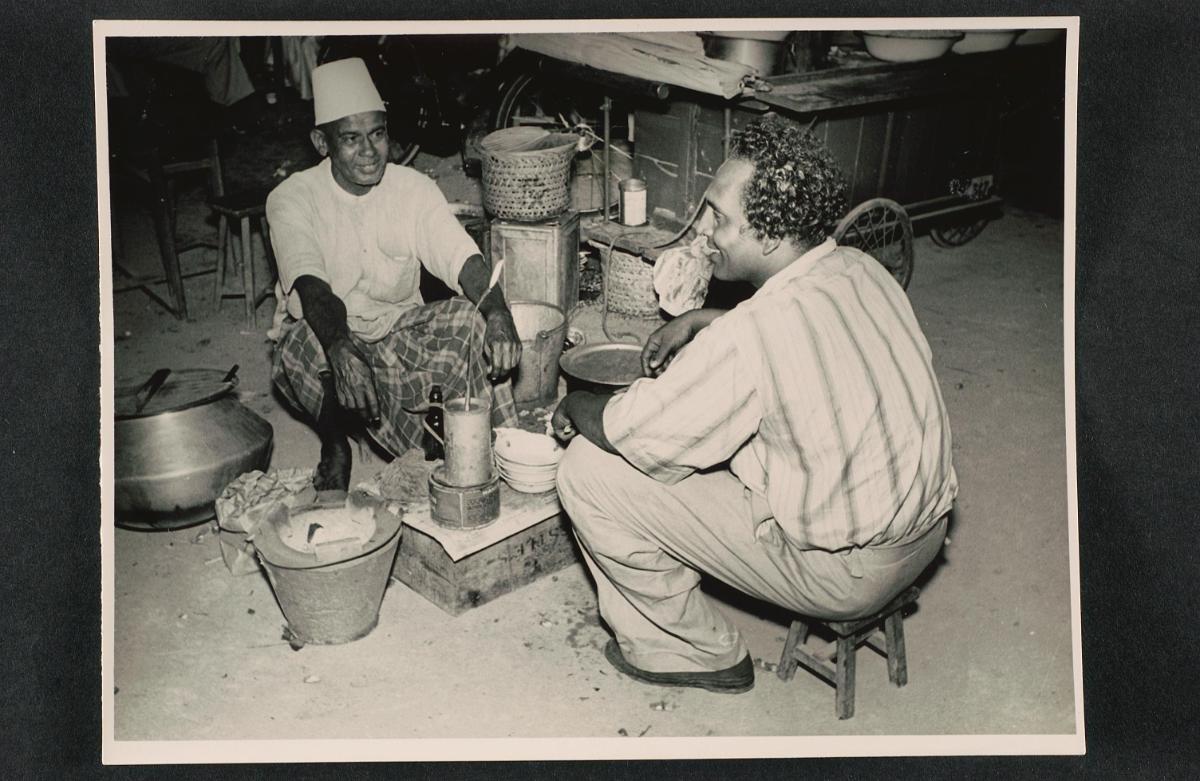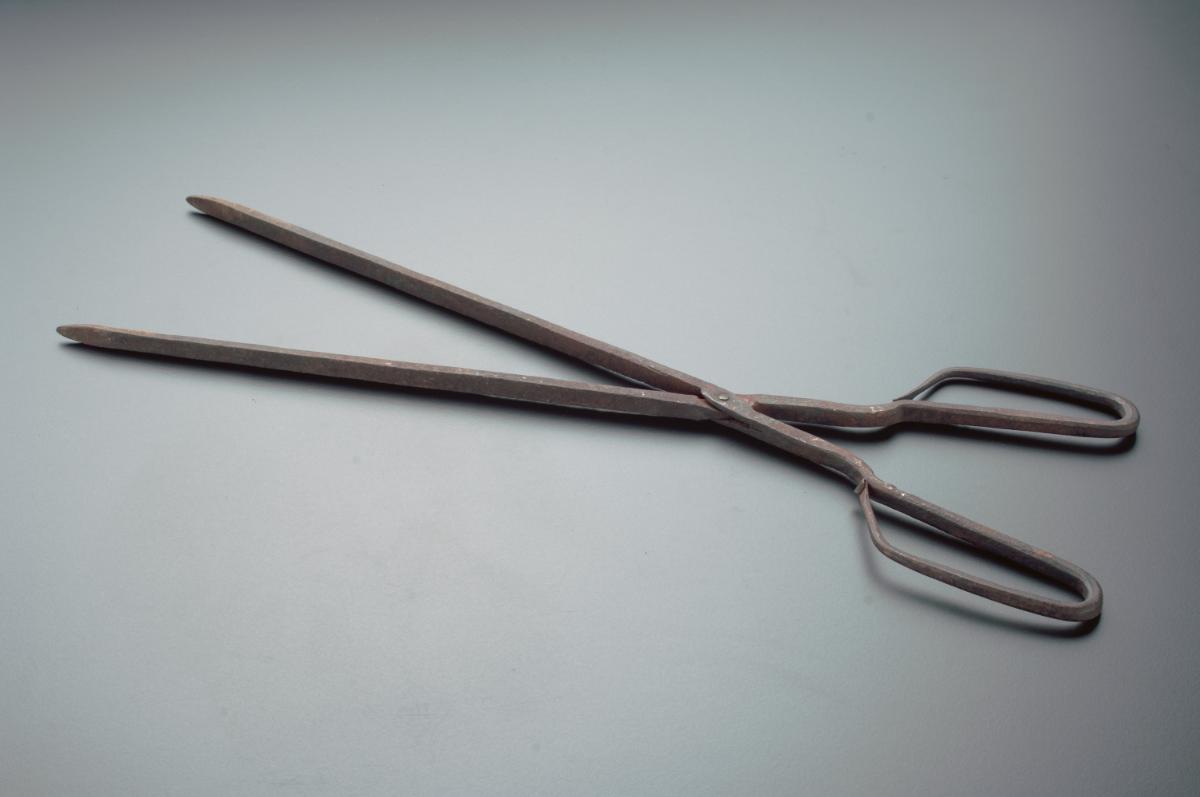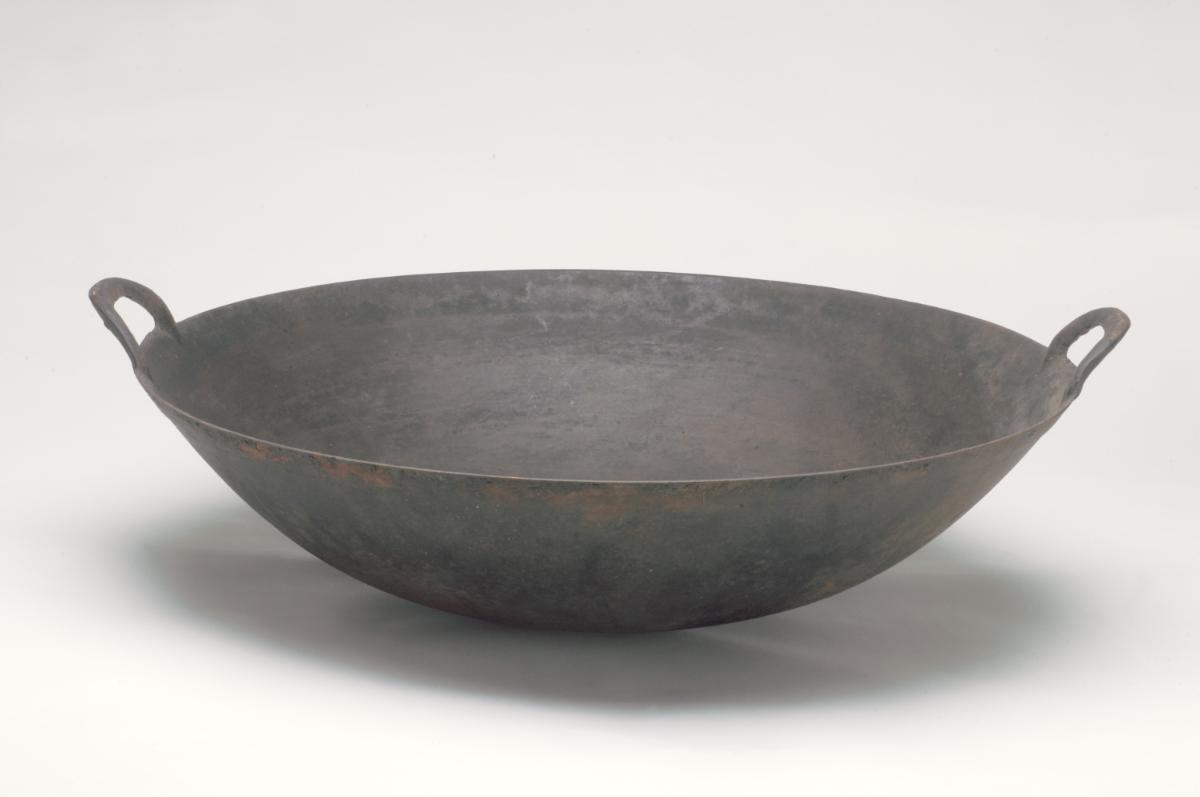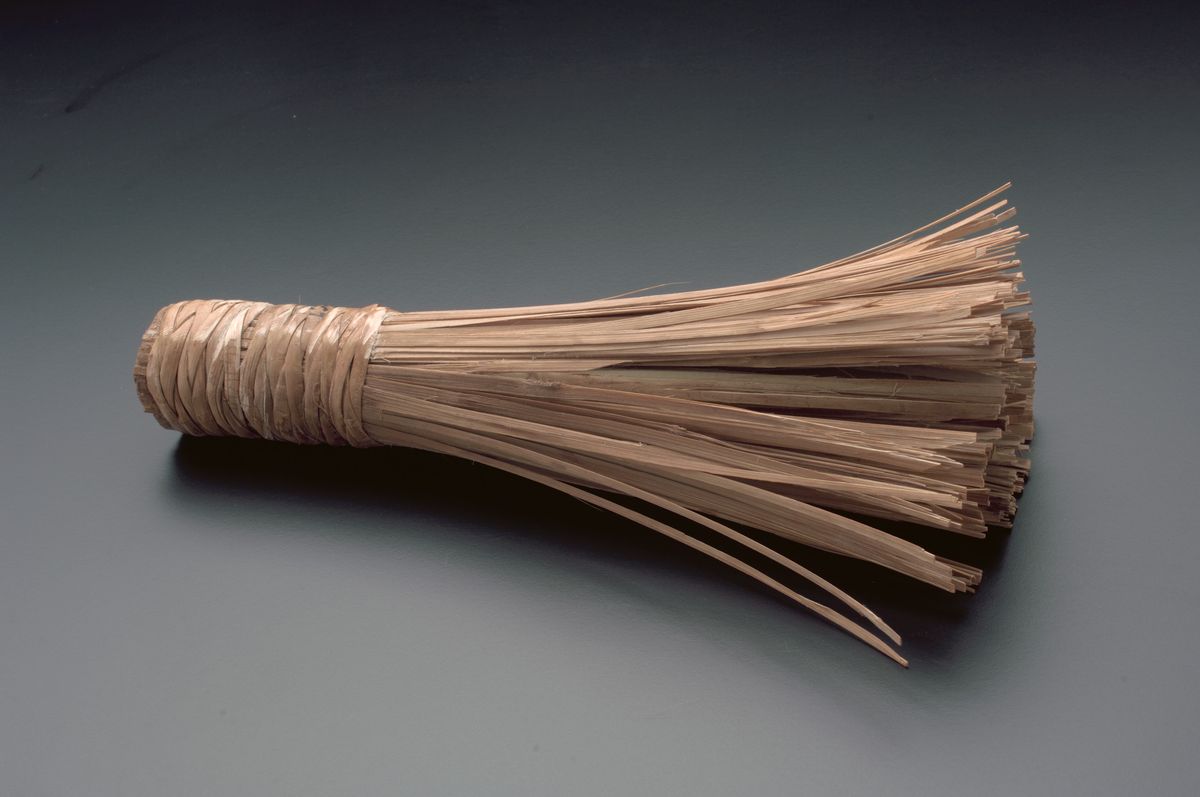 Whipping up Familiar Favourites
Have you ever wondered how popular hawker dishes such as satay (skewered meat) and chicken rice are prepared? You will be surprised at some of the practical and ingenuous ways that hawkers used to cook and promote these local favourites. From intricate moulds for kueh bahulu (mini sponge cakes) to charcoal grills for satay, the uniqueness of some of these cooking utensils and implements are as iconic as the dishes themselves, and a testament to the diversity of our hawker cuisine.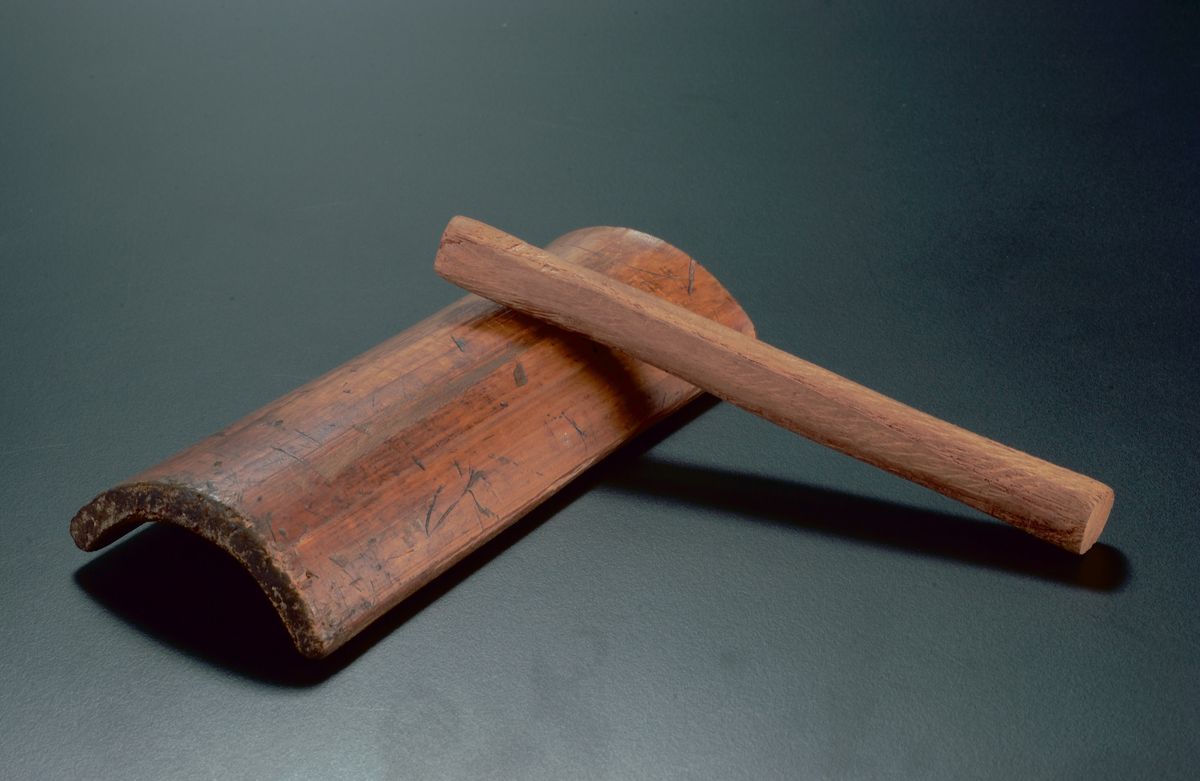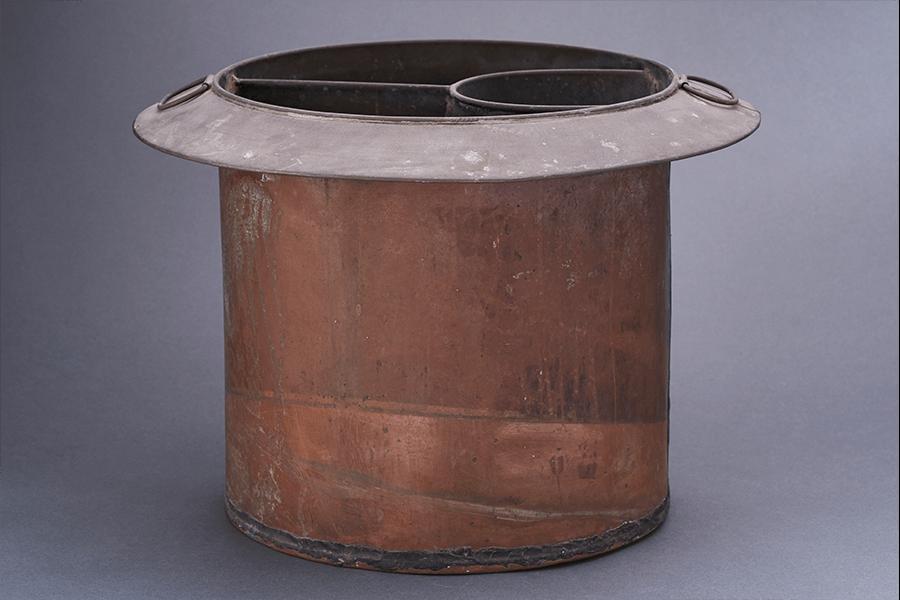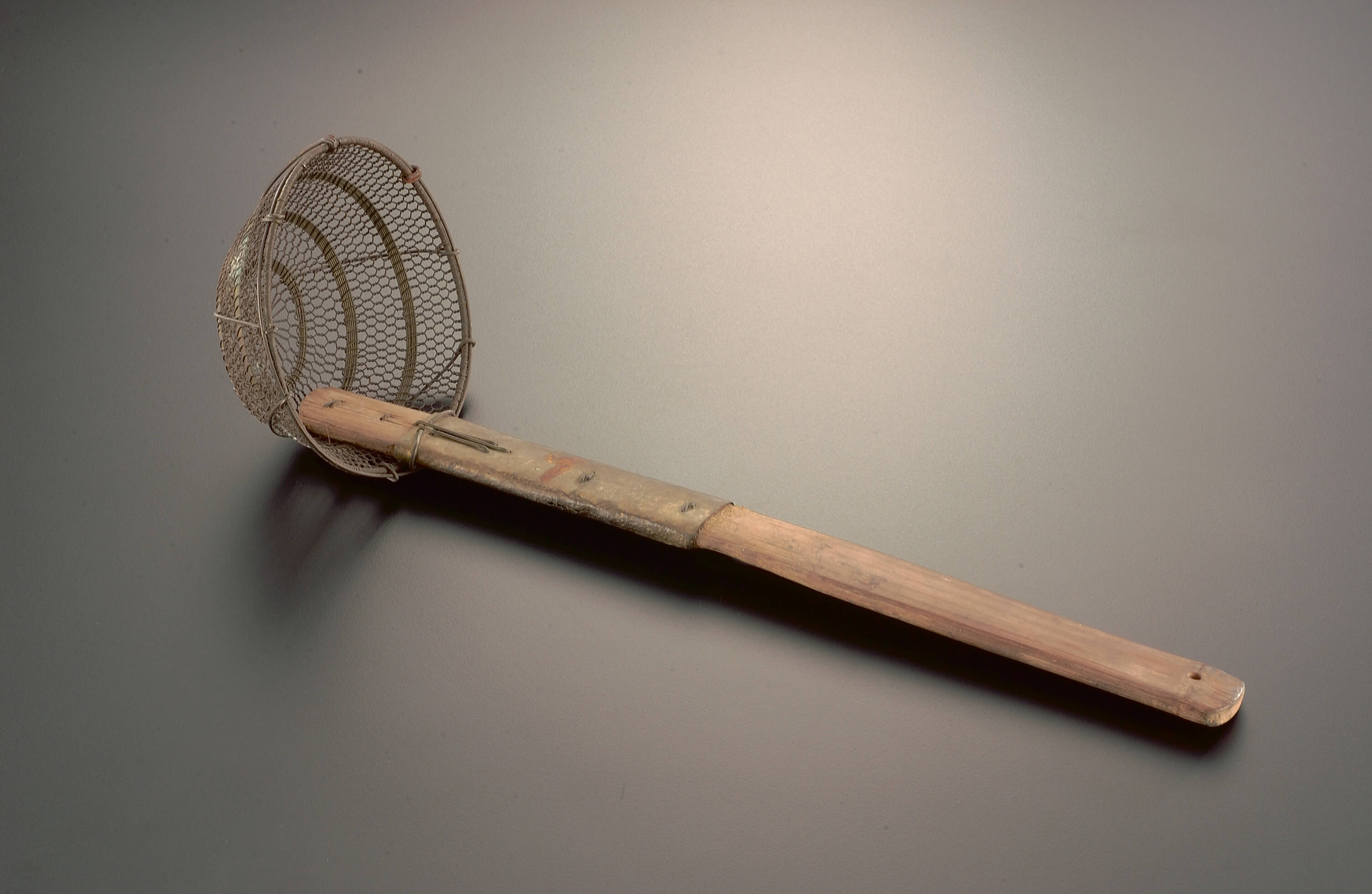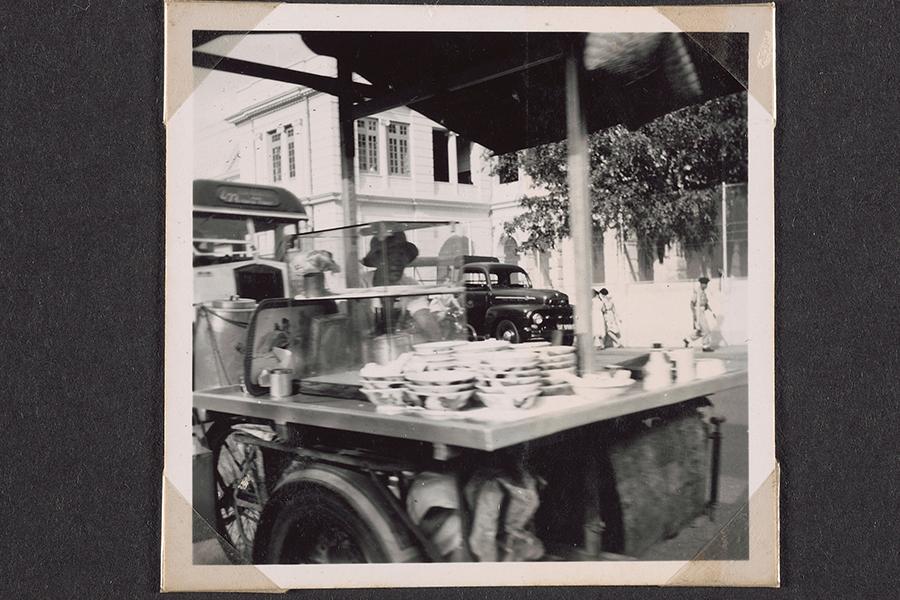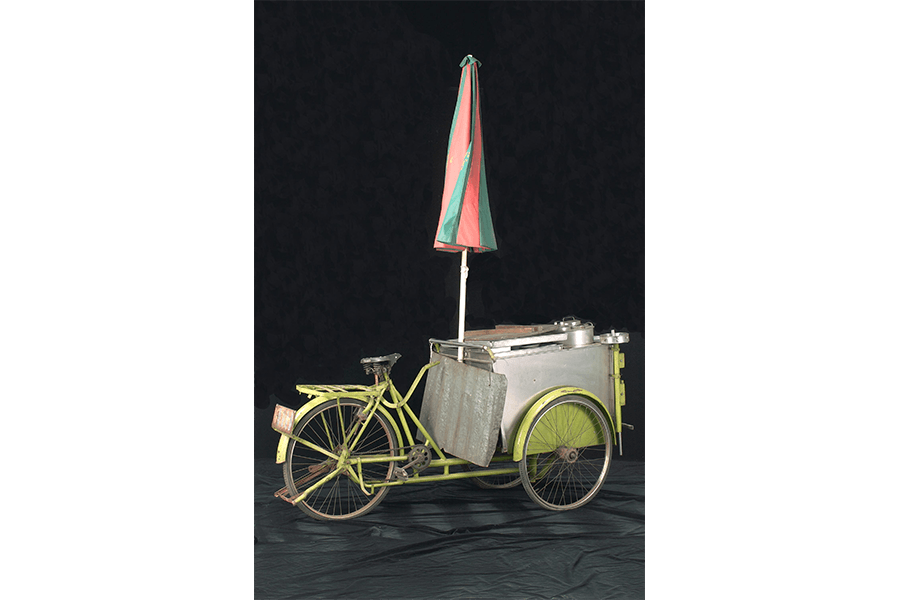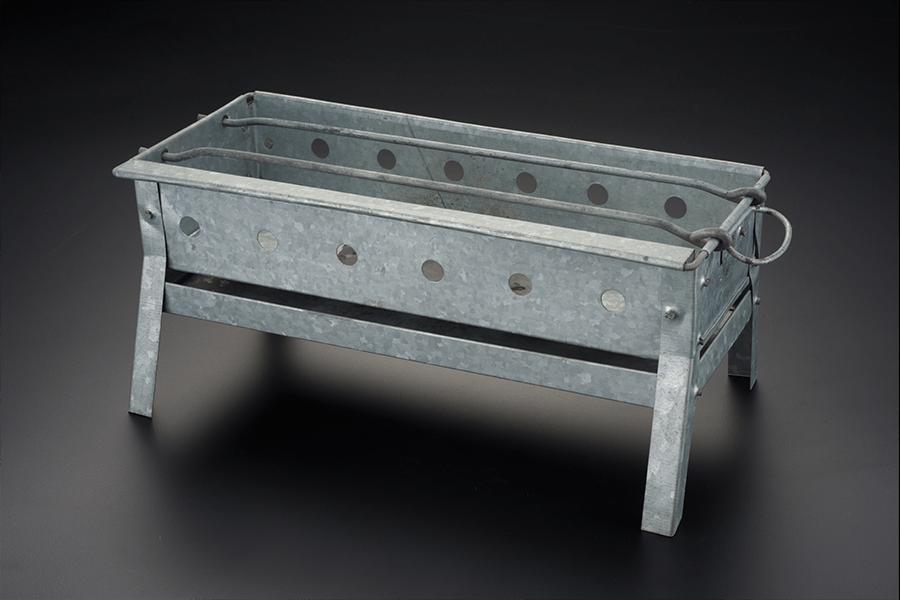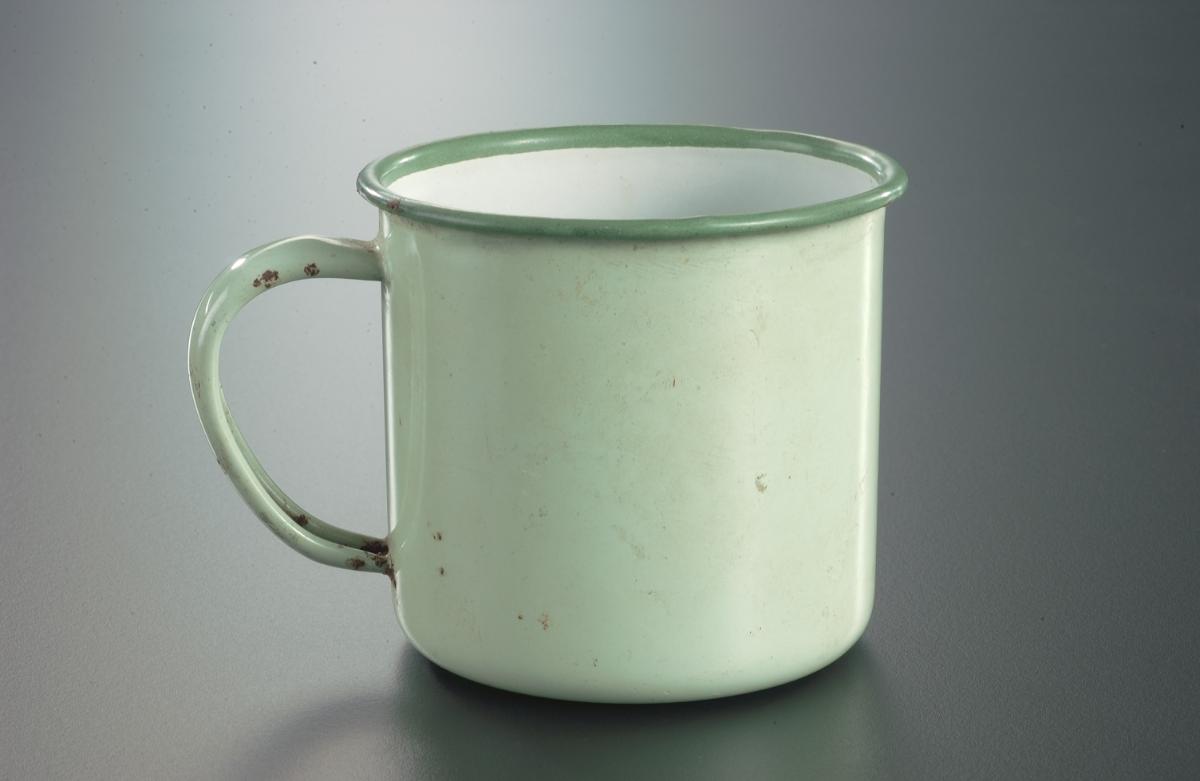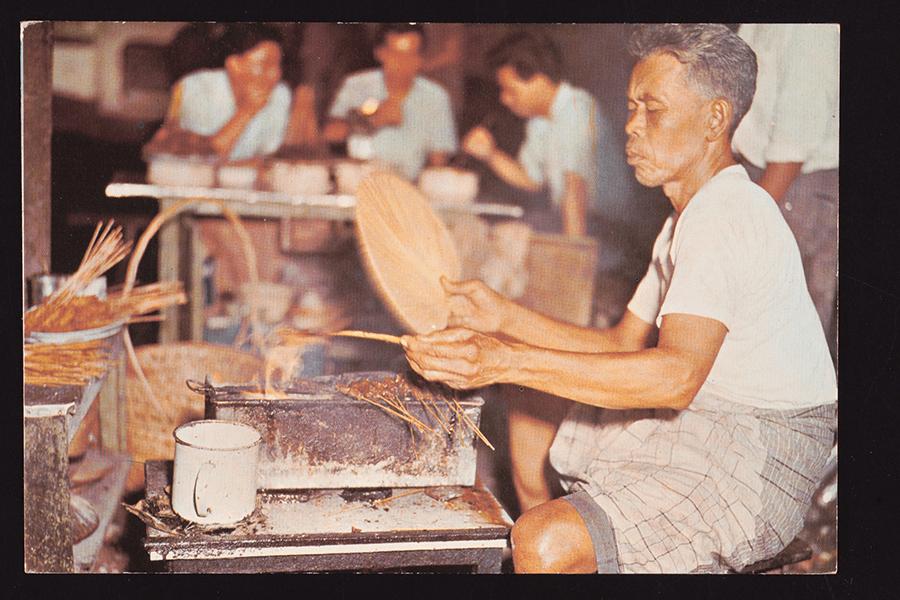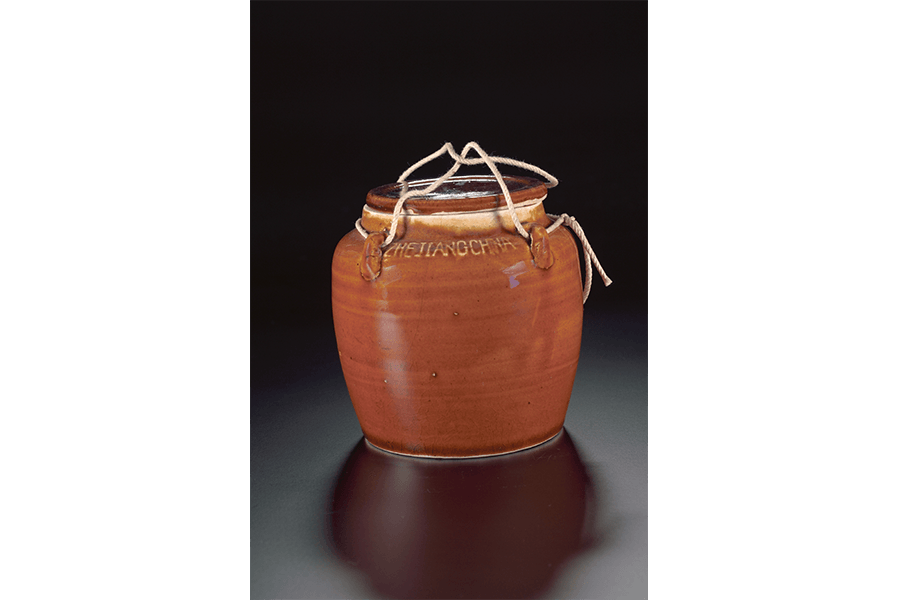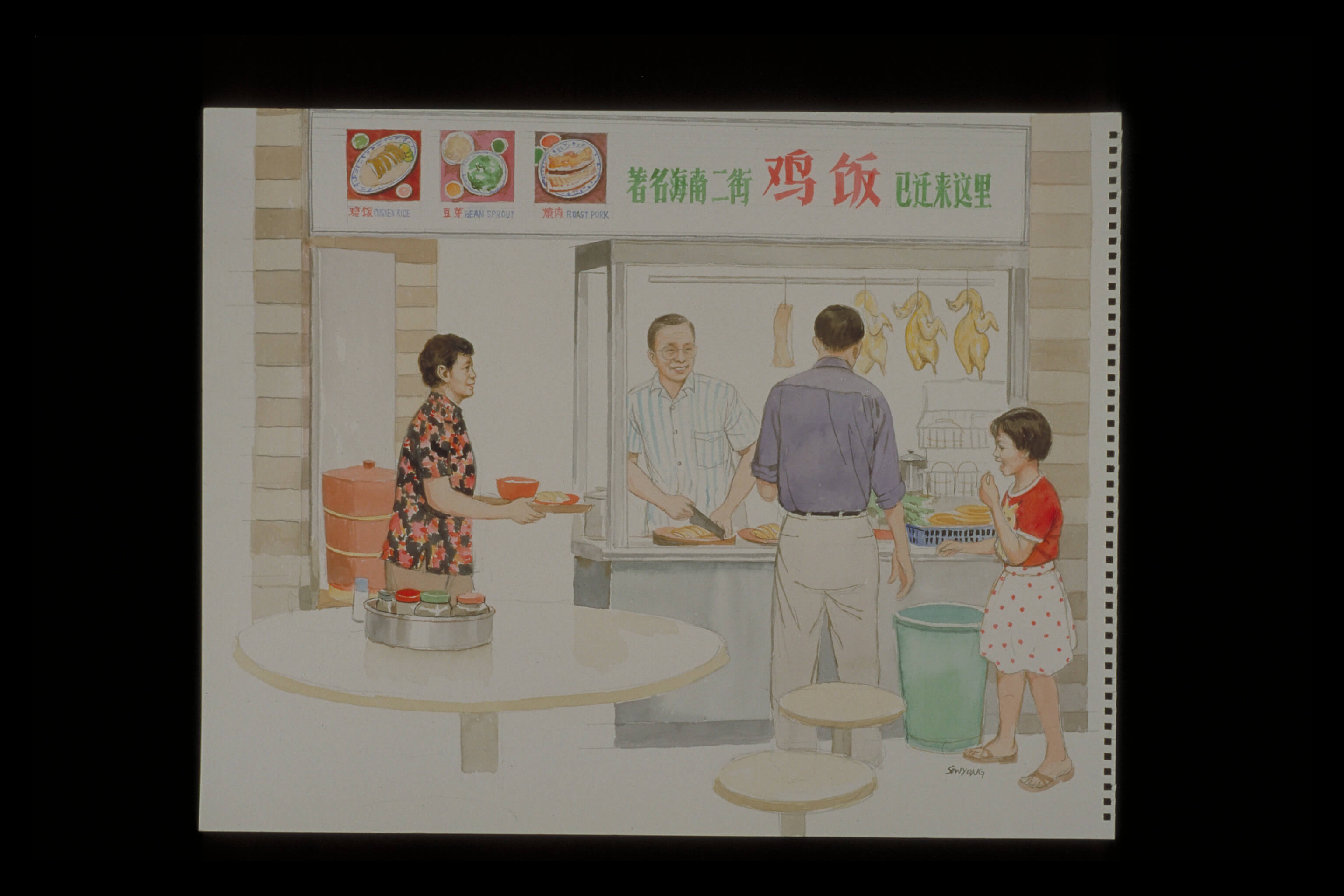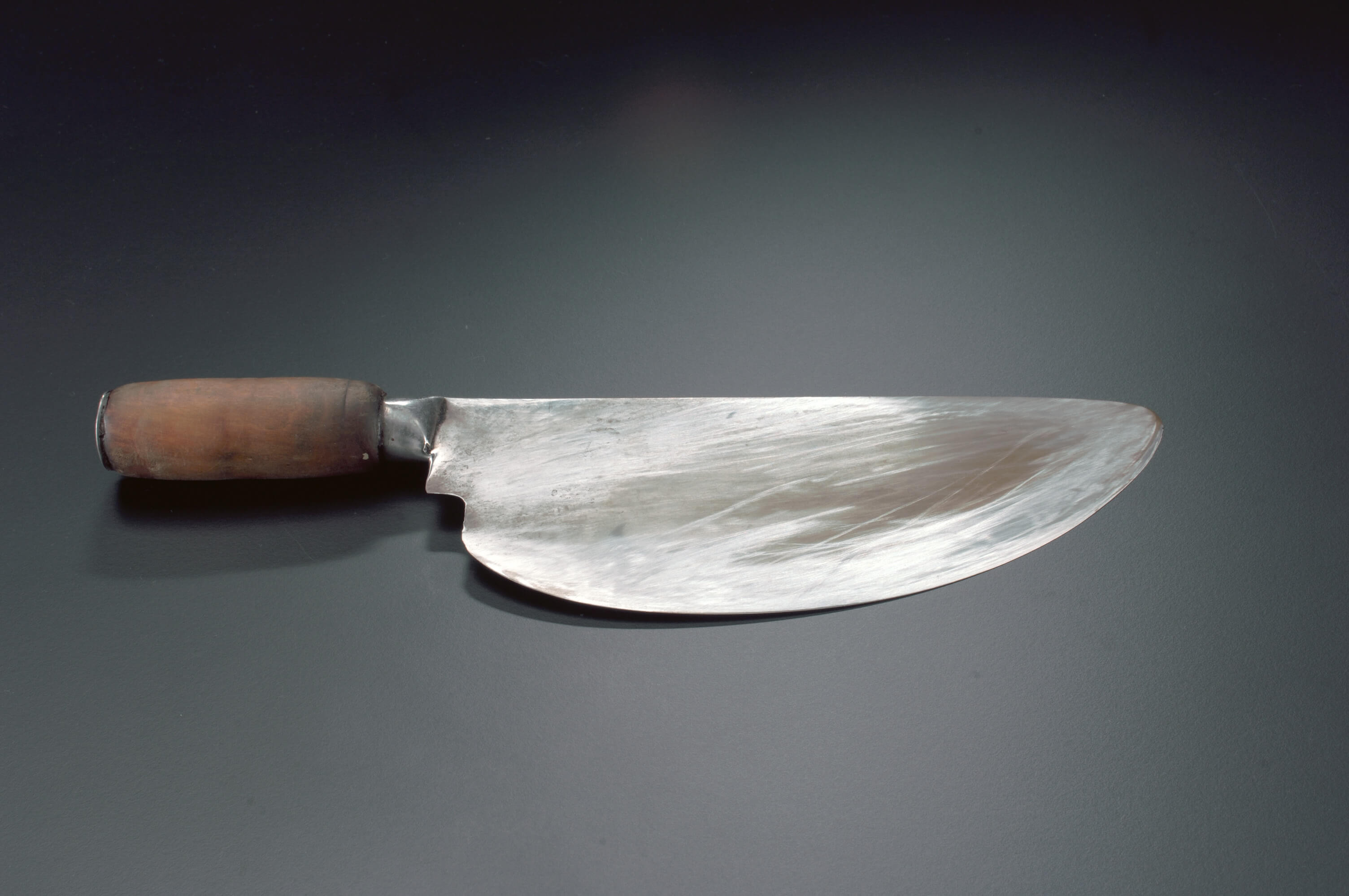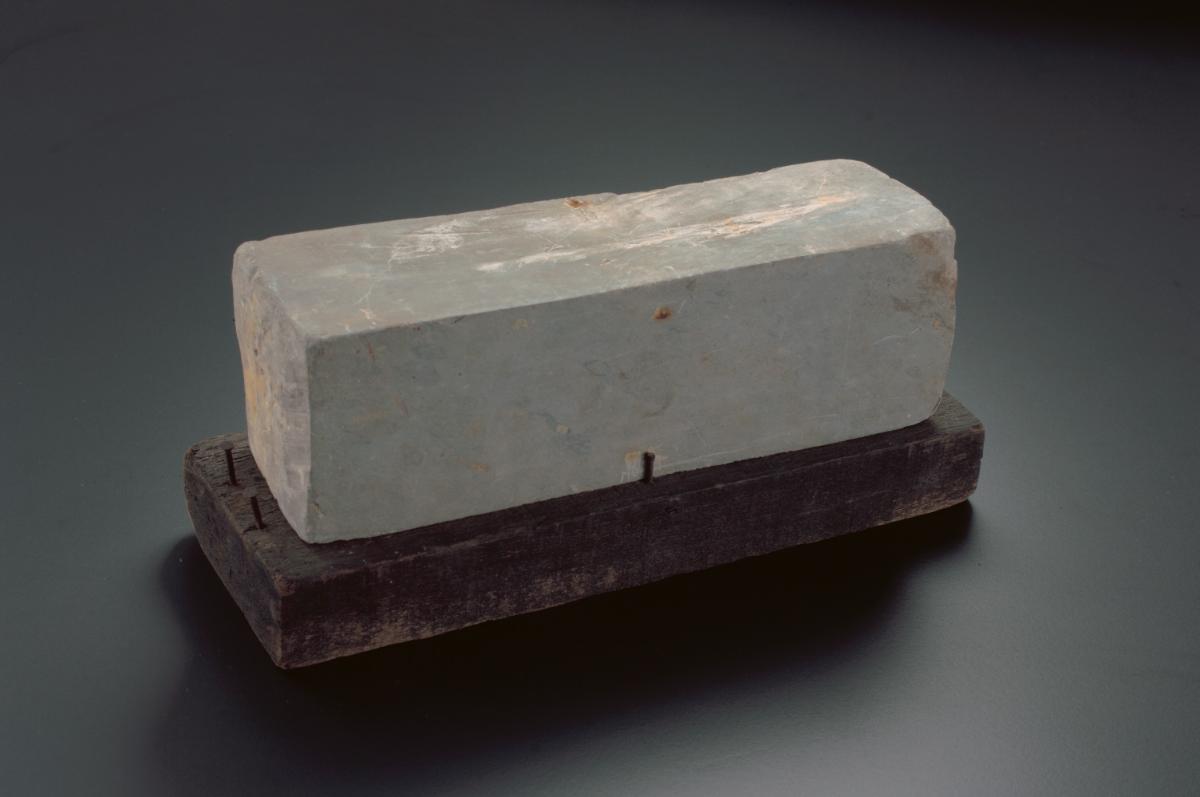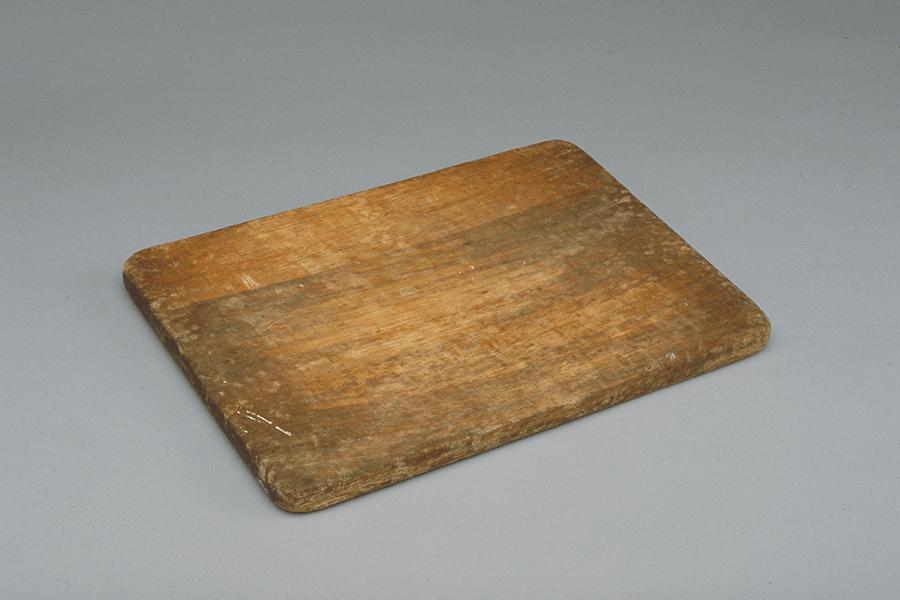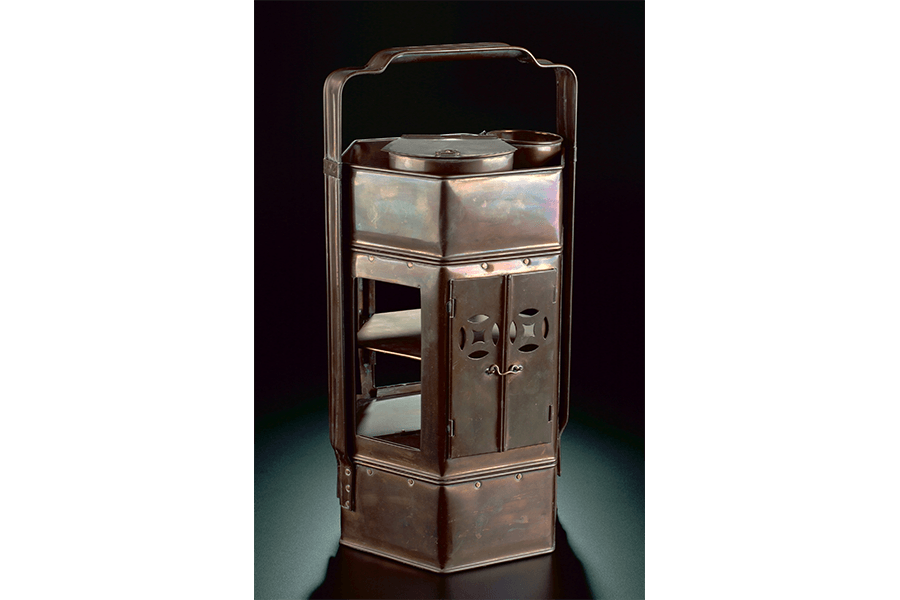 3D model: bird's nest drink carrier
Have fun checking out the carrier and container for bird's nest drink!
3D model: kueh bahulu mould
Have fun checking out the kueh bahulu mould!
Time to Eat
Back in the day, when hawkers lined five-foot ways (covered walkways) and peddlers roamed the streets, customers sat on stools and low tables along the roadside to have their meals. These pushcarts or low tables were equipped with eating utensils such as chopsticks and bowls, so customers would eat in front of—or near—the hawkers. In some cases, they even propped themselves onto a high stool and used the cart itself as a tabletop. Peddlers and street hawkers had to co-exist with shophouse owners, and this continued even with the introduction of more organised, designated areas for street hawking.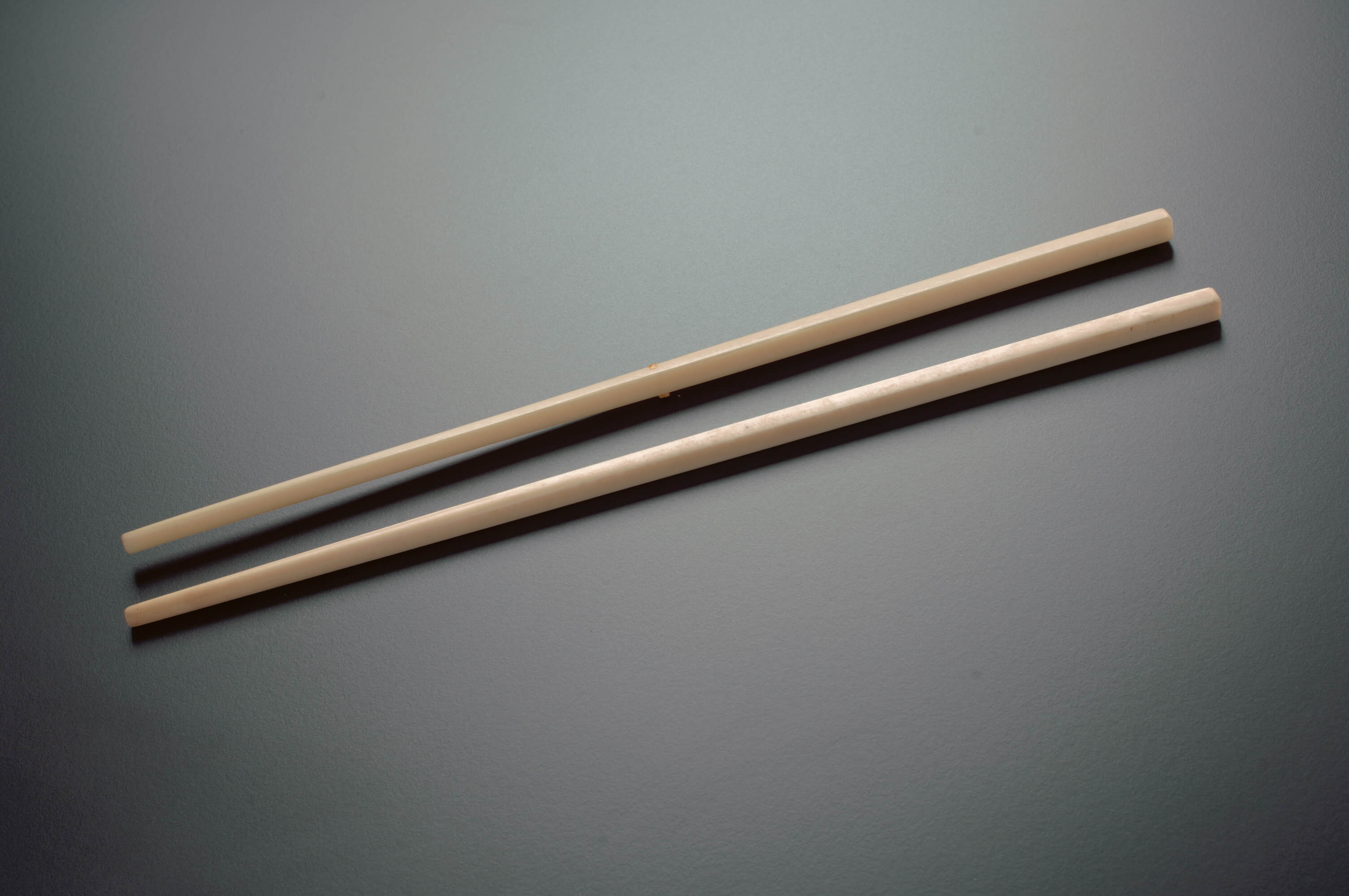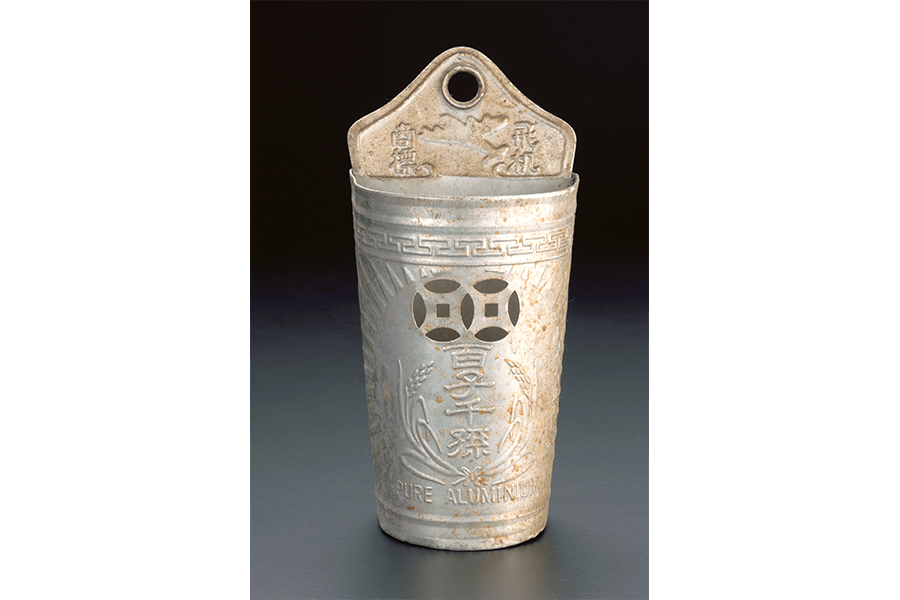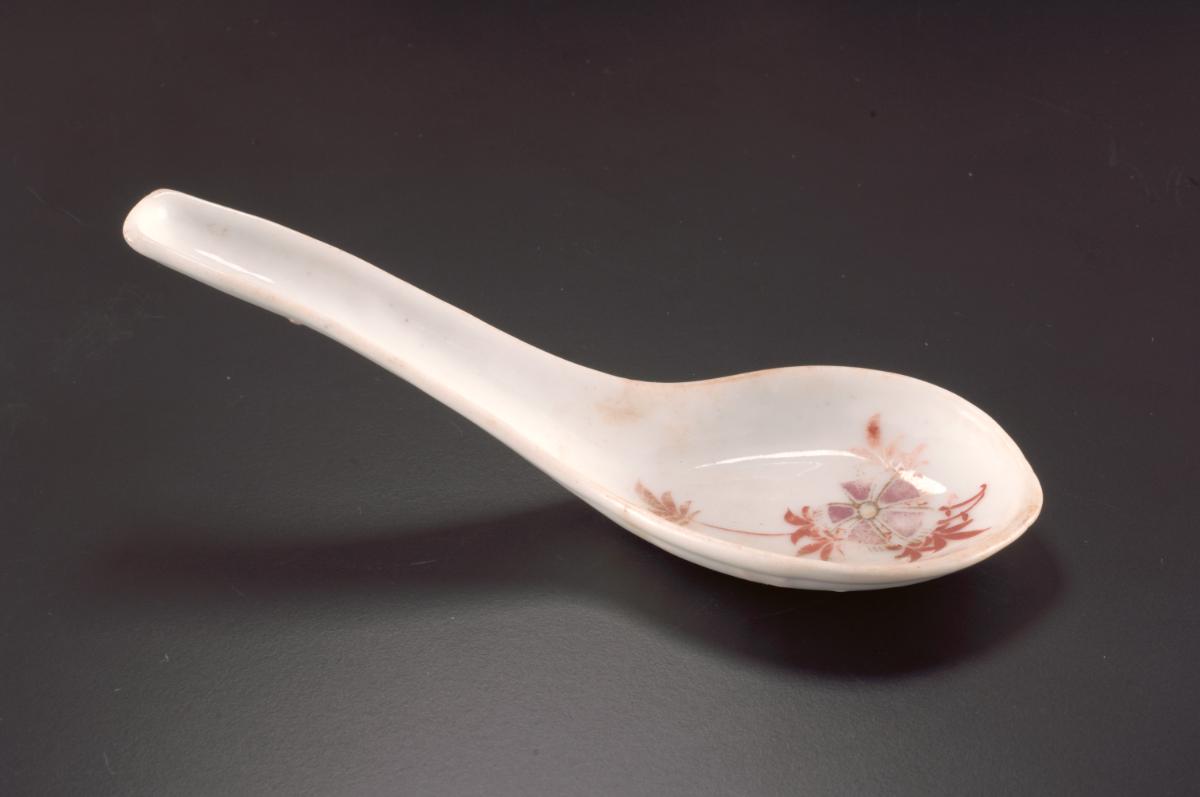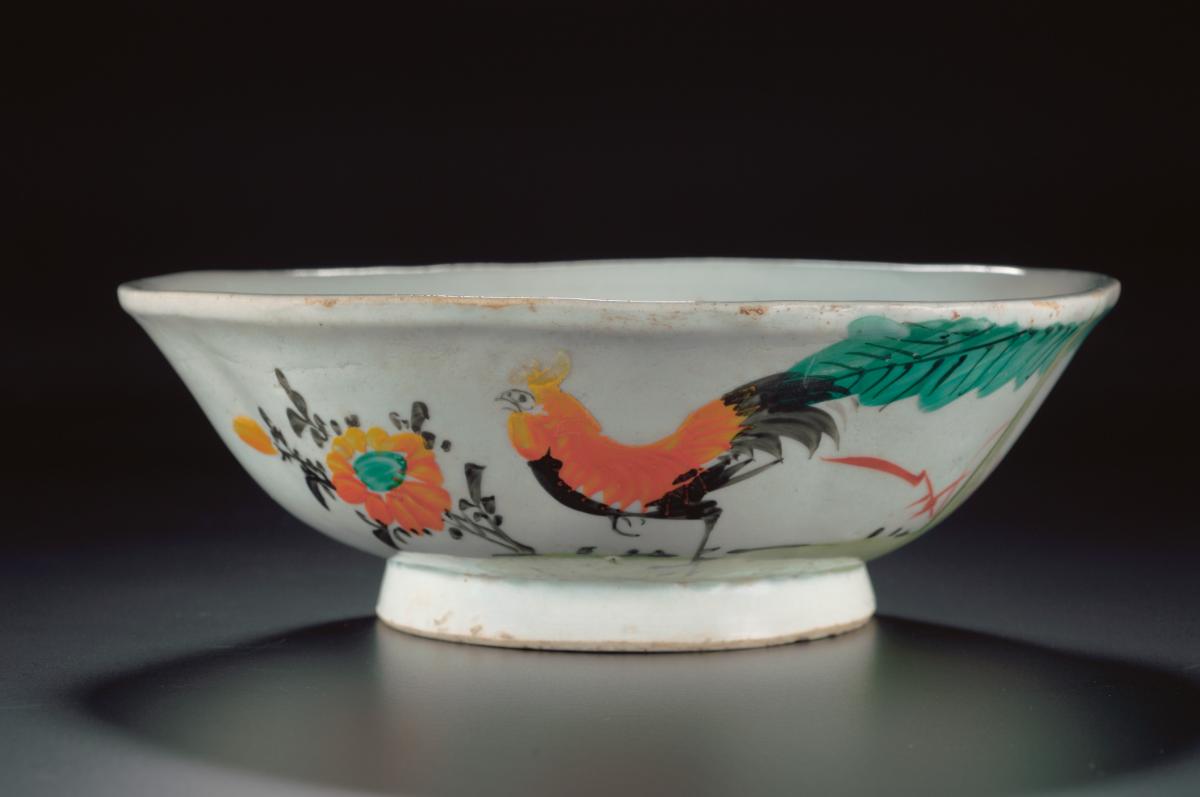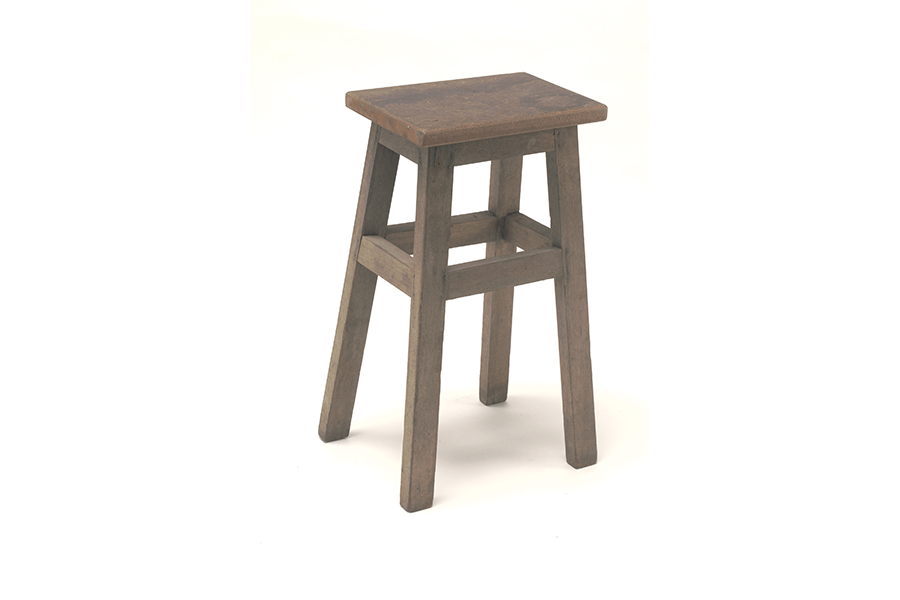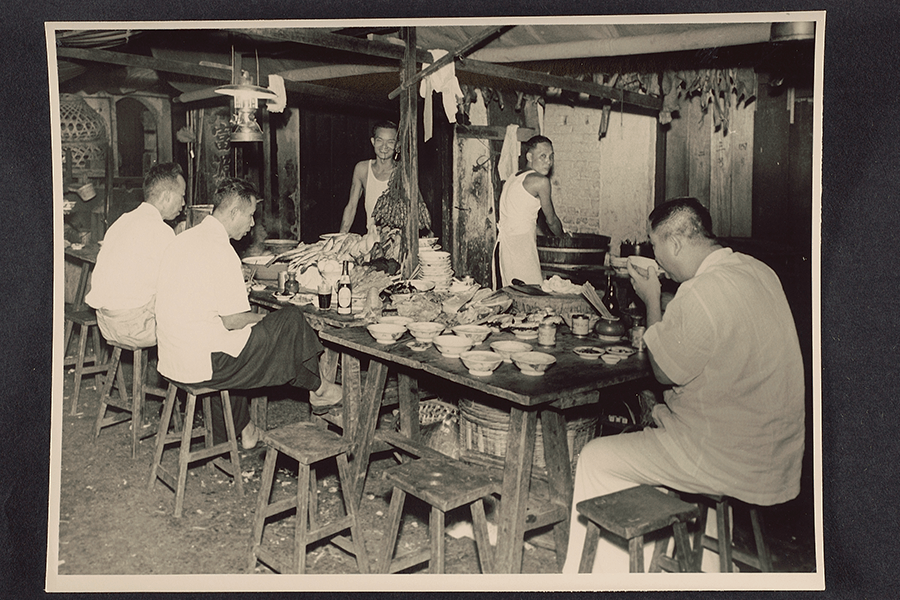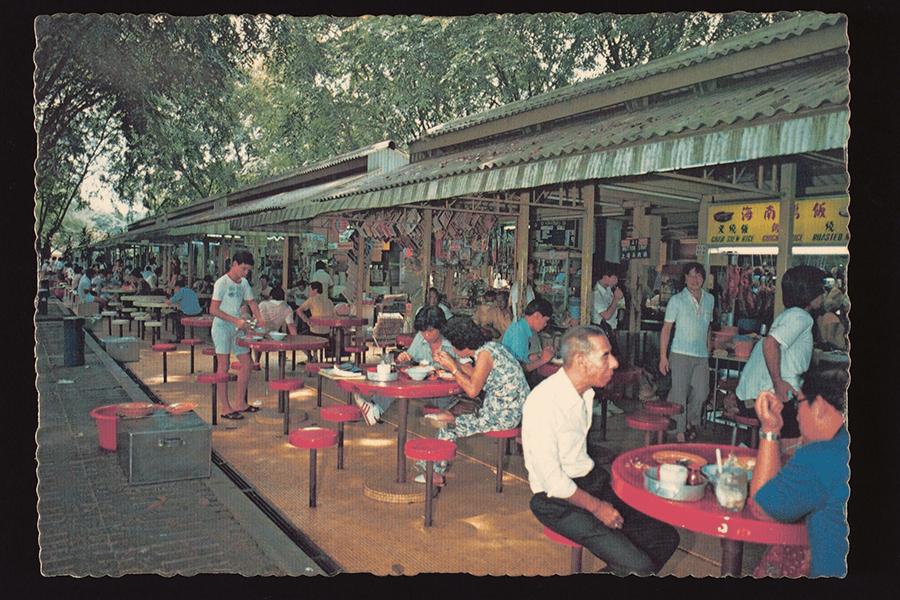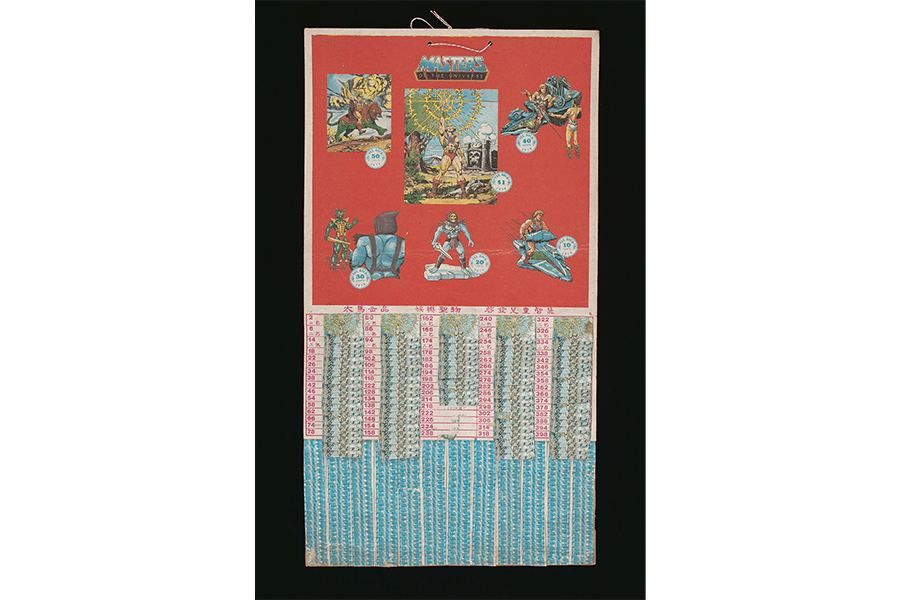 Have a Sip
How did our drinking utensils and environments evolve? Whether it was the shift from using manual coffee grinders to automated grinding machines, or how we used to have tea at makeshift stalls but now gather at a kopitiam (coffee shop), the ways in which our drinking culture and material have changed tells a rich story of consumer habits and tastes.
With technological advancements, beverage manufacturers also began to embrace innovative packaging. While consumers were used to drinking out of traditional porcelain cups and glass bottles, portable canned drinks, and later, Tetra Paks, brought greater convenience to them and hawkers alike.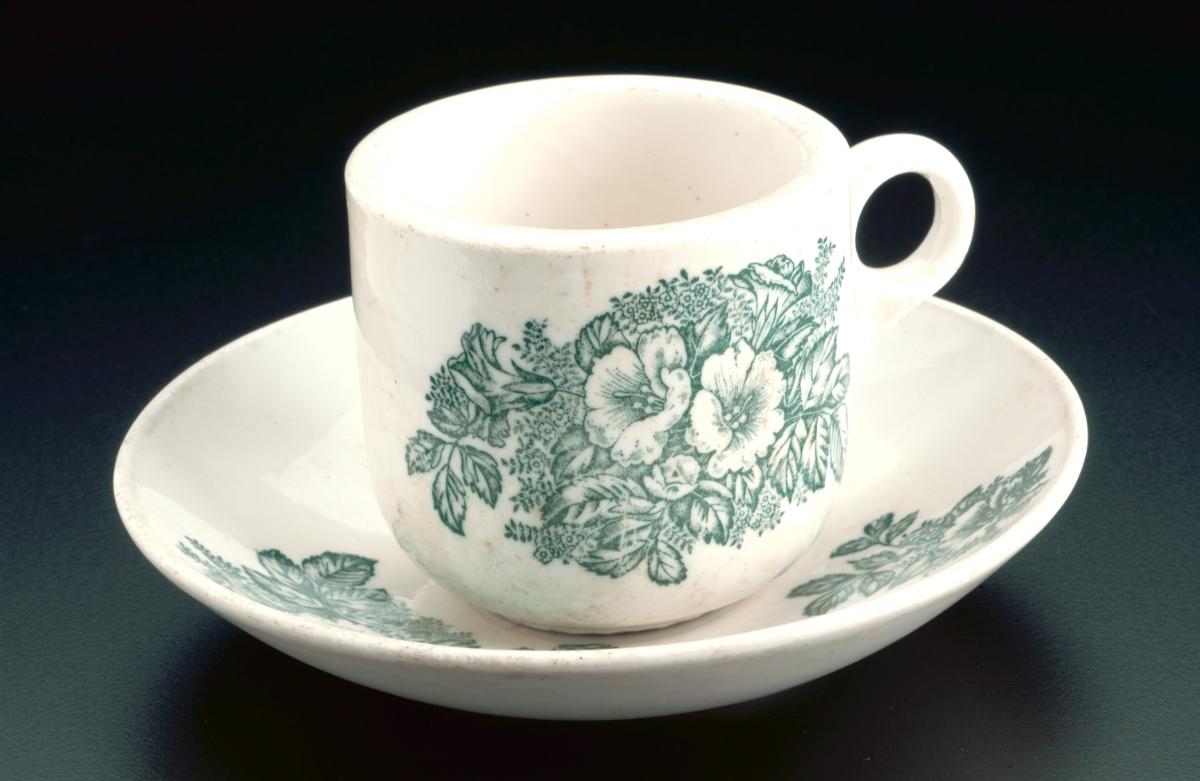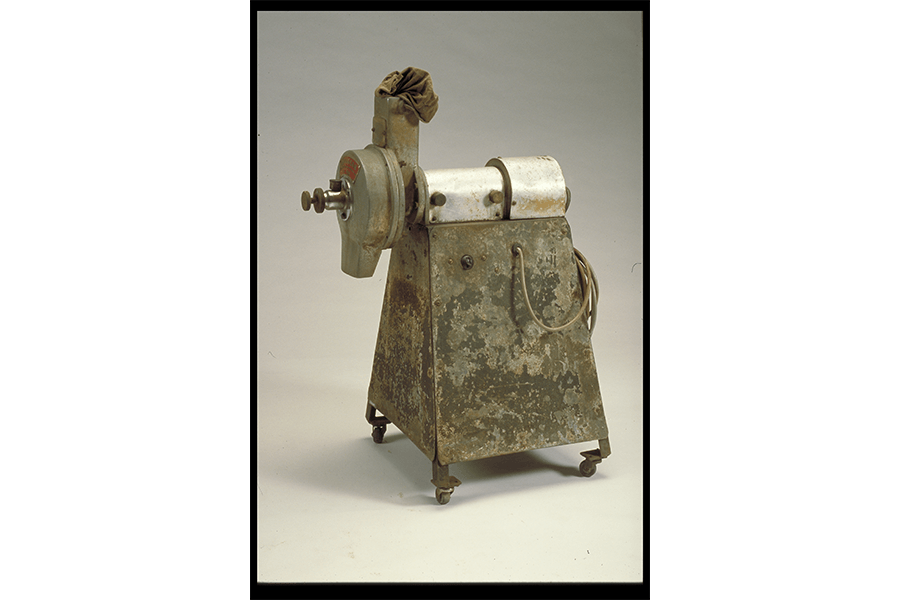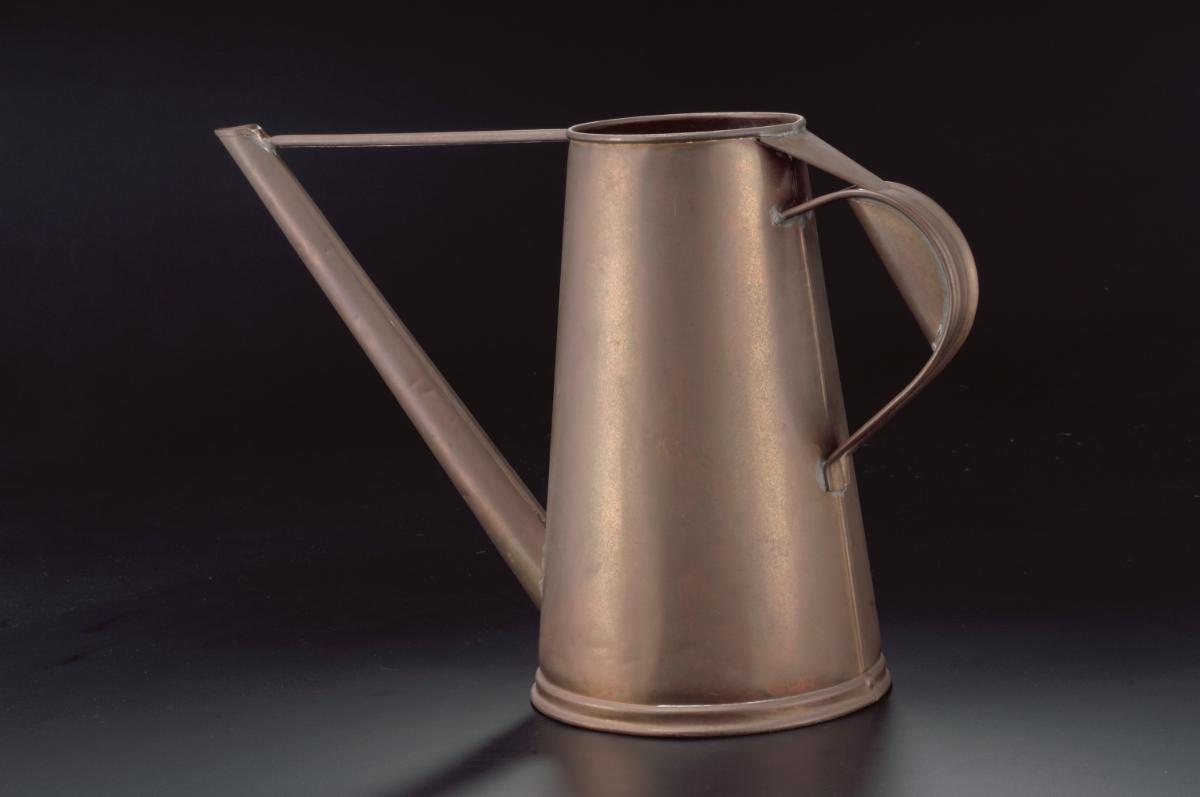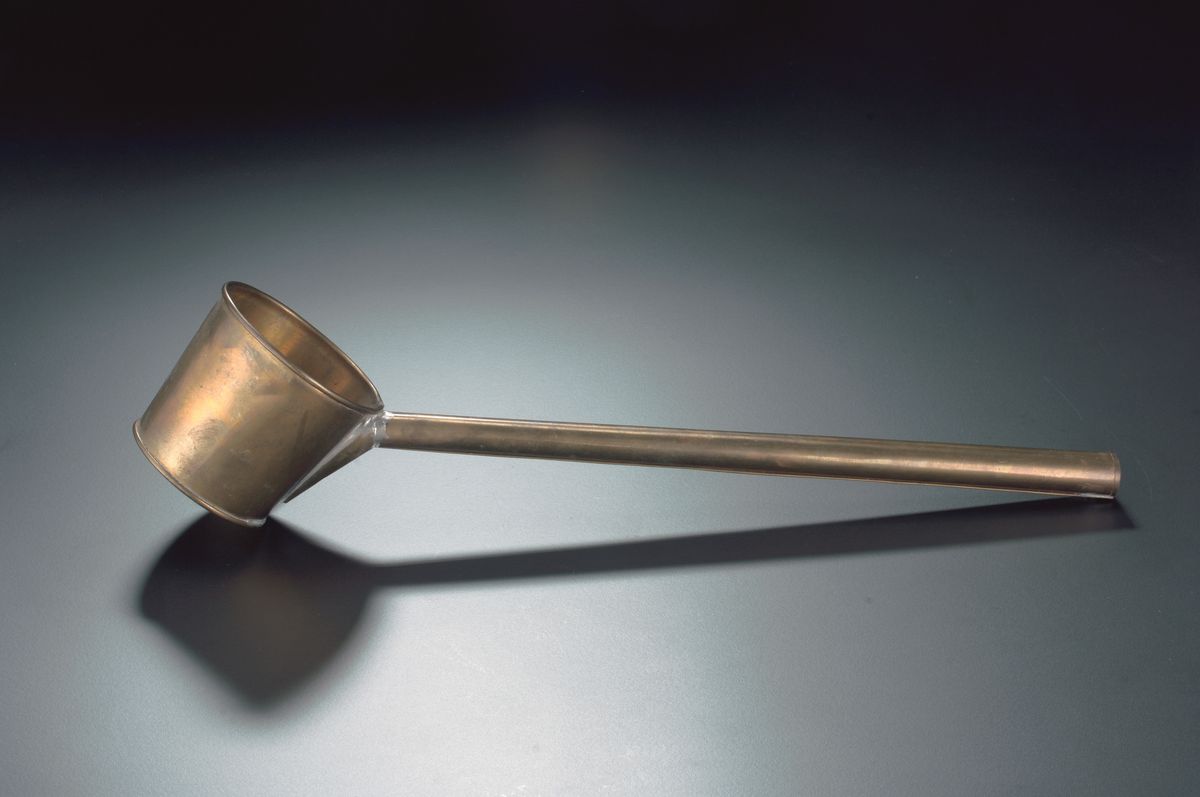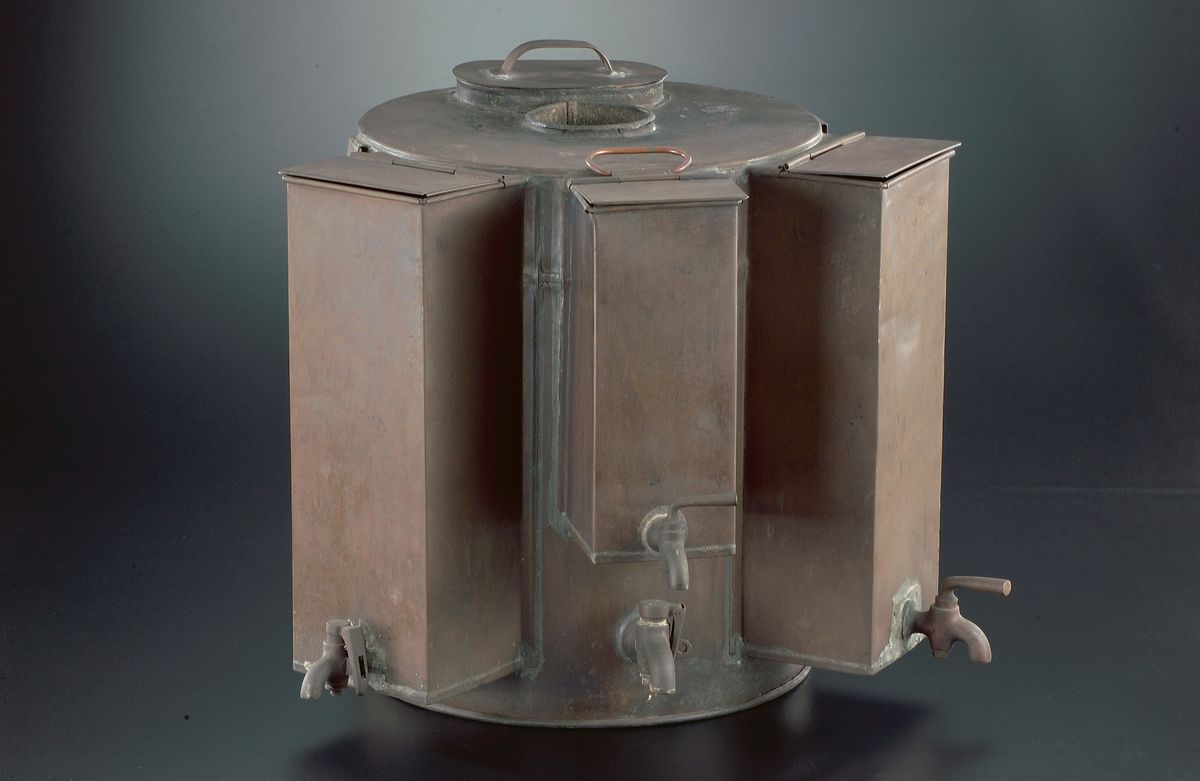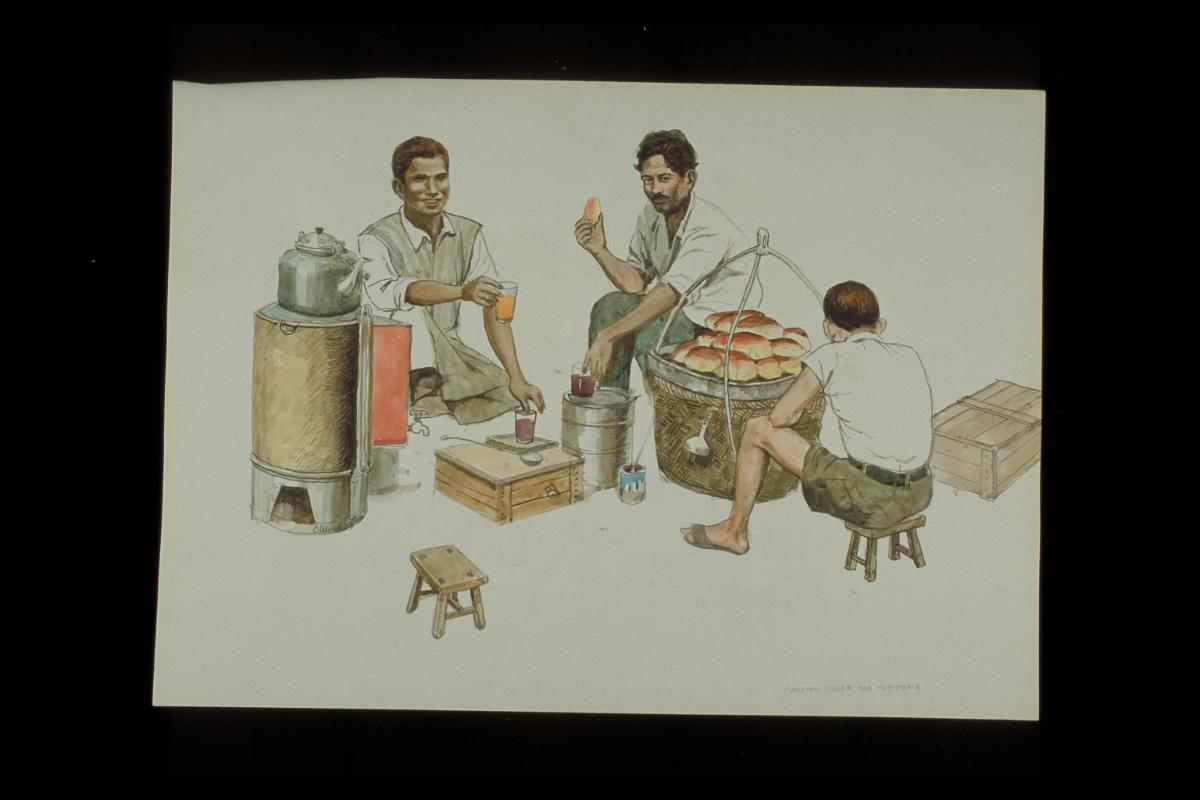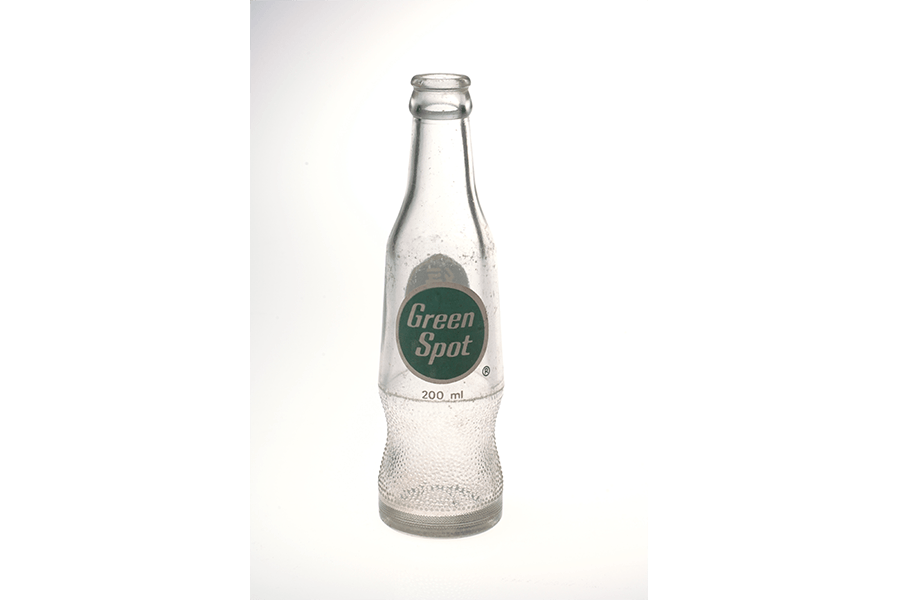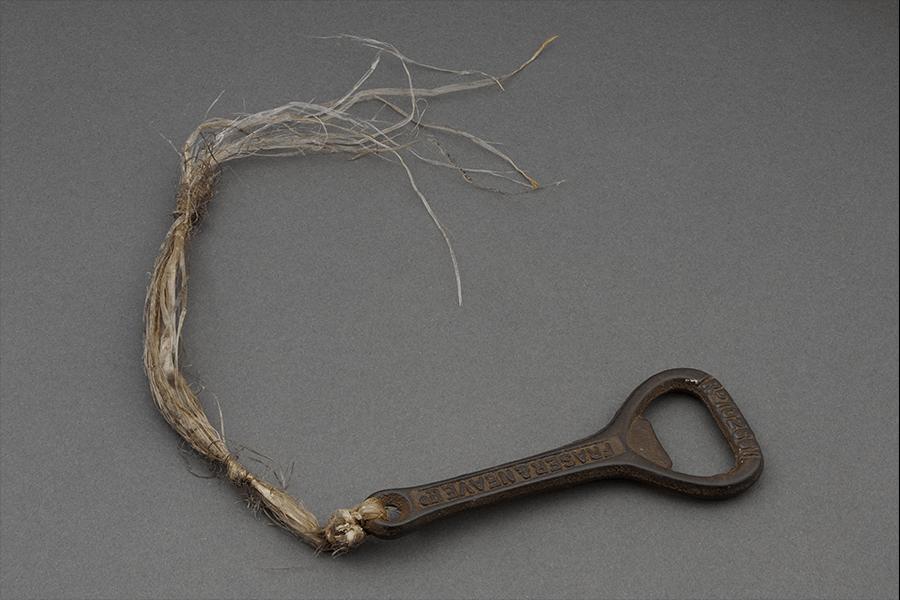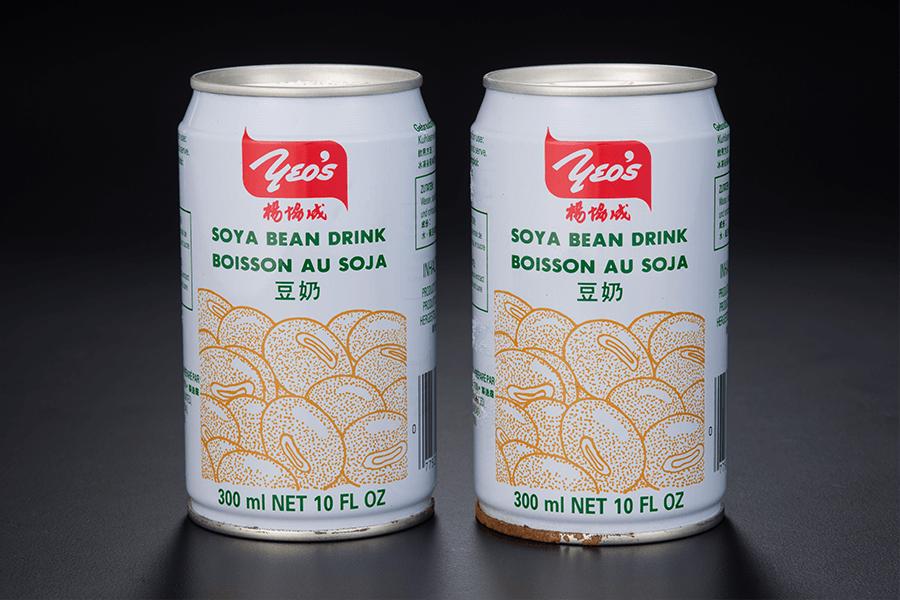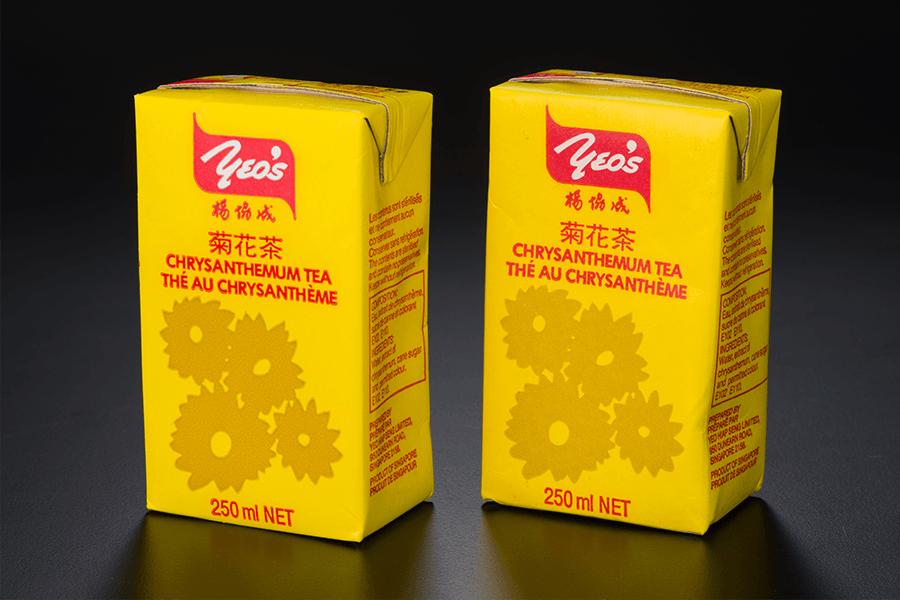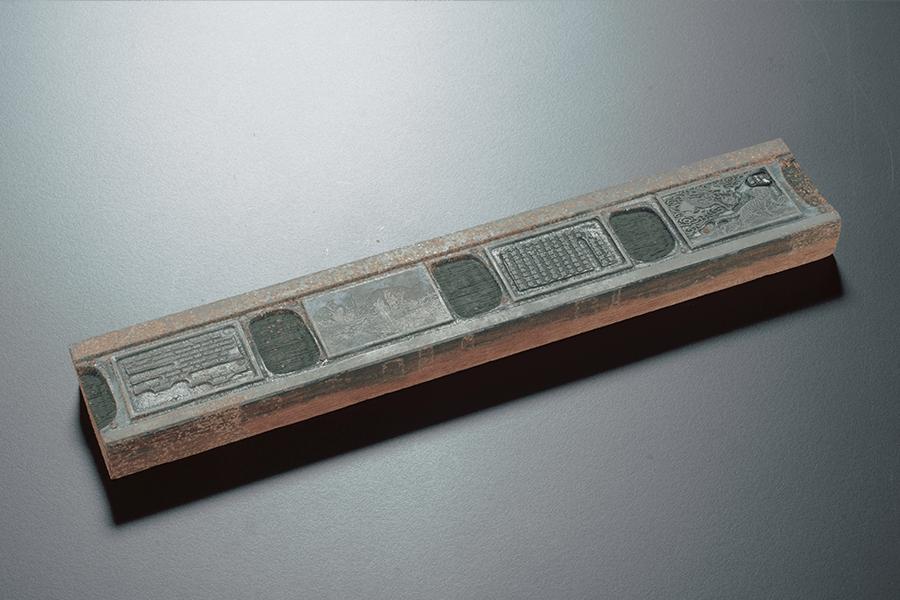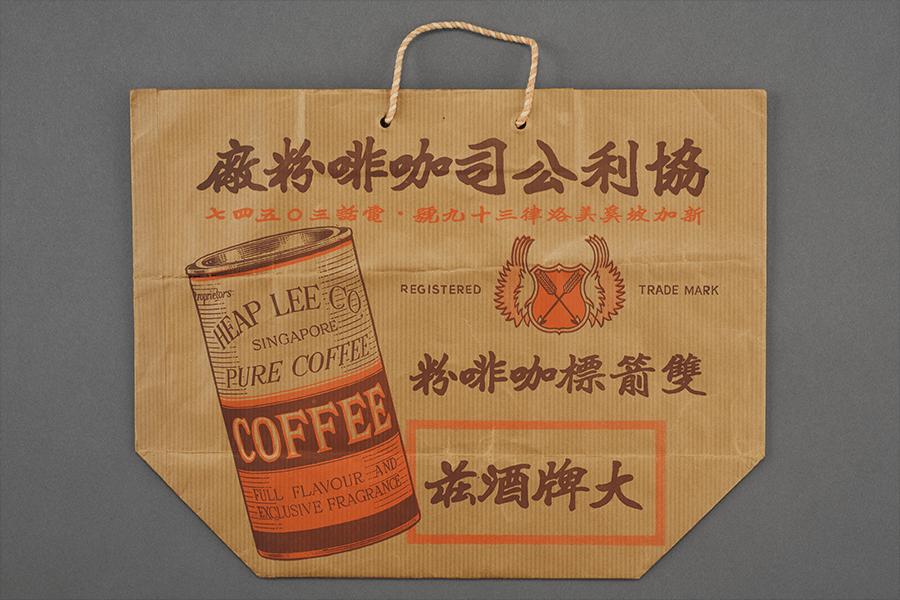 Brewing Nostalgia: Kopitiams
Coffee is best enjoyed leisurely, and the open space as well as loosely arranged furniture in Singapore's traditional kopitiams (coffee shops) create an informal setting and ambience of leisure conducive for this. With a constant supply of hot and affordable beverages, kopitiams encouraged socialisation and casual conversation within the community.
The kopitiam furniture featured here have become iconic. As examples of local design, they also show the influences of late 19th and early 20th century international forms and techniques in furniture making.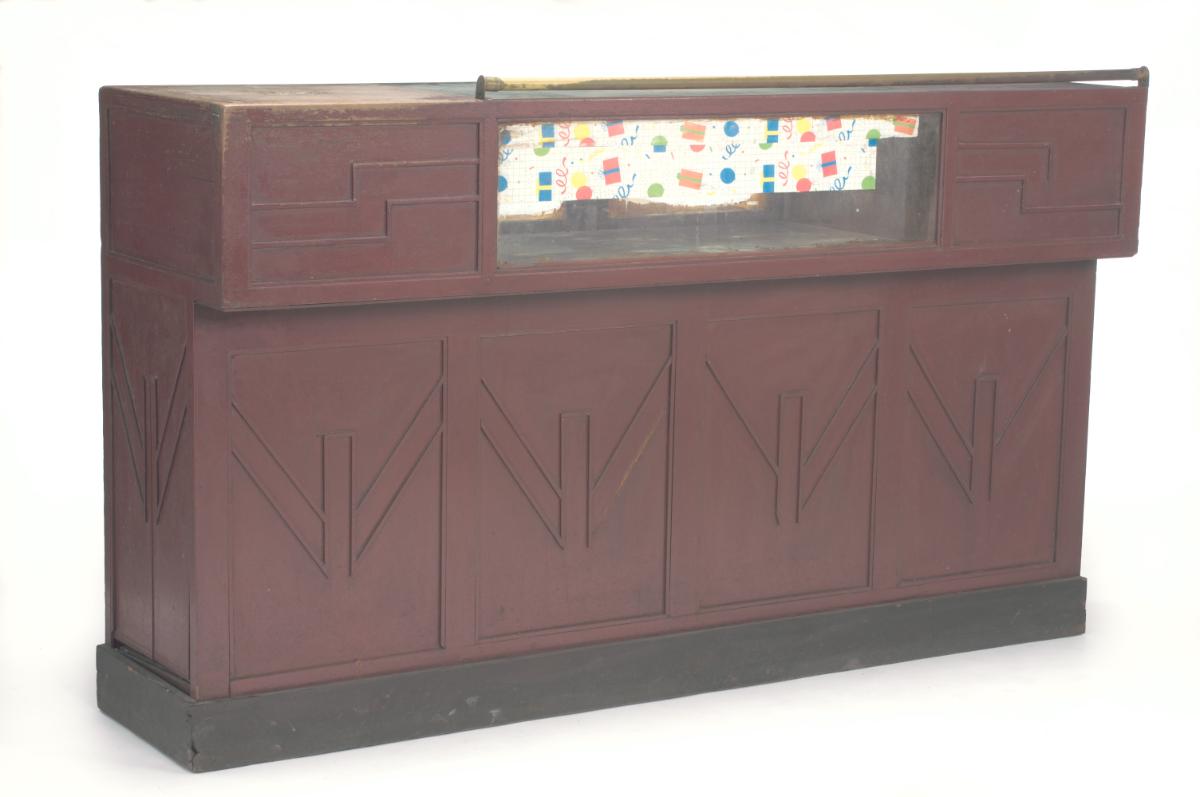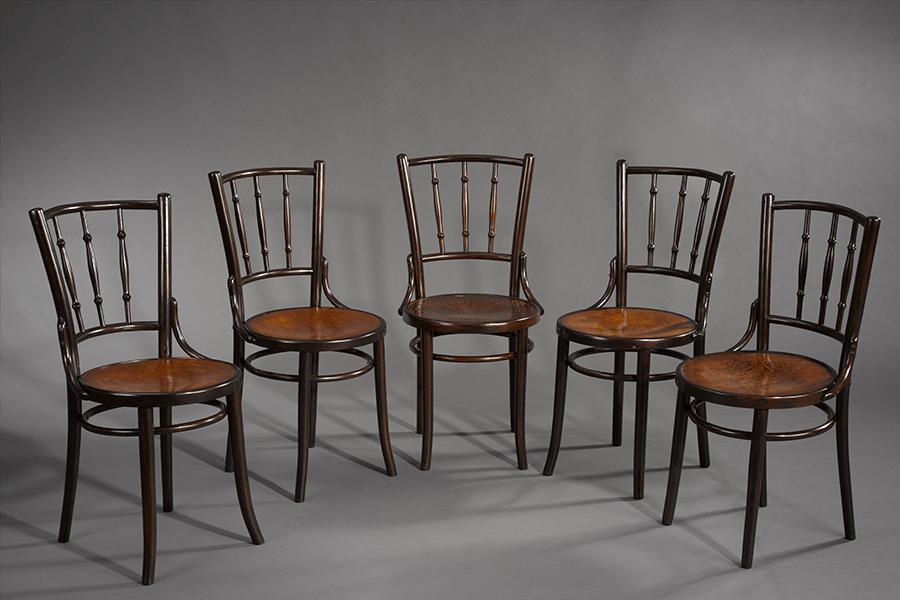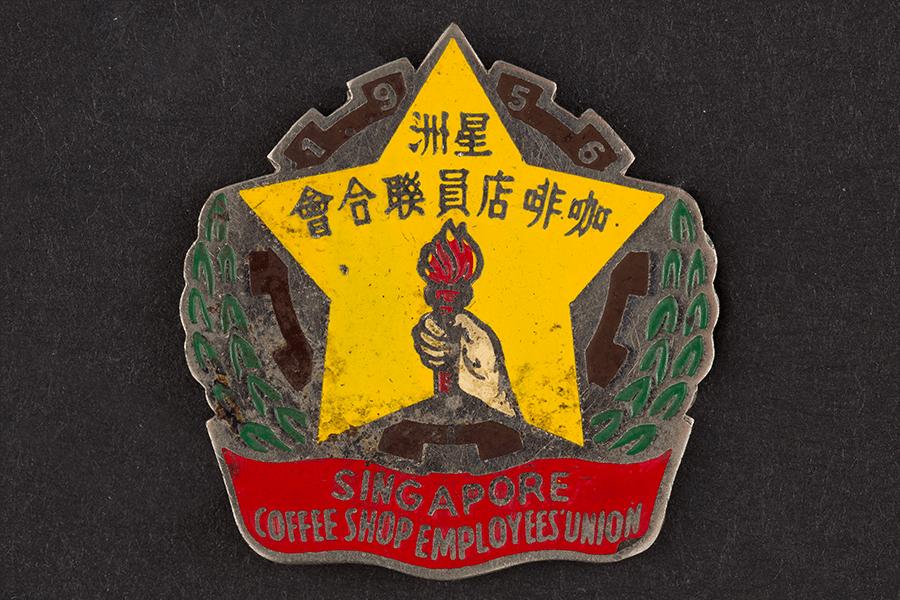 Acknowledgements
Authors:
Sheryl Lee, Assistant Manager (Cataloguing), Heritage Conservation Centre
Vidya Murthy, Curator, National Museum of Singapore
---
Content contribution:
Ho Swee Ann, Senior Manager (Cataloguing), Heritage Conservation Centre
Afiqah Zainal, Assistant Manager (Cataloguing), Heritage Conservation Centre
Tejala Rao, Temporary Research Assistant, Heritage Conservation Centre
Chang En En, Temporary Research Assistant, Heritage Conservation Centre
Dave Lee, Photographer, Heritage Conservation Centre
---
Advice and assistance:
Daniel Tham, Senior Curator, National Museum of Singapore
Tan Pei Qi, Assistant Director (Knowledge & Information Management), Heritage Conservation Centre
Prithivi Raj, Manager (Collections Management), Heritage Conservation Centre
Karen Yap, Assistant Manager (Collections Management), Heritage Conservation Centre
Leon Sim, Assistant Conservator (Objects), Heritage Conservation Centre