Sejarah Melayu, Abdullah bin Abdul Kadir, Singapore, c. 1840
The Rare Materials Collection, collection of National Library, Singapore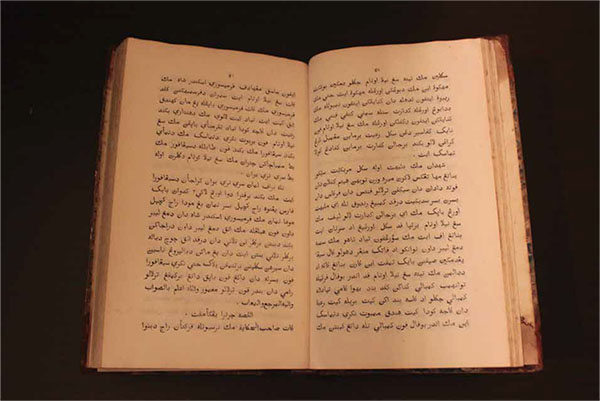 Edited by scholar, Munsyi Abdulllah (Abdullah Abdul Kadir) and printed in Singapore in the 19th century (c.1840), Sejarah Melayu is the first printed Jawi (Malay in modified Arabic script) version of a 17th century court text, Sulalat al-Salatin (Genealogy of Kings). The Sulalat al-Salatin has been rated as a paragon of 'good Malay' with its narrative style, vivid and realistic descriptions, liveliness and literary embellishments.
In the preface, Abdullah shared that he wanted to make the text accessible especially to students and 'spread the knowledge of Malay language'. The Trustees of the Singapore Institution (present-day Raffles Institution), endorsed the printing of the book. Abdullah's text is referred to as the 'short version' amongst scholars as it spans 34 chapters tracing the divine origins of Sang Nila Utama, the rise and fall of the Melaka sultanate, and concluding with the death of Tun Ali Hati, the Bendahara of the 4th Melaka Sultanate. It tells of Malay kings who departed from Palembang to Bentan and Singapore before founding Melaka. The pages shown above describe the founding of Singapura by Sang Nila Utama.
---
This is an extract from "The Singapore Story through 60 objects" written by Kennie Ting, Director, Asian Civilisations Museum and Peranakan Museum & Group Director of Museums, National Heritage Board. This article was first published in Cultural Connections Volume IV 2019 by Culture Academy Singapore.