According to legend, Radin Mas Ayu was a Javanese princess who grew up in a village in Telok Blangah. How did the beauty with royal lineage end up on our shores?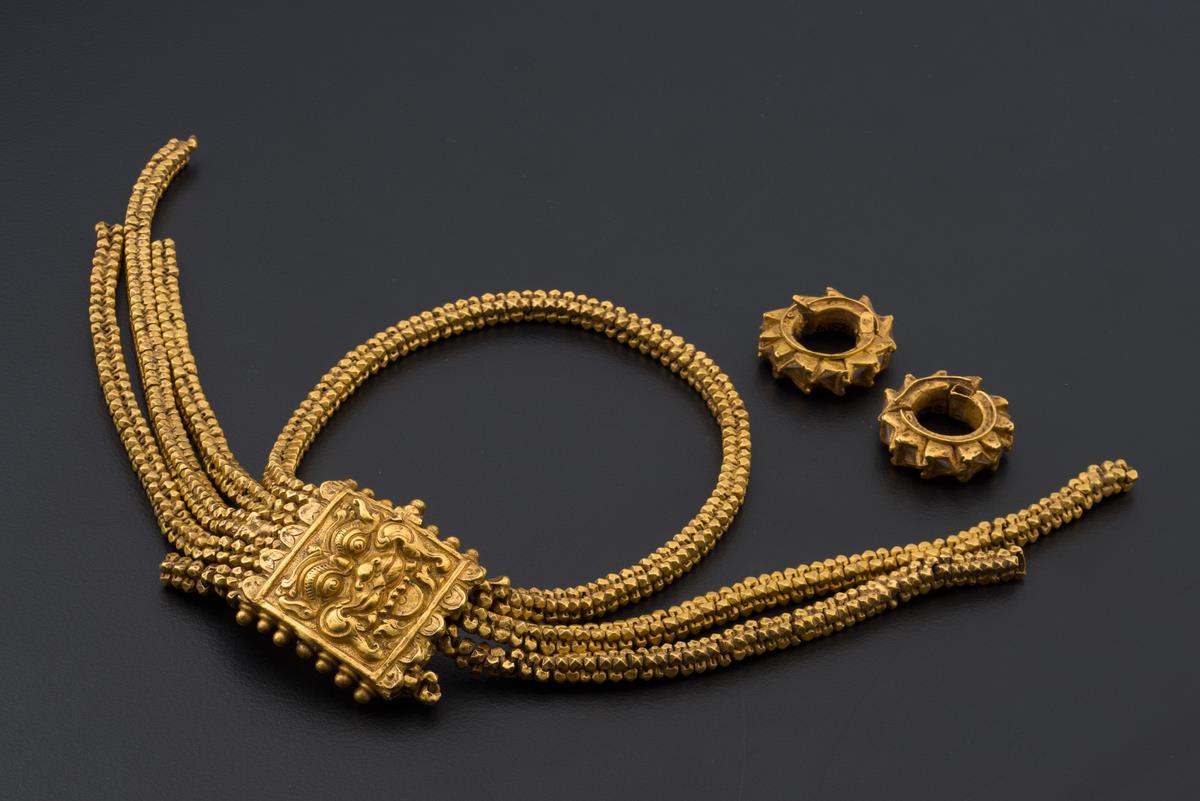 Javanese-style gold jewellery discovered at Fort Canning Hill in 1928 serves as a reminder that 14th century Singapore was under the political and cultural ambit of the Majapahit empire. (Collection of the National Museum of Singapore)
Forbidden love
Radin Mas Ayu was the daughter of warrior prince Pangeran Adipati Agung from the kingdom of Java. Pangeran had gone against the norms of his time by marrying a commoner — a dancer he had seen perform at the palace.
Pangeran's brother, the king, plotted to have the dancer killed. He lured Pangeran away to handle an imminent threat to the kingdom and then sent men to set the family's home on fire. Radin Mas was rescued by a loyal servant but lost her mother to the unforgiving flames.
Pangeran was devastated to find his home ravaged by flames. Severing ties with his brother and the palace, Pangeran turned his back on the kingdom.
Restarting life in Singapore
Leaving his life as a prince behind, Pangeran brought his daughter and faithful servant to Singapore where they started anew in a village in Telok Blangah.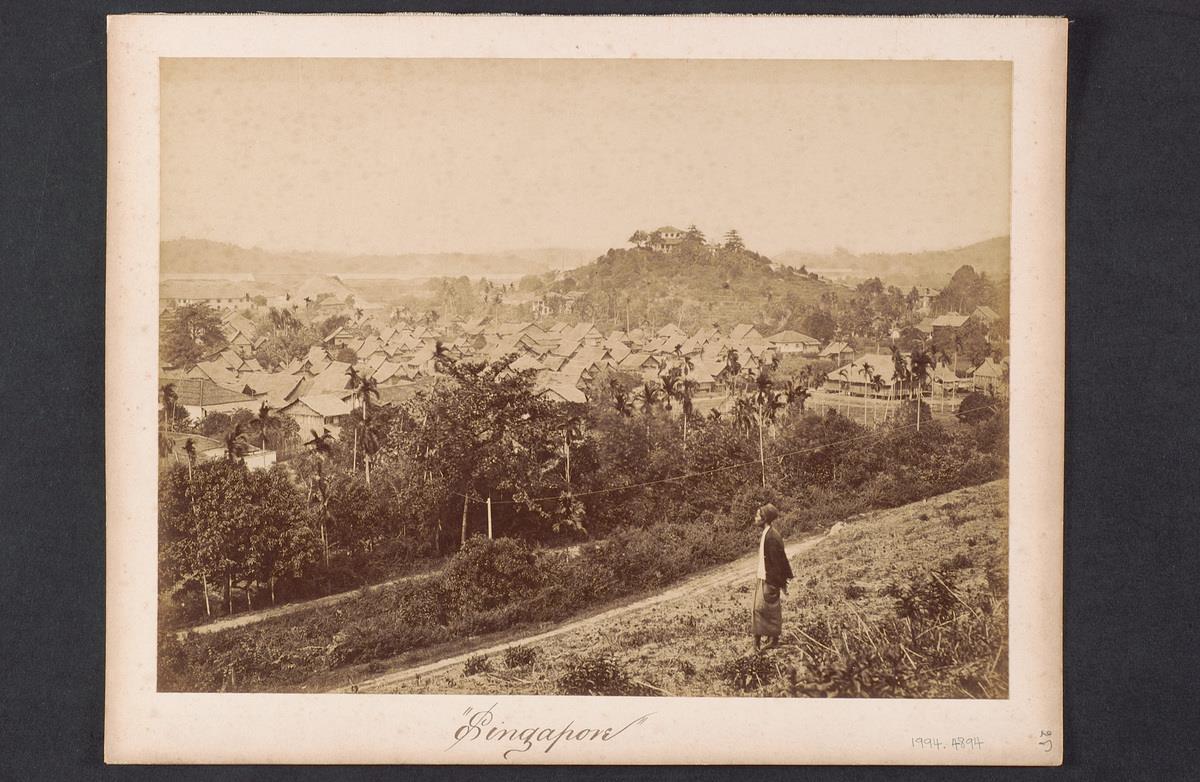 A photograph of Telok Blangah Village taken before 1876. (Collection of the National Museum of Singapore.)
Pangeran, using his warrior skills, helped the village fend off pirate attacks. His bravery caught the attention of the Sultan of Singapore who invited him to visit his palace.
At the palace, an envoy from Java recognised Pangeran and let slip his royal lineage. Upon hearing this, the Sultan of Singapore made arrangements for his daughter to marry Pangeran. The pair subsequently had a child whom they named Tengku Chik.
Family dynamics were far from perfect. Pangeran's second wife was jealous of Radin Mas' beauty and close bond with Pangeran. On one occasion, Radin Mas was accused of deliberately injuring Tengku Chik after she dropped a plate by accident. Pangeran incurred his wife's wrath when he took his daughter's side.
The Marriage Plot
Radin Mas' stepmother wanted her out of the house and the best way to do so was to have her married out. To this end, she hatched a plot with her nephew Tengku Bagus whom she knew to be in love with Radin Mas.
Setting the plan in motion, Tengku Bagus intoxicated Pangeran and held him hostage in a deep well. With the threat on her father's life, Radin Mas had little choice but to marry Tengku Bagus.
A Wedding and a Funeral
During the solemnisation, Radin Mas lied to the officiant when asked about her father and if she had his permission to marry. She told him that Pangeran had died while visiting Java. Probably kept out of the loop, Tengku Chik blurted out that he had seen Pangeran in an unused well.
Pangeran was subsequently rescued. In a last ditch effort, Tengku Bagus attacked Pangeran by lunging at him with his keris (an asymmetrical double-edged dagger). In a horrible twist of fate, Radin Mas, who had sprung forward to shield her father, lost her life. Tengku Bagus' keris had plunged into her heart, killing her instantly.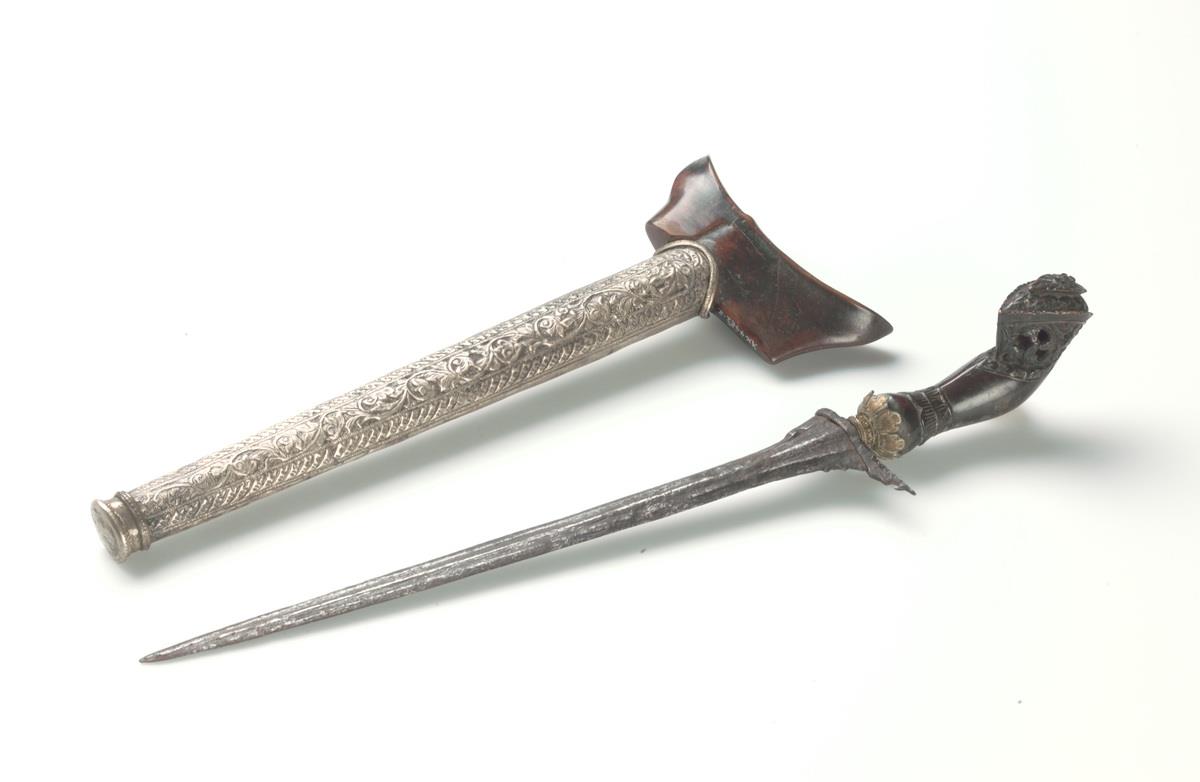 A keris from the late 19th century. (Collection of the Asian Civilisations Museum)
Radin Mas' stepmother, the mastermind, was struck to death by lightning as she attempted to flee from the commotion.
Remembering Radin Mas
The brave princess' legacy lives on in several ways. A primary school, community centre and housing estate bear her name.
The story of her heroics also continues to be shared by a dedicated volunteer caretaker who keeps watch over her memorial, the Keramat Radin Mas, which lies in a quiet spot on the slopes of Mount Faber.1 Visitors to her memorial are brought back to a time when Singapore was under the political and cultural ambit of the East Java-based empire of Majapahit — its pristine, sandy white beaches2 offering settlers respite and a chance at a new start.