While many Singaporeans will recognise its name, Thaipusam's roots, rituals and practitioners are still unfamiliar to many. This important festival is celebrated every year, primarily by Singapore's Tamil Hindu community, on the full-moon day of the Tamil month of Thai. For many believers, Thaipusam is a time of devotion, sacrifice and thanksgiving, dedicated to the Hindu god Murugan, who symbolises bravery, power and virtue.
The festival commemorates Lord Murugan's victory over evil forces with a vel, or spear, which is why spears are a significant part of the festival. One of the most recognisable elements of Thaipusam is the ceremonial procession of the kavadi-bearers – men who walk carrying large metal structures known as kavadi, which are fixed with spikes or hooks that pierce their bodies. Believers bear the kavadi, which translates to "sacrifice at every step", in order to fulfil vows made to Lord Murugan, or as an expression of thanks to the deity.
The Legend of Murugan and Idumban
The practice of carrying kavadi originates in a legend from the Puranas, a collection of sacred, ancient Sanskrit texts. According to legend, Idumban was instructed by his master, Saint Agasthya, to go to the Mount Kailai range and fetch two hills belonging to Lord Murugan. Idumban took the two hills, tied them together, and carried them on his shoulders. But on his way back, Idumban became lost.
Lord Murugan then appeared to Idumban in the form of a king and led him to a place called Thiruvavinankudi (or Palani). There, he asked Idumban to rest before continuing on his journey.
Once rested, Idumban tried to lift his load again, but found that he could not. Then a child in a loincloth appeared on top of one of the hills and claimed ownership over them. Angered, Idumban attacked the child, but was defeated. Idumban then realised that the child was none other than Lord Murugan himself.
Idumban pleaded for Lord Murugan's forgiveness. He also begged the deity to grant him a blessing – that whoever worships Lord Murugan carrying an object resembling two hills suspended from a pole would be given their heart's desire. Lord Murugan granted Idumban this wish and also added that those who carried sandalwood, milk and flowers in a kavadi to his shrine would also be blessed. To this day, those who wish to be blessed by Lord Murugan continue the practice of carrying kavadi.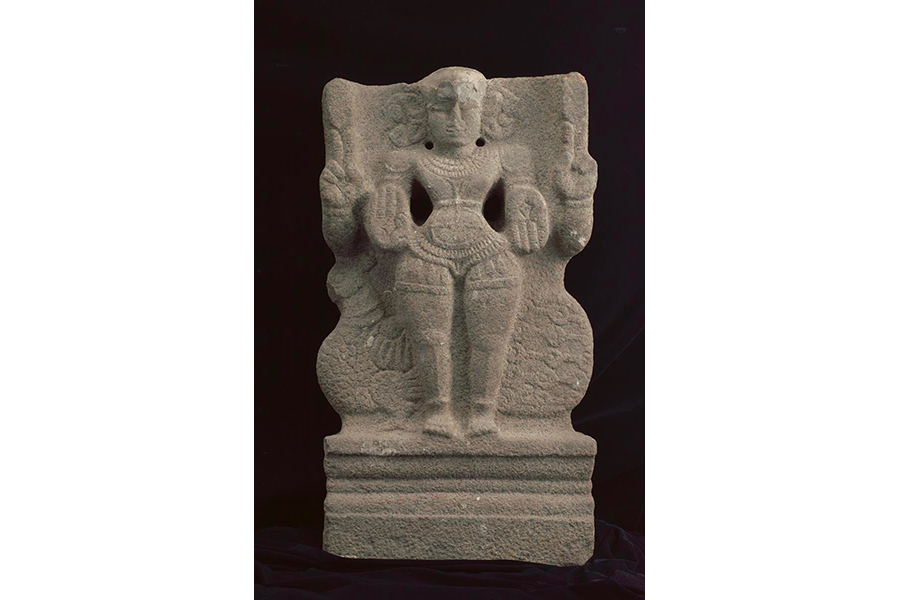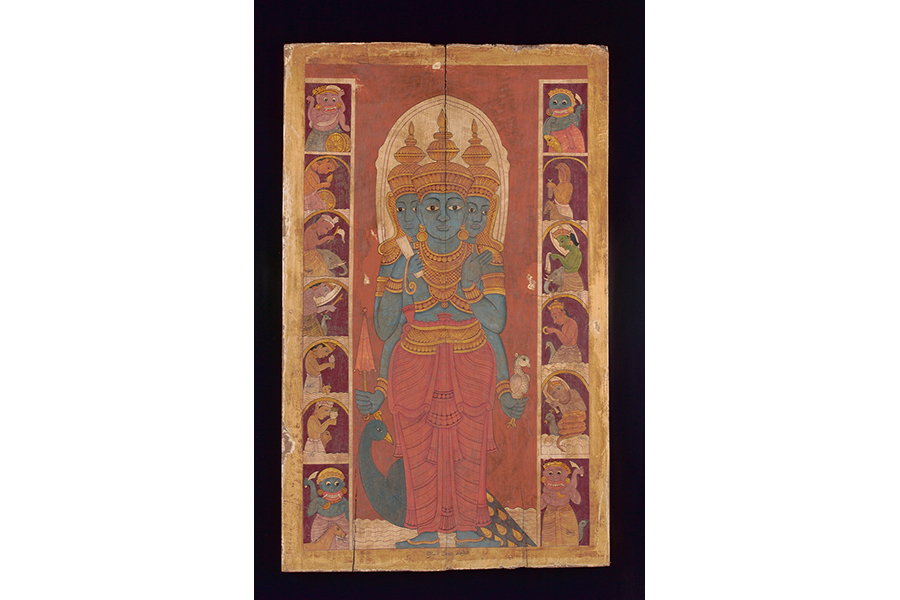 Thaipusam in Singapore
While Thaipusam is celebrated by Hindus all over the world, the festival is particularly significant for the Tamil communities of Singapore and Malaysia. In Singapore, Thaipusam has been a major religious festival for over a hundred years, and preparations for the entire festival start months before the actual procession. Kavadi-bearers also take special care to condition their minds and bodies beforehand so that they may safely perform their rites of devotion, while other devotees prepare themselves spiritually with prayers, fasting, and acts of penance.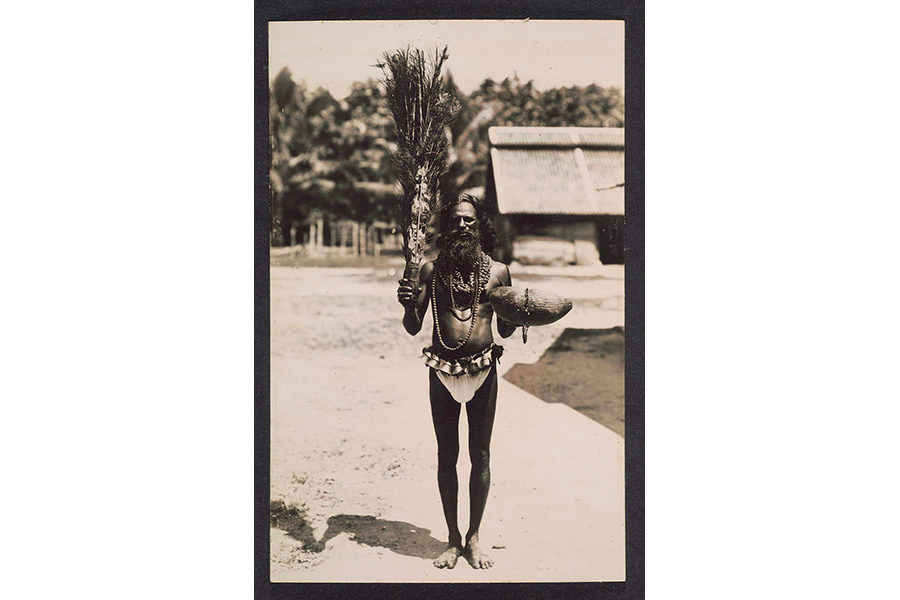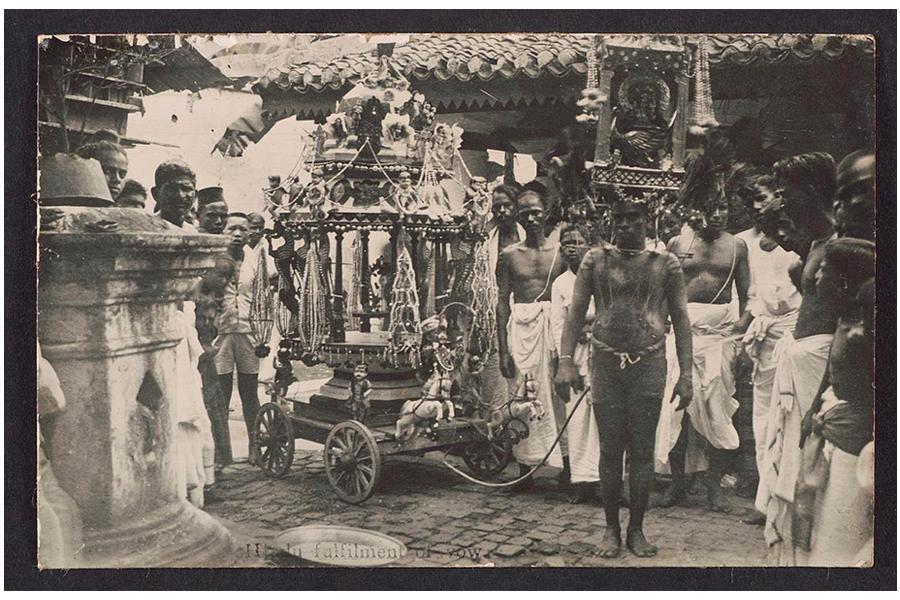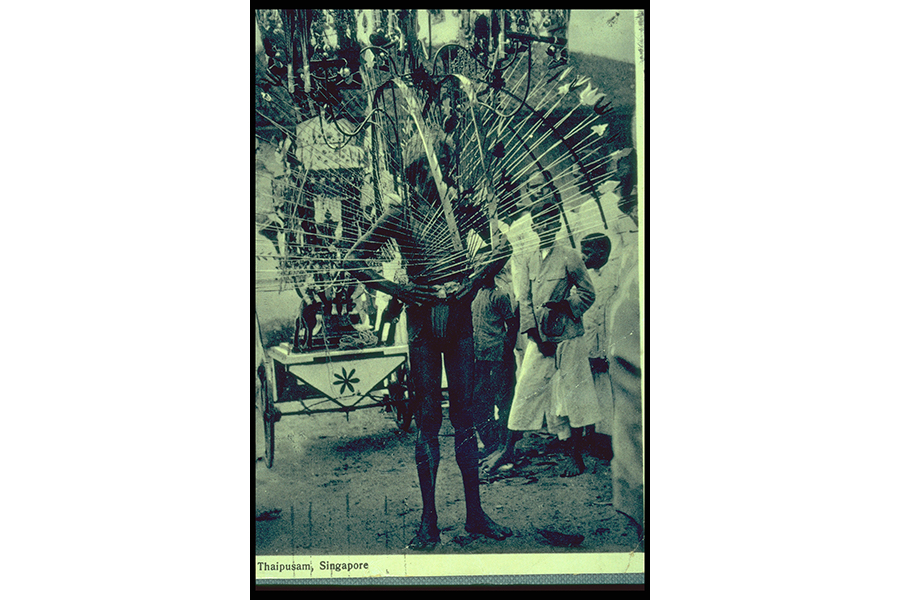 Tracing the Devotees Path
On Thaipusam, kavadi-bearers and their supporters walk the traditional route, which starts at the Sri Srinivasa Perumal Temple on Serangoon Road, and ends at the Sri Thendayuthapani Temple on Tank Road. Barefoot, kavadi-bearers walk this path that is more than a hundred years old, while other worshippers carry offerings such as paalkudams or milk pots, fruit and flowers. Along the way, devotees may pause in front of the Sri Veeramakaliamman Temple, where they pray for the goddess Kaliamman's blessings.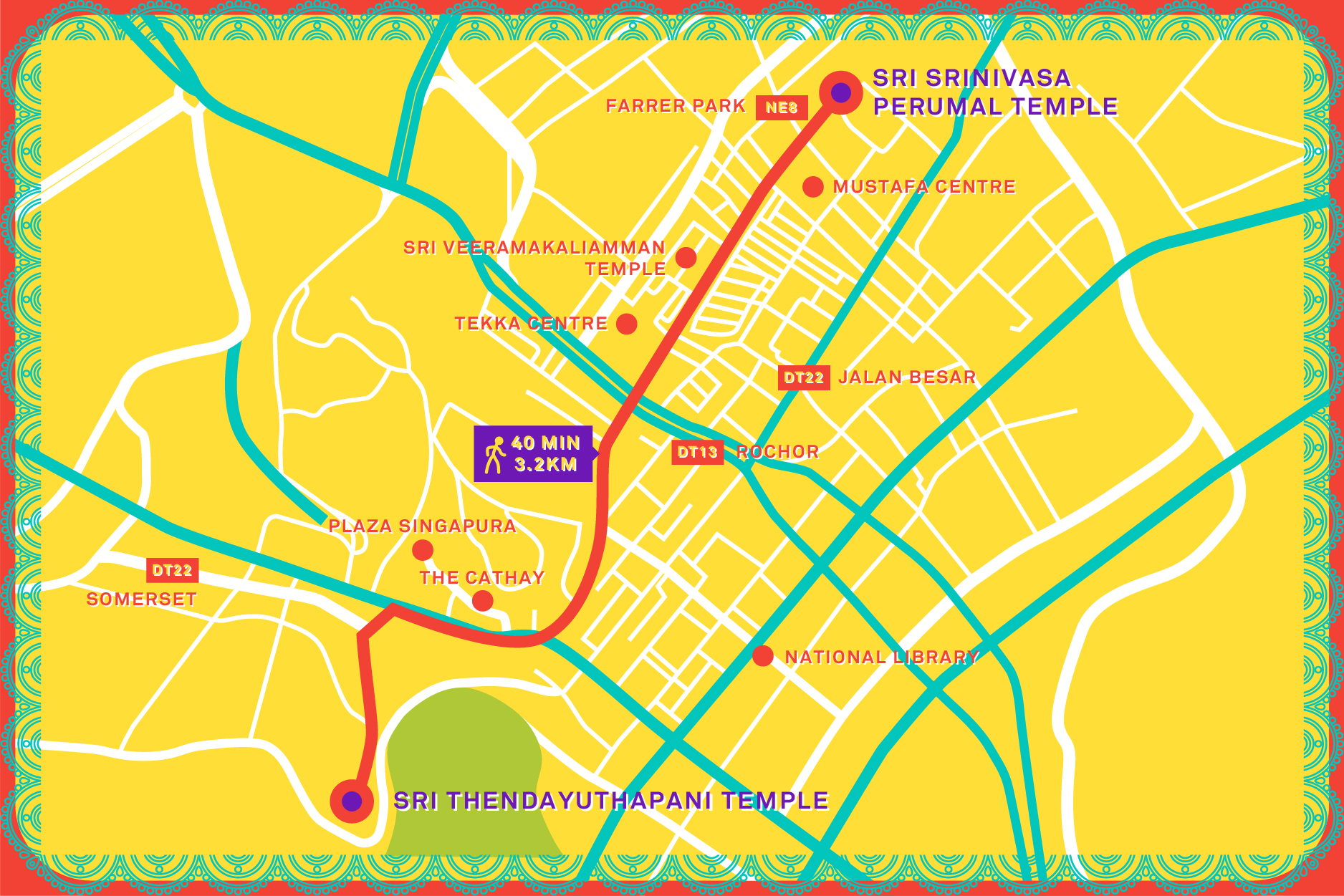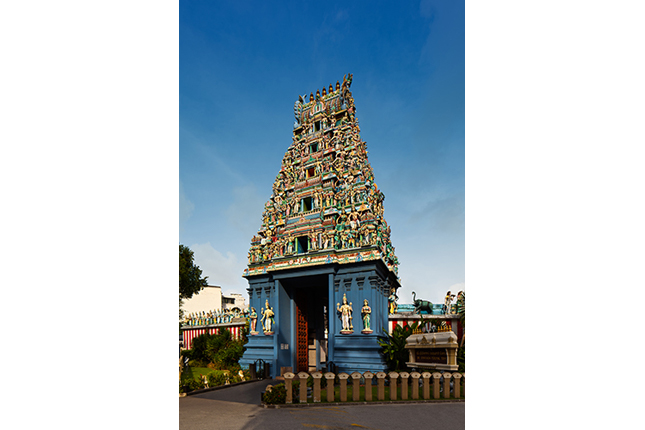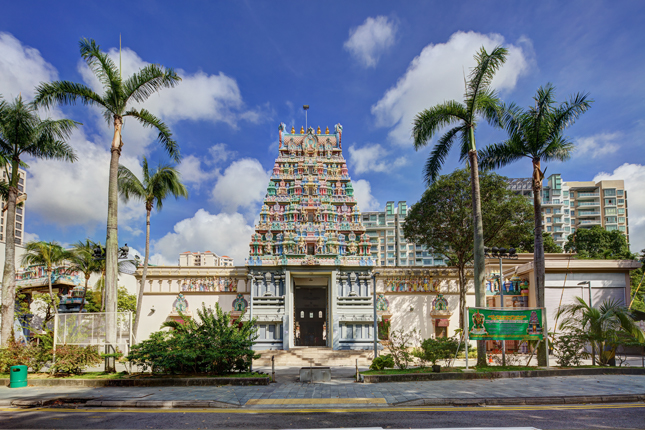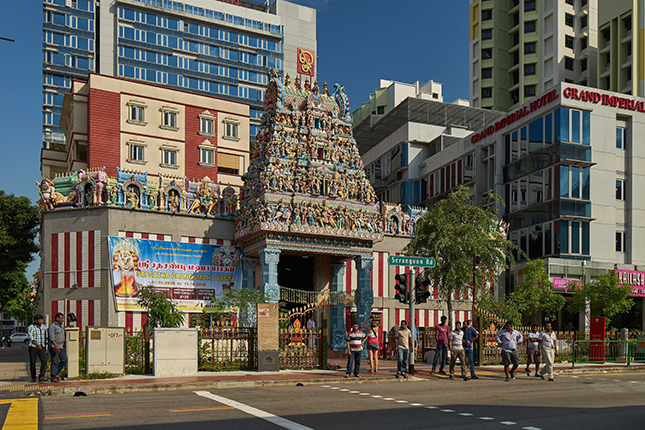 Journeys of Devotion
While kavadi-bearers might be the most recognisable figures of Thaipusam, it takes an entire community to make the festival possible. From piercers to friends and family, every individual journey of devotion is important, with each person making a significant contribution to the festival in their own way. Here are some of their stories.
Journeys of Devotion: The Kavadi-bearer
Kavadi-bearers often begin conditioning their minds and bodies weeks before Thaipusam, by fasting, or having simple vegetarian meals, observing celibacy, and abstaining from creature comforts such sleeping on beds. Preparations also include obtaining a kavadi from a traditional craftsmen, or even designing their own. Personal details are often added to each kavadi to express a believer's personal relationship with their god.
Watch: A Journey of Devotion: The Kavadi-bearer
Each kavadi-bearer's journey is unique. Murali Raj, who has been carrying kavadi for over a decade, shares his experience: "[I carried my] first kavadi 15 years ago – it was the spike kavadi. It's not those small arch kavadis, it's the one where you carry the whole figure, which is supported using the belt."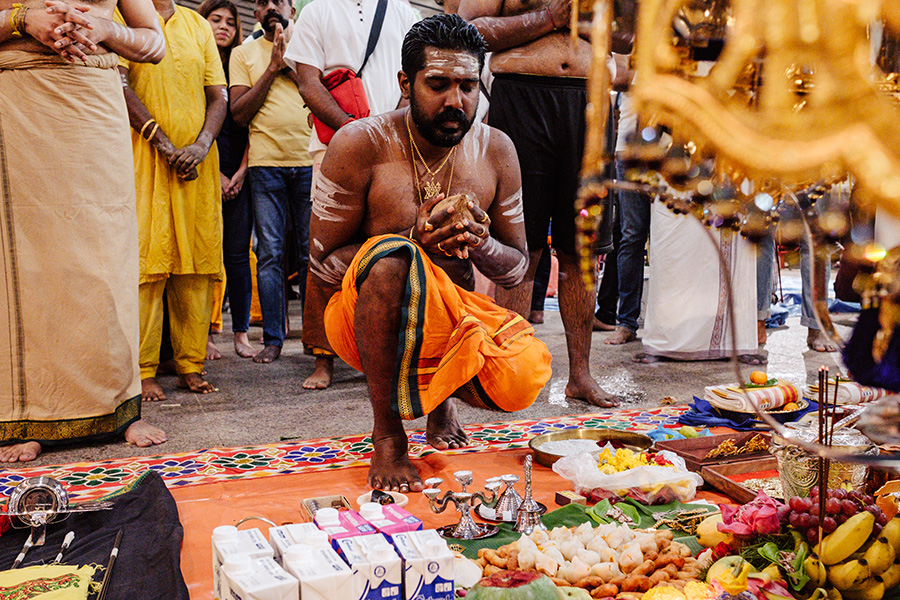 "For my first piercing, I was nervous, not knowing what the feeling would be like. It was just like an ant bite, but to have continuous piercings one after the other – that's when you will just have to endure it. But what actually makes the difference is the traditional music that is being played, and your family and friends singing the religious songs. I think that's what diverts your mind and so you don't concentrate on the pain when you're getting pierced."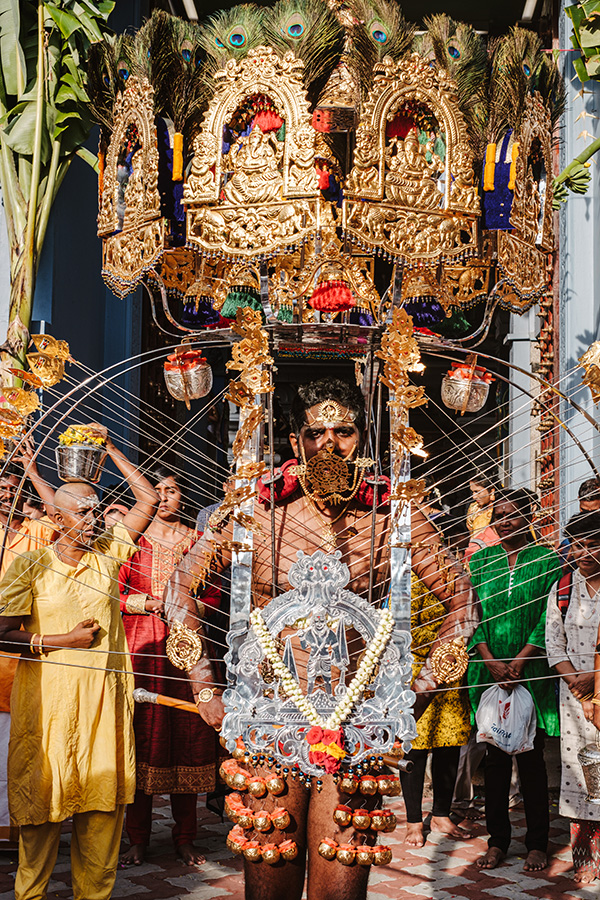 At the end of the walk, he adds, "You can't express the happiness because you're so-called 'caged up'. But you dance towards the celebration, you dance with the kavadi as a form of enjoyment, fulfillment. It's a form of fulfilment that whatever that I vowed, it's been granted, and that's what makes me want to carry on. Whatever I can do for Murugan, I just do it for him – in the name of devotion, and not anything else."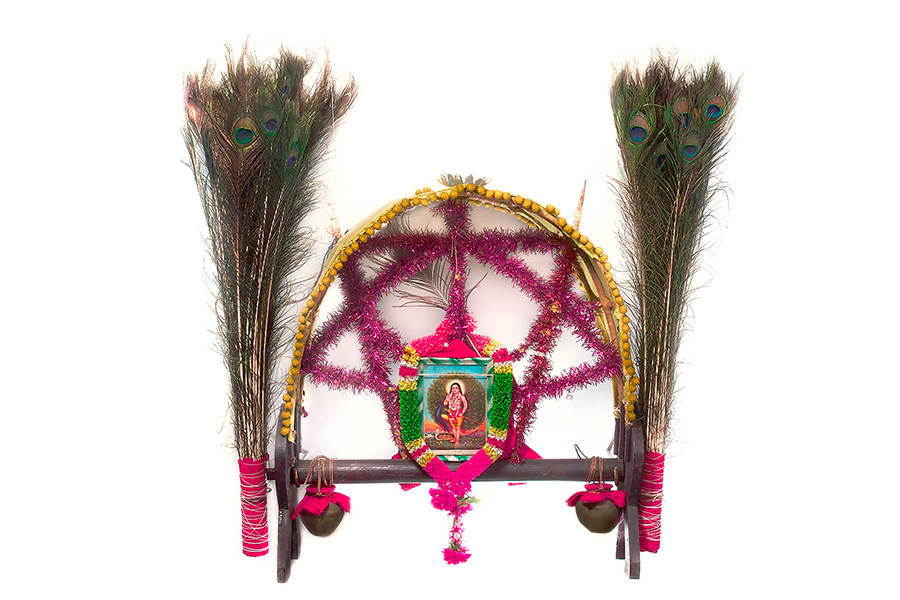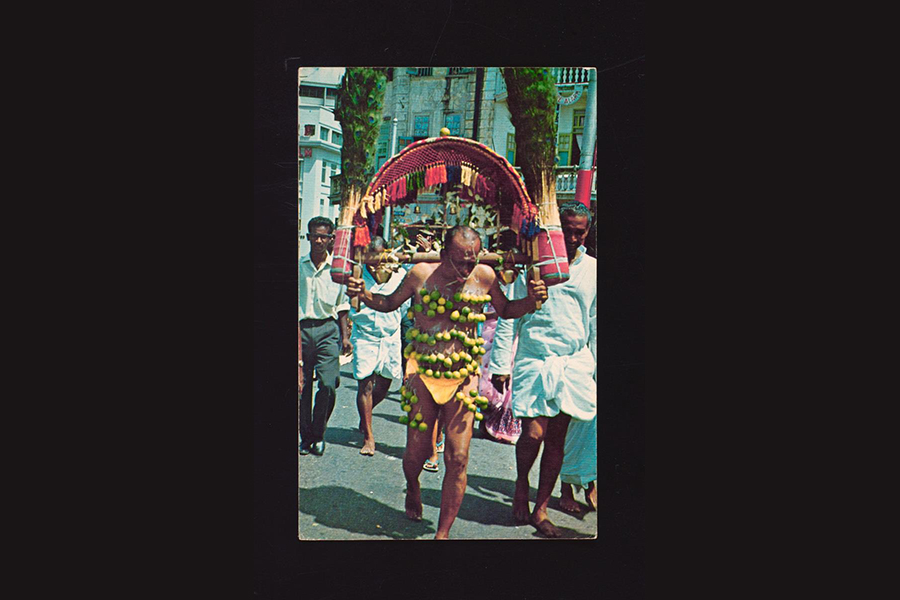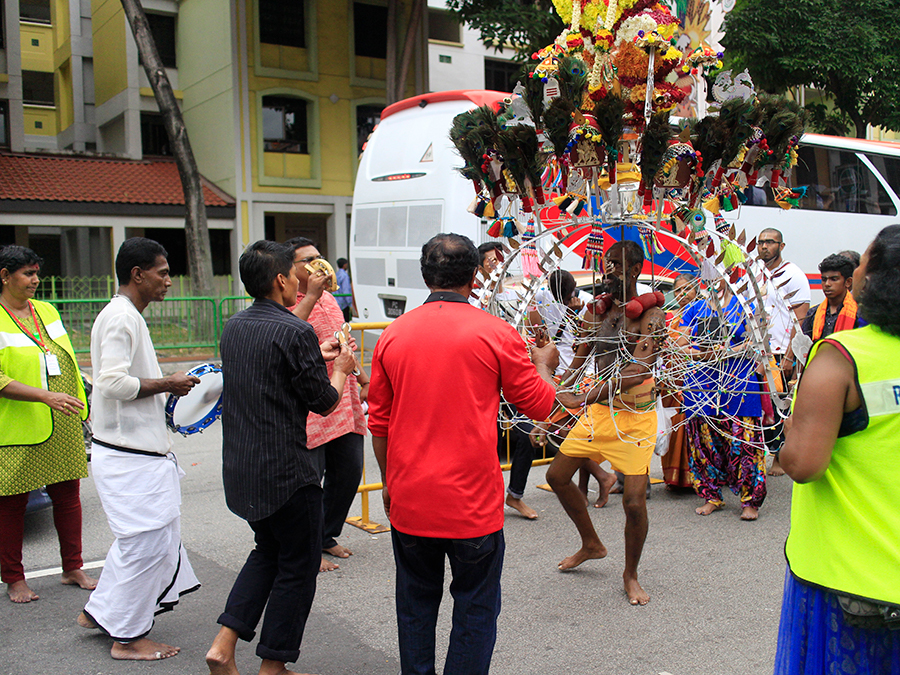 Journeys of Devotion: The Piercer
One of the most fascinating aspects of Thaipusam is that, often, no blood can be seen from the piercings that are made onto the kavadi-bearer's skin. This is attributed to the spiritual essence of the ritual, but is also largely due to the skill and know-how of the piercers themselves. All piercers participate on a voluntary basis and some, like Tamilchelvan Suppiah, are highly in demand for their decades of experience.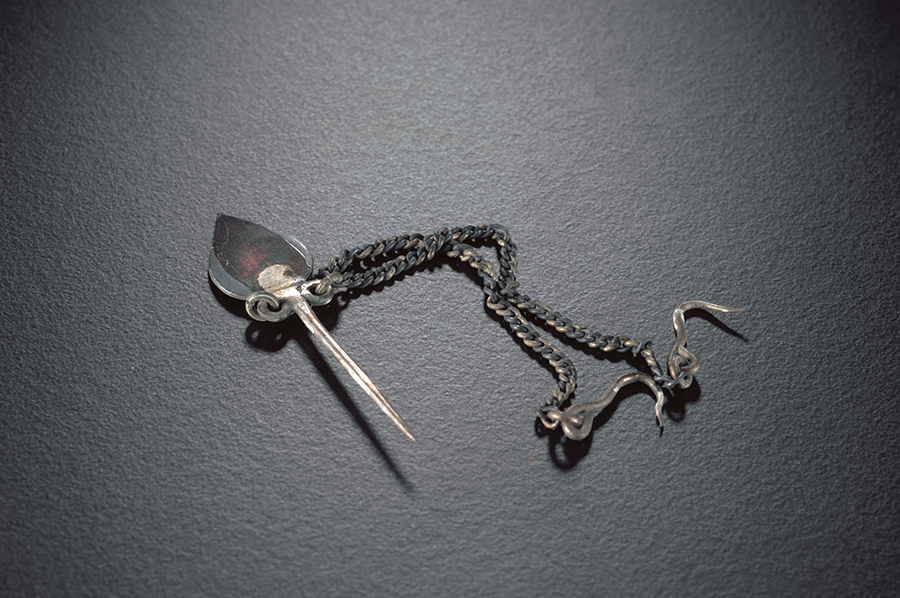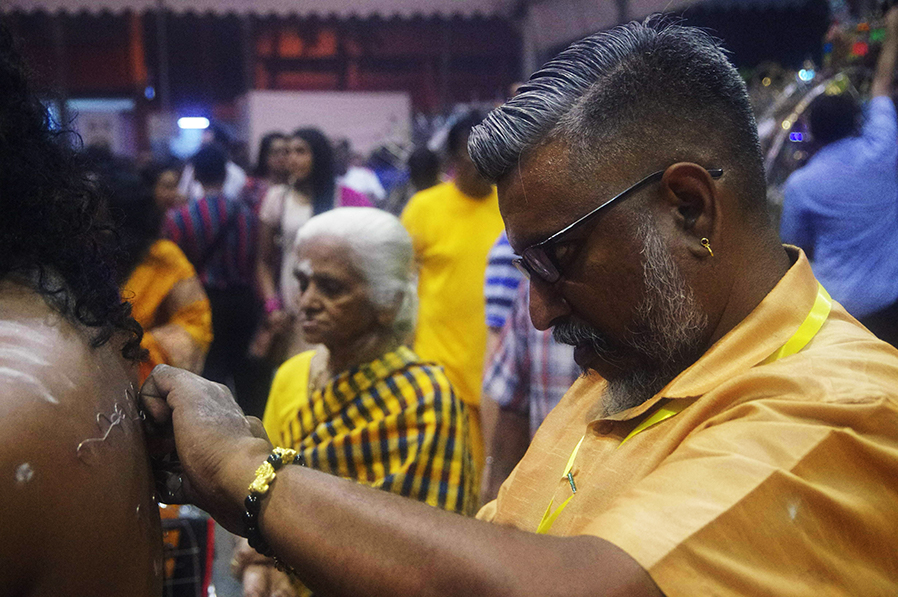 Journeys of Devotion: The Musician
Traditionally, live music forms a significant part of the Thaipusam procession. Hymns are often sung by friends and family, and religious songs known as bhajans are also sung by groups of musicians who follow kavadi-bearers – to boost their spirits as they make their arduous journey.
Watch: A Journey of Devotion: The Musician
"My day typically starts early," says Jathishweran Naidu, a Thavil player who has participated as a musician for several years. "I come to the Perumal temple in the wee hours and the first and foremost important thing to do is to pay respect to the deities at the temple. Then we go and have a look around to see the different kinds of kavadis that are on display. People actually put in a lot of effort into doing up their kavadis, so it is quite a sight. Finally, we settle down for someone's kavadi and then we start the bhajans there and we follow him throughout his journey."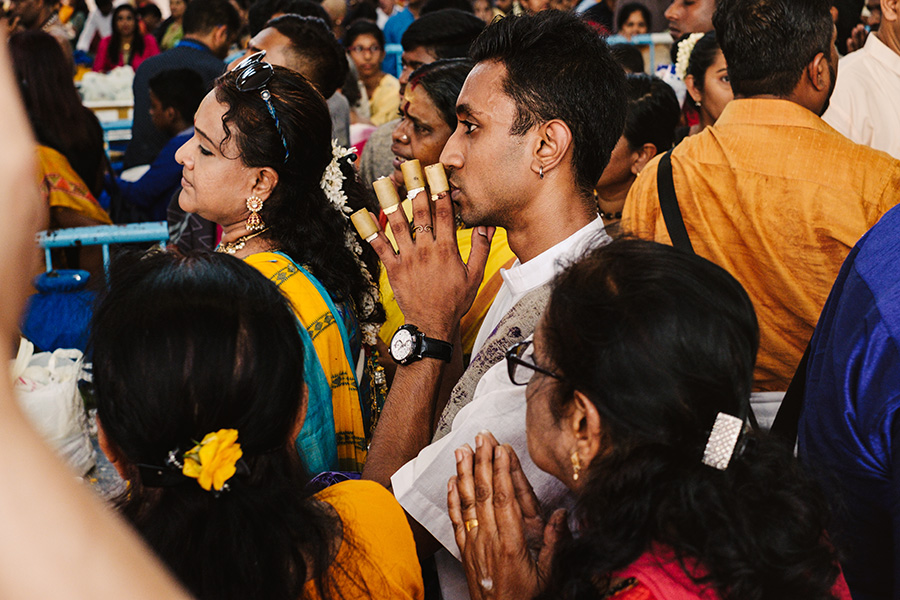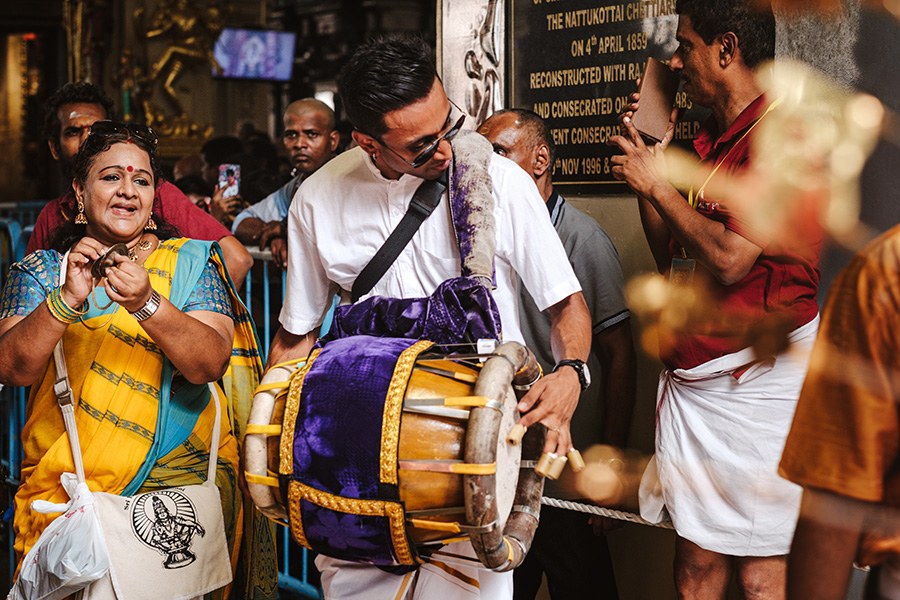 For Jathish, celebrating Thaipusam brings him back to his roots and contributes to an important sense of community: "From the time my dad started carrying the kavadi, I was always part of Thaipusam," he recalls. "Every year we look forward to this because it brings everyone together. Everything is interconnected – to me, by helping the kavadi-bearers getting from one end to the other, we are doing what we can. It makes me feel good, especially when the kavadi-bearers come and say thank you at the end of the day. I'm quite thankful to be a part of it."
Journeys of Devotion: The Thaneer Panthal Volunteer
Along the route, volunteers at various thaneer panthal – or water points – pour water onto the feet of kavadi-bearers to relieve them from walking barefoot on the hot tarmac, and also offer food and water to the rest of the community.
Watch: A Journey of Devotion - The Thaneer Panthal Volunteer
"We are not just giving people water, but making them feel looked after and giving refreshments to people who have spent the whole day helping others too," says Mano Manikam, who has volunteered at the Vel Murugan Thaneer Panthal for over a decade.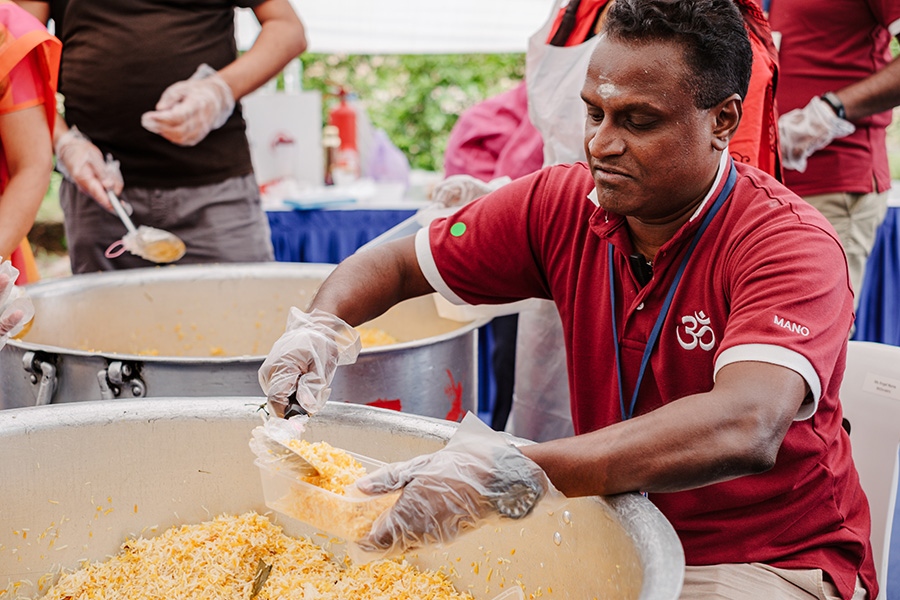 Even for those not carrying kavadis, preparations for Thaipusam can be intense and time-consuming. "On the eve, we're already there to prepare. We do our own prayers for the tentage, and we make an effort to decorate it with traditional banana trees, flowers and garlands," explains Mano. "We sleep overnight in the tent itself, because the activity has pretty much started – the milk pot carriers are there just before midnight on the eve."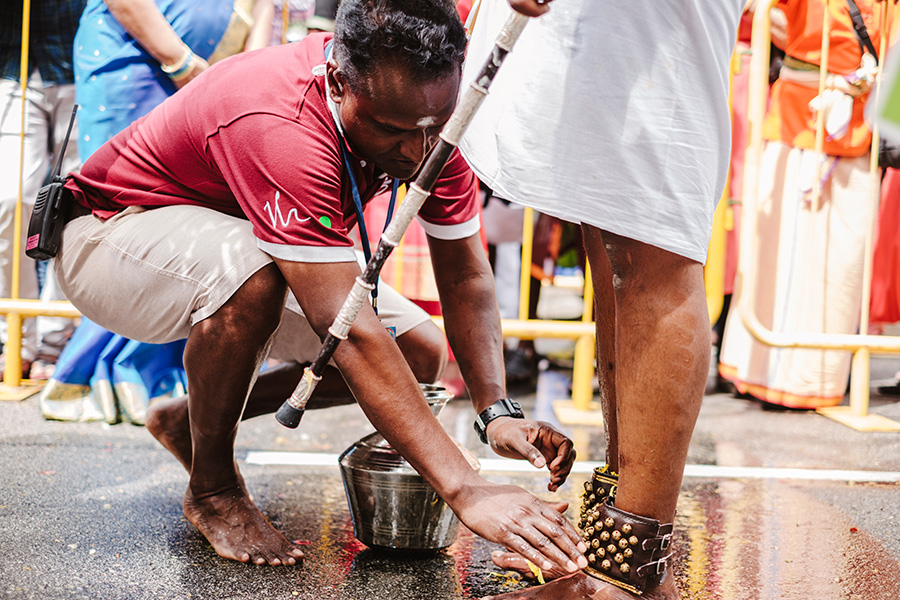 Like many, Mano finds the spiritual fulfillment and social bonds at Thaipusam to be worth every effort: "We are giving back to Lord Murugan by giving back to our community – whether you're clearing rubbish or setting up safety structures, everyone is doing it as part of offering to God. I've been volunteering for close to 14 years now, so I've seen the kids of friends, who are now teenagers, also coming into it. So that, for me, is a very satisfying thing to see. To be part of it is something that I'd never want to miss."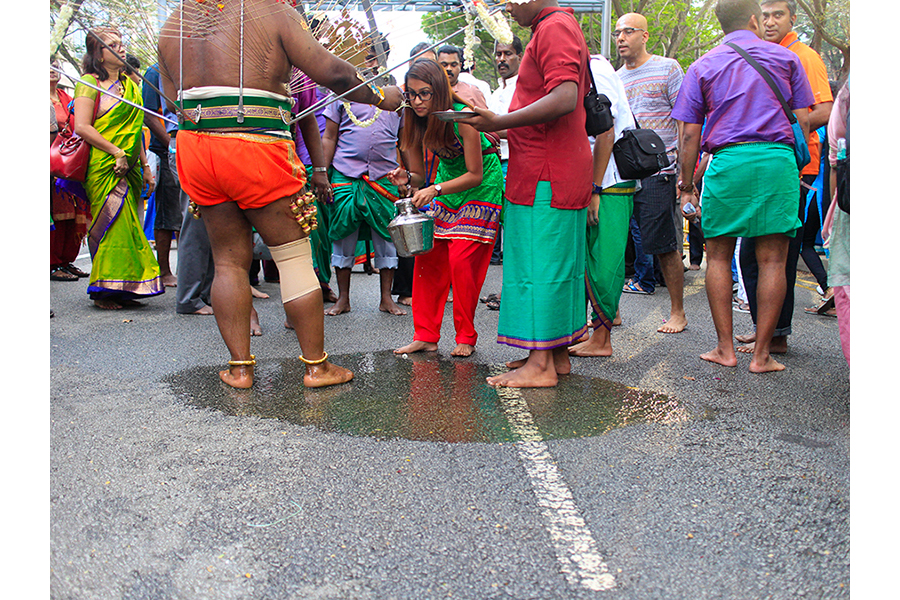 Journeys of Devotion: Friends and Family
Friends and family also play an essential role in the Thaipusam procession. "When someone is carrying kavadi or milk pot, the moral support [from friends and family], the songs they sing, is absolutely important to the person doing the ritual," explains Mano. Supporters walk alongside the kavadi-bearers shouting "Vel! Vel!" and singing hymns or Bhajans to motivate the kavadi-bearers and give them encouragement to complete their walk. "As long as you are wholly involved in this festival," adds Mano, "you're playing a role that is absolutely critical."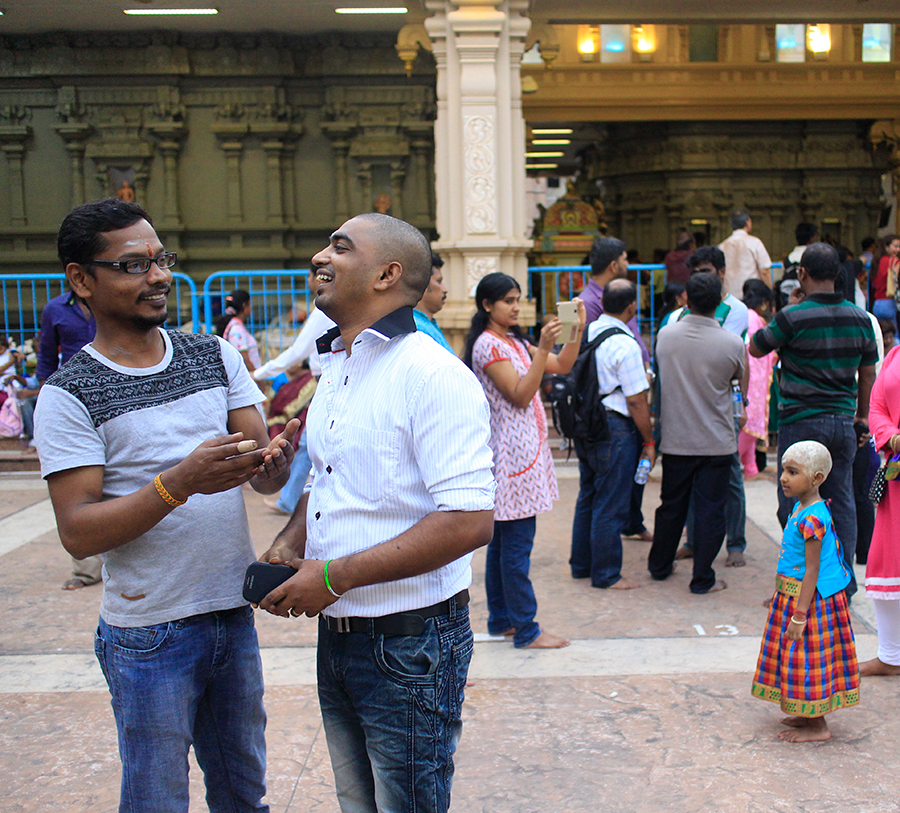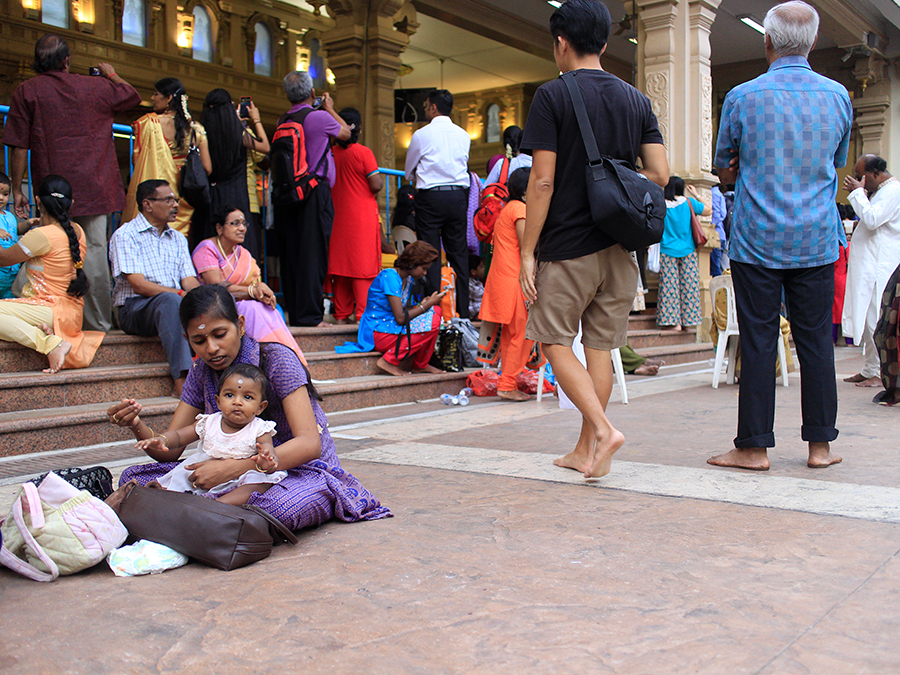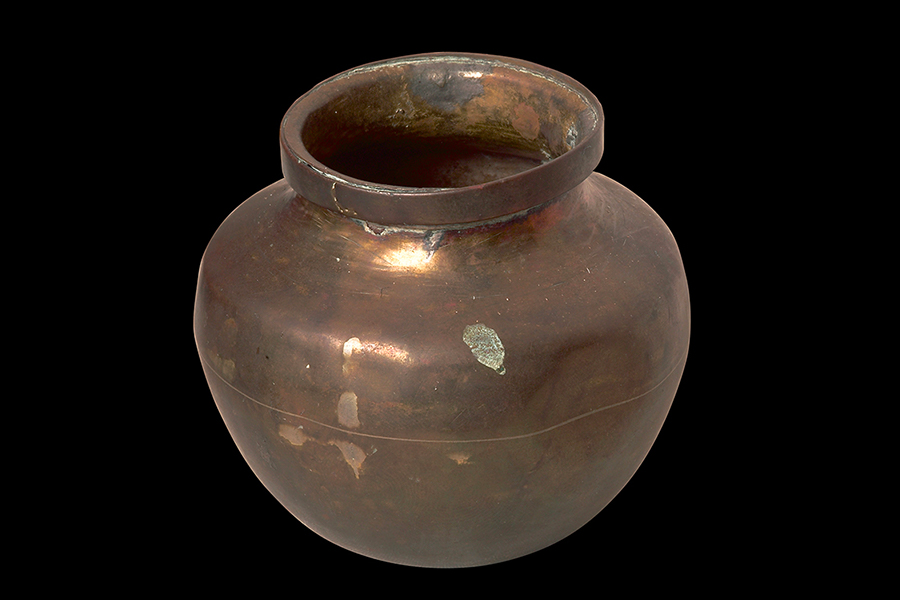 Participating in Thaipusam
Excited to learn more about Thaipusam? Why not experience it for yourself! Thaipusam is an important expression of our multicultural nation, and all Singaporeans – regardless of their belief – can observe and even participate in the festival.
In 2020, Thaipusam falls on Saturday, 8 February. Recommended locations for observing the procession are along Serangoon Road, all the way to Tank Road. As a sign of respect, avoid entering the temples where devotees fulfill their vows. Come attired in clothes that cover your shoulders and knees. Generally, clothing also should be loose and not revealing, as befits a religious festival. Observers are welcome to take photographs, but should do so discreetly and respectfully, without blocking devotees' paths. For more helpful information, visit https://thaipusam.sg/.
Don't forget to share your Thaipusam stories with us by tagging #thaipusamsg, #oursgheritage and #intangibleculturalheritage on social media.