About the Street Corner Heritage Galleries scheme
The Street Corner Heritage Galleries scheme is a collaborative effort between NHB museums, heritage institutions and community galleries, and local shop owners in their respective precincts to strengthen partnerships with communities and raise awareness of and foster deeper appreciation for heritage in everyday spaces.
The scheme allows NHB to work closely with local shop owners with at least 30 years of history in selected precincts to co-create "mini museums" that showcase the history and heritage of their respective businesses and trades. Located on site, these galleries will display historical documents, photographs, and artefacts that tell the stories of these shops.
On top of providing funding, curatorial support and assistance in fabricating the showcases, NHB will also work with local shop owners to develop programmes such as talks, tours, and workshops, and provide opportunities to participate in key NHB events such as the Singapore Heritage Festival and the respective CultureFests of the heritage institutions within their precincts.
Legacy of a Tekka Butchery: SIS Premium Meats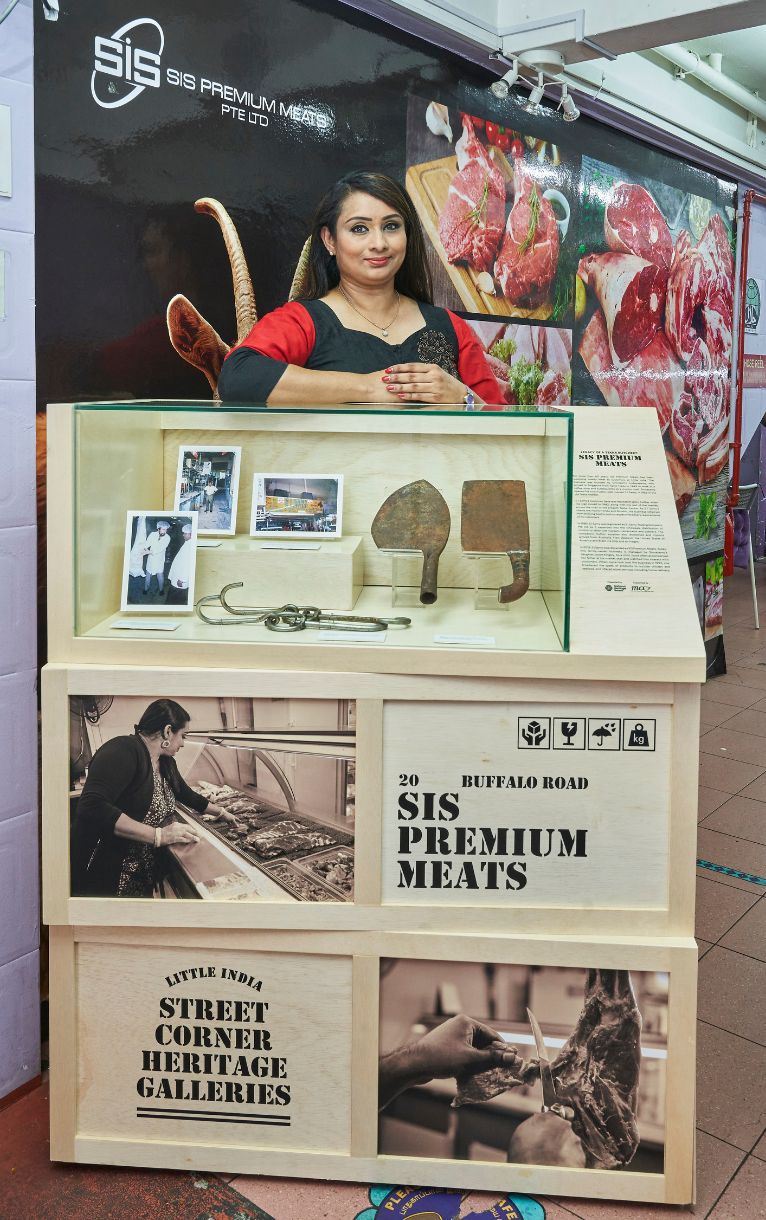 For more than 60 years, SIS Premium Meats has been supplying quality meat to customers at Little India. The business was founded by Sinnasamy Irudayasamy, who arrived in Singapore from Tamil Nadu in 1949 to work in a coffee shop and subsequently at a mutton stall. Sinnasamy opened his own mutton stall, named S I Samy, in 1953 in the old Tekka Market.
S I Samy's customer base and reputation grew further when the stall moved in 1982, along with the rest of the market, across the road to the present Tekka Centre. As S I Samy's clients are mainly Hindu and Muslim, the business refrained from stocking beef or pork to respect the dietary requirements of its customers.
In 1983, S I Samy was registered as S I Samy Trading Company Pte Ltd as it expanded into the wholesale distribution of mutton to other wet markets, restaurants and caterers. The company's mutton supplies also diversified and imports arrived from Australia, New Zealand, the United States of America and Brazil via ship and air freight.
In 2018, S I Samy was rebranded as SIS Premium Meats. Today, this family-owned business is managed by Sinnasamy's daughter, Joyce Kingsly. As a child, Joyce often accompanied her father at his market stall and watched him interact with customers. When Joyce took over the business in 1995, she broadened the types of products to include chicken and seafood, and offered more services including home delivery.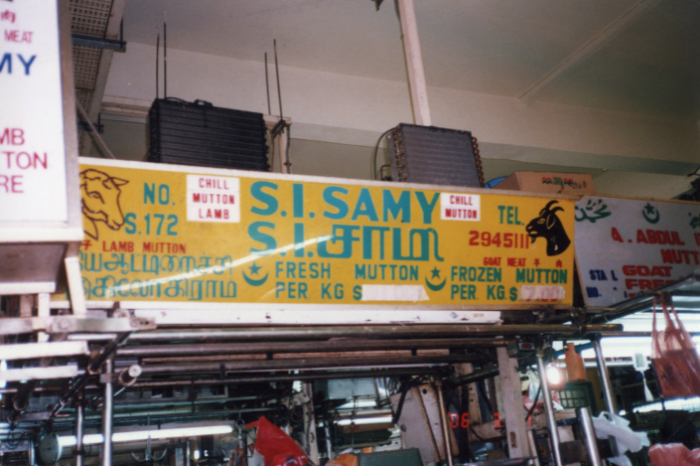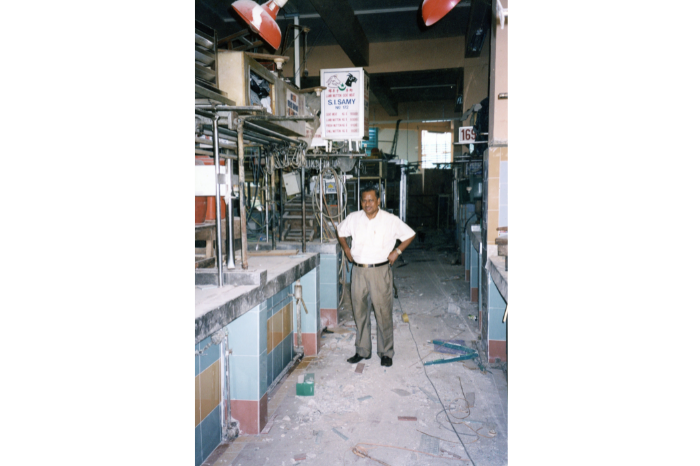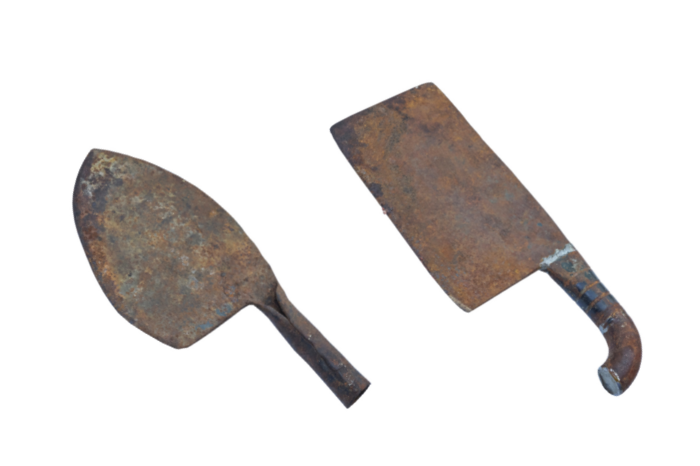 From Street Stall to Textile Empire: Haniffa Textiles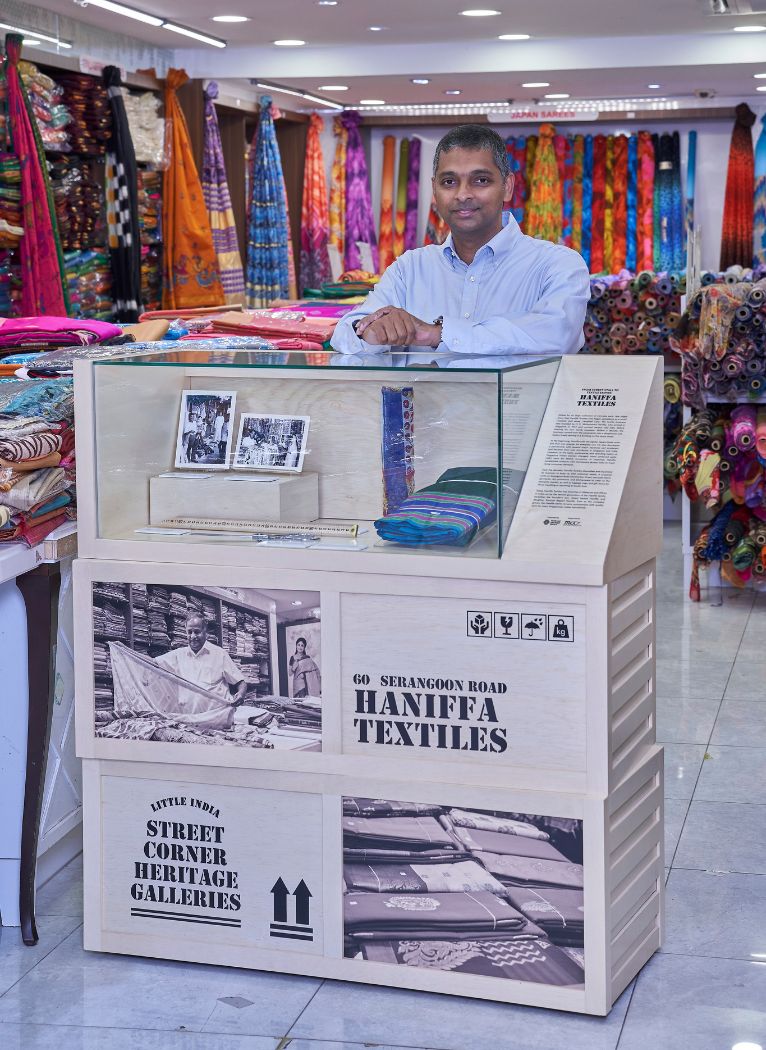 Noted for its large collection of intricate saris, few might know that Haniffa Textiles first began operations as a small roadside stall along Campbell Lane. The textile business was founded by O. K. Mohammed Haniffa, who arrived in Singapore in 1957 and worked various odd jobs, before starting his own textile business. Within a decade, the business moved from the pavements into a shophouse unit, before finally settling in a building on the same street.
In the beginning, Haniffa sold the lighter Japan-made nylex sari that was popular for everyday use. He also developed a partnership with several major Japanese sari producers and became their sole distributor in Singapore and India. However, as the taste, preferences, and spending habits of Singapore Indian women changed, many preferred pattu (silk) saris for festive occasions. In response, Haniffa established contacts with distributors across India to meet rising consumer demand.
Over the decades, Haniffa Textiles diversified and expanded its business to keep up with customer needs. It acquired units on Serangoon Road and Dunlop Street, and sold men's garments, dry provisions and kitchenware to cater to the domestic market, as well as luggage bags and gift items for those travelling or returning to South Asia.

Today, Haniffa Textiles has branches in Malaysia and offices in India run by the second generation of the Haniffa family, including the founder's son, Abdul Samad Haniffa, and daughter, Razinah Begum Haniffa. Even as the company grows, the Haniffa name remains synonymous with quality saris for many Singaporean Indian households.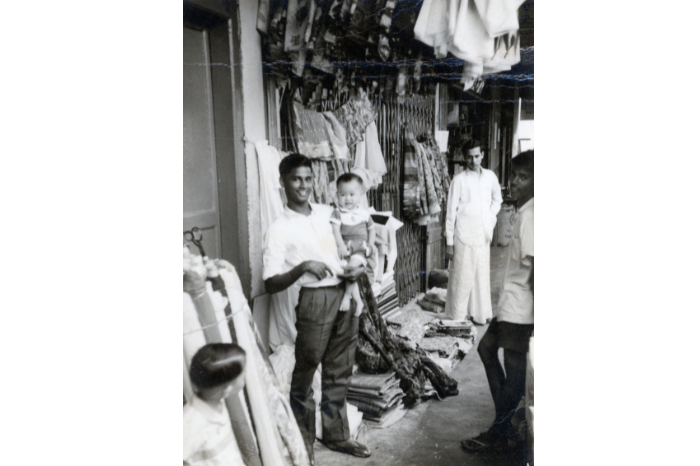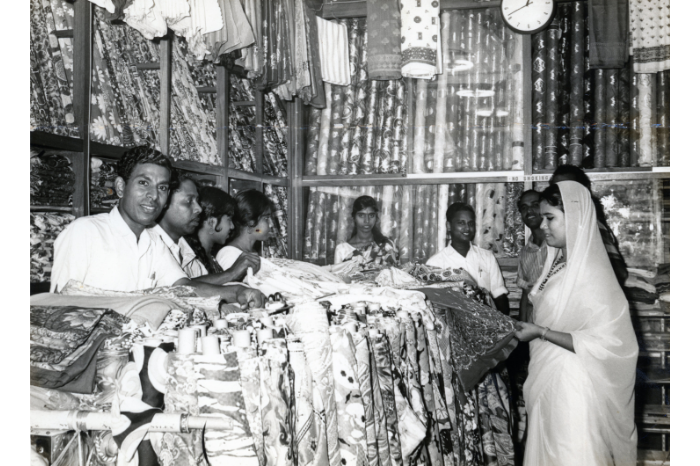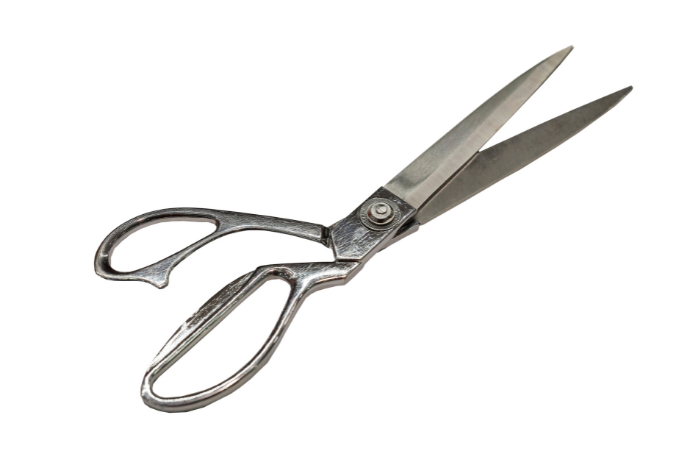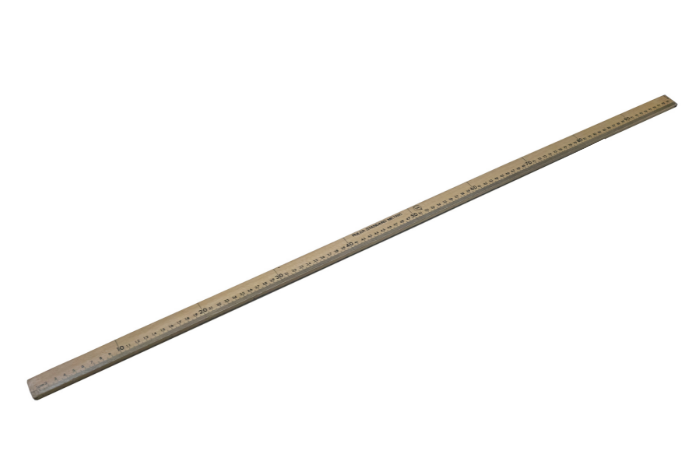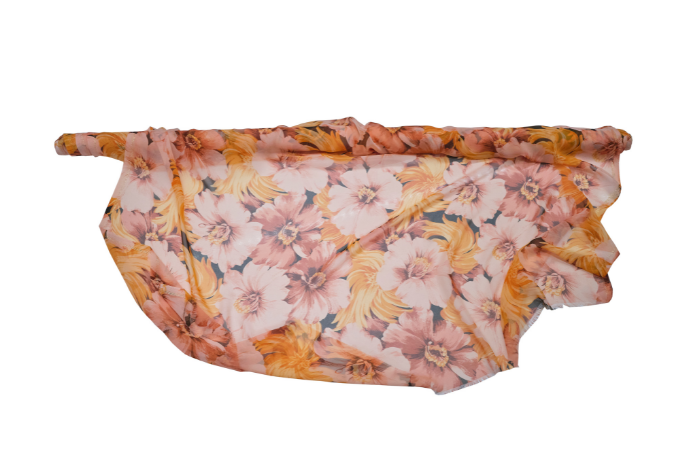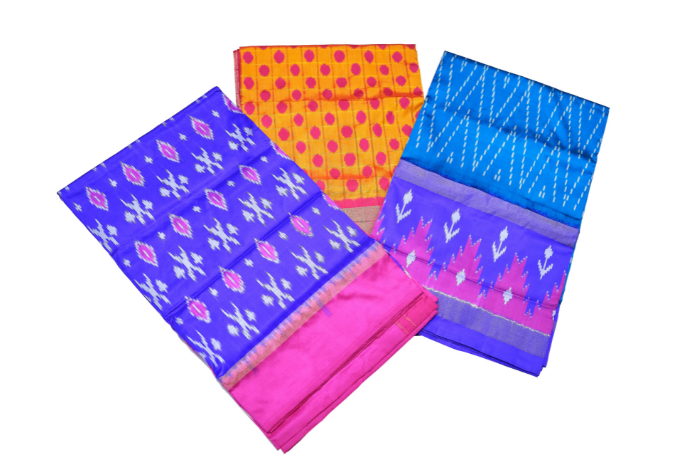 A Century-Old Vegetarian Tradition: Ananda Bhavan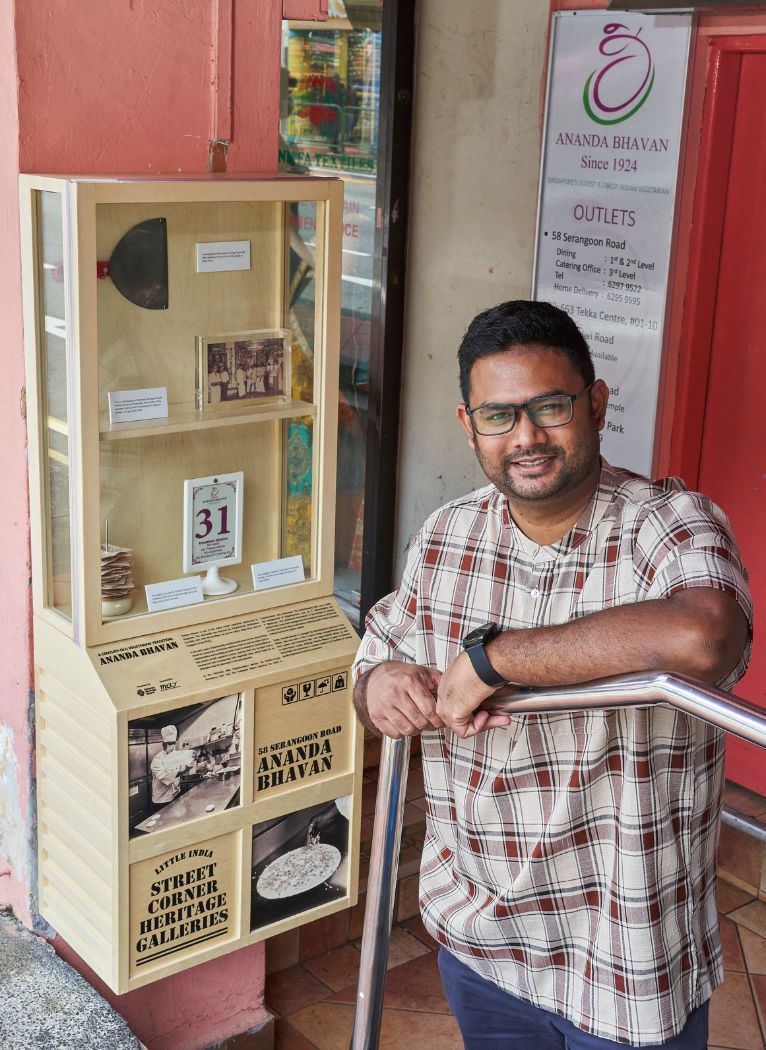 Ananda Bhavan is one of the oldest Indian vegetarian restaurants in Singapore. The restaurant was founded by Kulanthaivelu Muthusamy Kaunder, who, with his brothers, set up the eatery when they came to Singapore in the 1920s.
In the early years, Kulanthaivelu and his family lived on the second floor above the restaurant, and family members took on various roles such as cleaning tables and handling accounts. From its inception, Ananda Bhavan had always served vegetarian cuisine, starting with rice scooped onto a banana leaf and accompanied with vegetable sides, which made for an affordable meal for labourers in the early decades.
In the 1950-60s after Kulanthaivelu's demise, his brother-in-law Ramasamy took over the restaurant before handing the reins to Kulanthaivelu's wife, Kaliammal. The establishment later came under the management of Kulanthaivelu's sons, M. K. Ramachandra and K. Nadarajan, who introduced automation in the kitchen to improve productivity. Under their management, the restaurant was one of the first in Little India to introduce a self-service ordering model, where customers ordered food at the cashier counter.
Today, Ananda Bhavan is managed by Kulanthaivelu's grandson Viren Ettikan, who took over in 2011. In recent times, Ananda Bhavan opened more outlets and introduced Jain- and vegan-friendly dishes, as well as novel fusion cuisine. Although Ananda Bhavan is quick to embrace technology and innovation, it remains rooted to its tradition of serving quality vegetarian food to its customers.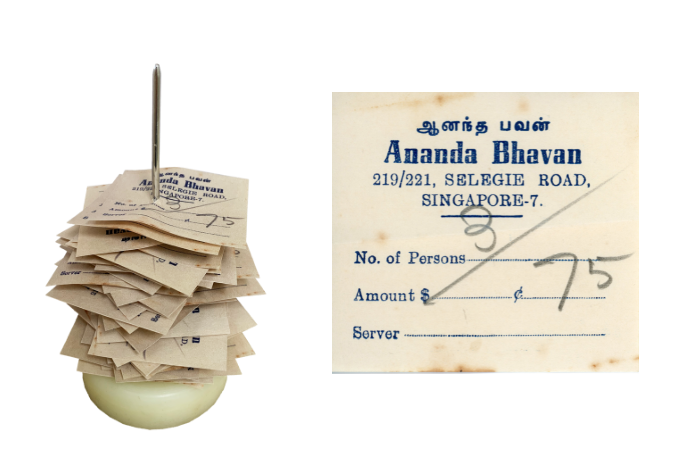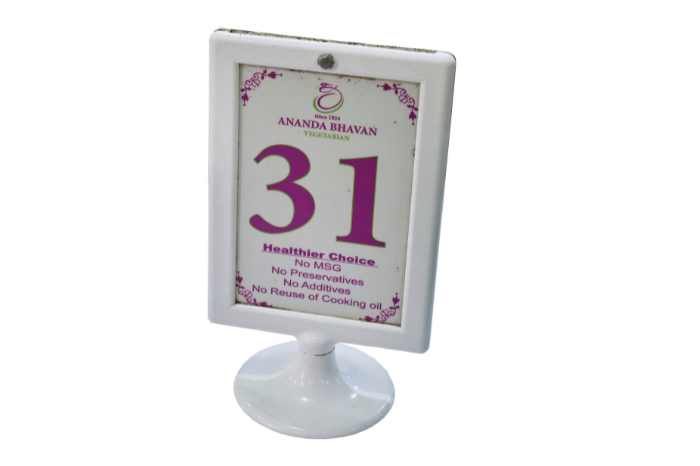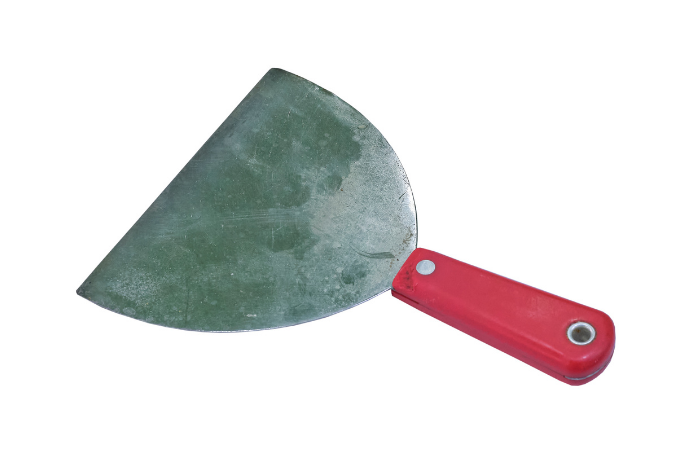 Household Name for Traditional Essentials: Jothi Store and Flower Shop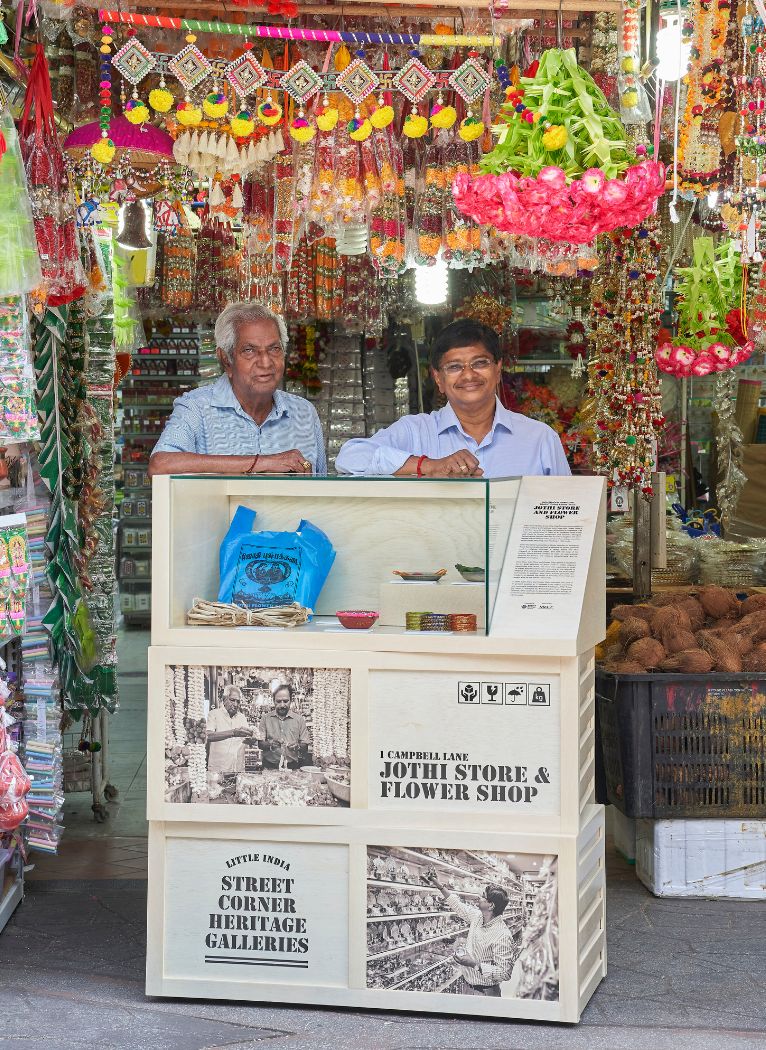 Often described as a one-stop shop for everything related to Indian culture and tradition, Jothi Store and Flower Shop is a familiar name to the Indian community in Singapore. The store was established in 1960 as an ottukadai (hole in the wall shop) by former compositor and librarian, Murugaia Ramachandra. Named after the founder's daughter, the store started out by selling sundry goods and everyday necessities to the Indian labouring class residing in Little India.
Given the store's proximity to Hindu temples on Serangoon Road, Ramachandra noticed a demand for flower garlands used in religious offerings. A family friend was thus engaged as a garland maker, and with the help of his brother, Ramachandra worked to meet an ever-growing demand for flowers and religious paraphernalia, and for domestic necessities.
Over time, Jothi Store and Flower Shop gained a reputation for its wide selection of items used in Indian religious ceremonies and rituals. The store also organises its array of prayer and decorative items according to the calendar of religious and cultural festivals observed by the local Indian community. In addition, Jothi Store actively procures new products to expand the range of everyday items that are sought after by the Indian community.
In 1981, Jothi Store and Flower Shop relocated into part of its present location at 1 Campbell Lane, before expanding and eventually occupying the entire building by 1992. Today, the store is managed by Ramachandra's son, Rajakumar Chandra, who continues to personally serve the throngs of customers who patronise this bustling five-storey emporium in Little India.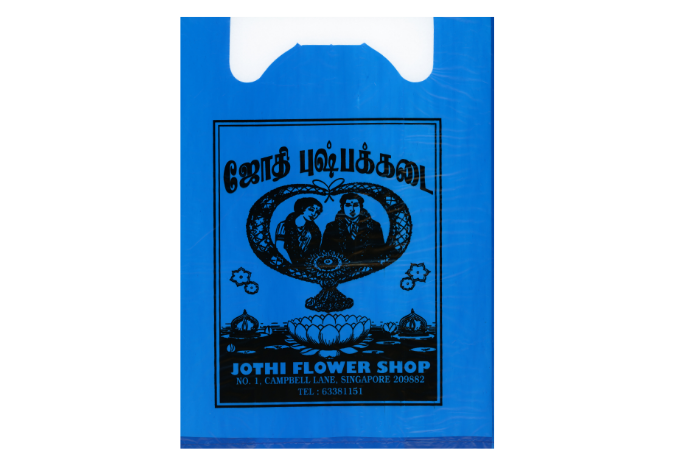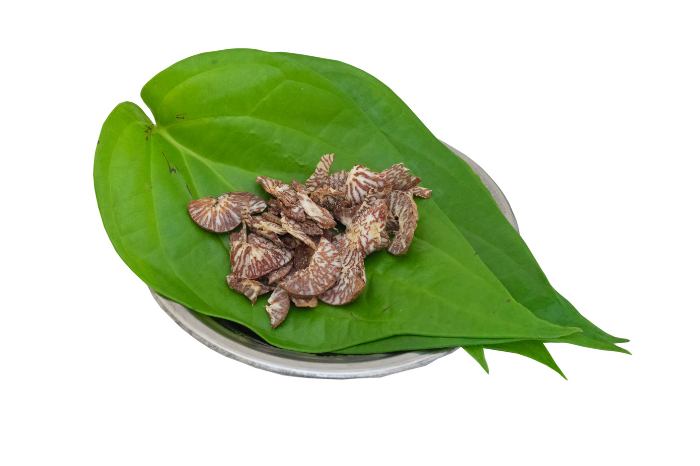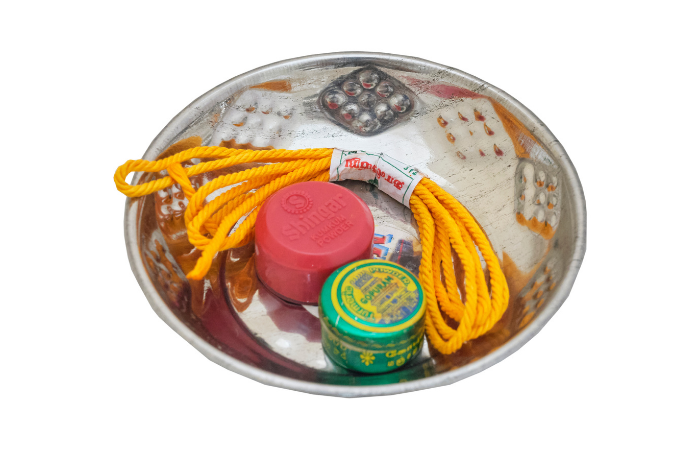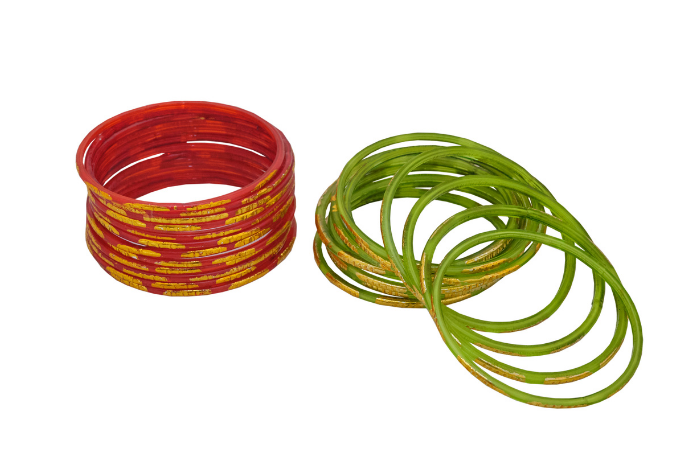 Keeping it Spicy: Thandapani Co Pte Ltd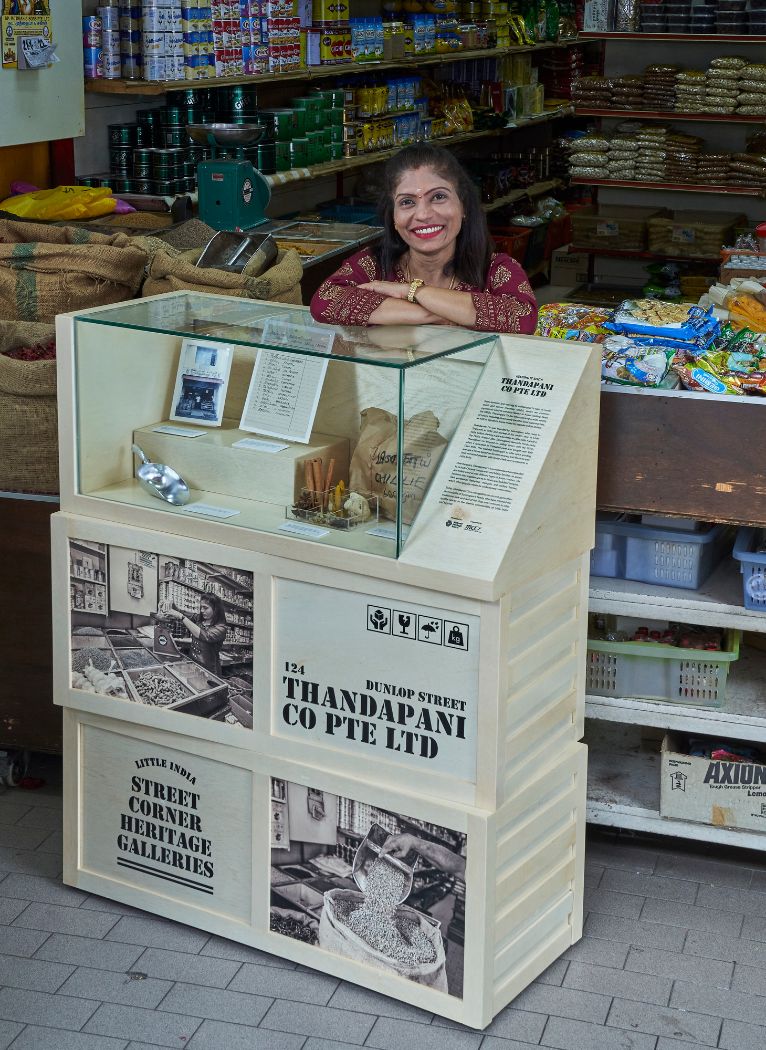 From turmeric and nutmeg to sadhakuppai (a type of cumin seed) and sajeera (caraway seeds), spices are common ingredients used to enhance flavour in Asian cooking. Since the 1960s, Thandapani Co has been stocking a wide variety of spices, including those rarely found in local supermarkets, as well as signature house mixes for popular Indian dishes.
Thandapani Co was founded by Sanmugam, who came to Singapore in 1946 and worked at his uncle's shop in Little India, before starting a spice business in Little India Arcade in the 1960s. Named after Sanmugam's favourite Hindu deity, Thandapani Co focused on selling spices until the 1970s, when it relocated to Campbell Lane and bought over Valli Flour Mills. This enabled Sanmugam to offer spice grinding and spice mixes based on his own recipes, and these recipes have remained popular with home chefs and restaurants in Little India.
Over the years, Thandapani Co's customer base has expanded to include Chinese restaurants and Malay families, as spices are widely used across different types of Asian cuisines. The business also supplies spices to Hindu and Buddhist temples, Sikh gurdwaras (temples), mosques and welfare homes, which often prepare meals for underserved communities.
Today, Thandapani Co is managed by the second-generation descendants of Sanmugam's family, who have retained the traditional look-and-feel of the shop and continues to offer quality spices to the diverse communities of Little India and beyond.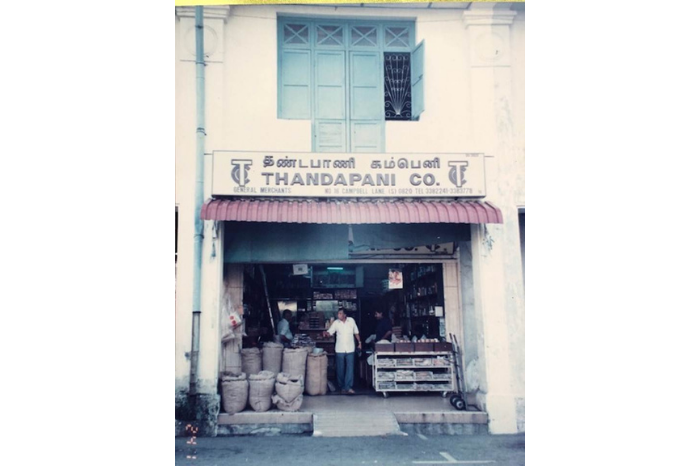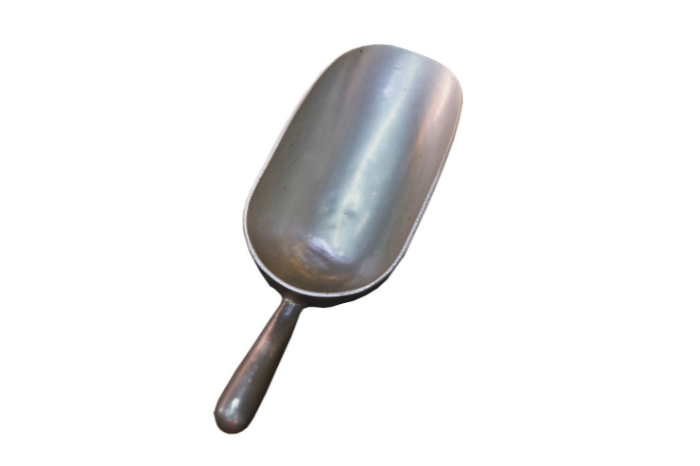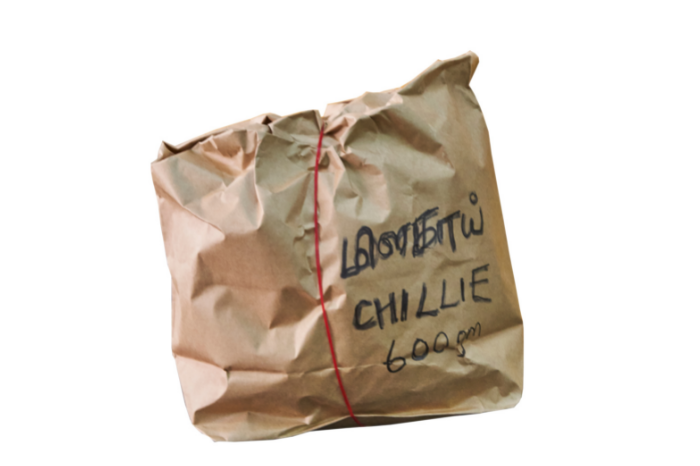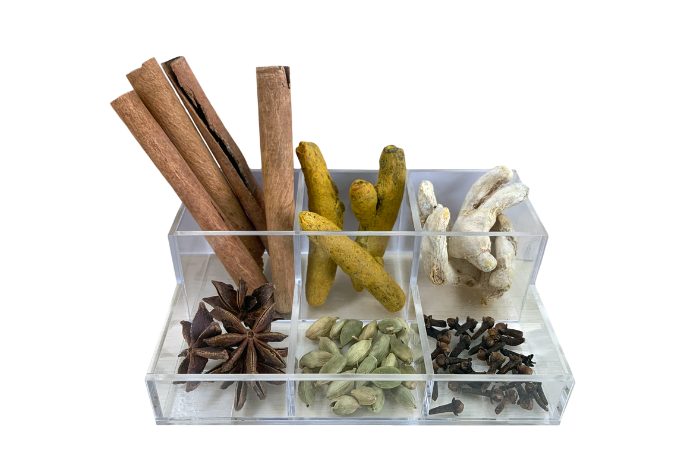 Family Food Legacy: Komala Vilas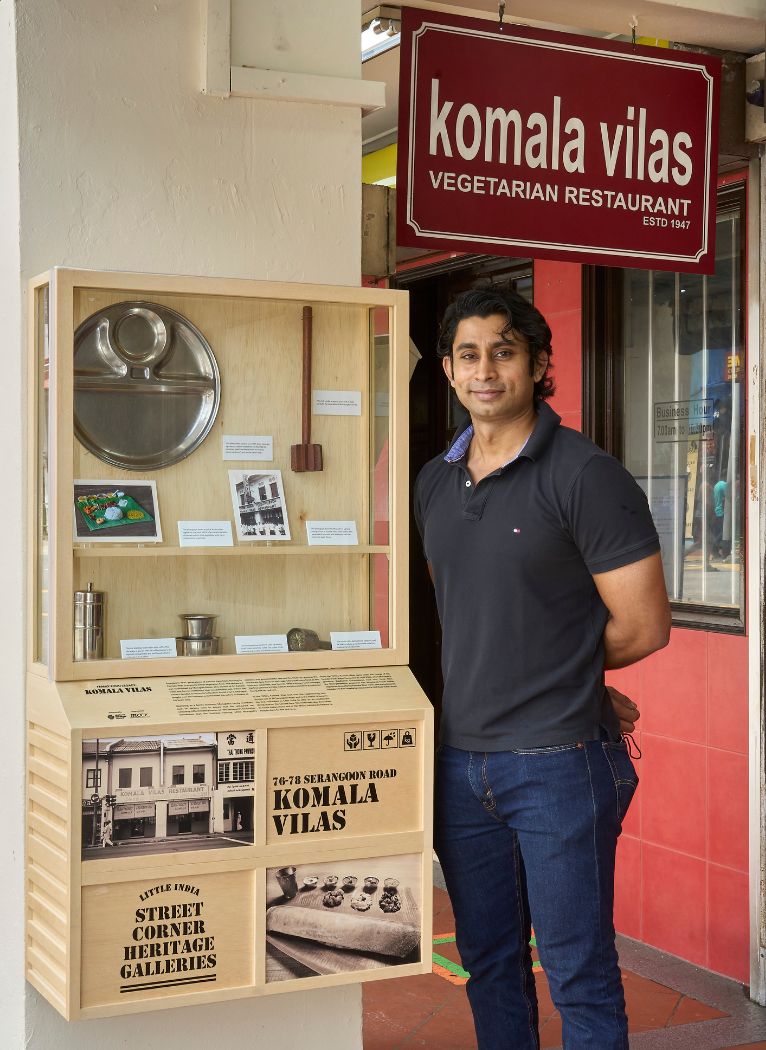 Founded in 1947, generations of patrons have been flocking to Komala Vilas to enjoy its Indian vegetarian food. The restaurant was established by Murugiah Rajoo, who worked at Sri Karuna Vilas, the former restaurant that occupied this unit. When the owners decided to return to India after World War II, Murugiah bought over the business and renamed the eatery in honour of his boss' wife.
Operating as a family business, Murugiah's family members took on various roles to ensure that the restaurant ran smoothly. Affectionately known as "the lieutenant", his brother Sinnakannu kept the business running, while Murugiah's children and grandchildren learned the trade by working the restaurant floor from an early age. More staff were hired as the business expanded, and Komala Vilas is known to be amongst the first eateries in Little India to employ women in a customer-facing role as cashiers.
In the 1950s, Komala Vilas took over the neighbouring two-storied unit at 78 Serangoon Road, and in the 1970s, it became the first restaurant in Little India to offer an air-conditioned dining area on the second floor. The restaurant also diversified its South Indian menu and in the 1970s, introduced bhatura (a Punjabi dish) for the first time.
From the 1990s, Komala Vilas came under the charge of the founder's son, Rajoo Gunasekaran, until 2015, when Murugiah's grandson, Rajakumar Gunasekaran, took over. Since then, the third-generation proprietor has introduced North Indian vegetarian favourites to Komala Vilas' menu, and started Fennel, a modern Indian vegetarian restaurant at 413 River Valley Road.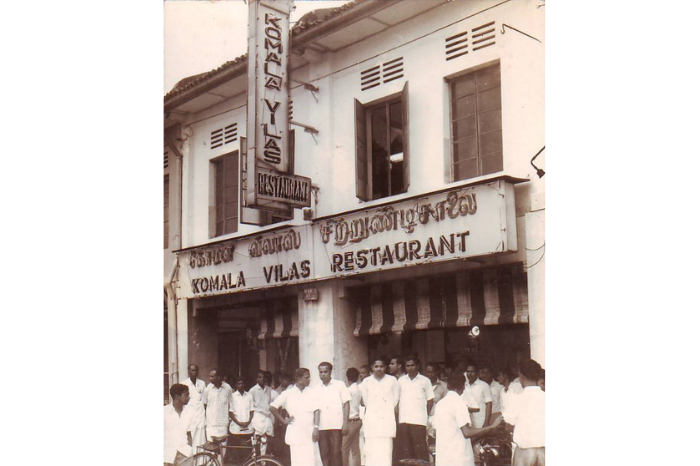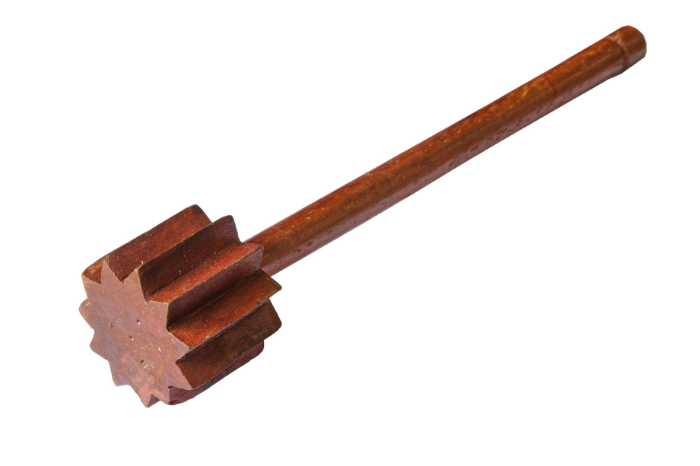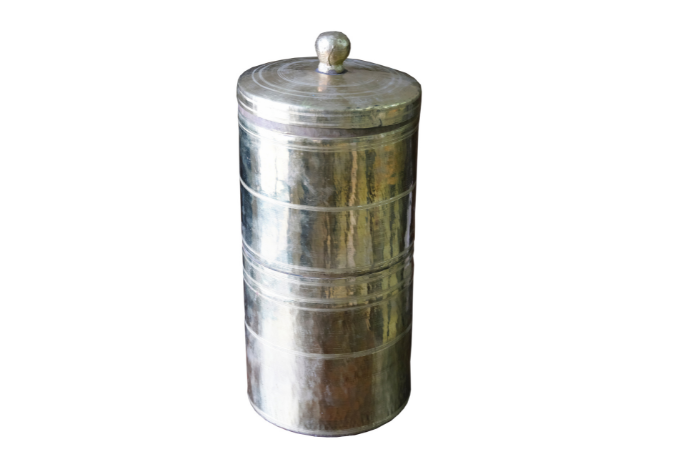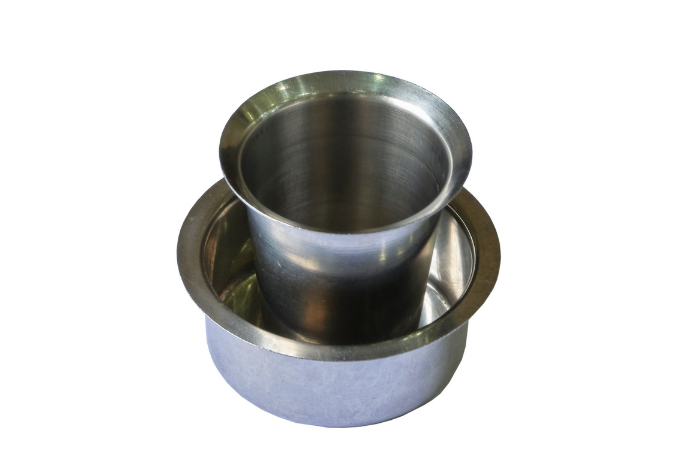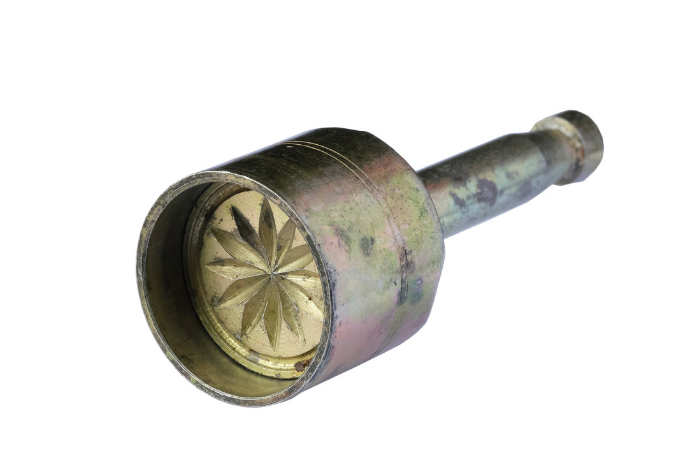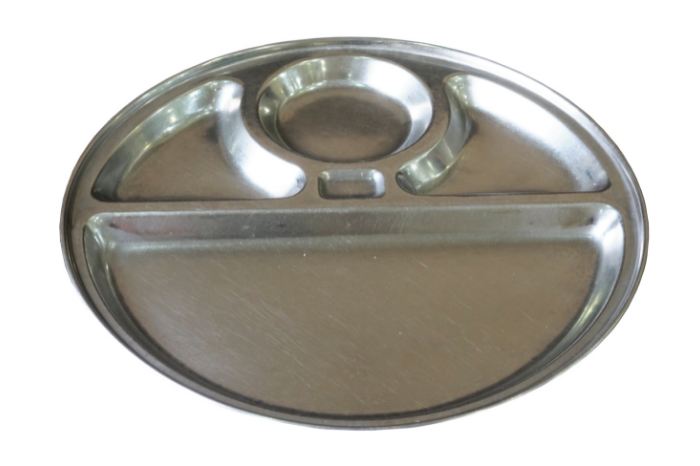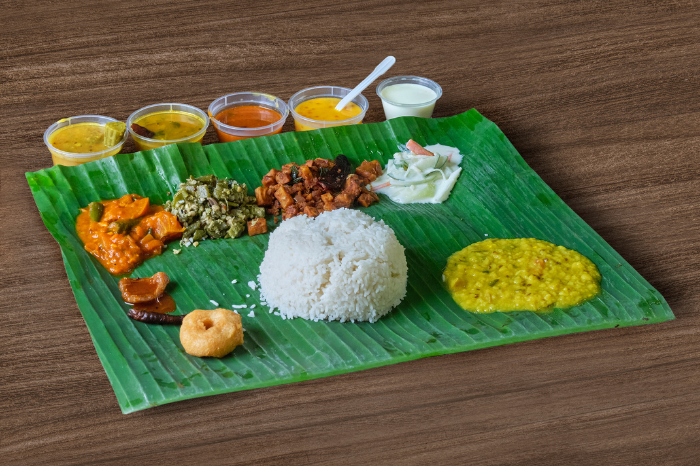 Jeweller to Brides and Businessmen: Ani Mani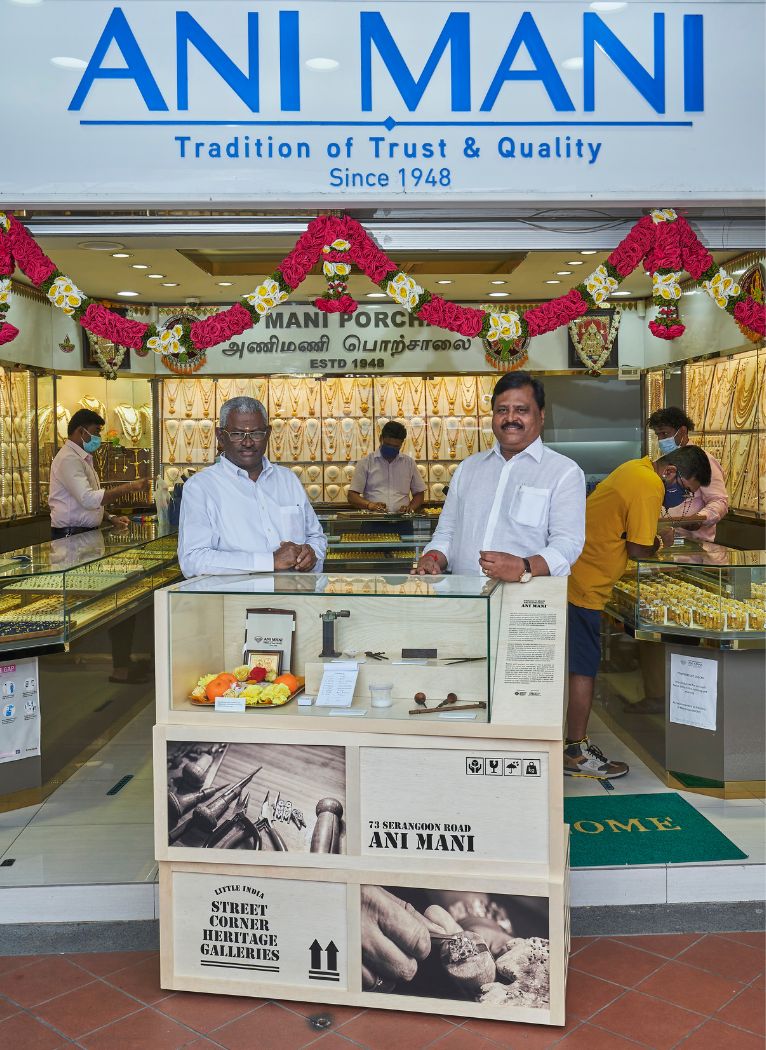 Ani Mani, which means "to adorn with jewels" in Tamil, has been decking its clientele with traditional Indian ornaments, gold jewellery and gems since 1948. Founders Rathnavelu and his brothers established the porchalai(jewellery shop) as they saw potential in the gold trade in Little India. For its customers, Ani Mani is the go-to goldsmith for traditional jewellery such as the thali(wedding pendant).
Ani Mani's customers purchase gold jewellery for a myriad of reasons, such as for investment, for use in religious ceremonies, and/or as family heirlooms. For the Indian community, the practice of buying gold during the spring festival of Akshaya Tritiya has become more popular as it is believed to be an auspicious day that would bring about increased wealth and prosperity.
Since its inception, Ani Mani has been renowned for casting the thali, a symbolic ornament worn by a bride to mark her marriage. According to South Asian tradition, each thali is customised according to the families' regional and religious specifications. The commissioning of a thali is so significant that families typically consult the almanac for auspicious dates and times to order and collect the thali. Ani Mani also routinely conducts a prayer session at their in-store altar when Hindu families come to collect their commissioned thali.
Besides gold jewellery, Ani Mani is also a purveyor of gemstones, which are traditionally worn among South Asians for luck in business and life. Ani Mani's in-house gemologists pair their customers with the right gemstones based on their birth chart, as every gem is believed to correspond to one of the nine cosmic bodies according to Vedic astrology. Today, Ani Mani is managed by the third-generation descendants of Rathnavelu's family, who continue to craft customised jewellery that hold personal significance to their customers.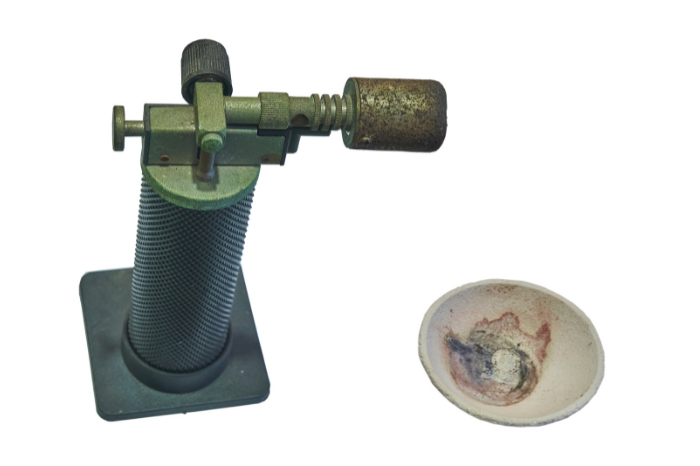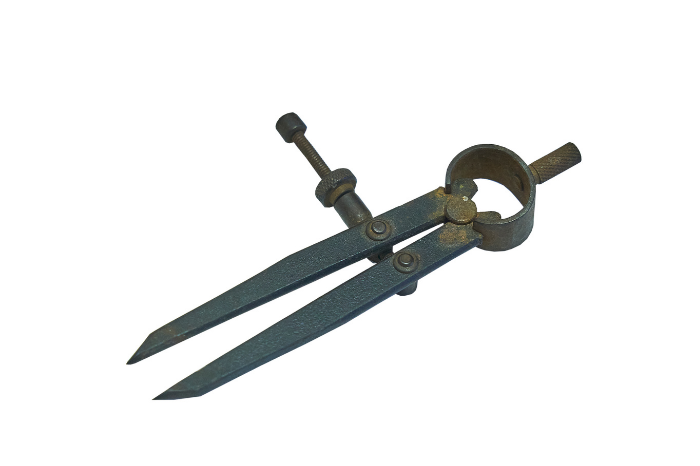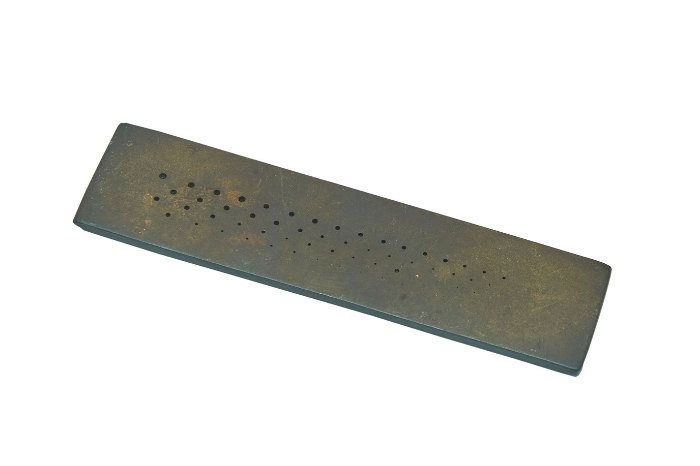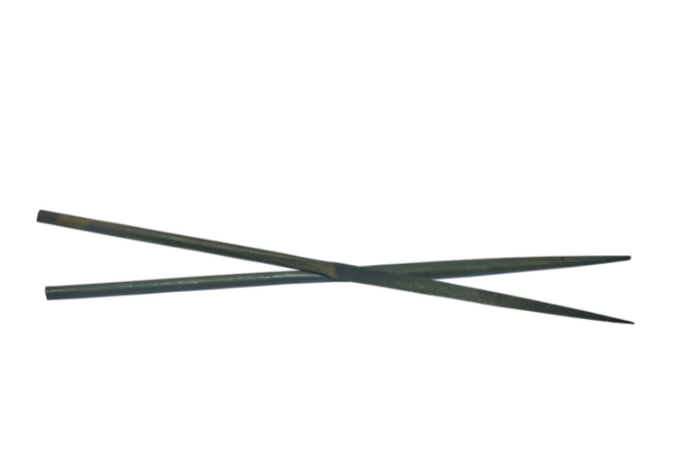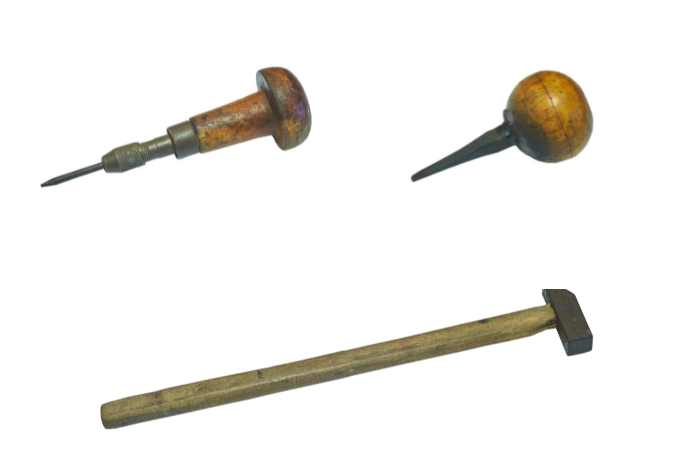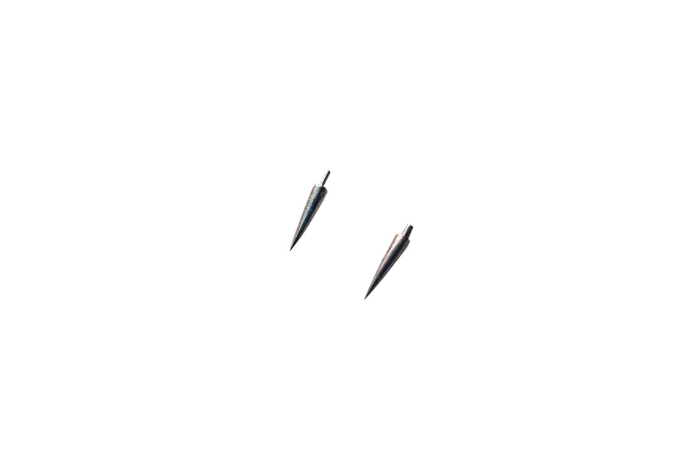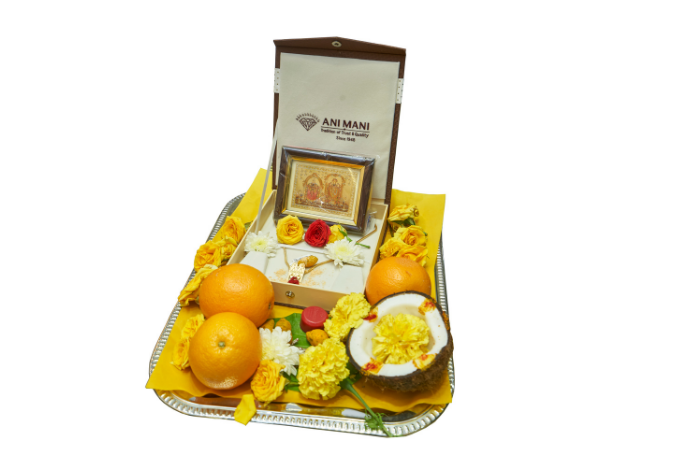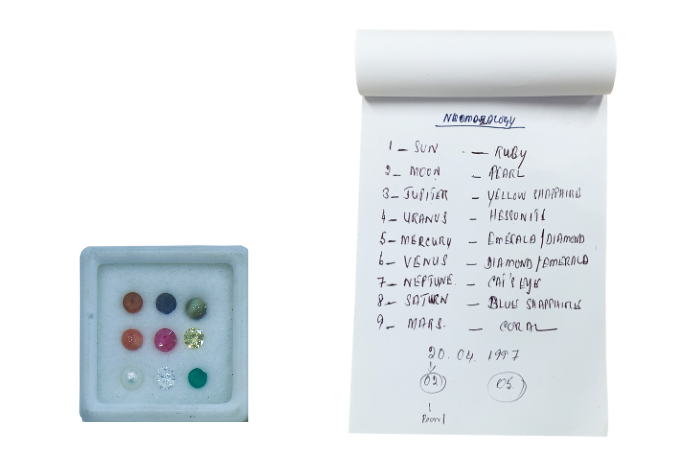 Delicacies on Leaves: The Banana Leaf Apolo
As its name suggests, The Banana Leaf Apolo is well known for upholding the South Indian tradition of serving food on banana leaves since its establishment in 1974. The restaurant's founder, S. Chellappan, picked up cooking from his father, who was a chef for businessman and philanthropist P. Govindasamy Pillai. Wanting to put his culinary skills to use, Chellappan dipped his hands into the food business with a small thosai stall, before establishing his own restaurant at 24 Cuff Road.
From its inception, The Banana Leaf Apolo was known for its fish head curry, a locally invented dish that was fast gaining popularity amongst diners. Using an undisclosed recipe comprising a secret blend of spices and pineapple, the fruity and savoury curry dish quickly became a signature dish for the restaurant and attracted both local and international patrons.
The Banana Leaf Apolo relocated to Race Course Road in 1983, and with its growing popularity, quickly expanded from a one-unit restaurant to one that encompasses three units. The restaurant also increased its menu items and introduced North Indian dishes. Riding on its success, it opened another branch at Little India Arcade, and three more in 2020 at Sixth Avenue, Rivervale Mall and Downtown East.
Today, The Banana Leaf Apolo is under the management of Chellappan's son, C. Sankaranathan, who, with his wife S. Rajeswari, also oversees Apollo Sellappas, the departmental store founded by the family in 2008. Despite its growing chain of eateries, the food business remains a family affair, with Rajeswari personally checking on the quality of the eateries' masala mix, and their son, S. Nirmal Raj overseeing the newest branches.