What makes Singapore, Singapore? And what makes Singapore home? @ Home, Truly follows Nadine, and her Gong Gong (Mandarin for "grandfather") as they relive the highs, lows, and moments in between of Singapore's journey from its beginnings as a nation to today.
Each chapter in this digital experience is illustrated by a different artist, in their own inimitable style. Check back every month for updates as our story unfolds!
This experience is presented in collaboration with The Straits Times. This is the fourth chapter of the story, and it explores the experiences of growing up in Singapore by different generations. Read on or click here for the first chapter (and then come back to this one later)!
Cut Out for This
Hello! Welcome back to Nadine and Gong Gong's story. It's the May holidays, and Nadine is staying at her Gong Gong's home while her parents work at the frontlines of the COVID-19 crisis. In our last chapter, Nadine was inspired by Gong Gong's stories about old toys, and decided to make something.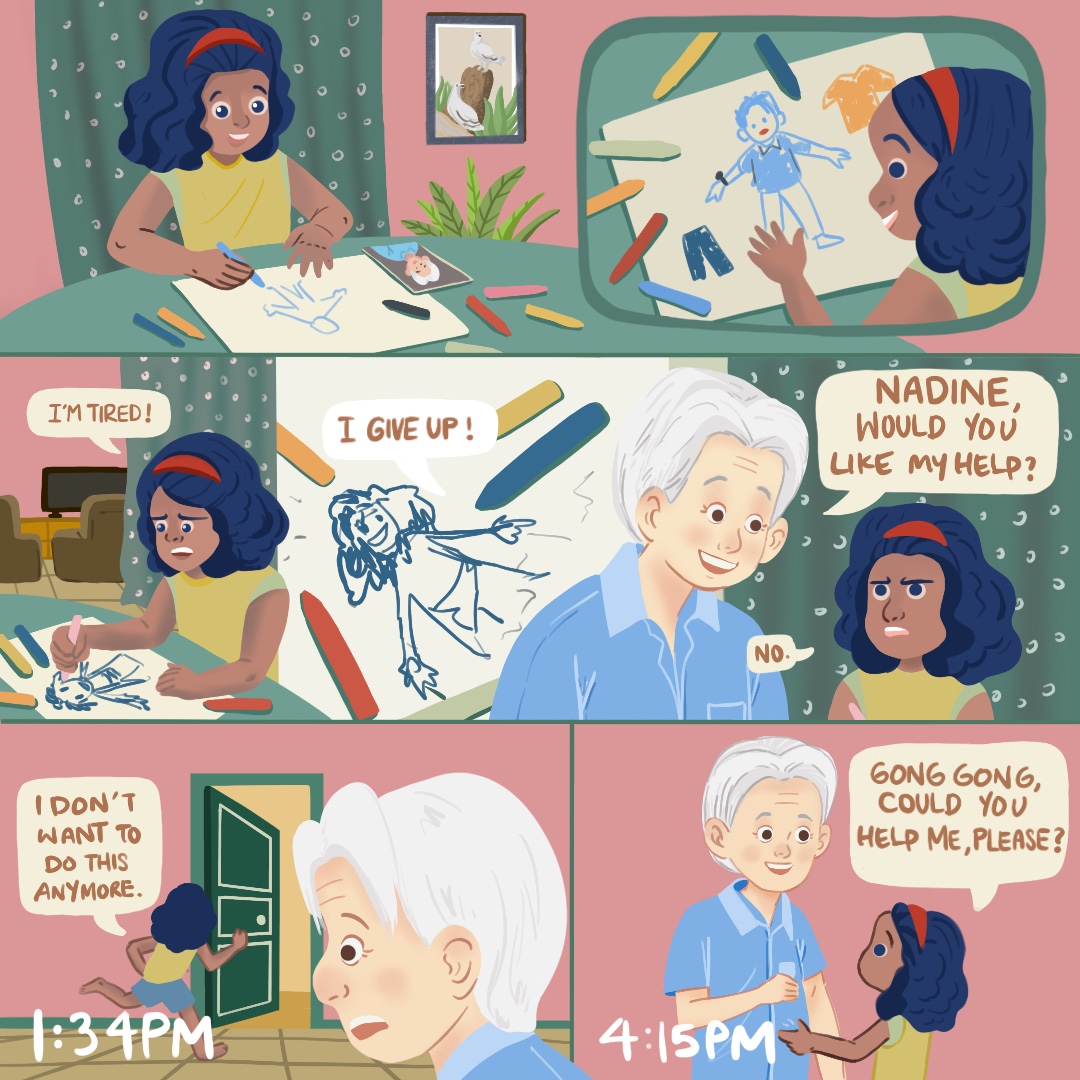 Of course, Gong Gong is all too happy to help. This "project" reminds him of when he was a young boy, and his sisters would make paper dolls. He had helped them to make a paper dog, once.
Psst! This chapter's illustrations are by Isaac Liang, who was born deaf and began his artistic journey at four when he started drawing on the cupboards of his home with crayons. Through his illustrations, animations, and traditional art mediums, Isaac amplifies vision and tells visual stories in a unique way.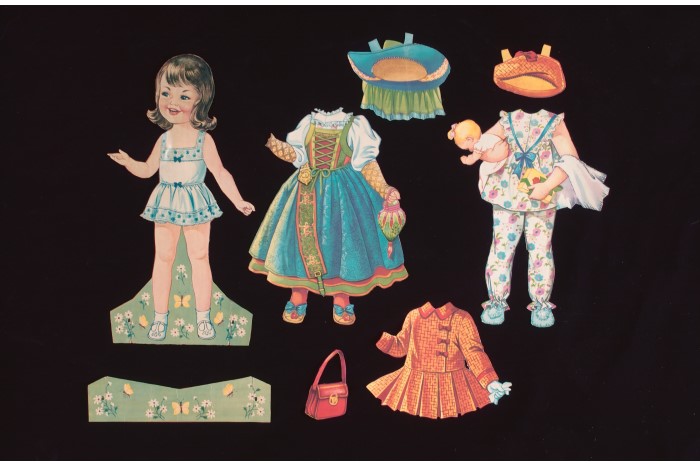 Paper doll and wardrobe set (1970s. Collection of the National Museum of Singapore.)
Paper dolls were all the rage in the first half of the 20th century, appearing in magazines, newspapers and comic books. This paper doll set has magnets on the individual pieces for children to play "dress up" with their dolls. This set even features a doll holding a doll... or perhaps a baby being carried rather precariously!
This Fashion
It is evening. Nadine and Gong Gong have spent all afternoon making a paper doll of Nadine and a wardrobe with different clothes, and tiny, twisty paper-clip hangers to go along with them. Nadine tells Gong Gong she's happy she didn't just quit and throw everything away.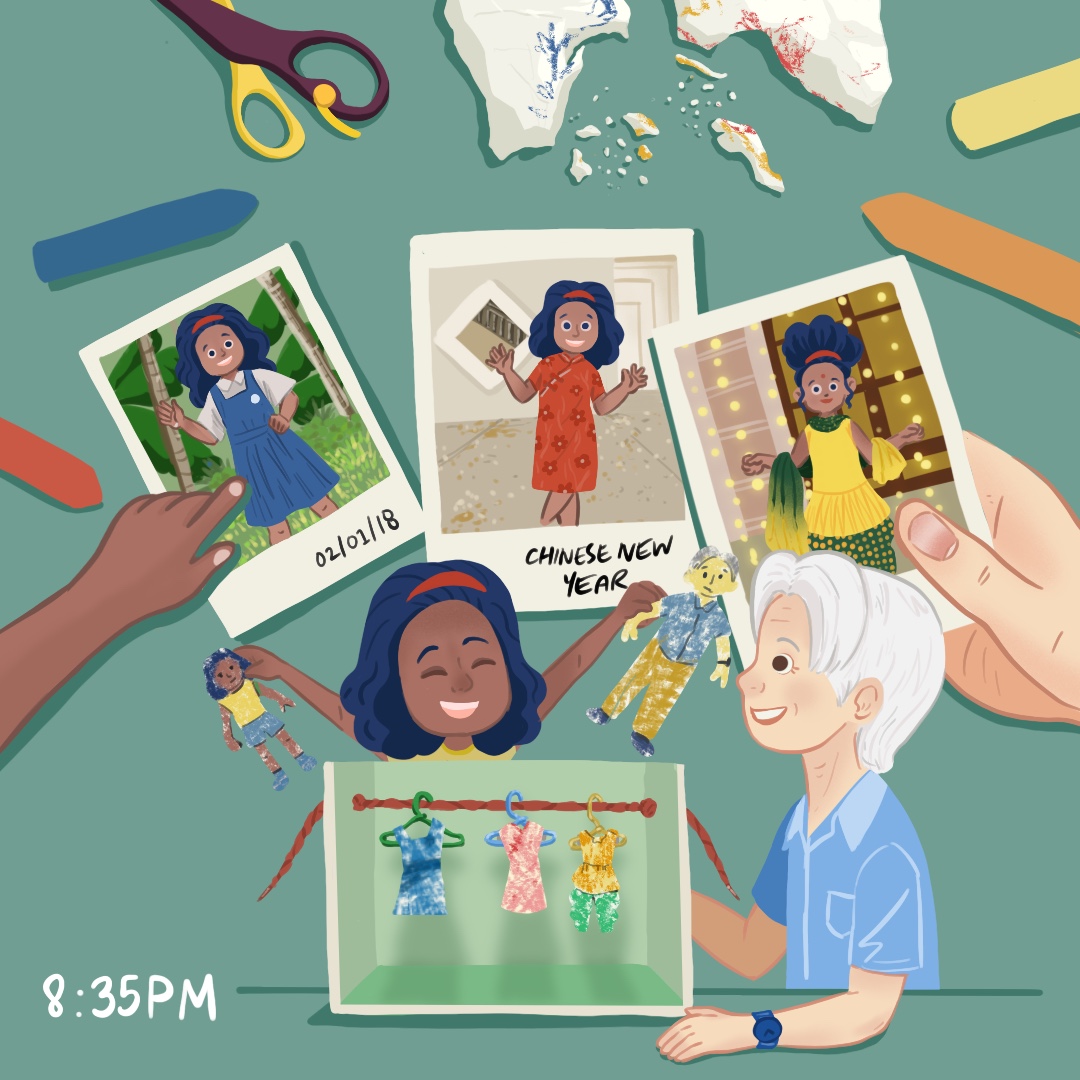 "This pinafore is my school uniform! The most magical part is the belt. It can be folded into different shapes. Sometimes when I eat a lot for recess, I feel very full and take it off at my desk!"
"This cheongsam represents my mummy's family… and it is pink! When I was a kid, I liked this colour a lot."
"The Punjabi suit represents my Appa's side (of the family). For both Chinese New Year and Deepavali, we buy new clothes!"
For many of the festive occasions in Singapore, people buy new clothes for several reasons – to celebrate a fresh start, to set the tone for the new year, to welcome luck and prosperity, to enjoy being in matching outfits with the whole family… or just for fun!
Photograph of a family dressed up for a day of Deepavali celebrations (27 October 1962. Courtesy of The Straits Times, Singapore Press Holdings.)
This family is all dressed up in new clothes to celebrate Deepavali. Two of the ladies are wearing sari, a long piece of fabric draped across the body, over a short, fitted blouse (choli) and a long petticoat. The sari has traditionally been regarded as a sign of maturity, or coming of age – which may explain why the younger girls are not wearing it but are nonetheless garbed in striking colours and fine materials.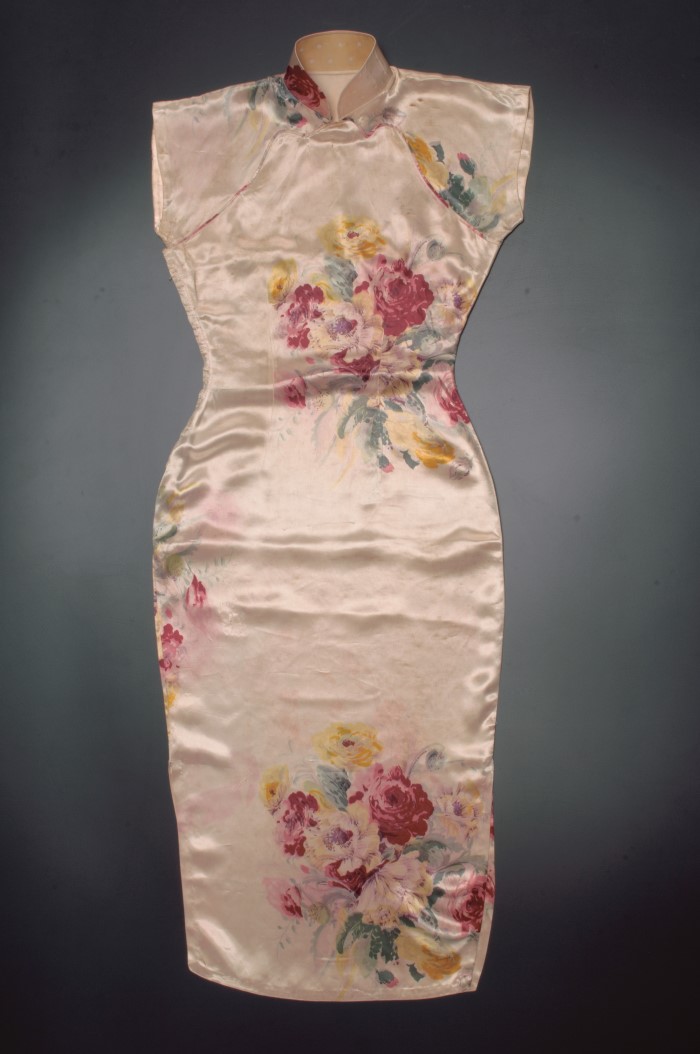 Cheongsam that belonged to Singapore's war-time heroine, Elizabeth Choy (1953, Silk, Gift of Elizabeth Choy. Collection of National Museum of Singapore.)
This silk cheongsam with floral prints was worn by the late Mrs Elizabeth Choy at the coronation of Her Majesty Queen Elizabeth II on 2 June 1953 in England. Mrs Choy was an inspiration not only as a war-time heroine who survived close to 200 days of torture, but also as an educator and social worker. She was fond of wearing cheongsam and bangles. The cheongsam (also known as qipao) was popularised in Shanghai in the 1920s and 1930s. Today, it is often worn during special occasions such as weddings and Chinese New Year.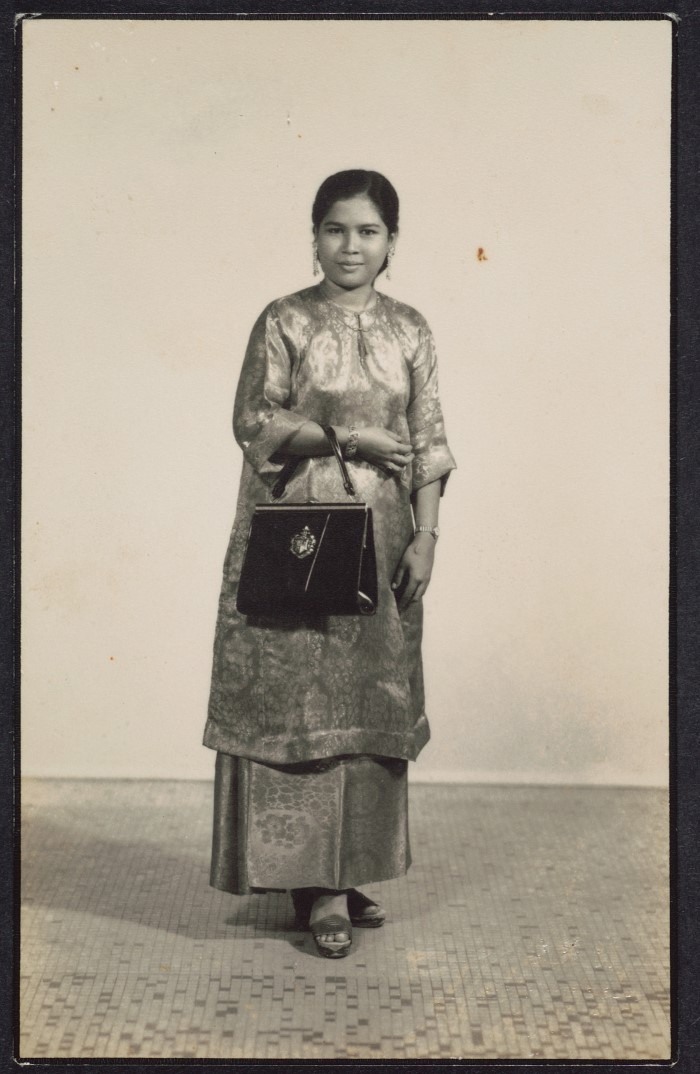 Portrait of a Malay woman. (1950s – 1960s, Paper, Gift of Rosaini bte Haris. Gift of Rosaini bte Haris.)
This lady is wearing a baju kurung (literally "dress that encloses") – a loose-fitting, full-length dress. It is usually worn on top of a sarong (skirt; when worn by women) or a pair of trousers (worn by men). The baju kurung pictured here was made of silk, and most probably used for formal occasions. Baju kurung can also be worn in less formal situations – those for everyday use are likely to be made of more breathable material like cotton.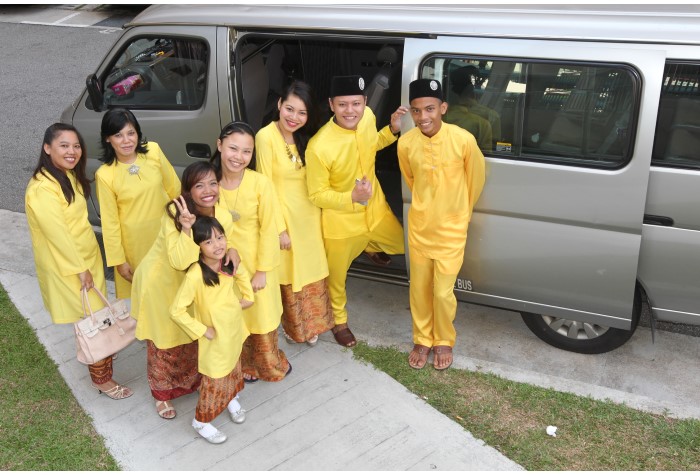 Photograph of family dressed up for Hari Raya Puasa (28 July 2013, Paper. Courtesy of Berita Harian, Singapore Press Holdings.)
Family members dressed in matching traditional clothing are a familiar sight across Singapore during Hari Raya Puasa.
…We [would] always get clothes for the children. That is the tradition, where they say Hari Raya you must have new clothes. So the kids also get excited. We will buy clothes for them, shoes and all that. Sounds so silly when you think about it.
- Khatijun Nissa Siraj, in an oral history recording by the National Archives of Singapore
The Lights of Deepavali
"Deepavali is one of my favourite festivals! I love going to visit Paati (Tamil for paternal grandmother) and Thatha (Tamil for paternal grandfather), and eating all the sweet treats!"
Gong Gong smiles as he remembers the first time he met Nadine's other grandparents – after Nadine's mum and dad started dating! It was over Deepavali, and they had gone without their children, and as they arrived at their future in-laws' doorstep, they were not sure if it had been such a good idea to go alone…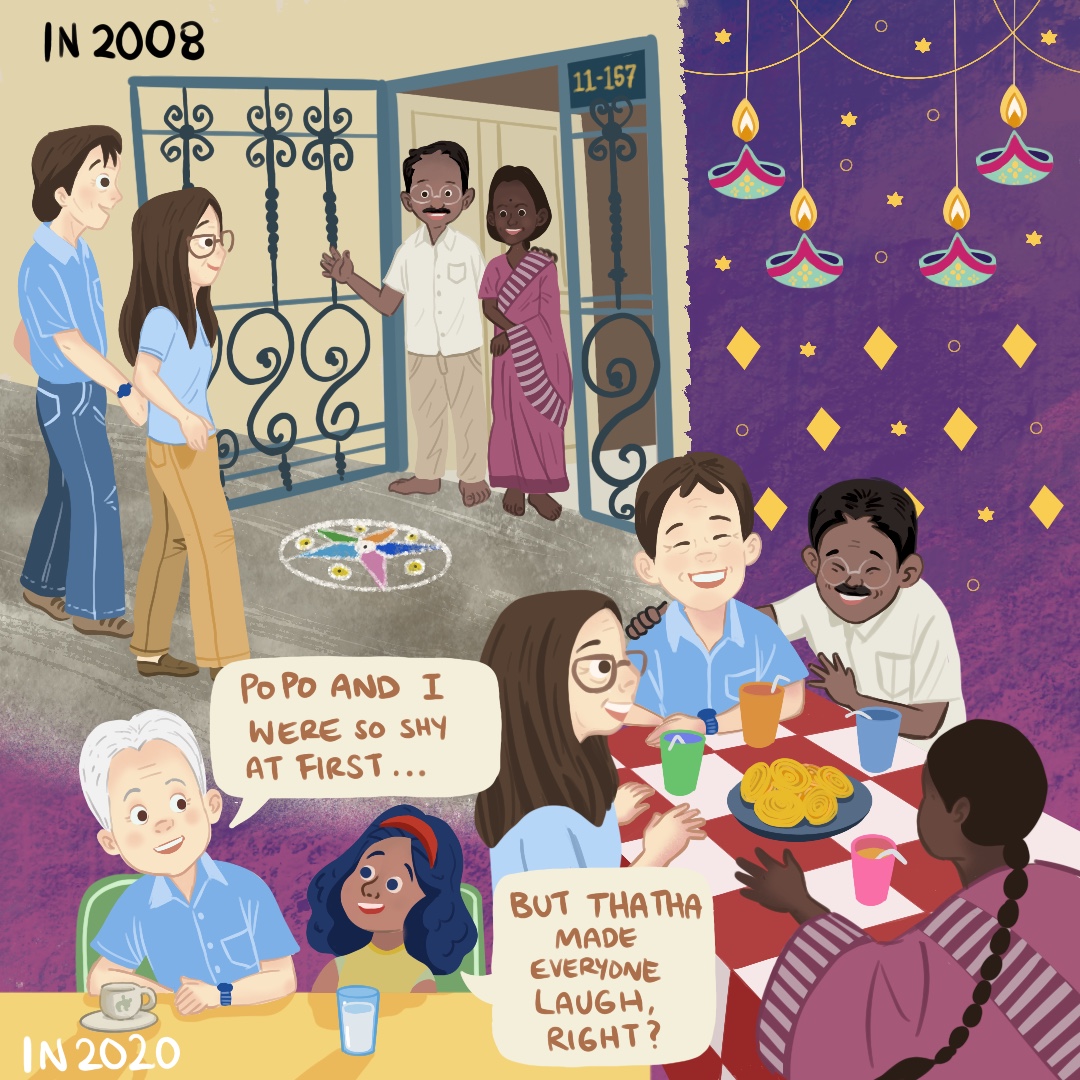 They needn't have worried, though. Their home was not just filled with lights, but also with light-heartedness, and warmth. Nadine's future Paati and Thatha were hilarious and charming, and Gong Gong and Po Po took to them immediately, despite their apparent differences.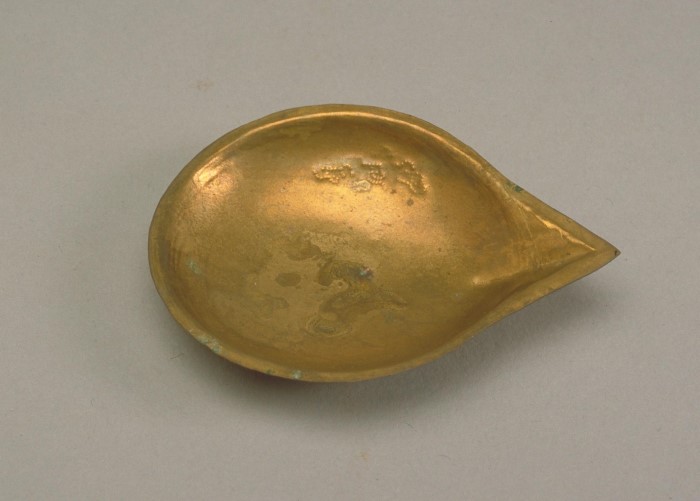 Oil Lamp (Brass. Collection of the National Museum of Singapore.)
Deepavali (from Sanskrit, meaning "row of lights") is celebrated on Amavasya ("no moon night") and the lighting of lamps signifies the triumph of good over evil, and of knowledge over ignorance. This lamp would have been lit along with several others, to bring brightness on the darkest night.
In-kueh-dible!
Nadine's eyes shine as she thinks about Deepavali. She loves eating murukku (a twisty, savoury snack made from flour), but even more than that, she loves making it with her aunts and cousins – from the shopping for ingredients, to the actual cooking!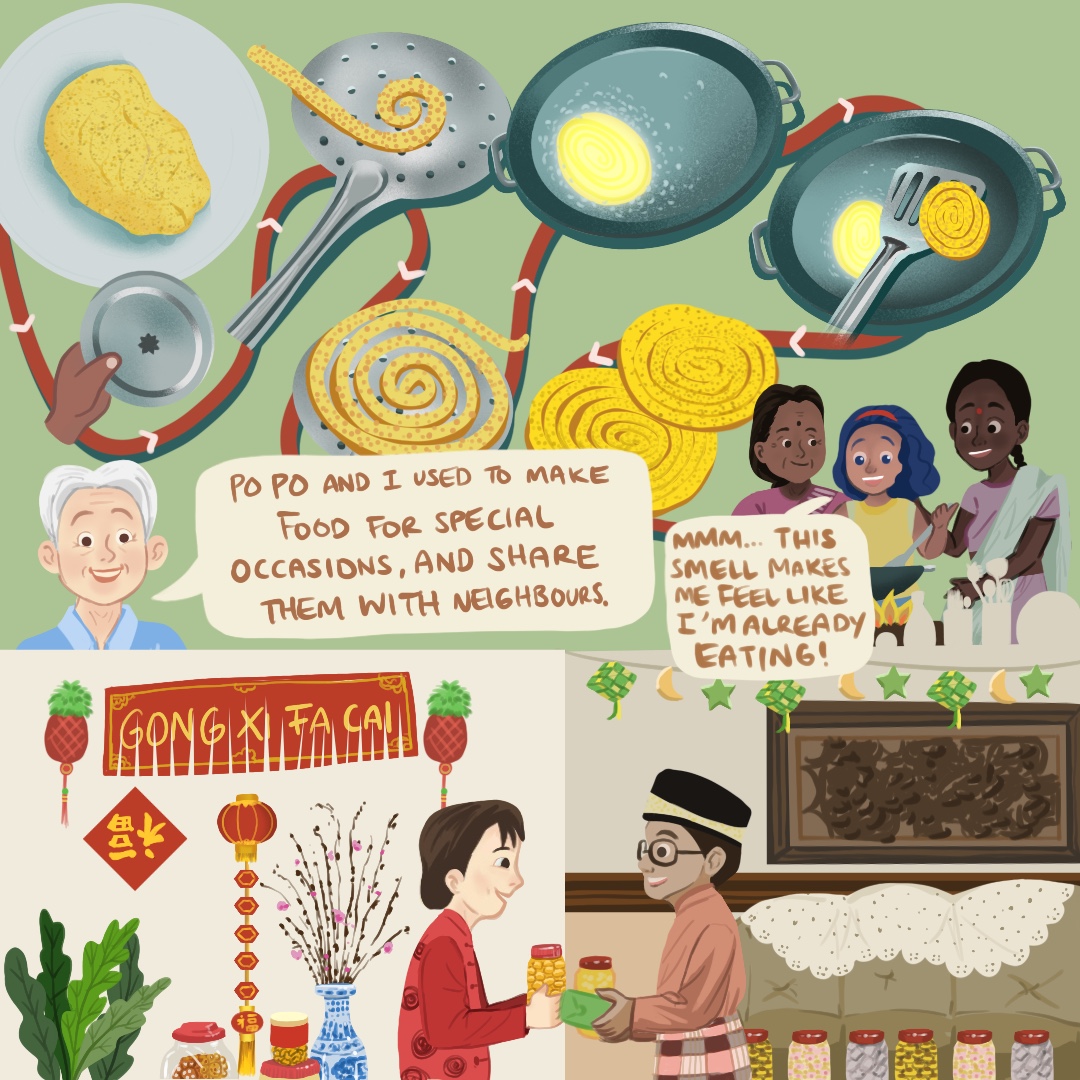 Gong Gong has stories to share too – he prepared snacks with Po Po for Chinese New Year (usually not a couple activity, but somehow Gong Gong enjoyed it!). For a few years in the 1990s, they exchanged treats with their Malay neighbours who were celebrating Hari Raya Puasa at the same time. Some of the goodies they shared were even the same, like pineapple tarts and kueh bangkit (melt-in-your-mouth tapioca cookies)!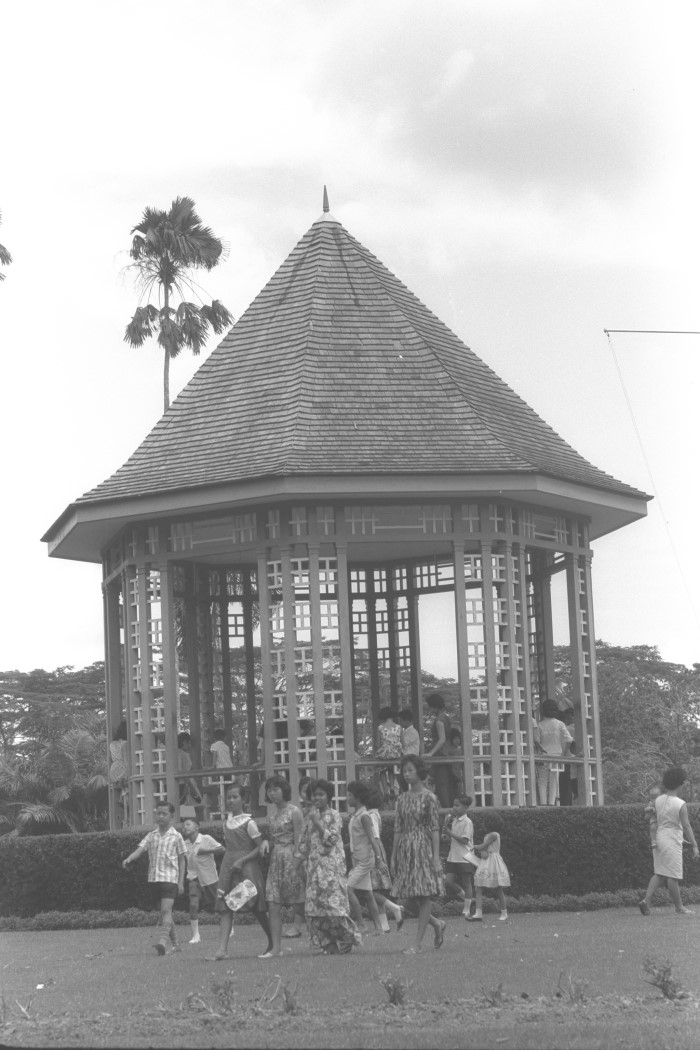 Photograph of Chinese New Year (second day) and Hari Raya Puasa celebrations at the Botanic Gardens (3 Feb 1965. Ministry of Information and the Arts Collection. Courtesy of the National Archives of Singapore.)
This photograph was taken in 1965, when Chinese New Year and Hari Raya Puasa celebrations coincided. The conjunction of both celebrations occurs once every 33 years – as Hari Raya Puasa is fixed in the Islamic calendar, but moves through the Gregorian calendar (which is the calendar we generally use for business and many other parts of life today).
In Singapore and Malaysia, this meeting of celebratory days has been called "Kongsi Raya" (or "Gongxi Raya") – where "Kongsi" means "share" in Malay, and also sounds like "Gongxi" (literally "congratulations" in Mandarin – "Gong Xi Gong Xi" is a Chinese New Year song). From 1996 to 1998, Hari Raya Puasa and Chinese New Year fell on the same week. The two special occasions will only be celebrated in the same week again in 2029.
…And as with most celebrations, there's always lots of food! Click on the arrows below to explore different food-making tools in our National Collection.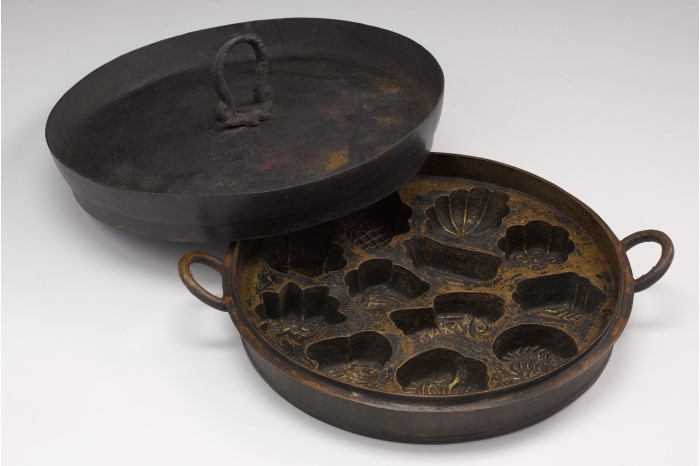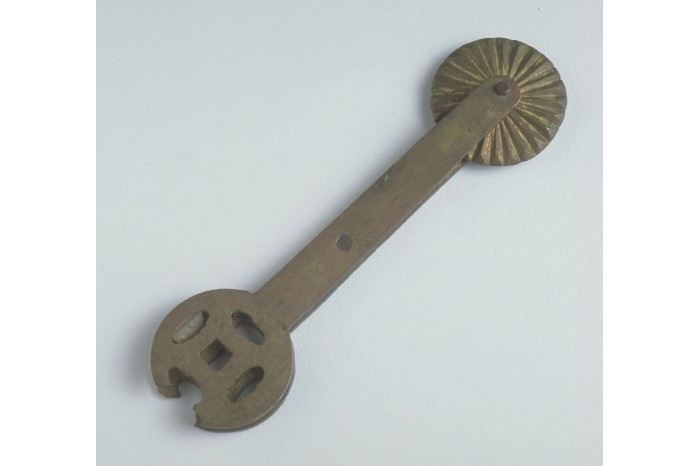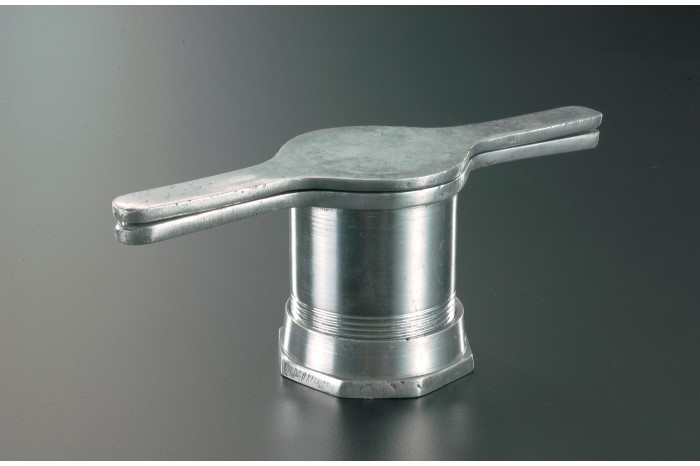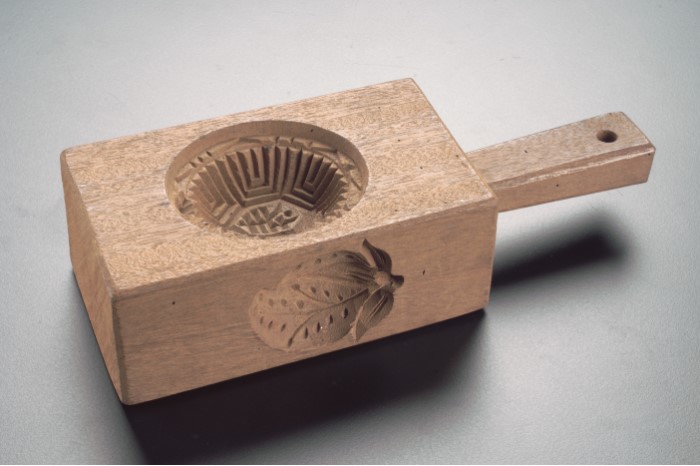 Everything Is Illuminated
Apart from food, there is another important thing to get excited about… lights! The images below show light-ups for different festivals and holidays. Find out how well you know Singapore's festivals by clicking on the Chatbird on the bottom right of your screen!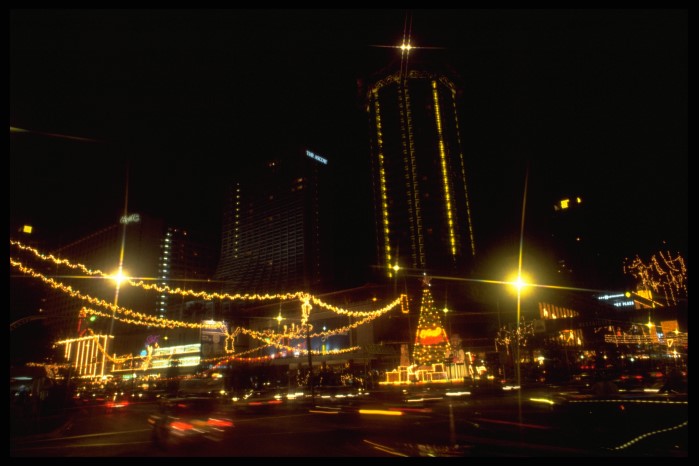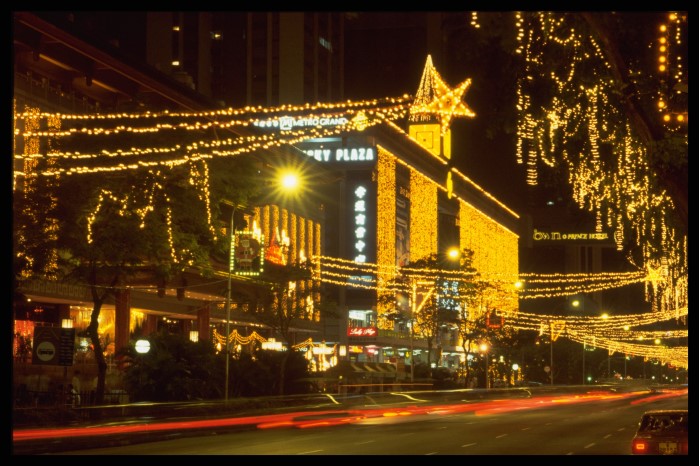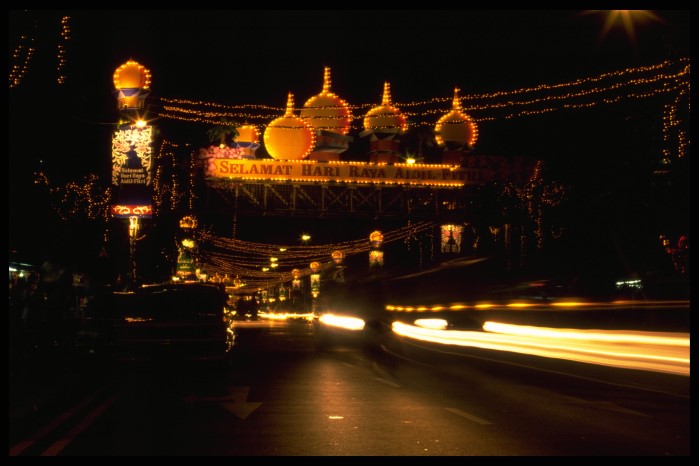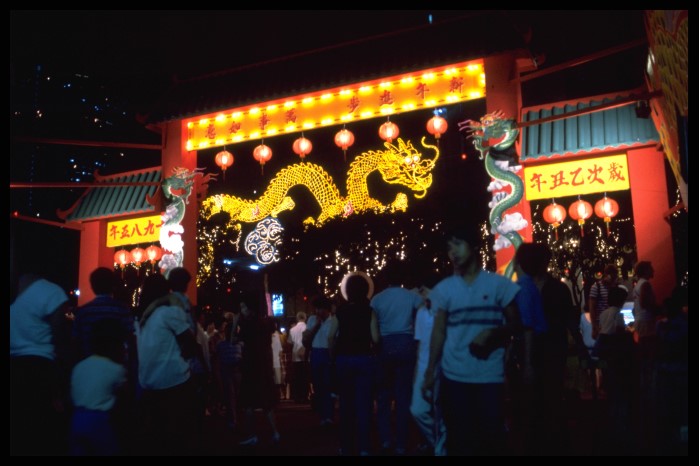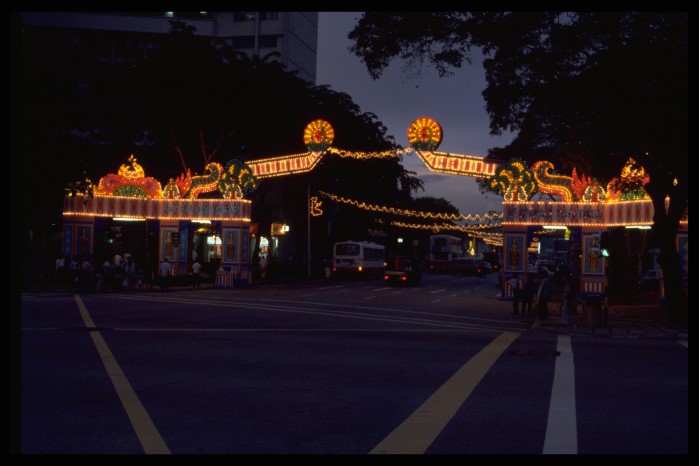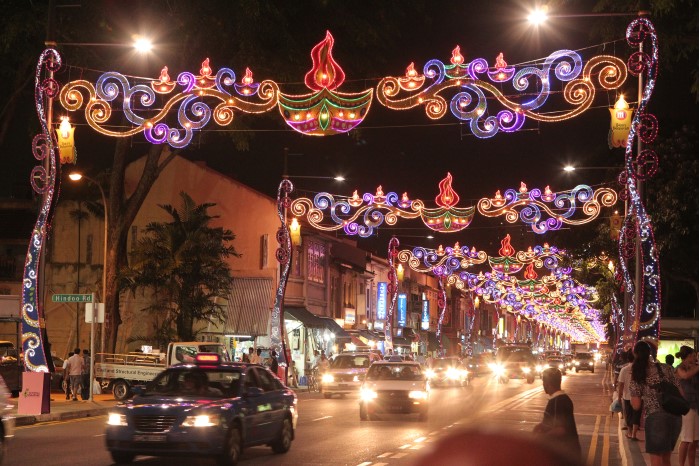 The Bus-ybody
"Oohhh lights!!! Appa and I will go see all the lights for festival lights every year. We love to sit on double-decker buses together, on the seats right at the front of the buses! Sometimes, the leaves and branches brush against the bus and the sound is a little scary but we don't care, the lights are AWESOME!!!"
"Speaking of bus rides," Gong Gong says, "your mum and I used to ride the bus together too! One time, she made me panic…"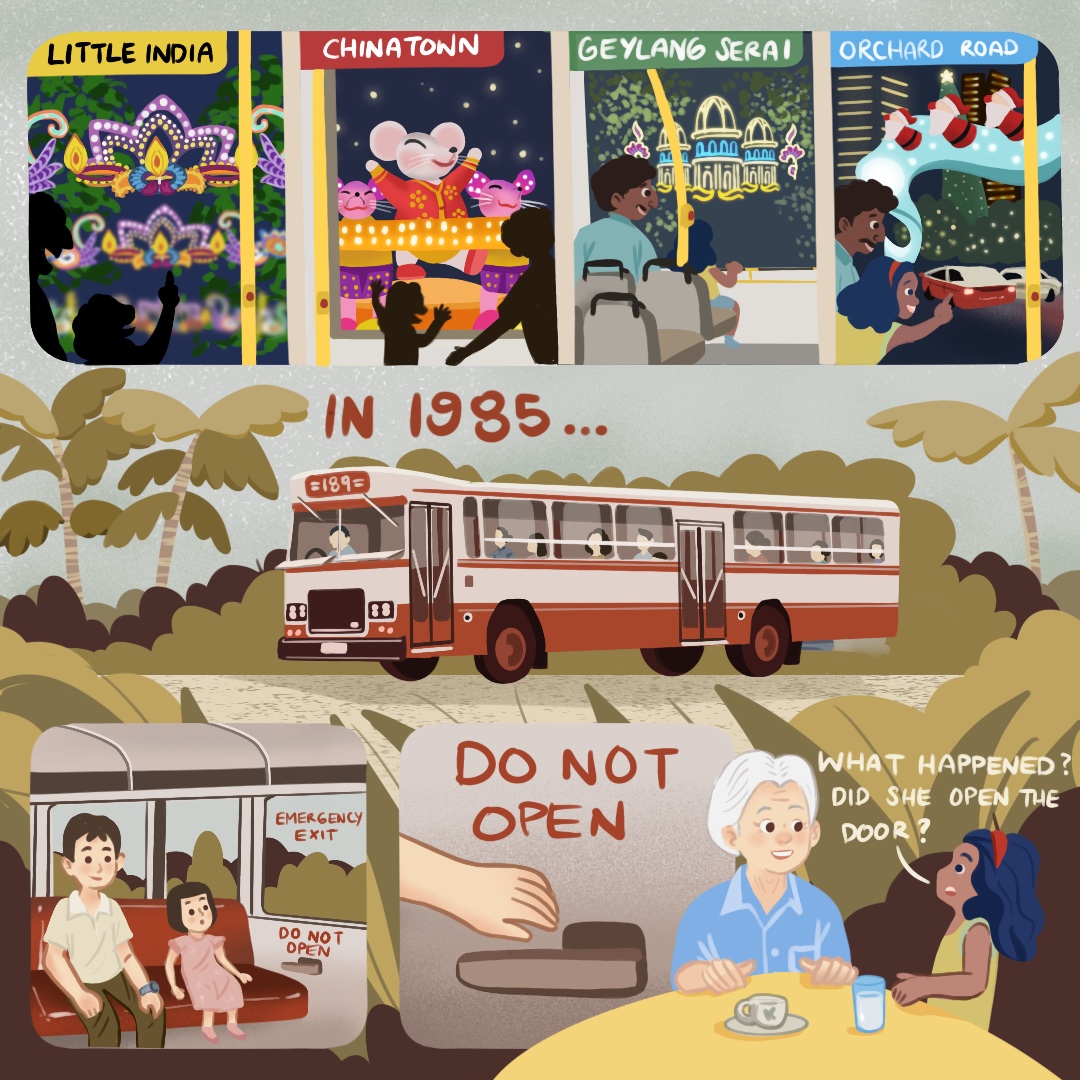 Did Nadine's mum open the door? Find out in the next chapter… Coming soon! Click here to explore the other chapters in the story.
---
This was Chapter Four of the @ Home, Truly digital experience, a special chapter because it also celebrates the launch of the physical exhibition, Home, Truly: Growing Up with Singapore, 1950s to the Present at Exhibition Gallery 2, National Museum of Singapore (open from 19 Dec 2020). Come down to the Museum to see some of these artefacts in real life!
@ Home, Truly is both a prelude and companion to the physical exhibition, and it covers similar themes, in a different format and through different perspectives and content. Click here to find out more about Home, Truly.