The Jubilee Walk is an eight-kilometre trail that connects the past, present and future elements of the Singapore story, from ancient Temasek to the colonial era, to nationhood, rapid urban development and beyond.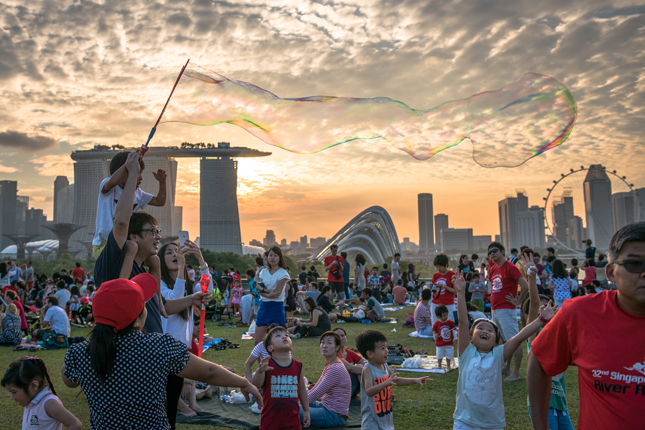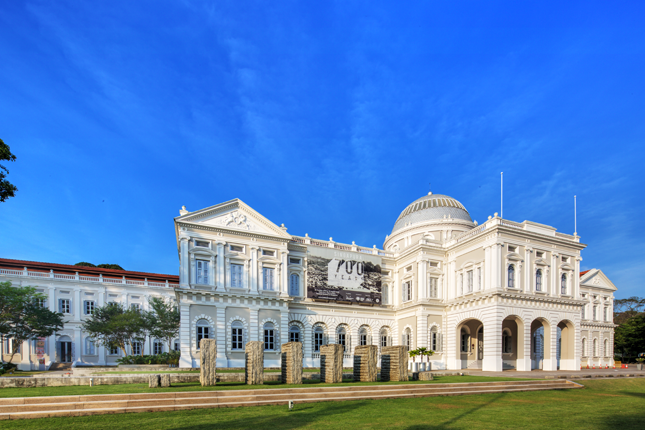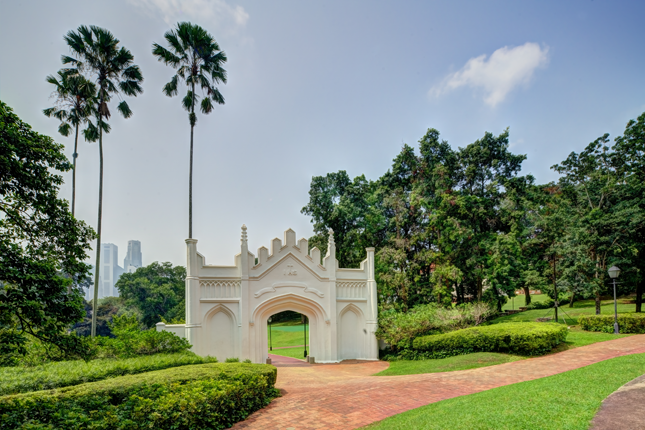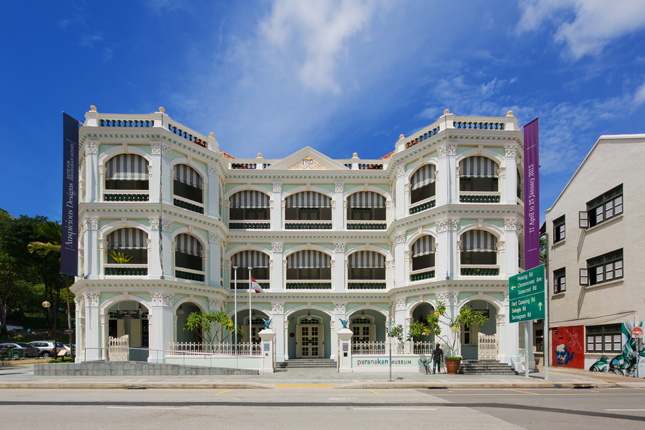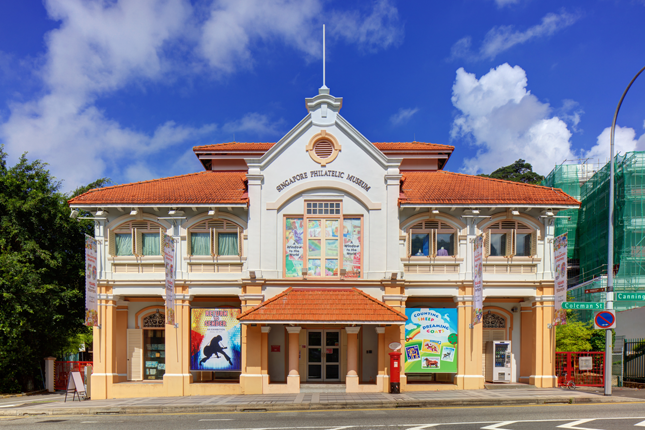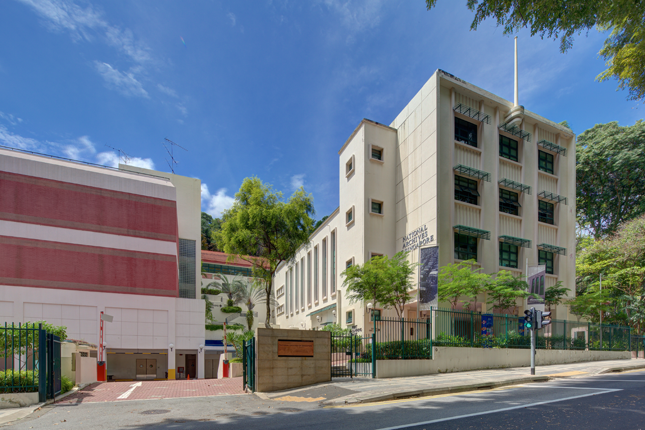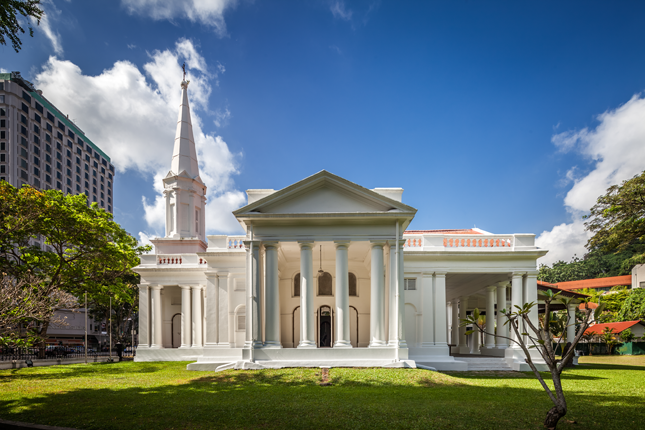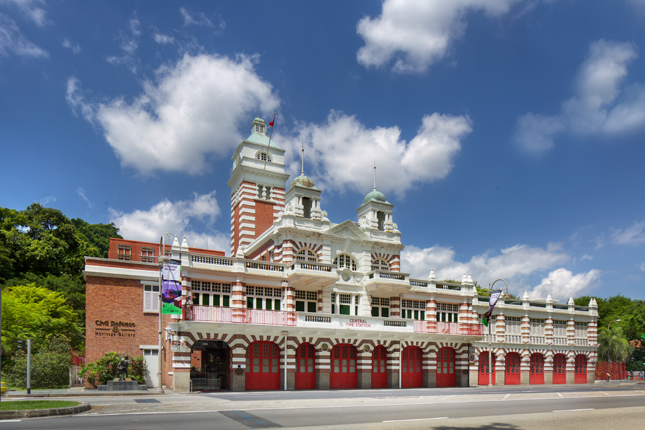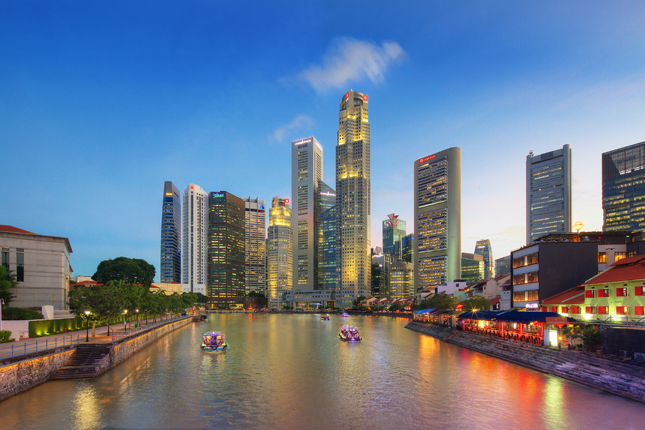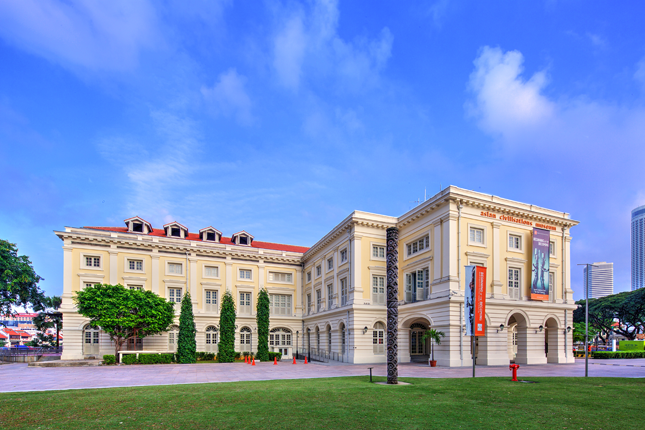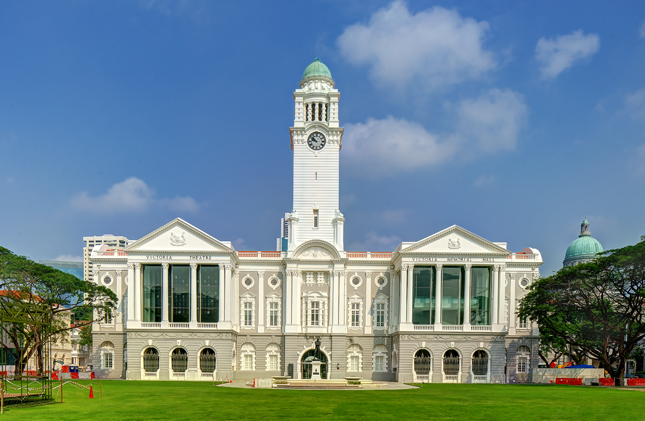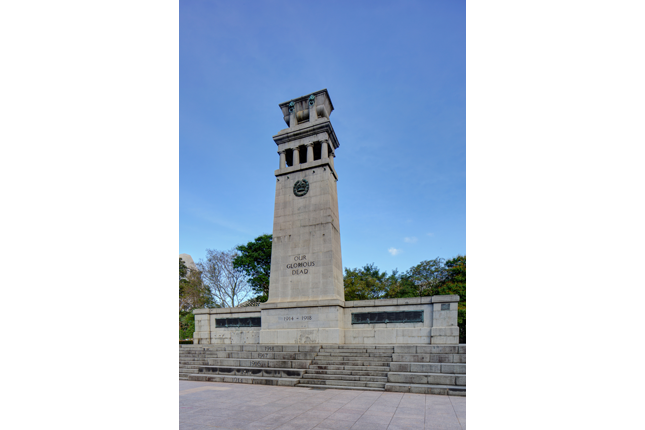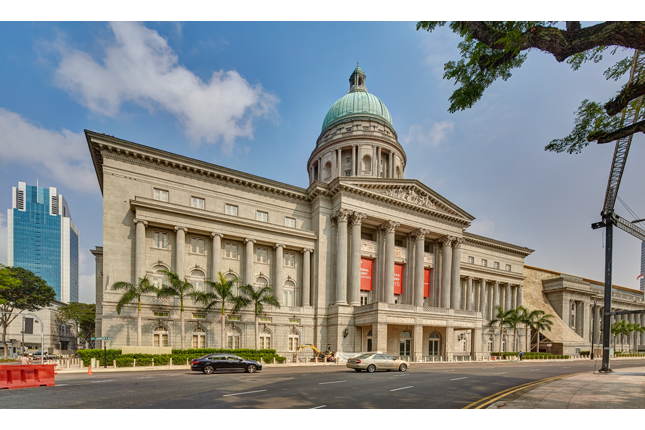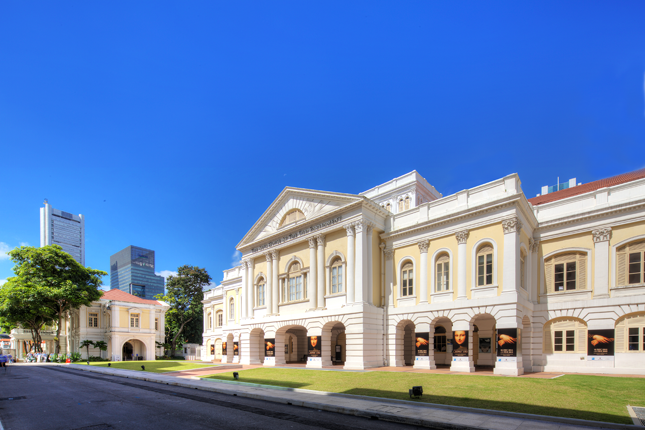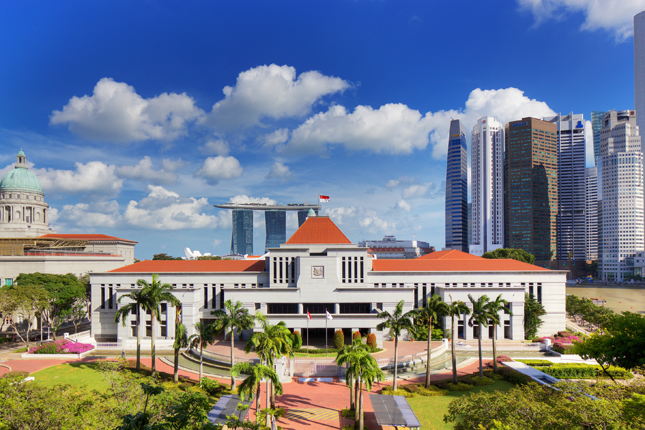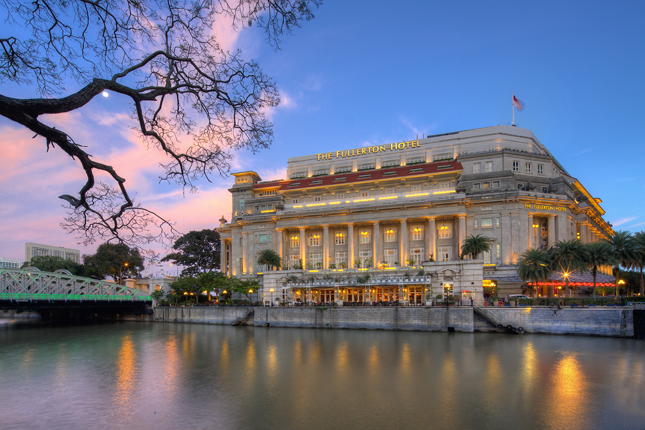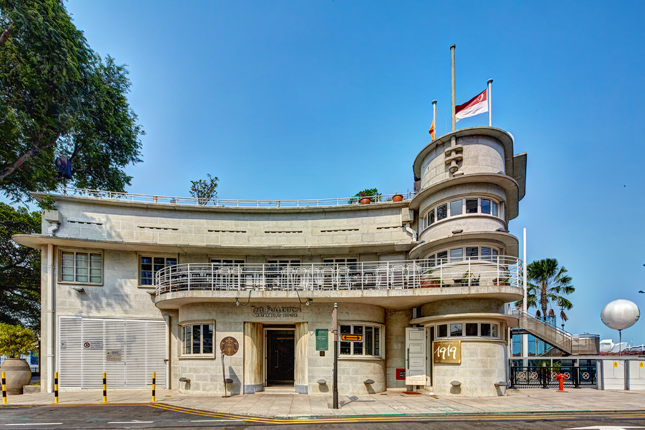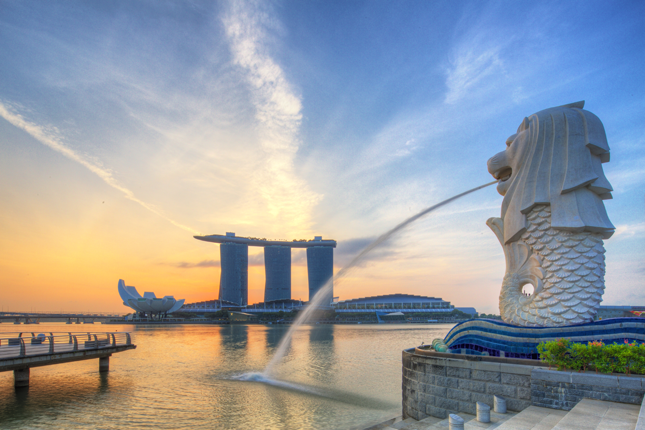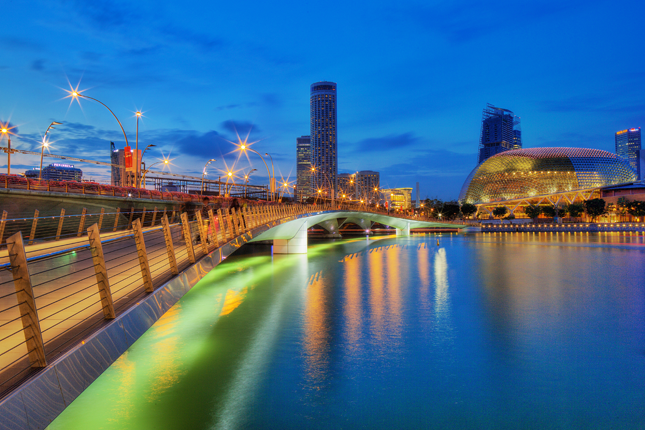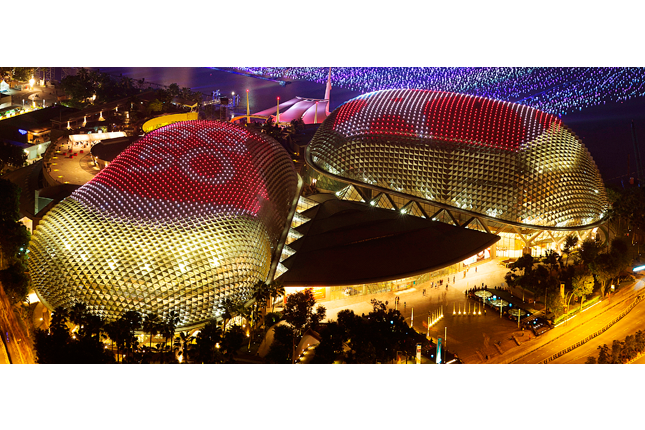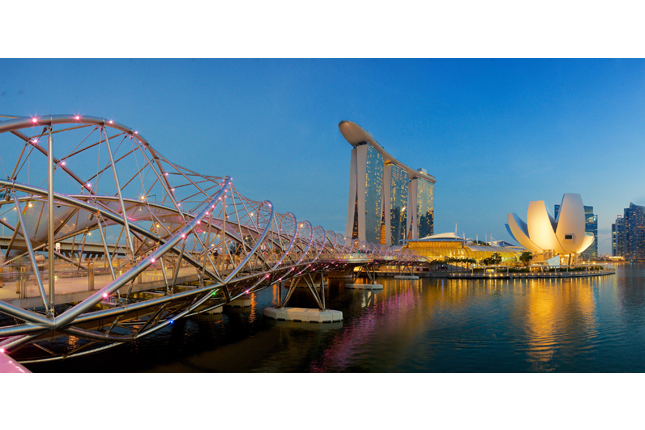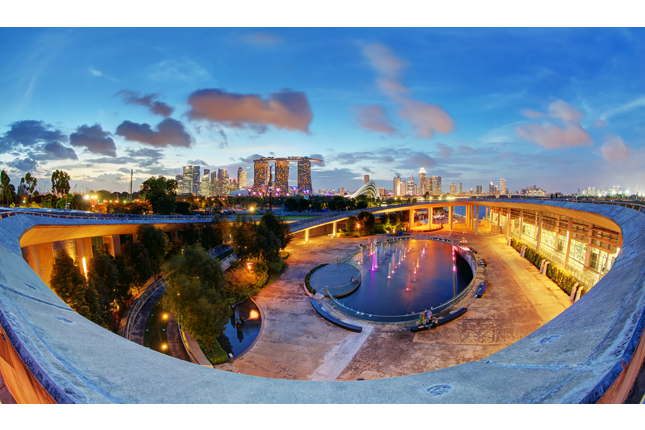 Download Jubilee Walk Map
English | Chinese | Malay | Tamil

Download Jubilee Walk Booklet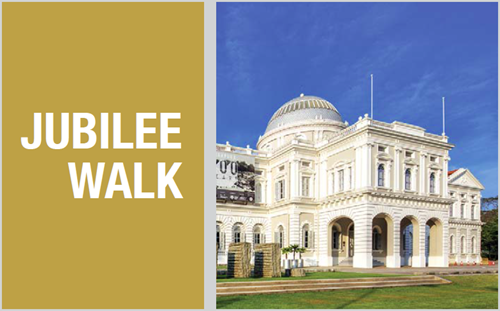 ---
Encompassing historic and iconic areas such as Fort Canning Hill, the Singapore River, the Civic District and Marina Bay, the Walk offers a chance to discover the people and communities who have contributed to our cityscape. The draw of Singapore as a 14th century regional trading hub, the vision and toil of both colonial and immigrant pioneers, and the fiery days of "Merdeka" (freedom or independence in Malay) are just some of the stories waiting to be told here, as are the experiences of modern-day Singapore overcoming the odds to become one of the leading global cities today.
About the Jubilee Walk
Launched in 2015 to commemorate the 50th anniversary of Singapore's independence, the Jubilee Walk marks key milestones of our nation-building and is a lasting physical legacy of our Golden Jubilee celebrations. It is a collaborative effort across various agencies, including Ministry of Culture, Community and Youth, National Heritage Board, National Parks Board and Urban Redevelopment Authority.
---
金禧之行全长8公里,沿途景观反映了新加坡的过去、现在与未来,从淡马锡时代到殖民时期的历史,从建国历程到延绵不断、日新月异的城市发展过程,娓娓追溯着"新加坡故事"。
这条步行道途经多个深具历史和标志性意义地点,如福康宁公园、新加坡河、市政区和滨海湾,通过展示新加坡的城市变迁,缅怀那些为此做出贡献的人们与社区。14世纪,新加坡成为自由贸易港口,时光变迁,殖民帝国和外来移民等建国先贤们的辛劳与睿智历历在目。不久后,这座岛屿迎来了高喊"Merdeka"(马来文中"自由"或"独立"之意)的动荡岁月。金禧之行将为您述说这些精彩的历史事件,并展示现代新加坡在发展历程中所面临的挑战,以及国人如何克服种种难关,使新加坡蜕变成为引领全球的国际都会。
关于金禧之行
值此新加坡建国50周年之际,金禧之行的推出旨在回顾和纪念建国以来的重要里程碑,并以有形文化遗产的形式向金禧国庆致敬。金禧之行是一项跨部门合作,参与单位包括文化、社区及青年部,国家文物局,国家公园局以及市区重建局。
---
Jejak Jubli adalah jejak peringatan sepanjang 8 kilometer yang menghubung-kaitkan unsur-unsur masa lampau, masa kini dan masa depan dalam kisah Singapura, dari zaman purba Temasek hinggalah ke zaman penjajahan, seterusnya kepada era pembangunan Singapura selaku sebuah negara merdeka, perkembangannya sebagai bandar yang pesat serta pelbagai kemajuan selanjutnya.
Merangkumi kawasan-kawasan bersejarah dan ikonik seperti Bukit Fort Canning, Sungai Singapura, Kawasan Sivik dan Marina Bay, Jejak Jubli menawarkan peluang untuk menemui rakyat dan masyarakat yang telah menyumbang kepada pembinaan bandar Singapura. Tarikan Singapura sebagai sebuah pusat perdagangan serantau abad ke-14, wawasan dan titik peluh para perintis penjajah dan pendatang, serta hari-hari 'Merdeka' (yang bermaksudkan kebebasan atau kemerdekaan dalam istilah bahasa Melayu) yang penuh pergolakan, hanyalah merupakan sebahagian kecil daripada koleksi pelbagai kisah yang sedia untuk dibentangkan sepanjang Jejak Jubli ini. Pastinya, kisah-kisah ini akan turut menceritakan pengalaman-pengalaman di sebalik perjalanan dan penubuhan bandar moden Singapura, serta usahanya mengatasi pelbagai jenis cabaran untuk muncul sebagai salah sebuah bandar global yang utama dan berjaya pada hari ini.
Tentang Jejak Jubli
Dilancarkan pada tahun 2015 sempena meraikan ulang tahun kemerdekaan Singapura yang ke-50, Jejak Jubli memperingati pencapaian-pencapaian penting dan utama sepanjang pembangunan negara kita dan merupakan warisan buat sambutan Jubli Emas Singapura yang fizikal lagi berkekalan. Ia adalah suatu usahasama hasil gabungan pelbagai agensi dalam negeri termasuklah Kementerian Kebudayaan, Masyarakat dan Belia (MCCY), Lembaga Warisan Negara (NHB), Lembaga Taman Negara (NParks) dan Penguasa Pembangunan Semula Bandar (URA).
---
பண்டைய தெமாசெக் அரசாட்சியிலிருந்து காலனித்துவ ஆட்சி, சுதந்திர தேசம், துரிதமான நகரமய மேம்பாடு, எதிர்காலம் என சிங்கப்பூர் கதையின் கடந்தகால, நிகழ்கால, எதிர்கால அம்சங்கள் அனைத்தையும் இணைக்கும் 8-கிலோமீட்டர் நீளப் பயணமே இந்தப் பொன்விழா பெருநடை.
பொன்விழா பெருநடையின் விவரம்
சிங்கப்பூர் சுதந்திரம் அடைந்து 50 ஆண்டுகள் நிறைவடைந்ததை முன்னிட்டு 2015ஆம் ஆண்டில் அறிமுகமான பொன்விழா பெருநடை, நம் நாட்டு நிர்மாணத்தின் முக்கிய சாதனைகளை நினைவுகூறும் நமது பொன்விழா கொண்டாட்டத்தின் நீடித்த நடவடிக்கையாகும். கலாசார, சமூக, இளையர் அமைச்சு, தேசிய மரபுடைமை கழகம், தேசிய பூங்கா கழகம், நகர சீரமைப்பு வாரியம் உள்ளிட்ட பல்வேறு அமைப்புகளின் கூட்டு முயற்சியுடன் இந்தப் பெருநடை அறிமுகமானது.