About the Street Corner Heritage Galleries scheme
The Street Corner Heritage Galleries scheme is a collaborative effort between NHB museums, heritage institutions and community galleries, and local shop owners in their respective precincts to strengthen partnerships with communities and raise awareness of and foster deeper appreciation for heritage in everyday spaces.
The scheme allows NHB to work closely with local shop owners with at least 30 years of history in selected precincts to co-create "mini museums" that showcase the history and heritage of their respective businesses and trades. Located on site, these galleries will display historical documents, photographs and artefacts that tell the stories of these shops.
On top of providing funding, curatorial support and assistance in fabricating the showcases, NHB will also work with local shop owners to develop programmes such as talks, tours and workshops, and provide opportunities to participate in key NHB events such as the Singapore Heritage Festival and the respective CultureFests of the heritage institutions within their precincts.
Pastries filled with history: Loong Fatt Tau Sar Piah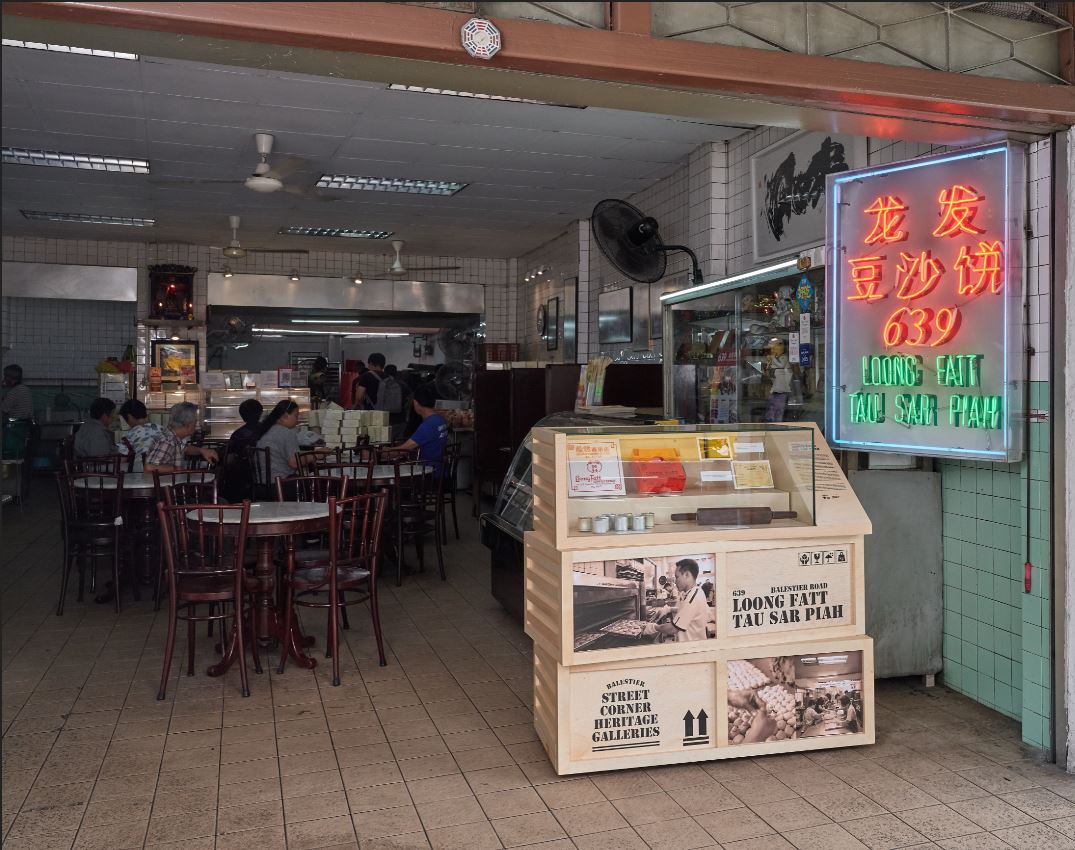 There is always a long queue at Loong Fatt as people line up for its signature tau sar piah, a traditional flaky pastry filled with mung bean (also known as green bean) paste. However, this landmark shop, which is said to be the oldest surviving traditional kopitiam (coffee shop) at Balestier Road, had its beginnings as a Western-style bakery in 1948.
Loong Fatt's founder, Lee Wang Long (1922-2018), arrived in Singapore from Hainan, China, and first worked as a housekeeper, where he learned to bake English-style cream puffs and other sweet confections. In 1948, he opened a bakery cum kopitiam in this single-storey shop which flourished in the 1950s and 1960s. When business declined in the 1970s, Loong Fatt turned to making tau sar piah.
Today, Lee's family continues to run Loong Fatt, where a team of bakers prepare 3,000-4,000 tau sar piah every day. The exact recipe is a secret, but according to Mdm Loo Suan Mui, who has worked at Loong Fatt since the 1970s, high-quality butter is added to produce a crispier crust, which differs from the softer crust of tau sar piah made in the traditional Teochew style.
The shop has been renovated a few times over the years, but its original green and white wall tiles as well as some of the wooden benches and tables have been retained. Tradition, it seems, is never out of style at Loong Fatt, which still draws in the crowds who come for a hearty meal and often leave with a box or more of tau sar piah fresh from its ovens.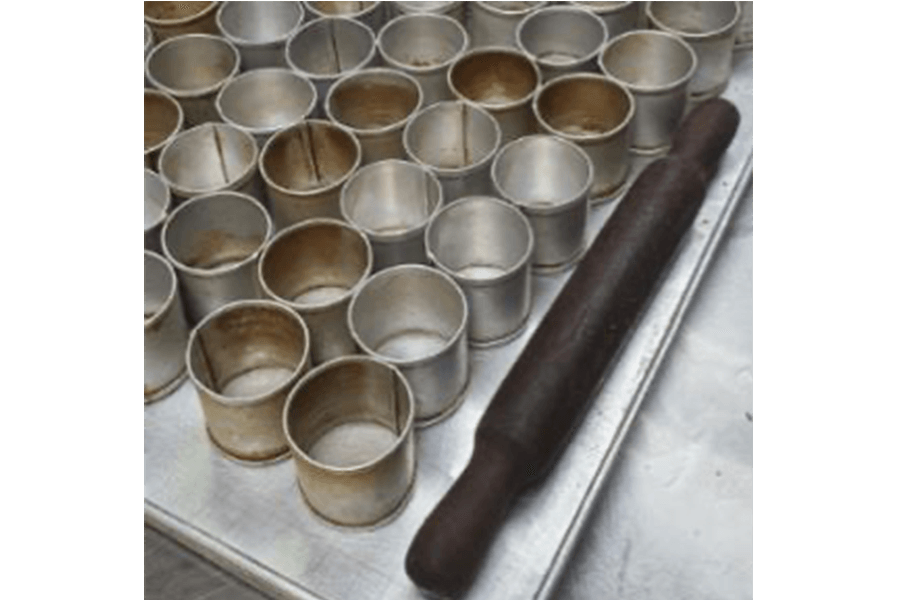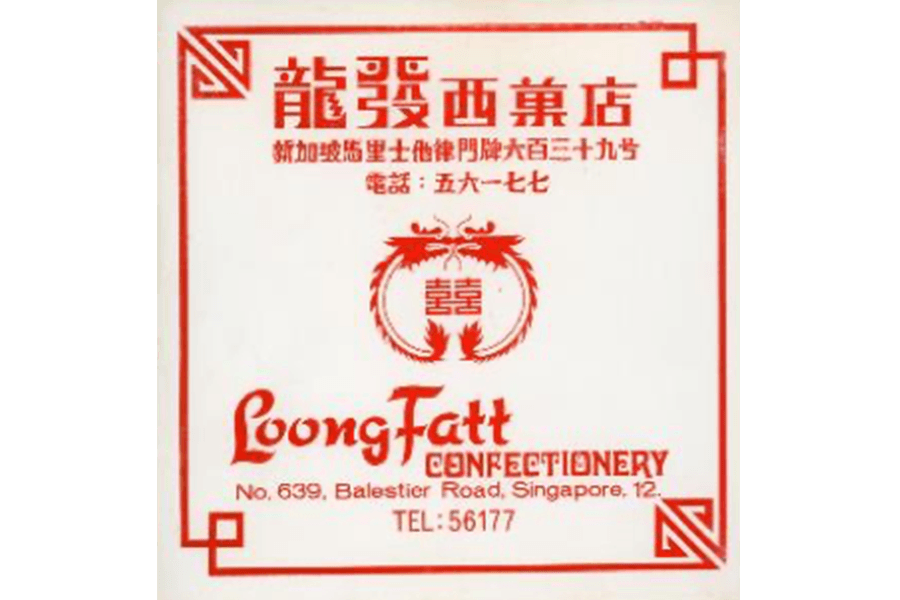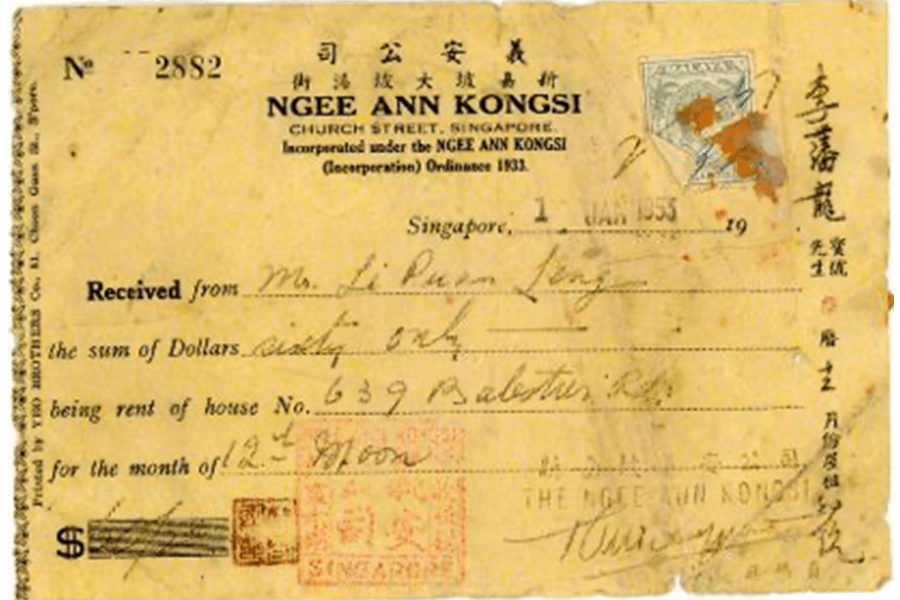 From market stall to restaurant: Loy Kee Best Chicken Rice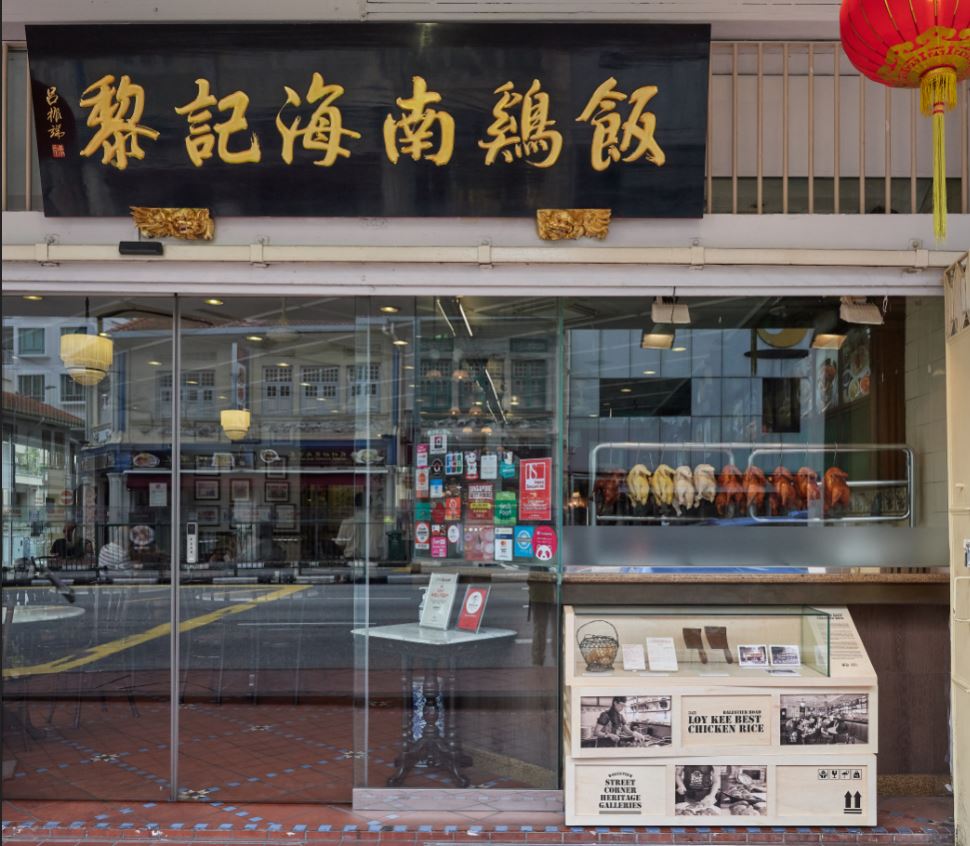 For more than 25 years, people have flocked to this corner shop to dine on succulent chicken and fragrant rice, spiced with hand ground ginger and a homemade garlic-chilli dip. However, few may be aware that Loy Kee has been selling traditional Hainanese chicken rice in the Balestier area since 1953.
Loy Kee's founder, Loy Nie In (1920-2007), came to Singapore from Hainan in the 1940s and his wife, Qua Tee, joined him in Singapore subsequently. In 1953, the Loys opened a little stall selling Hainanese chicken rice as well as chicken and pork porridge at Rayman Market (now Whampoa Makan Place), near a newly built Singapore Improvement Trust (SIT) housing estate called Rayman Estate.
Business was good but it was backbreaking work for the Loy family. James Loy, the Loys' youngest son, recalled that his parents would often sleep over in the market stall as they needed to boil porridge and prepare chicken for residents wanting a hearty breakfast early in the morning. The Loys continued to do well in the 1970s, when Rayman Estate was redeveloped into a Housing & Development Board estate.
In the 1980s, the Loys retired and handed down their business to their children. Today, Loy Sai Hong, their elder son, continues to run the family's chicken rice stall at Whampoa Makan Place. Meanwhile, James, the younger son, took over this former kopitiam (coffee shop) and converted it into Loy Kee Best Chicken Rice in 1994.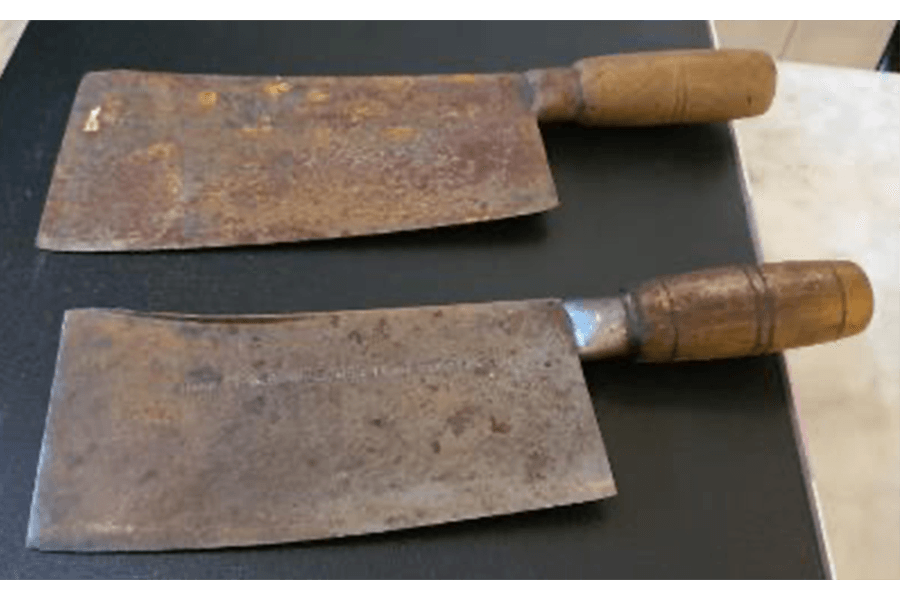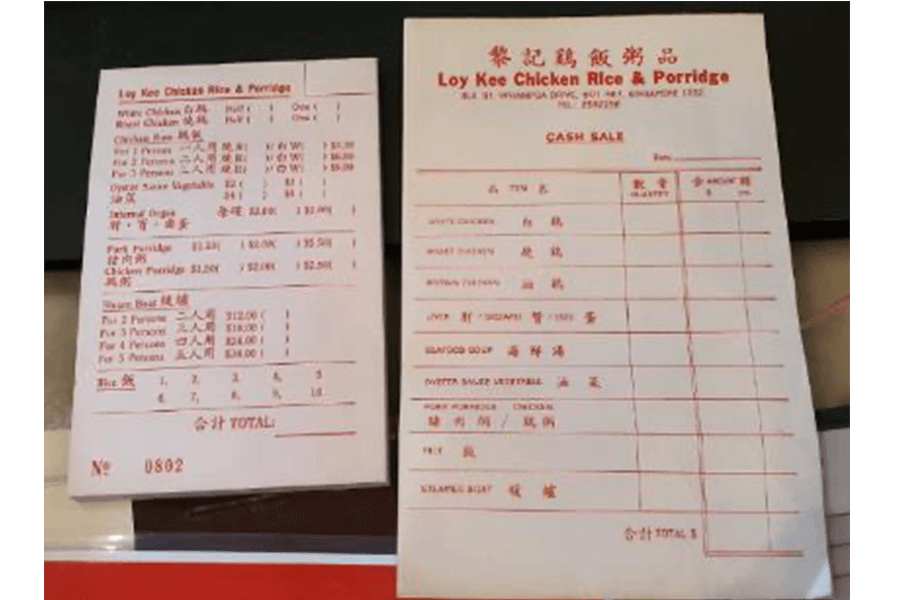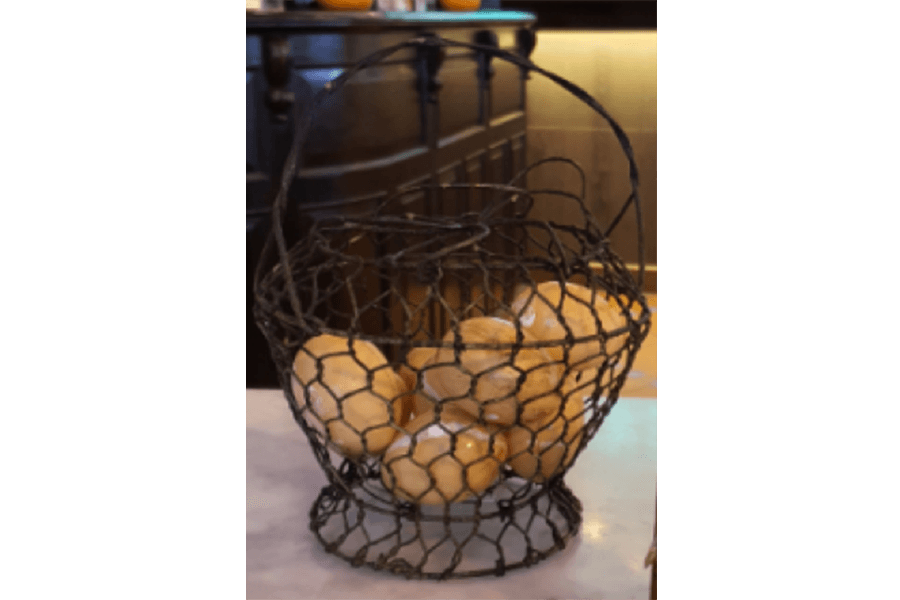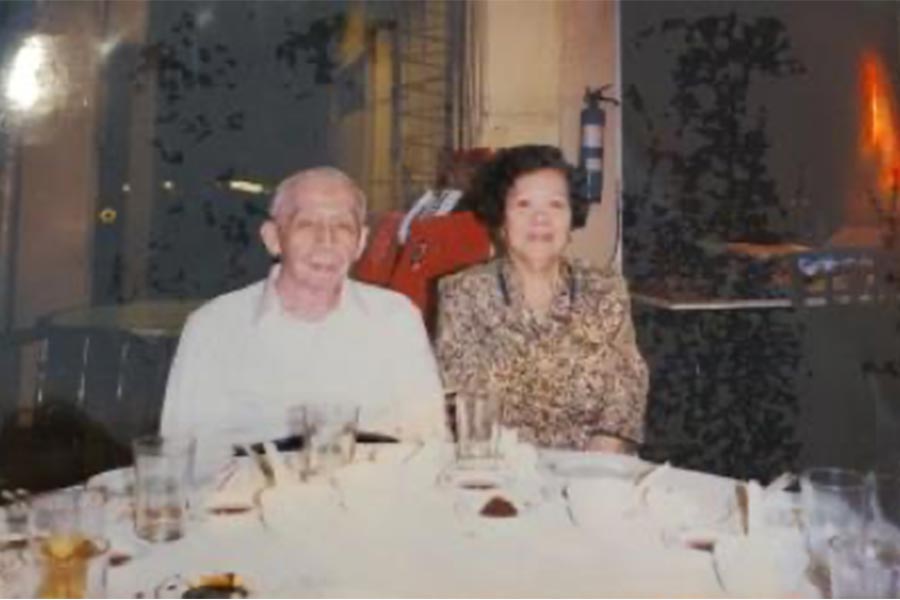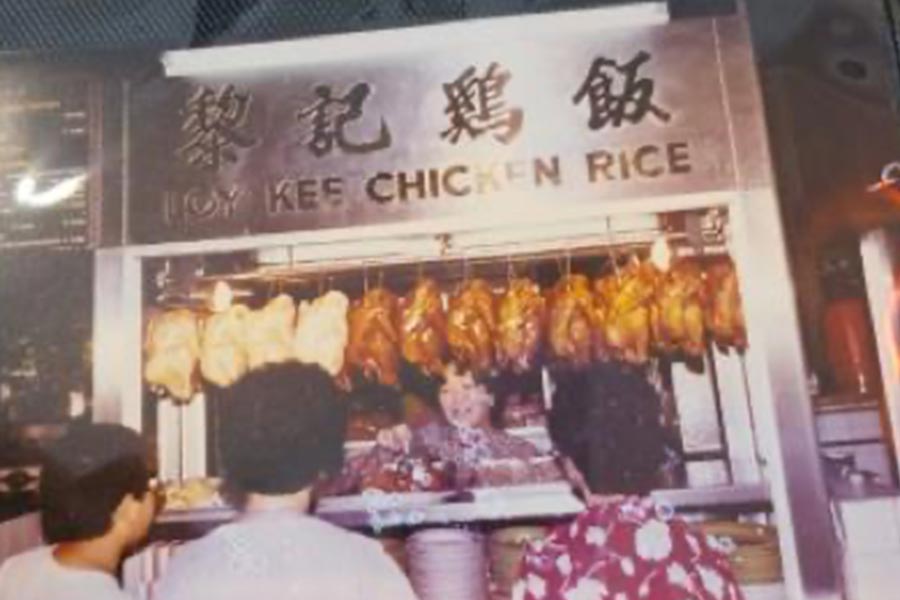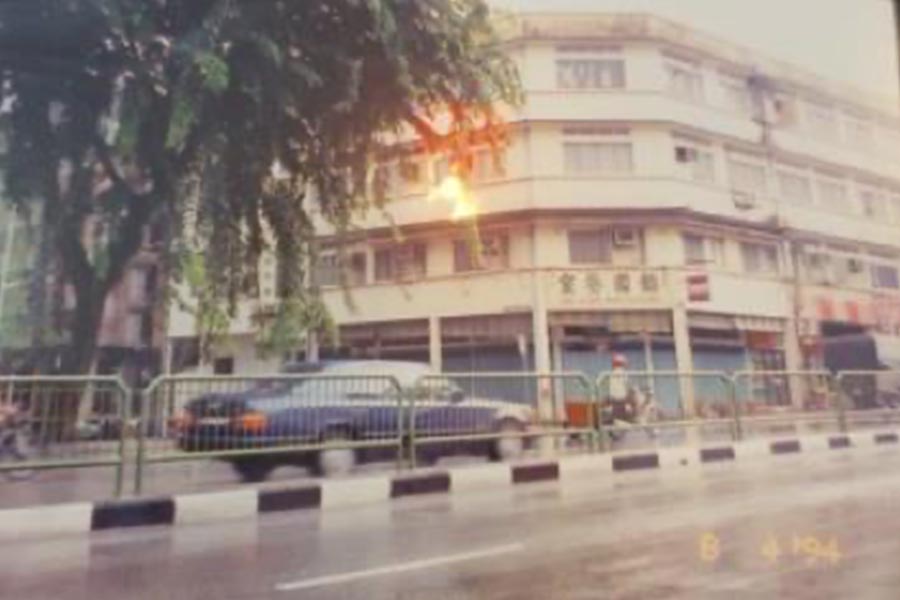 Taste of the "South Sea": Lam Yeo Coffee Powder Factory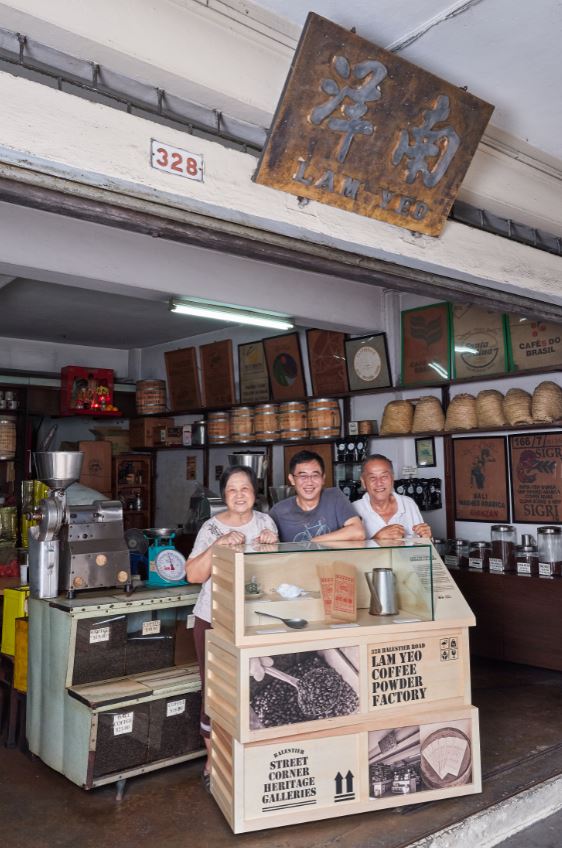 Since 1960, when Tan Thian Kang (1912-2008) opened this shop, fans of good local coffee have been making a beeline for Lam Yeo's coffee beans. "Lam Yeo" is a Hokkien dialect term for "Nanyang" or "South Sea", which refers to Southeast Asia. Tan chose to name his shop after this evocative term, as he had worked as an assistant editor at Nanyang Siang Pau, a prominent Chinese-language newspaper, in the 1950s.
Tan's move from newsprint to coffee powder began in 1959, after a brief stint as a salesman for a coffee factory. He started off hawking handpicked coffee beans door to door from the back of a van. As his business grew, Tan and his wife Lim Chok Tee set up shop in 1960 as Lam Yeo Coffee Powder Factory.
During its early years, Lam Yeo's shopfront offered 10 signature blends of coffee powder that were freshly ground and packed for walk-in buyers or delivered to kopitiams (coffee shops) all over the island. Tan also scoured the region for the finest coffee beans, roasting them with painstaking care and blending the results to create brews that won over fans.
Today, Tan's descendants still serve up the shop's legacy blends favoured by their long-time customers. However, Lam Yeo has also kept up with the times, and now offers gourmet blends from countries such as Brazil, Ethiopia and Colombia, which have helped the shop win over a new generation of coffee lovers.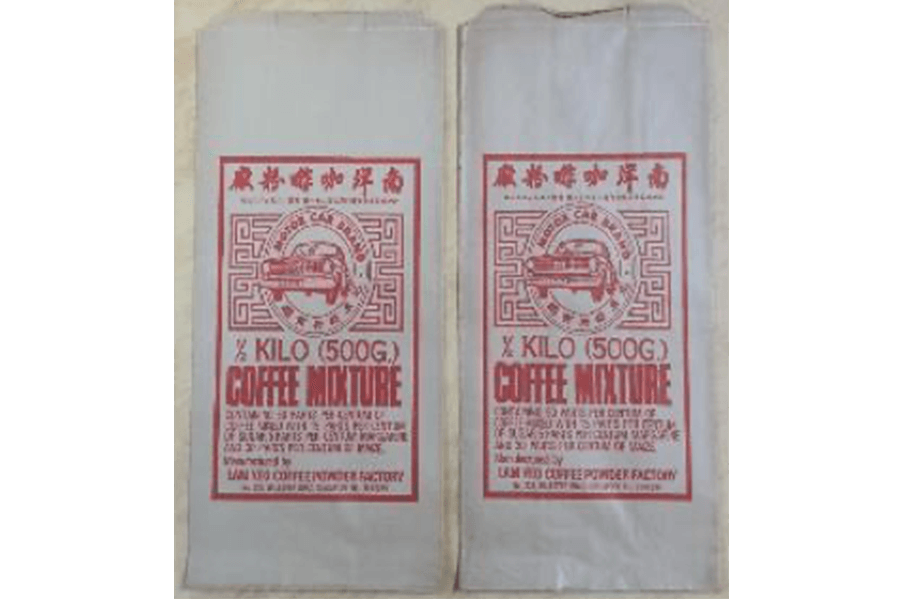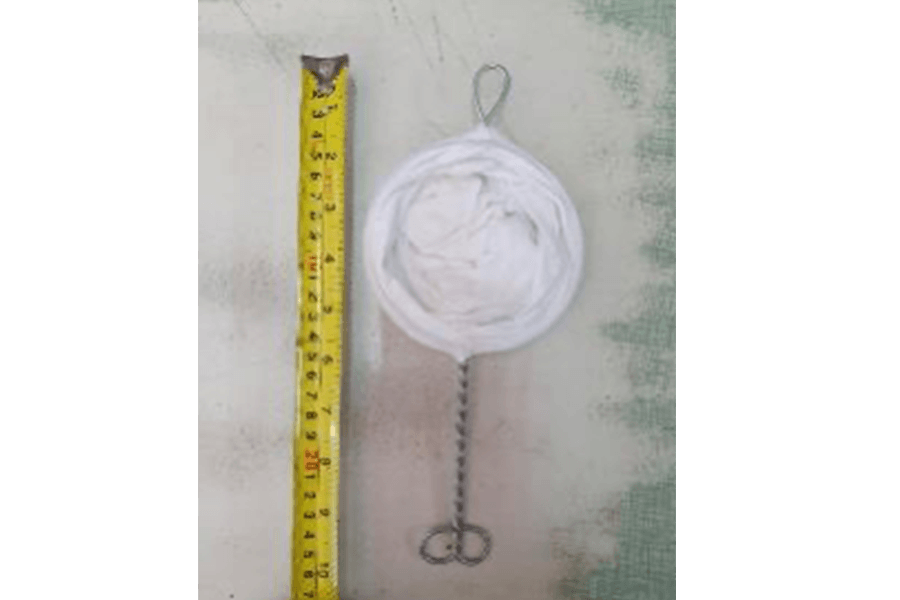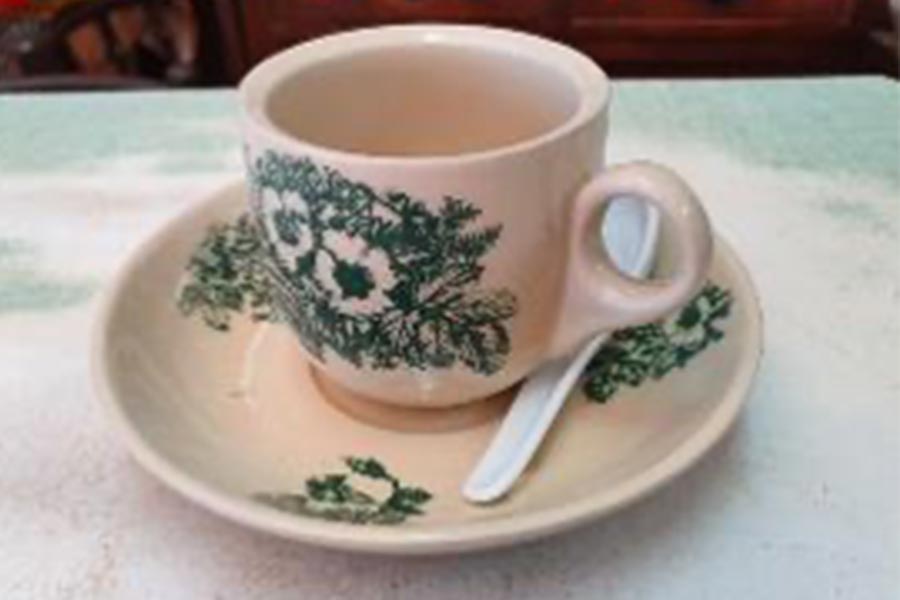 Toast to tradition: Sweetlands Bread & Bakery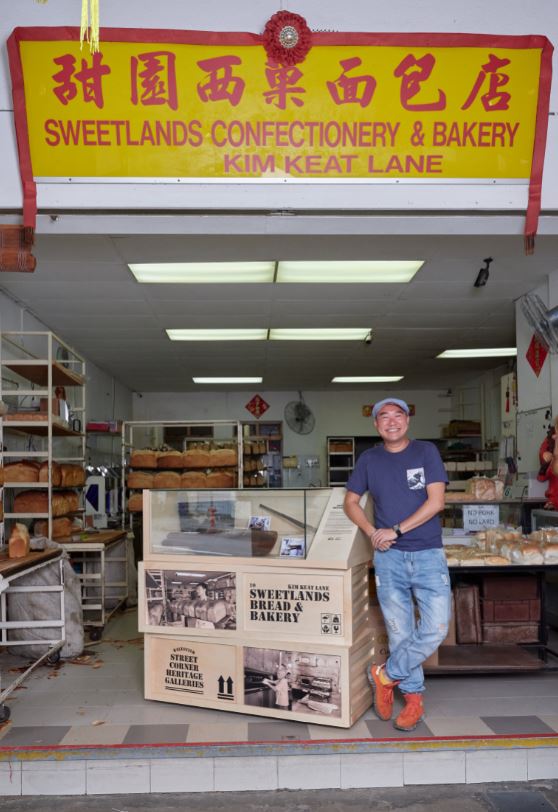 In the 1970s, there were nearly 200 traditional bakeries all over Singapore but today, less than 10 such bakeries remain. Sweetlands Bread & Bakery, which first opened in the 1960s, is one such bakery. It was originally known as Kim Keat Bakery, and supplied loaves to kopitiams (coffee shops) along Balestier Road and beyond.
When the original owners retired in 2001, the bakery was taken over by Ng Yek Heng (b. 1956), who renamed it Sweetlands. Under Ng's management, the bakery expanded its clientele to include new food courts and modern cafés. The bakery produces an estimated 1,200 pieces of bread, including traditional loaves, baguettes and buns, daily.
The shop floor of the bakery is a hive of activity. The bakers must knead the dough thoroughly so that the flour and yeast are evenly distributed. Before baking, they grease the baking pans properly to ensure that the dough does not stick to the pans. They then place the pans into a large rotating oven, and carefully slice off the brown "skin" (hard crust) of each loaf after it emerges from the oven.
Today, Sweetlands Bread & Bakery is in the hands of a third owner, who took over the business following Ng's retirement. Packaged sliced bread manufactured in large factories may dominate the market today but Sweetlands' ability to sustain itself is proof indeed that people still enjoy their kaya toast made the traditional way.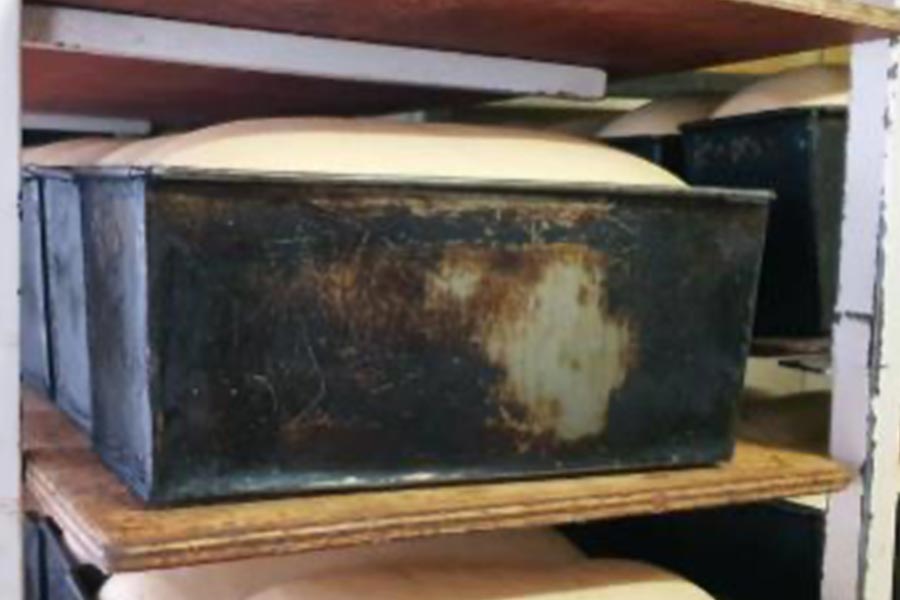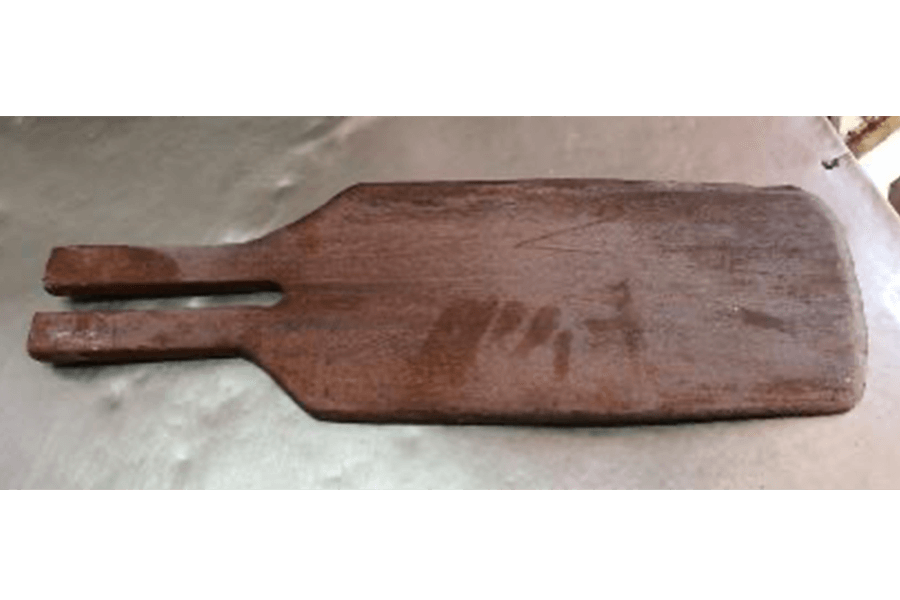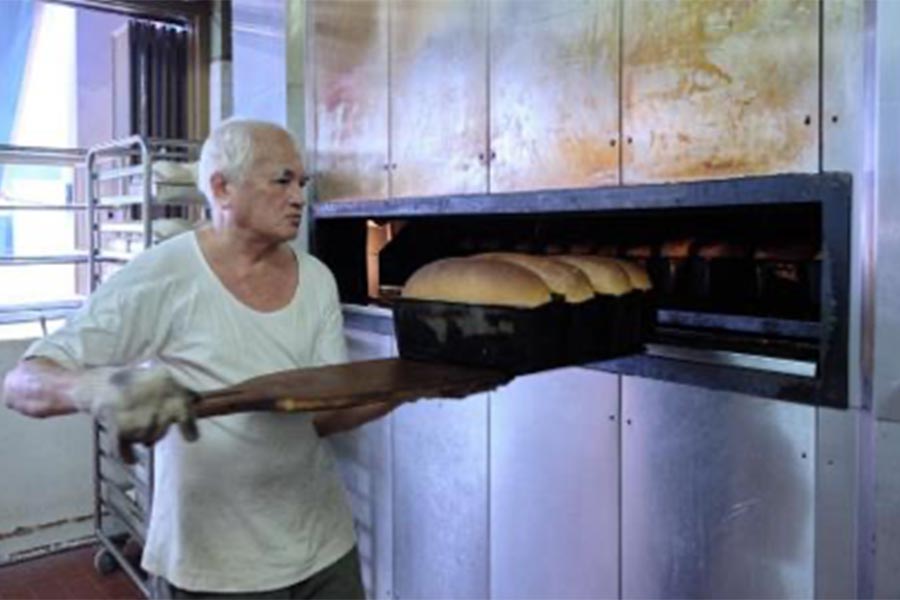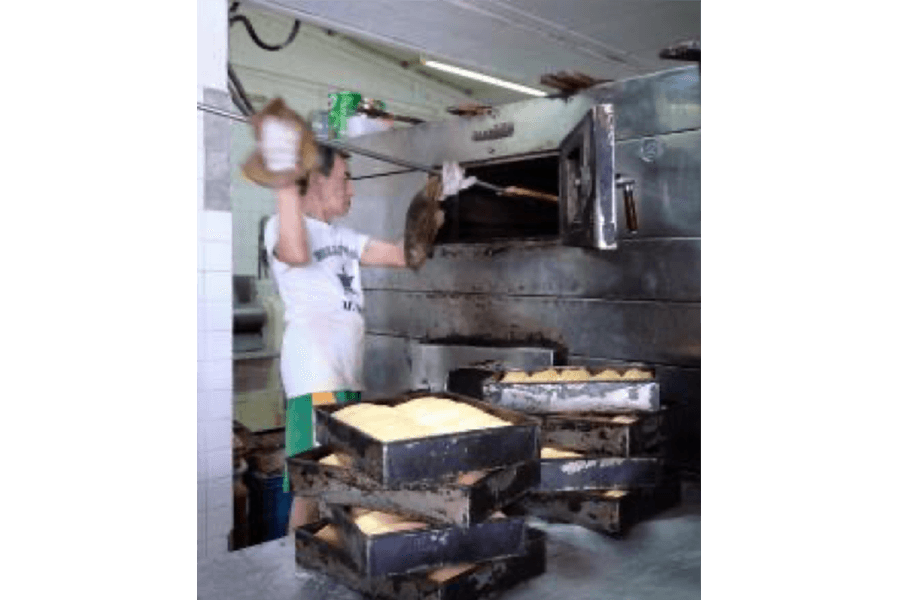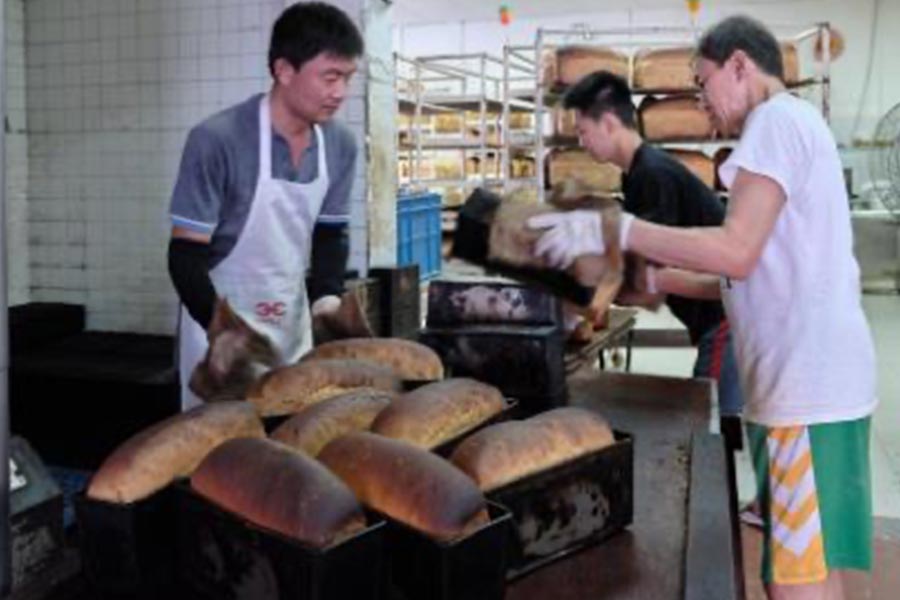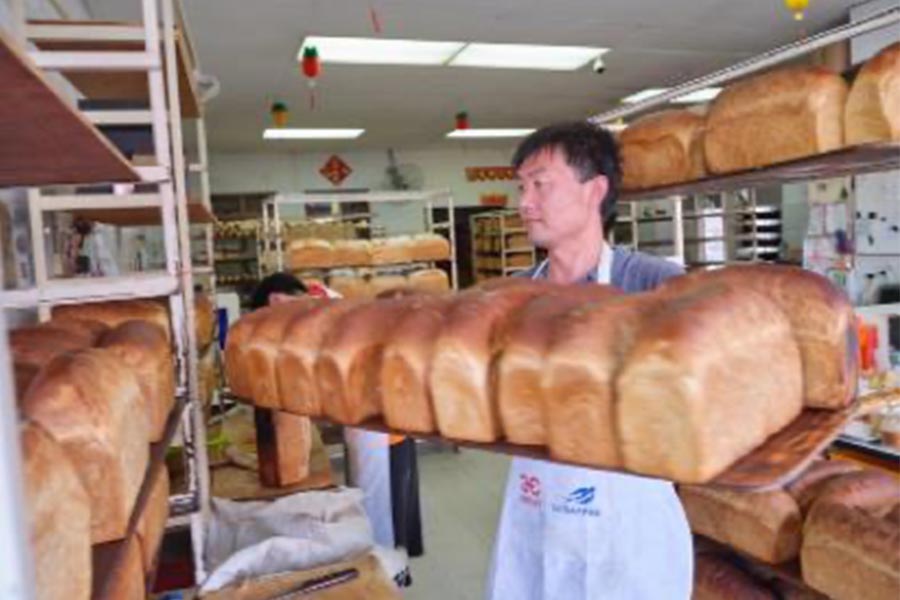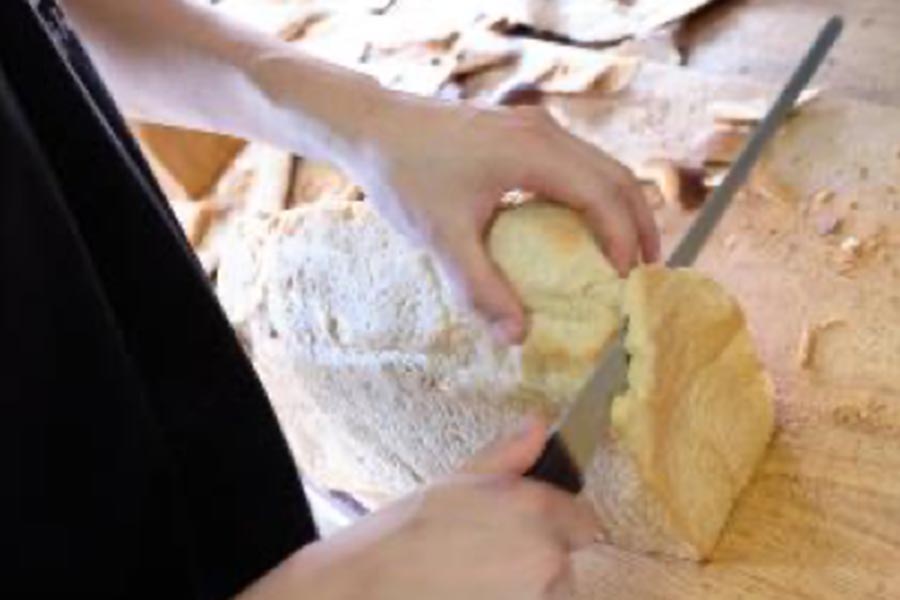 A peek into the past: Lim Kay Khee Optical and Contact Lens Centre
Lim Kay Khee Optical and Contact Lens Centre is one of the oldest optical shops in Singapore with a history that goes back to the 1920s. The shop's founder, Lim Kay Khee (1913-1988), came to Singapore from China at the tender age of nine, and worked as an apprentice at a Shanghainese optical shop where he acquired the skills of a master spectacle maker.
During World War II, Lim's employers were killed, but he managed to escape to a house in Tai Gin Road with a set of optical equipment and technical manuals. These tools, coupled with Lim's skills, proved to be a lifeline. A Japanese soldier had ordered a friend of Lim to procure a pair of glasses. Fearing for his life, this friend turned to Lim, who was able to craft a set that satisfied the soldier and saved both men from harm.
In 1946, after World War II ended, Lim set up Great China Trading Company, a wholesale business that imported spectacle frames and other optical products. The company was originally based at 383 Balestier Road, but in 1960, the business relocated to this shophouse. The shop was given its present name in the 1970s, when contact lenses were added to its offerings.
Today, Lim's children, who are internationally certified optometrists, continue to run the family's two optical shops here and at Peninsula Plaza. Eyewear styles may change with the times, but this shop, with its original mosaic floor tiles and well-used visual charts and optical tools, still offers customers a peek into the past as the Lims continue a family trade that began more than 70 years ago.
---
GameOn Nila Jejak Warisan Edition
Click here to download the app.