TL;DR
Community champion Thamizhavel Govindasamy Sarangapany (20 April 1903-16 March 1974) established the Tamil Murasu newspaper in 1935 to educate Tamil immigrants and foster a sense of rootedness to their new land.1 He also advocated for Tamil to feature as one of Singapore's four official languages.
Settling in Singapore
Thamizhavel Govindasamy Sarangapany moved to Singapore at 21 from Thiruvarur in Tamil Nadu, India. He was well-educated and thus able to secure a respectable job as an accountant at an import-export firm in Market Street.
His arrival in 1924 coincided with a large wave of Indian migration to Malaya. In 1911, the Indian population in Singapore stood at about 28,500. By 1931, this number had grown to about 50,900 Indians.2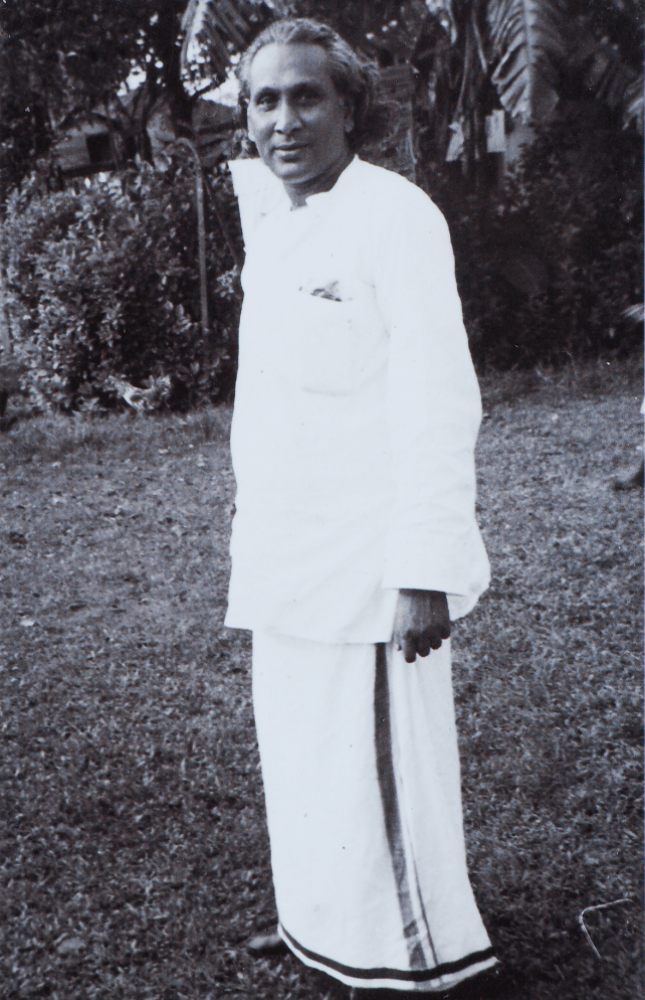 The late Thamizhavel Govindasamy Sarangapany was often spotted in his trademark outfit of a white dhoti (a long wrap worn around the hips and thighs), a white juppa (a loose, long-sleeved shirt), and leather sandals. ©National Heritage Board
Community advocate
Progressive in his thinking and passionate about improving the lot of Tamils in Malaya — most of whom were illiterate, impoverished and involved in backbreaking coolie work — Sarangapany launched several initiatives.
In 1930, he set up the Tamil Reform Association to uproot dated beliefs, overhaul attitudes towards the caste system, and put an end to vices and social problems such as addiction to toddy, a cheap alcoholic substance.3
He practised what he preached. Breaking away from social norms, he married a Chinese Peranakan woman in 1937. He also officiated Hindu weddings for couples from different castes.
4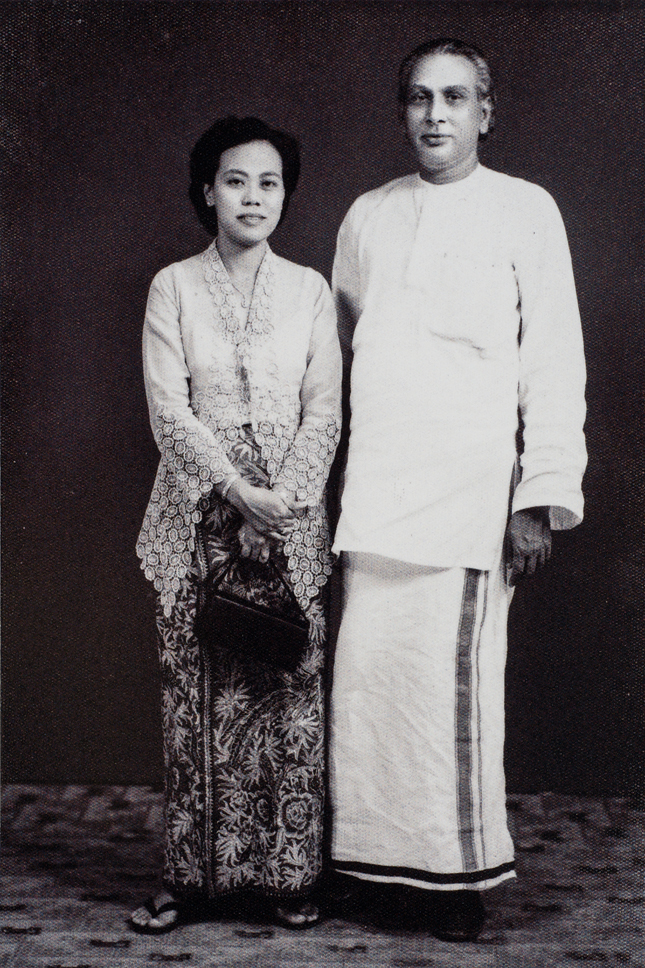 Thamizhavel Govindasamy Sarangapany and wife, Lim Boon Neo. ©National Heritage Board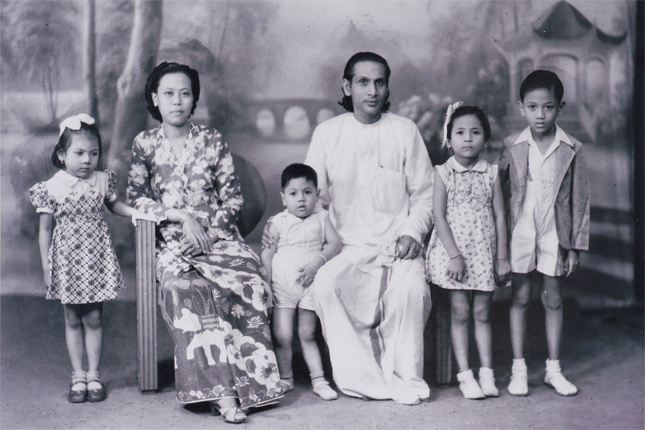 Family portrait of Thamizhavel Govindasamy Sarangapany, his wife and their interracial children. ©National Heritage Board
In 1935, he started a newspaper called Tamil Murasu to educate and unify the diverse Indian community. (The newspaper's name translates to Tamil drum, in reference to an old practice where drums used to be sounded for community announcements.) He sold it for a cent.5 In the 1950s, the paper served as a platform to encourage immigrants to acquire Singapore citizenship.6
To encourage the development of Tamil literary arts, Sarangapany rolled out a weekly student supplement in the paper to motivate youth to write and submit poems, essays and short stories. Manavar Murasu, which still runs today, helped nurture and cultivate a pool of successful writers such as the award-winning poet Kavignareru Amallathasan.7
Separately, Sarangapany also set up the Tamil Education Society to help improve standards across a group of badly managed Tamil schools.
8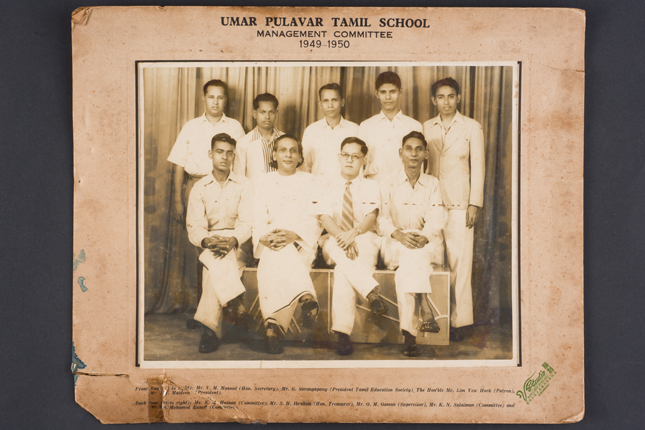 The Umar Pulavar Tamil School Management Committee, 1949-1950. As president of the Tamil Education Society, Thamizhavel Govindasamy Sarangapany (first row, second from left), gave a welcome speech during the opening of the school's new building on 17 March 1950. ©National Heritage Board
As part of efforts to raise the profile of the Tamil language, Sarangapany lobbied tirelessly for its inclusion as an official language in Singapore. His wish was fulfilled after Singapore gained independence.
Sarangapany's contributions towards shaping and building a united singapore have not gone unnoticed. in 1996, the association of Singapore Tamil writers started the Thamizhavel award for Tamil writers in his honour.
10
later in 2004, the G. Sarangapany education trust fund was established to help students.