Text by Raudha Muntadar
MuseSG Volume 10 Issue 1 – Jun 2017
Museums are human institutions which play an important role in the public enjoyment of history, heritage, art and even science. Many of the museums we are familiar with boast wonderful repositories of national collections and artefacts. Community museums and galleries, on the other hand, play the role of documenting and conveying history and heritage through the social memories of people, be it through interviews, old photos or personal collections.
Work @ TJ – The Industrious Pioneers of Jurong was the third in a series of community co-created thematic exhibitions at Our Museum @ Taman Jurong, which chronologically charted the development of Jurong and the evolving occupations of its residents. Stories were told through residents' memories, beginning from the pre-1960s when Jurong was considered a "lost region" due to the lack of people and development, to the present day in 2017 where Jurong is a major driver of the nation's industry and economy.
Pre-1960s – No Man&Rsquo;s Land
The Jurong of yesteryear would be completely unrecognisable today. A largely undeveloped area, farms, plantations, ponds, and mangroves could be found all around. Residents of early Jurong took on jobs as farmers and rubber tappers at the many gambier and rubber plantations found in this vast area in the 19th century. These plantations and farms, which were the main work sites in Jurong, played a major role in the area's subsequent development.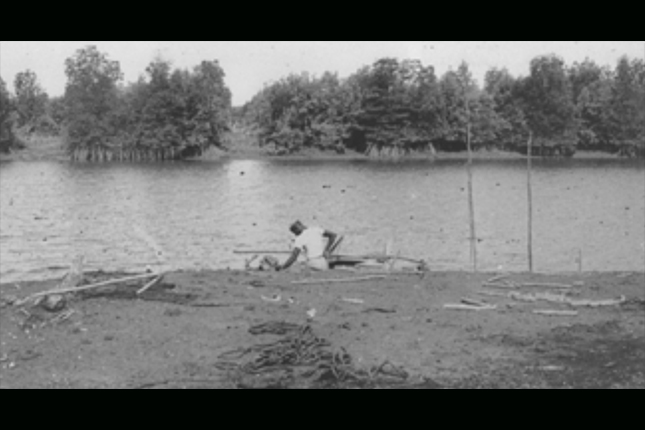 Sungei Jurong with mangrove swamps in the background, 1954. Collection of Public Works Department. Courtesy of National Archives of Singapore.
A legacy of the early 20th century which still lives on till this day is the brickworks industry. Pottery kilns were located in Jurong due to the favourable soil found in the area. Up to 800,000 bricks could be produced each month in these kilns. One of the oldest surviving pottery kilns – the Thow Kwang Pottery Jungle, also commonly known as the Dragon Kiln, is still located in Jurong today.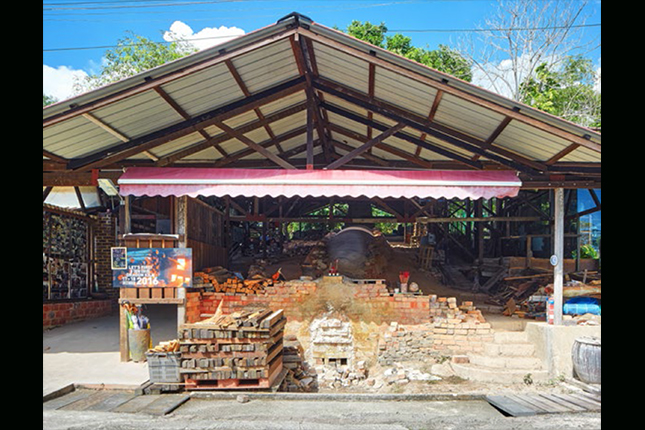 Thow Kwang Pottery Jungle, 2016. Courtesy of National Heritage Board.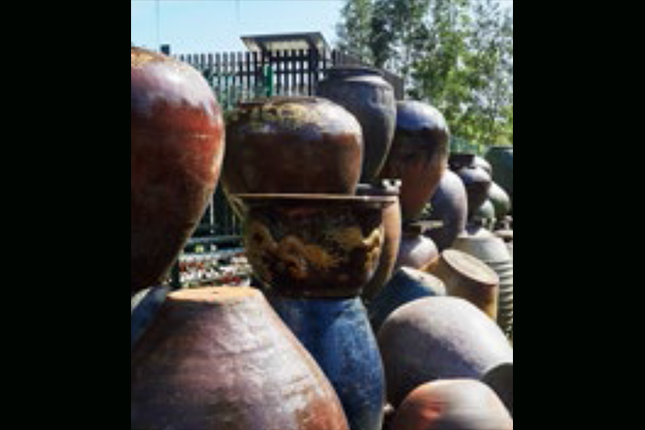 Pots from Thow Kwang Pottery Jungle, 2016. Courtesy of National Heritage Board.
1960S – Evolution
With the dawn of the 1960s, Jurong experienced huge changes that permanently altered its landscape. Singapore embarked on a massive industrialisation programme with Jurong as its core. Through this programme, Jurong was redeveloped with 1,600 hectares reserved for the Jurong Industrial Estate. The same land that once housed farms and plantations were redeveloped to make way for factories such as NatSteel, Jurong Shipyard, Jurong Wharf, Jurong Fishery Port and military camps such as Pasir Laba Camp.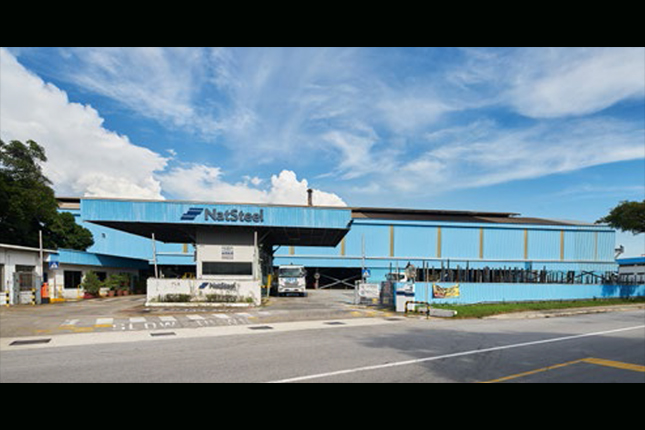 NatSteel, 2016. Courtesy of National Heritage Board.
As the Jurong workforce grew to meet the demands of the area's development, so did its residential aspects.
Madam Sandy Lee recounts her mother's story about opening the first hair salon in Jurong: "She said, 'The government wrote a letter to us, asking us to open a salon in Taman Jurong... This place is so far and deserted. If not for the government's letter, we wouldn't have come to Taman Jurong!'"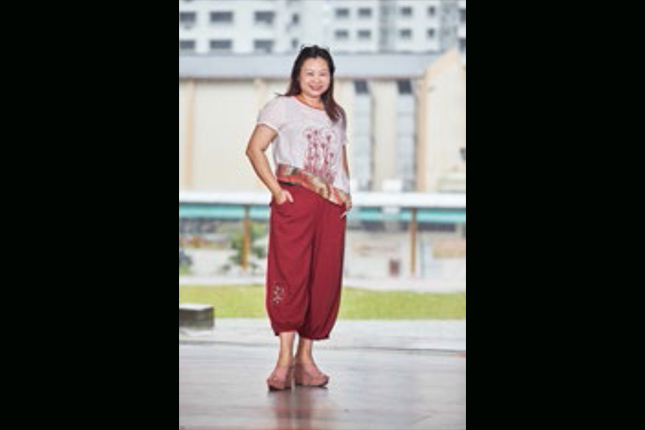 Madam Sandy Lee's (pictured) mother operated one of the first hair salons in Taman Jurong – Xin Toh [新都] Hair Salon. Located at the ground floor of Block 1, Taman Jurong, the salon not only provided haircuts at an affordable price, but also warm towels, comic books, and shaving services for its patrons, 2016. Courtesy of National Heritage Board.
To encourage workers to stay in Jurong, then Finance Minister Dr Goh Keng Swee set up a toll gate which charged lorries and buses $50 a month for transporting workers into Jurong. As a result, companies began to set up living quarters for their workers within Jurong. Thus, as Jurong grew in its capacity for the nation's economy, so did its population. Mr Quah Kim Poh, a long-time resident of Jurong, shares: "Jurong then was very inaccessible and many Singaporeans refused to reside in this area. It was due to industrialisation that made Jurong an international metropolis [sic]."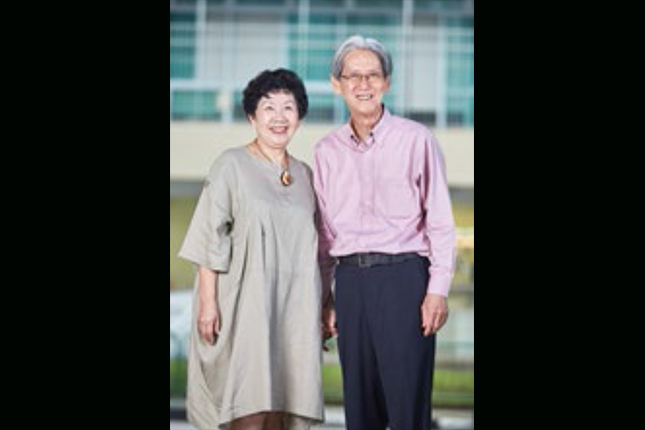 As some of the first residents to move into Taman Jurong, in the 1970s, Mr and Mrs Quah Kim Poh were witnesses to the many changes that took place as Jurong industrialised. Until today, their entire family continues to reside in Taman Jurong, demonstrating the strong ties that envelop this community, 2016. Courtesy of National Heritage Board.
1970S – From Strength to Strength
The 1970s is widely known as the prime decade for Jurong, with its tremendous growth and plentiful job opportunities. In 1970, Jurong Port hit the million-tonne mark for the amount of cargo handled in a year.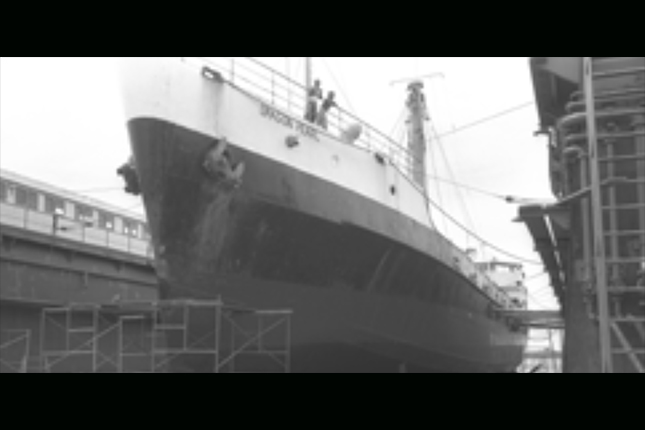 Jurong Shipyard, 1964. Collection of Ministry of Information and the Arts. Courtesy of National Archives of Singapore.
At the same time, many multinational companies from all over the world were coming to invest. By 1976, there were 650 factories operating in Jurong, and tens of thousands of workers being employed. Farms and plantations which were a major part of the 1960s had to make way for growing industrialisation. Residents here were employed in various fields of work.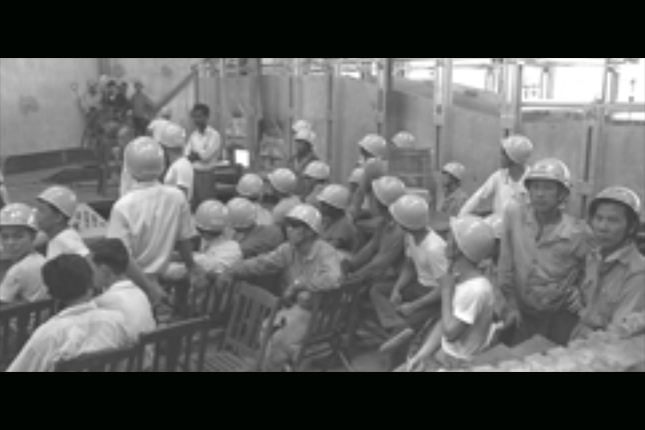 Workers of the National Iron and Steel Mill at the opening of a new steel rerolling plant in Jurong Industrial Estate, 1963. Collection of Ministry of Information and the Arts. Courtesy of National Archives of Singapore.
Madam Halijah binte Sulaiman, for example, worked at the WMF Flatware Factory at 7 Gul Avenue, where her daily tasks included polishing high-quality cutleries to a shine before they were shipped for exports. The industrialisation programme proved to be a success as unemployment dropped to under 3% in the 1970s from 14% in 1964.
The military also expanded its capabilities with specialised training schools for different vocations being set up in the Singapore Armed Forces Training Institute (SAFTI), which was located in Jurong.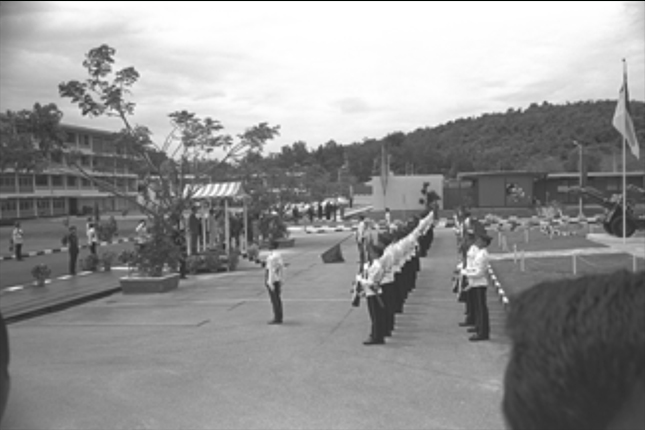 Queen Elizabeth II, with Defence Minister Dr Goh Keng Swee and Duke of Edinburgh Prince Philip beside her, receiving the royal salute from a 68-strong honour guard during her visit to SAFTI, 1972. Collection of Ministry of Information and the Arts. Courtesy of National Archives of Singapore.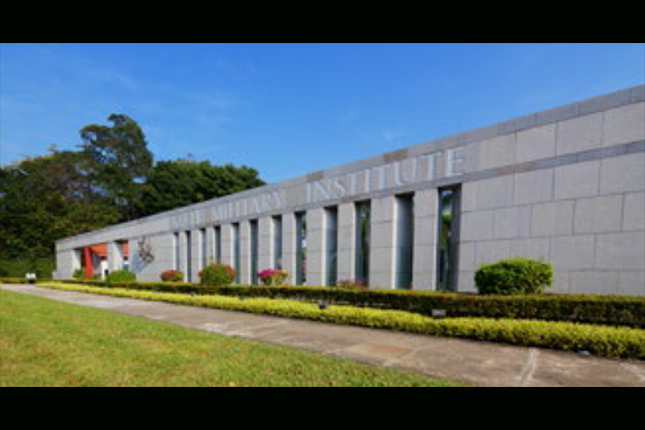 SAFTI MI, 2015. Courtesy of National Heritage Board.
1980S – Present Day: Into The New World
In the 1980s, developments in Jurong shifted towards technology and knowledge-based industries. This change was reflected in Jurong's landscape as heavy manufacturing companies began to move out, and chemical and technological industries, along with light manufacturing started to move in. Workers had to equip themselves with new skills to keep up with the changing demands of the job.
During this decade, Jurong also became key to another aspect of Singapore – waste management. The Tuas Incineration Plant heralded this new era with its completion in 1986. Subsequently, Tuas South Incineration Plant and Keppel Seghers Tuas Waste-to-Energy Plant were added in 2000 and 2009 respectively. Combined, they make up more than half of Singapore's incineration capacity.
Looking to The Future
There is no doubt that Jurong will continue to play a significant part in driving Singapore's industry and economy. As it continues to evolve, one new addition is expected to add to its changing landscape from 2017 onwards; a second Central Business District. With a peak into the future, the workers and residents of Jurong can certainly be expected to continue transforming the landscape of Singapore.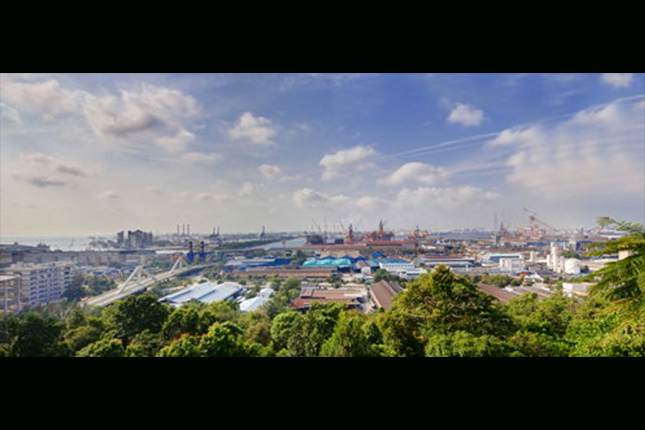 Jurong Port & Shipyard, 2015.
Work @ TJ – The Industrious Pioneers of Jurong ran till end-July 2017 at the foyer of Taman Jurong Community Club. To provide an immersive multi-sensory experience, this exhibition featured unique scents specially developed and generously by Givaudan, the global leader in the creation of flavours and fragrances that 'engage your senses'. These scents included that of oil at a shipyard, brickworks at a pottery kiln, tyres in a car workshop, mangroves and even National Servicemen in training. While Givaudan generally works with food, beverage, consumer product, and fragrance partners, their passion for understanding consumers' preferences and their relentless drive to innovate enabled them to create these special scents, which undoubtedly left a lasting impression on visitors both young and old. Visitors were able to imagine what it was like to work and live in Jurong in the past or to reminisce about the good old days. For more information, visit Our Museum @ Taman Jurong's Facebook page.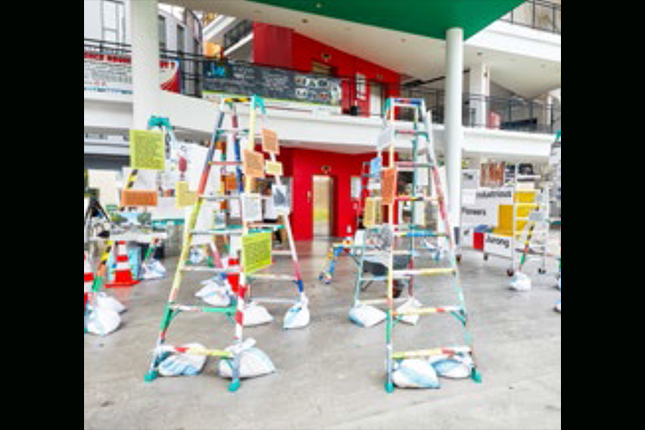 Work@TJ exhibition at the foyer of the Taman Jurong Community Club.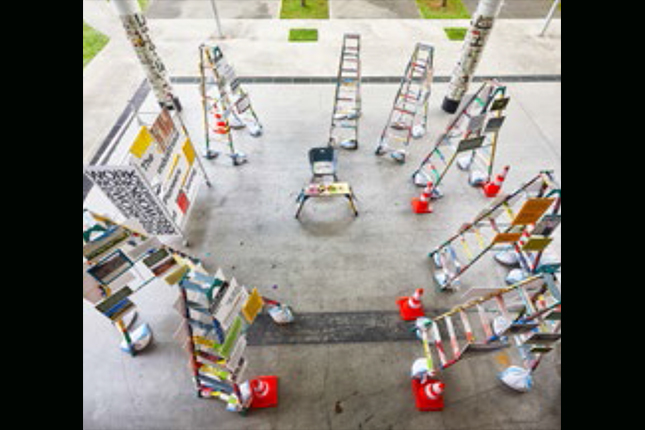 Work@TJ exhibition at the foyer of the Taman Jurong Community Club.