Text by Dr Alan Chong
MuseSG Volume 9 Issue 3 - Jan 2017
A pair of beautiful vases was recently acquired by the Asian Civilisations Museum (ACM) and now sits on display in its Trade Gallery. The vases connect many different cultures over the centuries, having travelled the world, from China where it was made in the 18th century, to France, Britain, the United States and today, Singapore. Interestingly, the vases share a connection with the hit British TV drama series, Downton Abbey.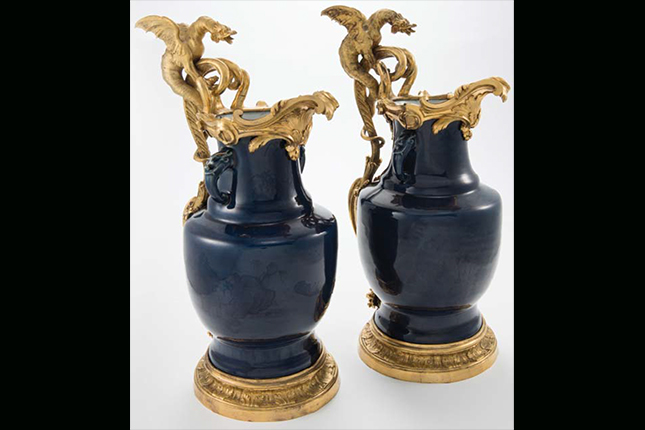 A pair of mounted blue jars. Collection of Asian Civilisations Museum.
The plot of Downton Abbey in which an American heiress provides much-needed cash to a struggling British aristocratic estate was based on the story of a real-life American heiress named Consuelo Vanderbilt, who lived from 1877 to 1964. She was a famed beauty and socialite, and the daughter of William K. Vanderbilt, one of the richest Americans of the late-19th century, who at one point owned this pair of vases.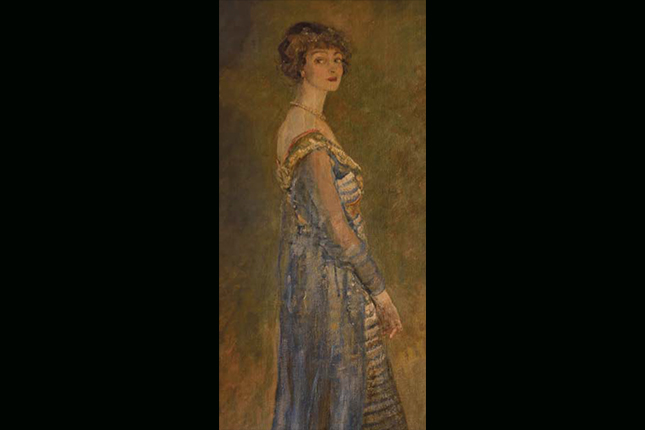 9th Duchess of Marlborough (West Corridor). Courtesy of Blenheim Palace.
Consuelo's wealth and charm attracted the attention of many European suitors. In 1895, she met the Duke of Marlborough at a prominent social event. The duke, who was to later receive a US$2.5 million dowry, owned Blenheim Palace - one of the grandest country houses in England.
The Duke and Duchess of Marlborough inspired one of the most grandiose yet insipid portraits of the time. It was painted by John S. Sargent and still hangs at Blenheim Palace today. The puffy drapery and shallow expressions captured in the panting seemed to reflect their loveless marriage, which ended in 1906.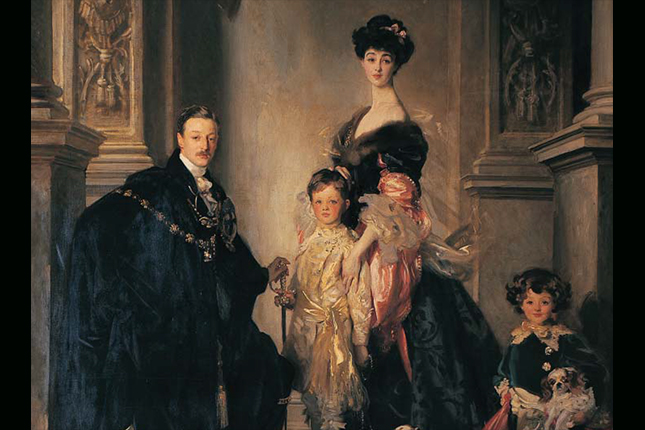 Portrait of the 9th Duke and his family. Courtesy of Blenheim Palace.
In 1921, Consuelo re-married Jacques Balsan, a dashing French pilot and heir to a textile fortune. In 1937, a book on their French home in the countryside north of Paris was published. In one of the pictures, you can see sitting on a sumptuous mid-18th century mantle, the ACM's blue vases.
The vases feature a deep glaze, characteristic of porcelains produced in China during the reign of Emperor Qianlong from 1736 to 1745. They were likely to have been exported to Europe soon after they were made because the mounts consisting of dragons cast in bronze and then gilded were added in Parish shortly after. This combination of Chinese and European art was clearly adored by Consuelo Vanderbilt, who represented the taste of aristocracy during the modernist age of gossipy and opulent excess.