Geylang Serai conventionally refers to the area of businesses and residences surrounding Geylang Serai Market. It is an area that stretches eastwards from Paya Lebar Road to Jalan Eunos, and includes the social, industrial and commercial spaces along Geylang Road, Changi Road, Sims Avenue, as well as minor roads within the area.
During the first half of the 19th century, Geylang Serai was one of the earliest settlements to spread out from Singapore Town (known today as the Civic District). The area started out with small farm holdings and larger plantations cultivating rice, lemongrass, citronella and coconut before it was transformed into a bustling centre of commerce as well as a residential suburb.
Curated by Malay Heritage Centre, with support from the Malay Heritage Foundation, the Geylang Serai Heritage Gallery presents an overview of the area's history and heritage through the use of archival materials and historical objects, many of which are on loan from Kampong Ubi Community Centre Malay Museum. The gallery also features the experiences, memories and contributions of past and present residents of Geylang Serai.
GEYLANG SERAI: AT THE CROSSROADS OF HISTORY AND MEMORY
The Origins of "Geylang" and "Serai"
The term "Geylang" is derived from Geylang River and some of the earliest spellings of "Geylang" found in early 19th century Dutch and British maps were "Gellang" and "Gelang". These spellings indicate that Geylang River was likely named after a specific tribe of the Orang Laut (sea nomads) who settled along the river banks and originally hailed from islands in the Riau archipelago. The current spelling of "Geylang" was formalised only in the 1930s when the colonial government started using the spelling in survey maps.
"Serai" refers to the lemongrass and citronella plants cultivated in late 19th century in a plantation called Perseverance Estate. This plantation was located between Paya Lebar Road and Jalan Eunos, and, for a time, was only accessible by Geylang Road. As a result of the plantation's success between the 1860s and 1890s, the area became closely associated with lemongrass and citronella.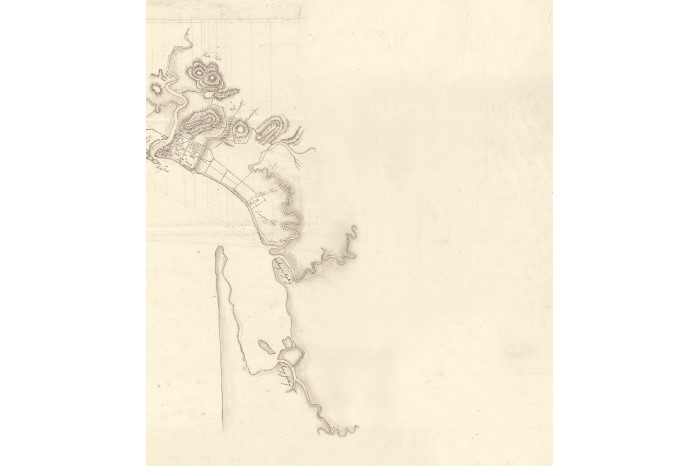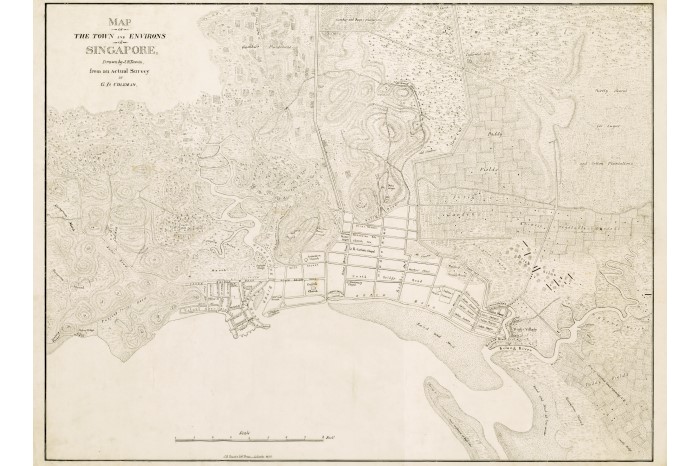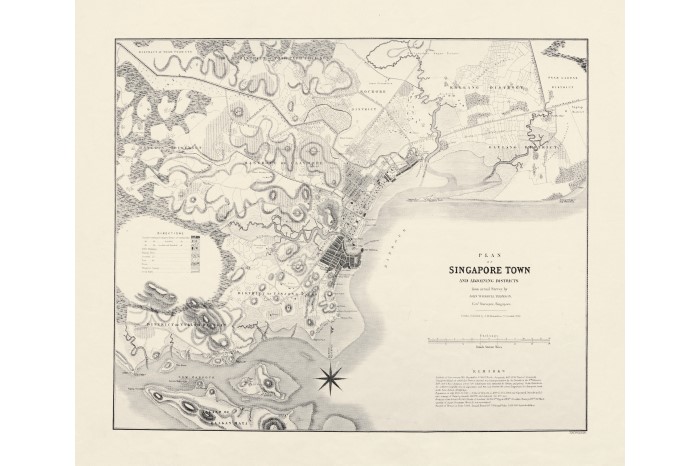 A Short Agricultural History
The establishment of a British free trade port in 1819 was followed by the deliberate cultivation of land beyond Singapore Town. Between the 1830s and the early 1900s, many of the eastern districts of the island including Geylang, consisted of plantations cultivated by enterprising agriculturalists who experimented with a variety of cash crops, such as cotton, coffee, copra, sugar, nutmeg, gambier and pepper.
The most prominent agricultural enterprise in Geylang was the successful cultivation of lemongrass and citronella during the 1860s to 1880s which led to the area being known as "Geylang Serai". Despite the decline of the essential oils industry by the 1890s, the area's association with lemongrass and citronella had become so ingrained in public memory that the name persisted beyond the plantation's existence.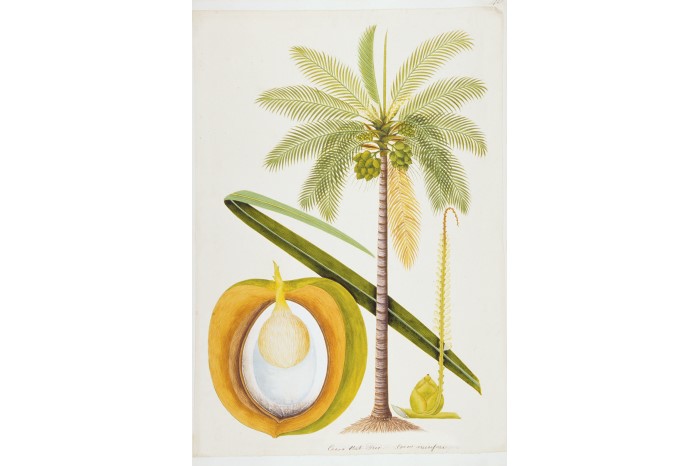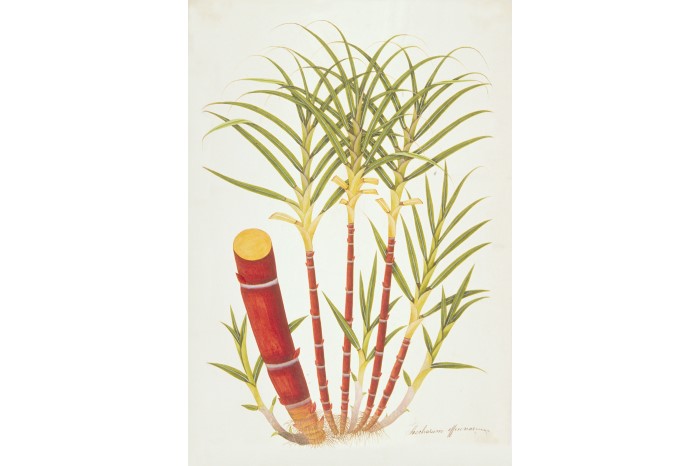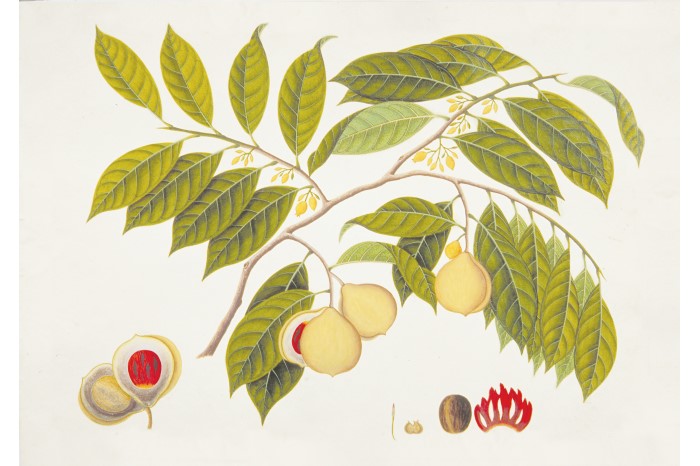 Geylang Serai as an Expanding Residential Suburb
Between the 1920s and 1930s, rising rentals and cost-of-living in Singapore Town area led to people settling in other parts of the island, including Geylang Serai. The growing population resulted in the provision of public amenities to meet the needs of its residents. These public amenities include a new road parallel to Geylang Road called Sims Avenue, completed in 1924 and trolley buses replacing the electric tram in 1926. In 1929, a fire station was builti at the junction of Paya Lebar Road and Sims Avenue, and in 1938, the Changi and Joo Chiat Markets were built to replace existing markets. In 1934, Geylang Serai was described in a newspaper report as a "very thickly populated village".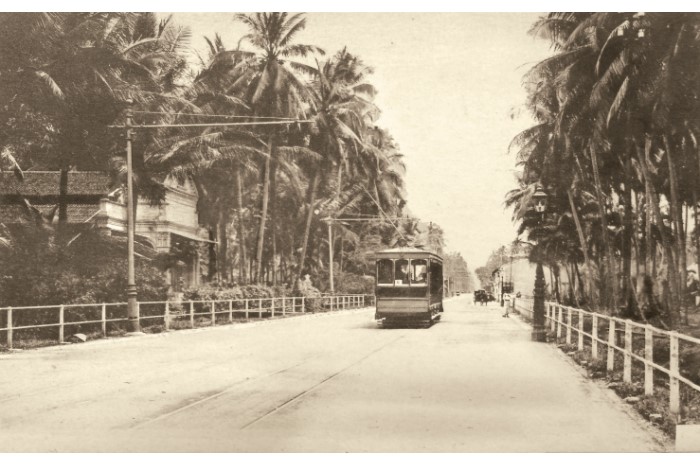 The Malay Community of Geylang Serai
"Only the other day I met a young man in the Malay Settlement, Geylang Serai, who talks familiarly of New York, San Francisco and Capetown [sic]. And a similarly wide knowledge of the world lies behind many a poorly dressed Singapore Malay who looks as though he has never been outside his own kampong."
- The Straits Times, 16 March 1937
Although it was developed much later than areas such as Kampong Gelam and Telok Blangah, Geylang Serai has long been associated with the Malay community of Singapore. The existence of a "Malay Burying Ground" in an 1844 map indicates a settled Malay community in the upstream tributaries of Geylang River (near present-day intersection of Geylang Road, Paya Lebar Road and Guillemard Road).
The Malay/Muslim identity of Geylang Serai was strengthened by the employment of Javanese Muslim pilgrims returning from the Hajj as contract labour on Perseverance Estate during the late 19th century. As with other migrant communities, they established their own places of worship. The establishment of several mosques around Geylang Serai by the first half of the 20th century reinforced the substantial Muslim presence in and around Geylang Serai. Masjid Khalid was established in 1917 along Joo Chiat Road, Masjid Khadijah was built three years later in 1920 along Geylang Road, and Masjid Wak Tanjong in 1938, near the fire station along Paya Lebar Road.
From the 1920s, the expansion of commercial activities in Singapore Town and preparations for the construction of Kallang Airport led to the relocation of several Malay kampung communities from the Kallang and Geylang Rivers to different parts of the island. A number of the affected families became the first residents of the Jalan Eunos Malay Settlement, established northeast of Geylang Serai between the late 1920s and early 1930s.
A montage of archival images, candid and posed, of Malays from Singapore and Malaya in various social and economic contexts, such as home, school, food, arts and culture, fashion and religion.
Following images courtesy of National Museum of Singapore Collection, National Heritage Board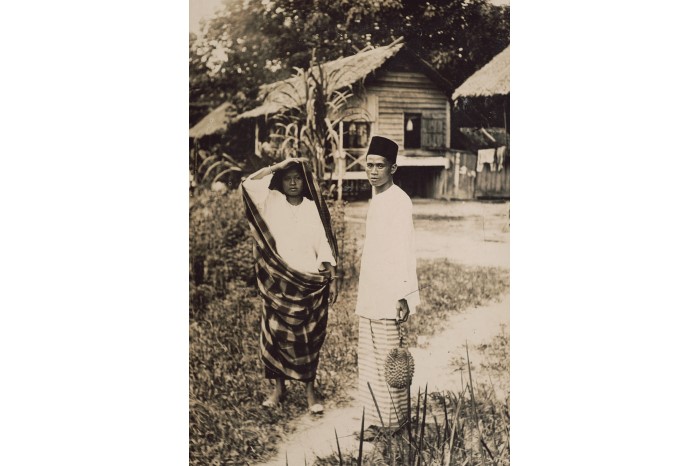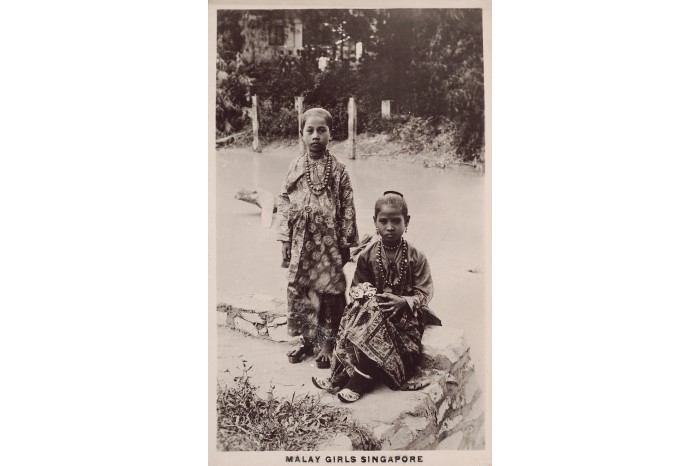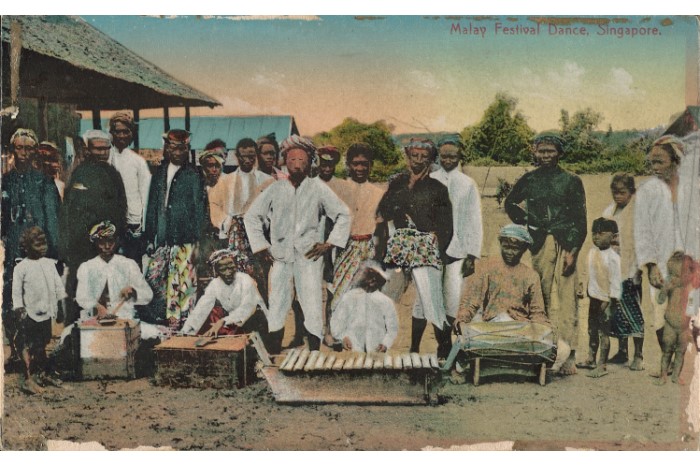 Cosmopolitan Nature of Geylang Serai Malays
Geylang Serai is popularly presented as a sprawling rural area where agriculturalists, fishermen and hawkers lived and worked. In reality, Geylang Serai, similar to Kampong Gelam and Telok Blangah, was a densely populated urban kampung connected to Singapore's international trade and shippint entrepot. Besides mercantile activity, Malays found employment in government, shipping, entertainment, journalism and service-related industries. In general trade and travel exposed Malays to contemporary developments in the region and the world. Hence, many in the Malay community in Geylang Serai had a sophisticated worldview which was reflected in their lifestyles.
Bangsawan was a popular form of entertainment in Singapore between 1910s and 1940s. There were several bangsawan troupes that were active in Singapore and Malaya during the early 20th century which was considered to be the golden age of bangsawan. Notable troupes included Wayang Kassim, Nahar Opera Company, Star Opera, Dean's Grand Opera and Borneo Star Opera.
Following images are from Mohd Amin bin Kadarisman Collection, courtesy of National Archives of Singapore.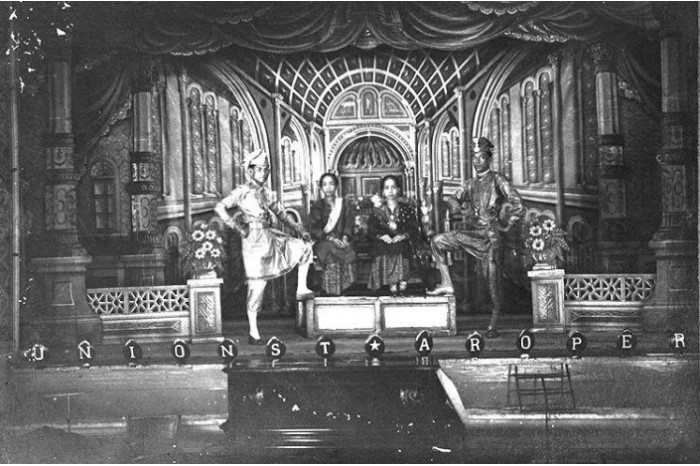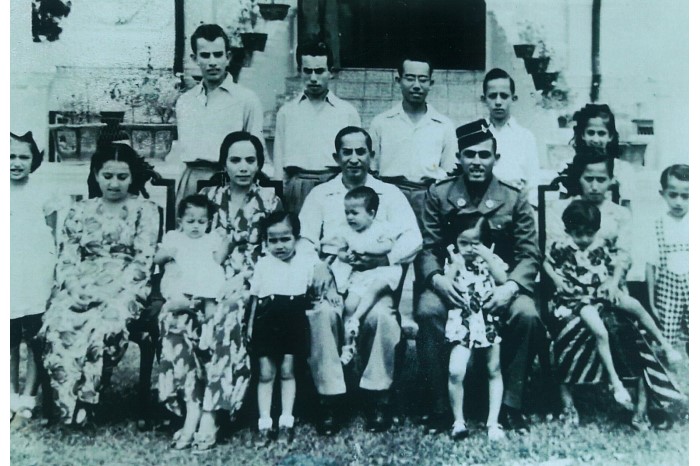 International Taste in Entertainment
As Geylang Serai transformed into a bustling suburb, demand for entertainment grew. Up until the 1920s-30s, traveling troupes of musicians and actors entertained the masses in public squares or halls. Later, cinemas operating in Geylang Serai screened films as diverse as Malayan and Indonesian productions to films from India, Hongkong and Hollywood, reflecting audience's cosmopolitan taste in entertainment. These cinemas included Wembley Cinema in 1930 (renamed Ritz in 1933 and Queen's Theatre in 1939), and Apollo Cinema (renamed Regal in 1935, then Garrick Theatre in 1936).
A selection of musical instruments usually played during a bangsawan performance
Undated | Unknown locations | Kampong Ubi Community Centre Malay Museum Collection, People's Association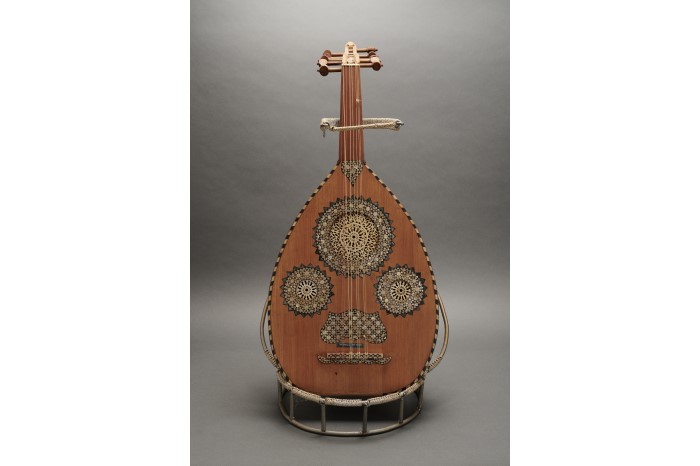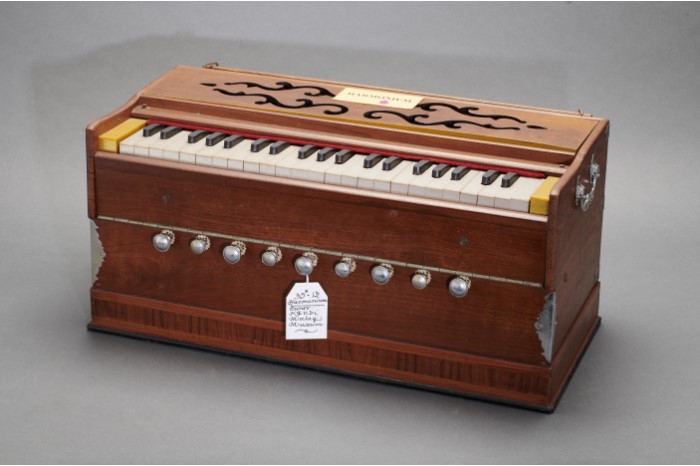 LIVING IN GEYLANG SERAI
A Place Many Call Home
Since the early 20th century, Geylang Serai has been home to many Singaporeans living in kampungs once found along old roads such as Lorong Engku Aman, Jalan Tengah and Jalan Alsagoff.
The area's transformation into a modern satellite town started with the 1962 Redevelopment Plan. This plant resulted in the iconic Blocks 1, 2 and 3, the original Pasar Baru (New Market) and Geylang Serai Vocational School.
The next redevelopment phase began in the 1970s, which relocated an estimated 100,000 kampung residents to new HDB homes, and constructed Tanjong Katong and Joo Chiat shopping complexes as well as Eunos and Kampong Ubi industrial estates.
Since the 2000s, Geylang Serai has been further improved with new HDB Build-To-Order (BTO) residences (aptly named Sri Geylang Serai), a new two-storey market and food centre, and Wisma Geylang Serai – a vibrant civic hub dedicated to bringing the arts, culture, heritage and community services closer to residents.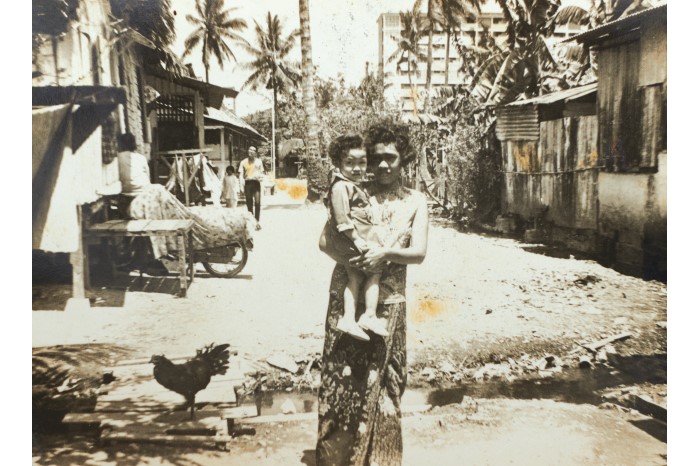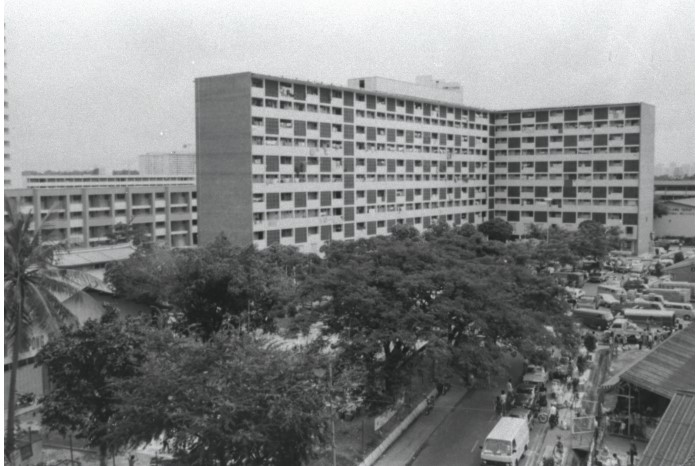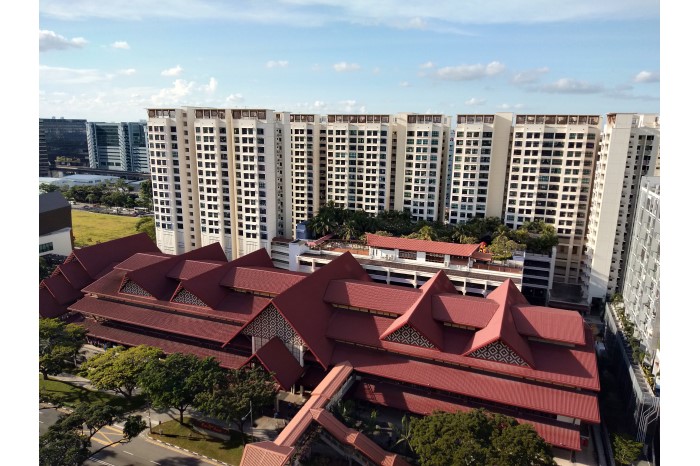 Communities of Faith
"Our family resided next to Masjid Aminah at 25C Jalan Labu. Those were the days where we would spend our nights at the mosque, for it was also home to us."
- Haji Mohd Ali Suri, former noja (caretaker) at Masjid Aminah
In Geylang Serai, the mosque, surau and madrasah have long been important community institutions. There were a number of early mosques, surau and informal religious schools in the area, and one of the more significant mosques in Geylang Serai was Masjid Aminah, which was located at Jalan Labu. Today, the major mosques serving Geylang Serai are Masjid Khalid at Joo Chiat Road, Masjid Wak Tanjong at Paya Lebar Road and Masjid Darul Aman at Jalan Eunos.
There were a handful of Chinese Taoist temples and ancestral halls located in Geylang Serai from the 1960s to early 2000s, the most prominent of which was Leong Nam Temple at Jalan Pasar Baru. Leong Nam Temple's colourful celebrations of Chinese festivals in the heart of Geylang Serai serve as a good example of multicultural Singapore where different communities practise their faiths harmoniously side-by-side.
Masjid Aminah was a mosque located at Jalan Labu, opposite Block 1, Jalan Pasar Baru. It was formerly a boarding house owned by Hajjah Guldjan binte Dhagoo, also known as Mak Minah Palembang. In 1960, Mak Minah Palembang converted the boarding house into a surau, known as Surau Aminah, for the benefit of the Muslim community in Geylang Serai.
As a result of an expanding congregation, Surau Aminah was officially declared a mosque in 1964 and renamed Masjid Aminah. The mosque's opening was officiated by former President Yusof Ishak. In 1970, because of road-widening works, the original mosque was demolished and a new one was built near its original site at Jalan Labu. During the 1970s, Masjid Aminah underwent an expansion and established a madrasah in 1972. The madrasah held religious classes for both men and women across all age groups.
Masjid Aminah held its last Friday prayer on 28 January 1988, after which the mosque had to make way for urban development. A new and bigger mosque, Masjid Darul Aman, was already built in 1986 to serve the Muslim community in the area. Even though the mosque is no longer around, Masjid Aminah continues to be fondly remembered by former Geylang Serai residents.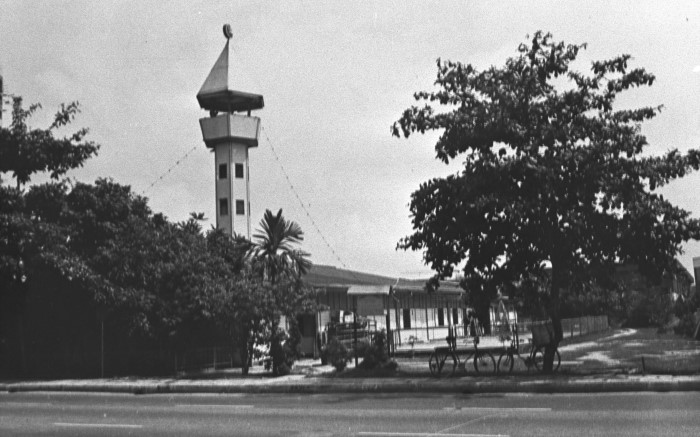 Masjid Aminah, 1970
Courtesy of National Archives of Singapore
A photograph of Masjid Aminah with a new minaret, which officially re-opened in 1971 at Jalan Labu.
Read more about Masjid Darul Aman
Located at 1 Jalan Eunos, Masjid Darul Aman was officially opened in 1986 and has a capacity to accommodate up to 3,500 congregants. The mosque, with its distinctive pitched and tiered roof, was nominated for the prestigious Aga Khan Award in 1989 in recognition of its "tropical architecture" which combines traditional Malay architecture with Islamic decorative art. Masjid Darul Aman follows in the tradition of Masjid Aminah in serving the area's Muslim community, and organises iftar gatherings during Ramadhan to welcome guests from other faiths to break fast together.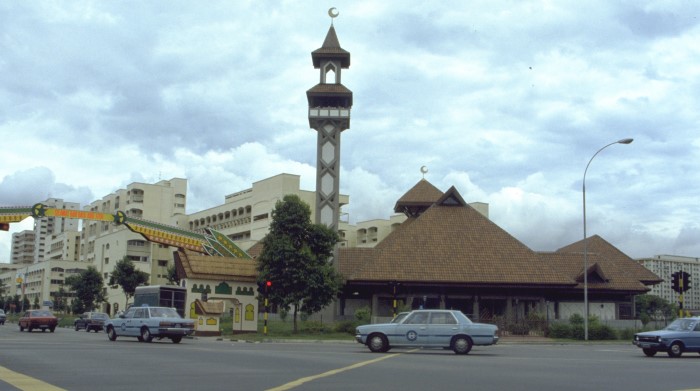 Masjid Darul Aman, 1987
Courtesy of National Archives of Singapore
A photograph of Masjid Darul Aman at the junction of Jalan Eunos, Changi Road and Still Road.
Read more about Masjid Wak Tanjong and Madrasah Wak Tanjong Al-Islamiyah
Wak Tanjong is said to be a Bugis merchant who had purchased a tract of land along Paya Lebar Road and built a mosque on that land in 1935 to cater to the religious needs of the Bugis community who were trading in the area. Over time, as a result of association by proximity, the village near the mosque became known as Kampong Wak Tanjong.
In 1958, his great-grandson, Ustaz Mohd Noor bin Taib, founded a religious school and established a madrasah on another plot owned by the family on Sims Avenue. Formerly known as Madrasah Ad-Diniyyah Al-Islamiah, Ustaz renamed it Madrasah Wak Tanjong after his great-grandfather in 1968.
In the past, the madrasah was attended by children who lived around Paya Lebar as well as those who lived in Geylang Serai. Today, its students hail from all over Singapore and they continue to don the distinctive white-and-purple madrasah uniform.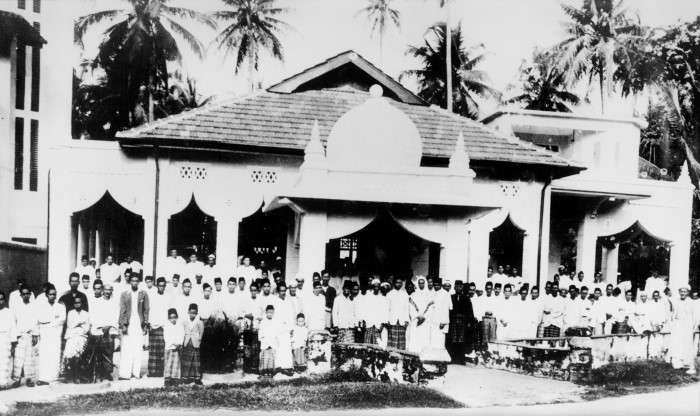 Masjid Wak Tanjong, 1933
Courtesy of Madrasah Wak Tanjong Al-Islamiyah
Located on Joo Chiat Road, Masjid Khalid was built in 1917 on wakaf (donated endowment, usually in the form of land or buildings) land bequeathed by Haji Abdul Khalid bin Haji Mohamed Tyeb, a businessman and philanthropist. Syeikh Osman bin Syaikh Omar Al-Ganus, an Arab from Palembang, Sumatra was the mosque's first-known imam. He also served as the head qadi and officiated over Muslim marriages in the Joo Chiat and Geylang areas.
Despite several restorations, including a major renovation in 1996, the mosque has retained its original structure. Today, in addition to its religious and community services, Masjid Khalid has also earned a reputation for its nasi briyani which is prepared by the mosque's Chairman and distributed during Ramadhan and when the mosque hosts non-Muslim guests.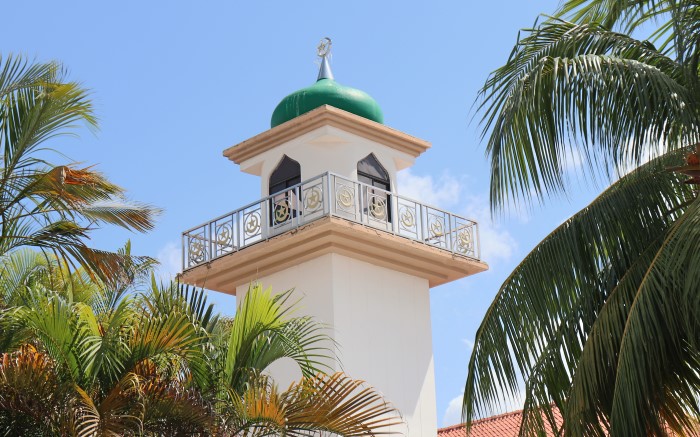 Masjid Khalid, 2018
Malay Heritage Centre Collection, National Heritage Board
Read more about Leong Nam Temple
Leong Nam Temple, also known as long nan dian (龙南殿), was founded in 1964 and originally located at 19E Jalan Pasar Baru. The temple's main deity is the second emperor of the Nine Emperor Gods, or jiu huang da er di (九皇大二爷). Hence, the temple is well-known for commemorating the annual Jiu Huang Ye (九王爷) or Nine Emperor Gods Festival, a nine-day festival which is also celebrated in other parts of Southeast Asia.
Former residents from Jalan Pasar Baru and the Geylang Serai kampungs remember the spectacle of temple's processions during the Nine Emperor Gods Festival, with a mix of awe and trepidation. The temple's lease in Jalan Pasar Baru ended in 2006 and, together with three temples from other parts of Singapore, Leong Nam Temple relocated to Jalan Kayu Joint Temple, also known as re lan jia you lian he miao (惹兰加由联合庙), in Seng Kang.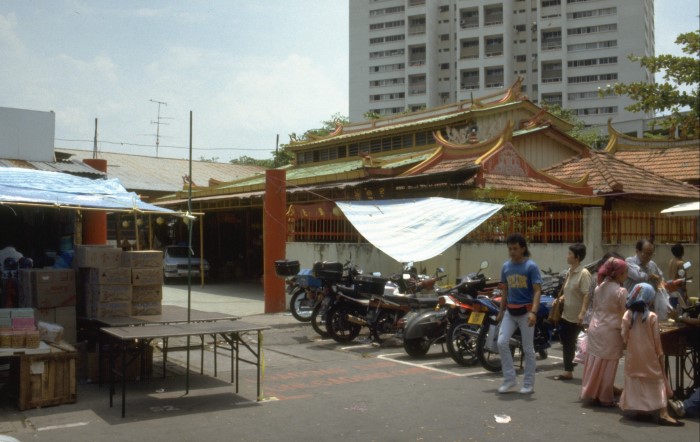 Leong Nam Temple, 1991
Courtesy of National Archives of Singapore
A photograph offering the side-view of an entrance to Leong Nam Temple via Jalan Pasar Baru
Journey to Makkah
The pilgrimage to Makkah, known as the Hajj, is undertaken by Muslims who are physically and financially able to fulfil the fifth pillar of Islam. Before the advent of air travel, pilgrims performing the Hajj usually travelled by sea to Makkah, where the Ka'bah, the holiest shrine in Islam, is located. From the 1970s, air travel became more popular and due to its proximity to Paya Lebar Airport, Masjid Aminah became a popular stopover for outward-bound pilgrims to perform their subuh (dawn) prayers before proceeding to the airport.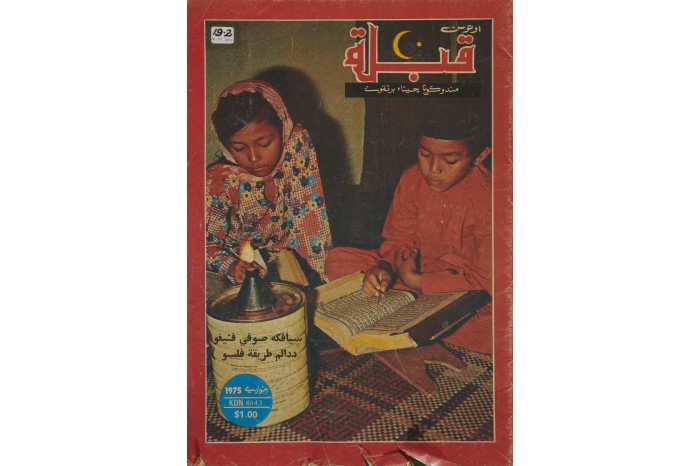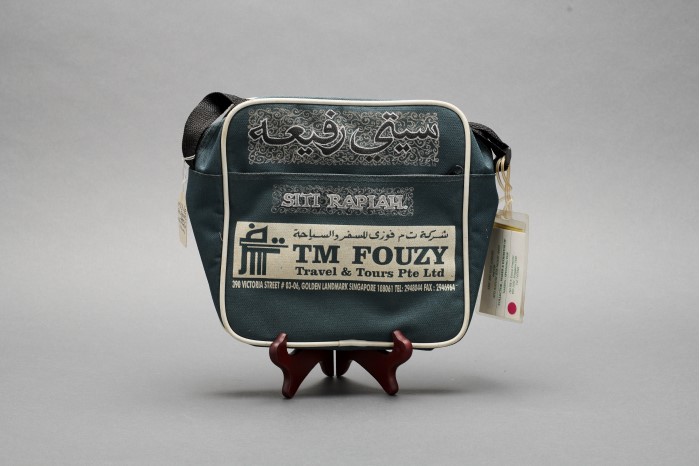 Geylang Serai Market
"[Geylang Serai Market] is still the go-to market for my dad on every other weekend to stock up on groceries"
- Ms Nurul 'Izzati Yusof, former resident Block 1 Jalan Pasar Baru
Geylang Serai Market was completed in 1964 as part of the 1962 Redevelopment Plan to modernise Geylang Serai. The market was bounded by Blocks 2 and 3, Jalan Pasar Baru and Taj Cinema. The original market, popularly known as pasar baru, was divided into three sections: the wet market where customers could buy fresh produce, meats and fish; a designated area for cooked food stalls; and an arcade area for clothes, sundry items and shops providing a variety of services.
Geylang Serai Market served the residents of Geylang Serai for more than forty years. It was the social and economic centre of the area. In 2006, as part of an upgrading programme, the original market was demolished and replaced by a newer market that officially opened in 2010. The new Geylang Serai Market comprises two storeys and has an expanded seating area for the cooked food section as well as a more accessible and cleaner wet market section.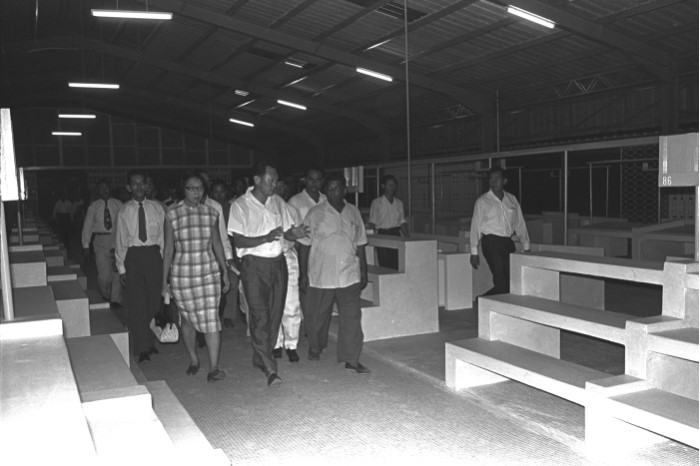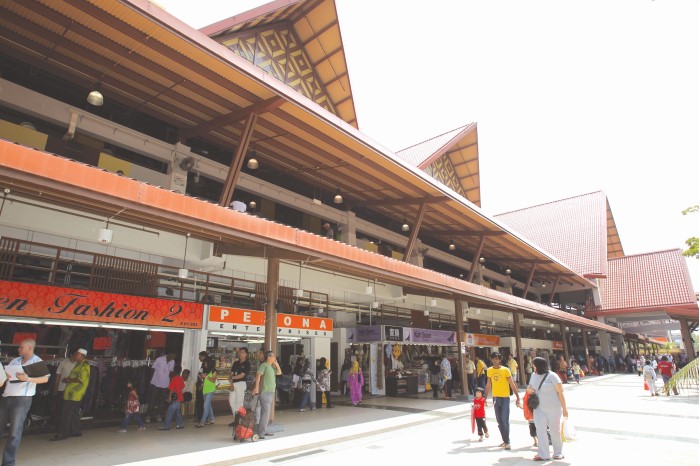 Shopping in Geylang Serai
The original Geylang Serai Market was part of a larger commercial complex comprising the ground floor shops of Blocks 1, 2 and 3, as well as markets and shops along Geylang Serai (Road), Geylang and Changi Roads. The former included Kah Wee Restaurant, Tong Sang Goldsmiths and Jewellers, and a nameless coffeeshop known only as "Liverpool Square". The latter included Haji Hashim Enterprise, Toko Wijaya, S Omar Alkhatib, Million Goldsmiths and Jewellers, and the two-storey Lian Tai Mohamadan Restaurant (popularly known as Hawa Restaurant).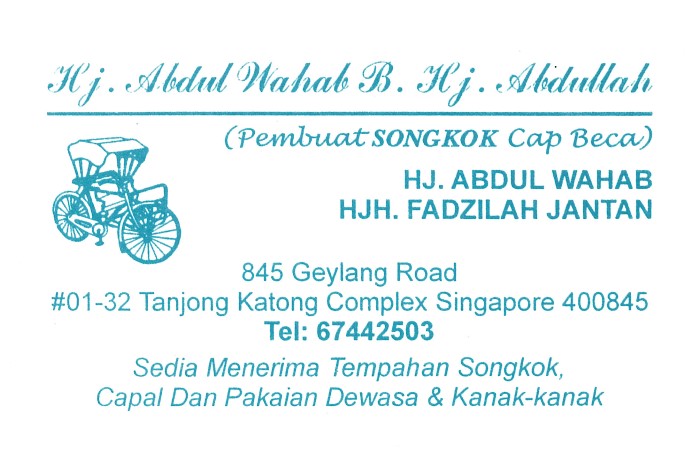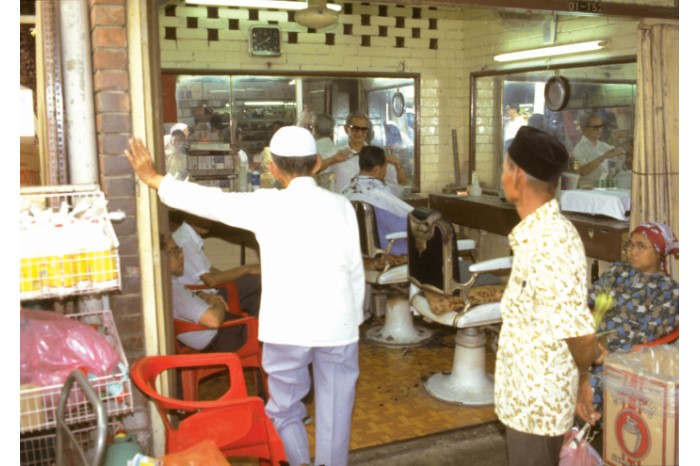 School Days
During the 1950s to 1980s, there were a number of schools serving the residents of Geylang Serai. These schools included government vernacular and English-medium schools as well as sekolah kampong (rural schools).
Modelled after Islamic village schools (pesantren), these sekolah kampong were informal institutions which offered classes in religious instruction and Islamic history. Many Malay/Muslim children remembered attending these "religious lessons" or "Qur'an recitation classes" either before or after their formal school hours.
The following game toys are on loan from Kampong Ubi Community Centre Malay Museum Collection, People's Association.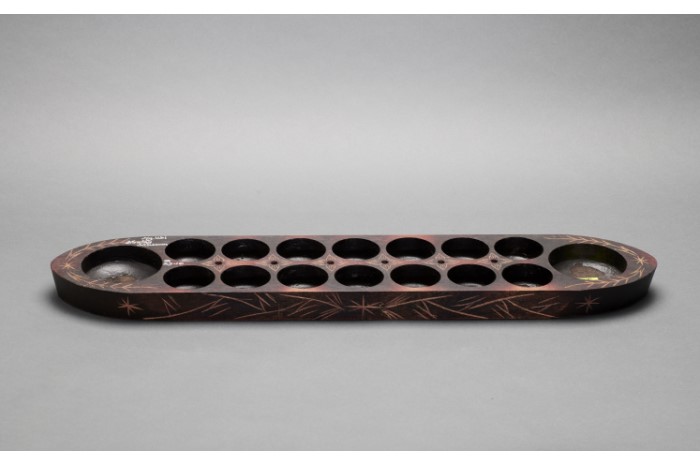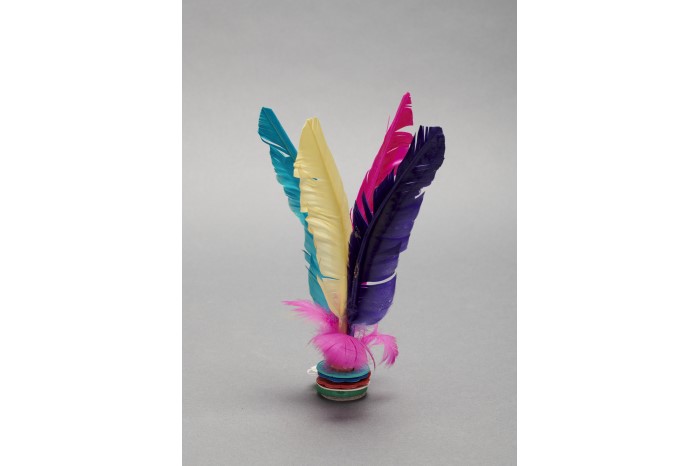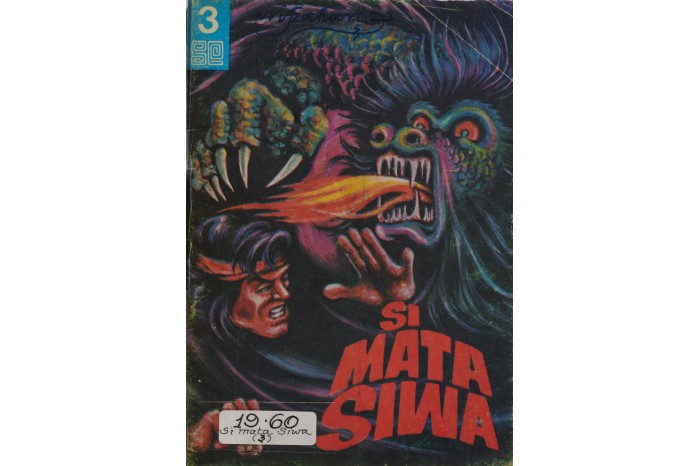 Leisure and Entertainment
"…. They don't really need subtitles. They were appreciating the music, the good looks of the actors and actresses, the scenery [of Bollywood movies]."
- Maarof Salleh, community leader and former Katong resident
As Geylang Serai developed as a residential suburb, leisure activities expanded to keep pace with the leisure and recreational needs of a growing suburban population. From the early 1930s, cinemas or their open-air counterparts, originally constructed to stage bangsawan performances, began screening "talkies" (films with sounds).
In addition to cinemas, Geylang Serai residents also patronised Happy World Amusement Park, which opened in 1937, to enjoy its broad range of entertainment options. Happy World was similar to other amusement parks such as New World at Jalan Besar and Great World at River Valley, which emerged during the interwar years and flourished well into the post-war period in Singapore.
After World War II, leisure and entertainment options for Geylang Serai residents continued to grow. During the 1950s, an amusement park was built on the site of the future Geylang Serai Market to bring amusement rides and games nearer to Geylang Serai residents. Old cinemas were refurbished and new cinemas were built. There was also the cheaper option of open-air cinemas located in Joo Chiat and near the kampungs along Jalan Alsagoff.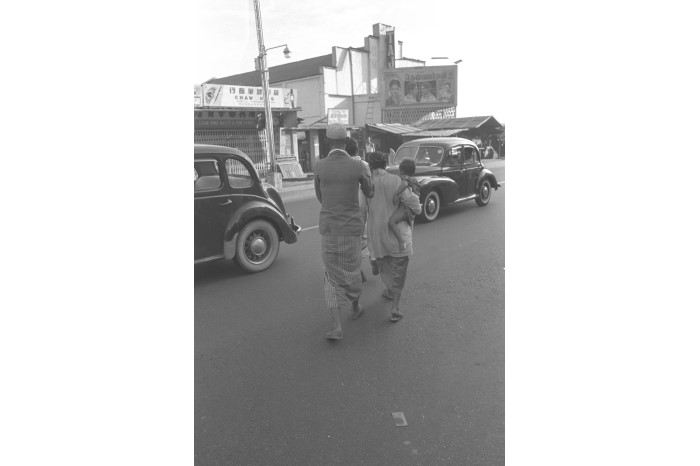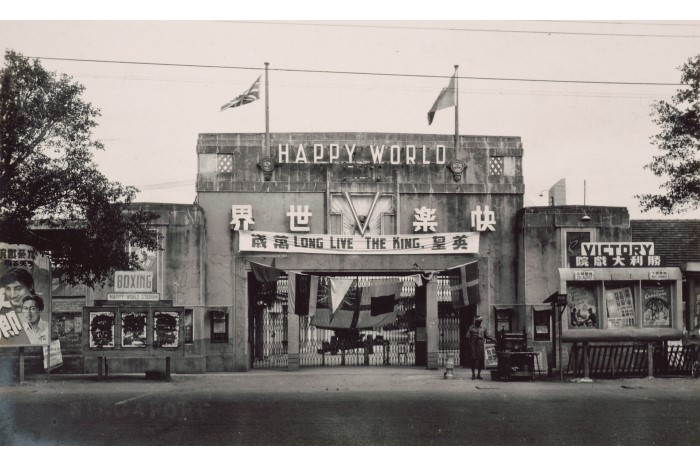 OUR GEYLANG SERAI: COMMUNITY AND HERITAGE
Our Geylang Serai
Geylang Serai carries both social and personal significance for the members of the local Malay/Muslim community, and their experiences and memories of Geylang Serai have been immortalised in a variety of media including photographs, oral histories, novels, poetry and even popular music.
At the heart of these experiences and memories are social interactions and community activities, such as coming together, gotong royong style, to prepare for a wedding at a communal space, attending a cultural performance at the former Malay Village, or patronising the bustling Ramadan Bazaar for new attire and seasonal cuisine.
These shared experiences bring the residents of Geylang Serai together, create lasting memories, establish relationships and foster a sense of belonging. They contribute to Geylang Serai's heritage and strengthen its place in the hearts of the Malay/Muslim community and all Singaporeans.
Ramadan Bazaar and Hari Raya Puasa
Geylang Serai is arguably most well-known for its annual Ramadan Bazaar which started in the 1950s with seasonal traders and itinerant peddlers staking plots along the road to hawk food and goods during the month of Ramadan. Since its early beginnings, the bazaar primarily caters to the needs of Malay/Muslim consumers who buy food to break the ritual fast at sunset and shop for new clothes and wares in preparation for Aidil Fitri, or Hari Raya Puasa.
Occupying the stretch of Geylang Road between Joo Chiat Road and Paya Lebar Road, the bazaar has a festive atmosphere amplified by throngs of customers, shouting of vendors and blasting of seasonal music. The range and affordability of offerings, from traditional Malay dishes and cookies to fashionable outfits in batik, baju Melayu and kebaya, draw customers back to the bazaar every year.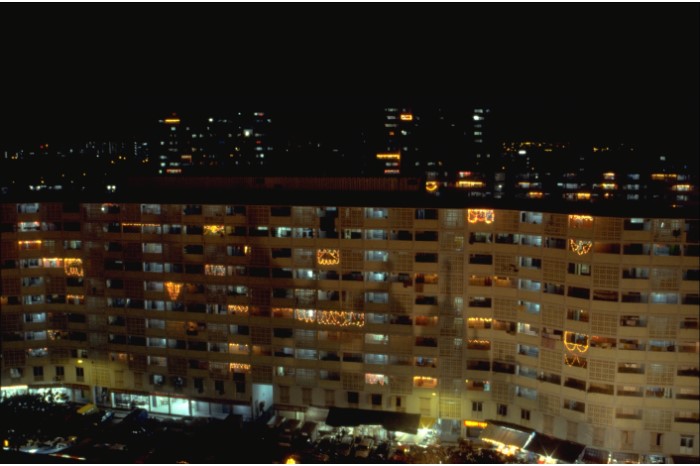 Geylang Serai in Song and Popular Culture
Lama sudah tak ke Geylang Serai Ingin bertemu teman-teman lama

Masih ku ingat nama-nama jalannya

Bas nombor 13 – bawa daku ke sana
M. Nasir, "Bas Nombor 13", from the album Perjualan 1982
Similar to famous cities such as New York, Paris, London, Kuala Lumpur and Singapore, local neighbourhoods such as Tanjong Katong and Geylang have also been immortalised in Malay song and prose. Geylang Serai, in particular, has captured the hearts and imagination of many local writers, poets and musicians, and featured in a range of literary and musical materials which referenced the area's characteristics at different points in its history.
Over the course of almost 200 years, Geylang Serai has undergone a remarkable transformation from an agricultural district to a highly urbanised residential suburb. As part of its transformation journey, the area's physical and social landscapes have also evolved as buildings and landmarks are built, demolished and rebuilt over time.
Despite the numerous changes Geylang Serai has undergone, the community of Geylang Serai remains closely knitted and the charms and spirt of the area are still evident today. With the foundation of the Geylang Serai spirit, as the area develops further, the community of residents, businesses and social institutions that call Geylang Serai home will have more opportunities to foster positive and meaningful interactions with one another. Visit the Geylang Serai Heritage Gallery for more on the rich history and culture of the area and join us for our programmes at https://nhb-eco.peatix.com!