TL;DR
Strolling through Tiong Bahru today is a uniquely Singapore experience. The ultra modern high-rise condominiums form the backdrop to narrow lanes between the oldest flats on the island. What is today an enclave for artisanal coffee hangouts and independent creative studios, used to be little more than several hills, mangrove, swamps, and cemeteries.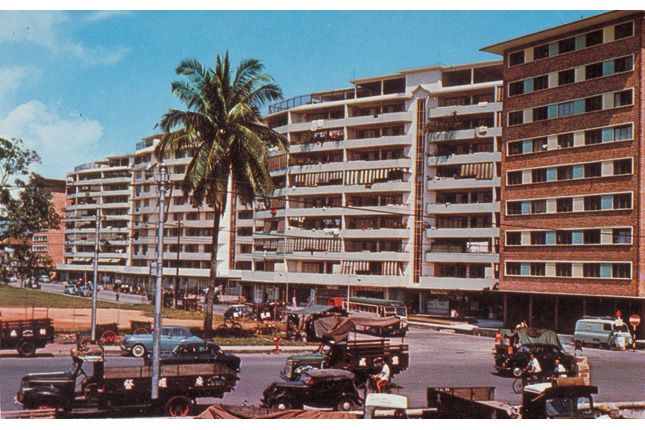 Flats built by the Singapore Improvement Trust (SIT) (c1960s–1980s. Image from National Museum of Singapore)
"Evil-smelling swamp… occupied by squatters of the pig-breeding and coolie types."
Tiong Bahru's name is a combination of Hokkien and Malay, meaning 'New Cemetery'. This is probably the only clue we have left of the area's past before public housing – a hilly part of Singapore filled with mangrove swamps and cemeteries.
As this unflattering description published by The Straits Times, 26 June 1930, described:
"…the land was practically all evil-smelling swamp, several feet below sea-level, with a dirty-looking creek running through it to the Singapore River. There were three fairly large hills on the far side from the main roads, and on these were numerous hovels, filthy and insanitary, occupied by squatters of the pig-breeding and coolie types."
Out with the swamp, in with the new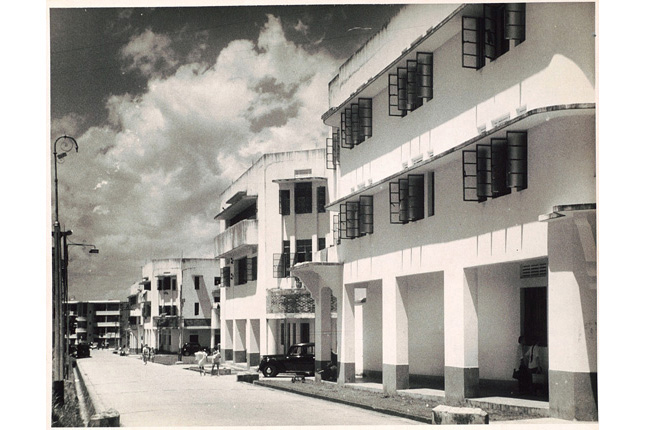 Singapore Improvement Trust flats in the Tiong Bahru estate. (c. 1953. Image from National Museum of Singapore.)
In 1931, the Singapore Improvement Trust (SIT) decided to give Tiong Bahru a facelift as an alternative shophouse and housing estate to relieve congestion in Chinatown. Established by the British colonial government in 1920, SIT was set up to review living conditions of the overcrowded central area of Singapore. It became an independent legal entity when the Singapore Improvement Ordinance was passed in 1927.
Singapore Improvement Trust 1927–1947.. (c. 1948. Image from National Museum of Singapore.)
Huts and squatters were cleared, while the Hokkien Huay Kuan exhumed and moved the graves to other cemeteries such as Bukit Brown. The hills were levelled and the swamplands filled. Land preparation work was completed by 1931. Tiong Bahru was ready to for its transformation.
SIT began work on the development of the housing estate in 1935. The first block of flats was completed in December 1936, and today, you can still see it at the junction of Tiong Bahru Road and Tiong Poh Road.
The block had four shops and 28 flat units rented out at $25 a month, and it was considered a 'high price' for the working class. Instead, European families and Chinese "of the clerical class" settled in.
The iconic Block 78 in its early days. (c1953. Image from National Museum of Singapore)
Tiong Bahru then welcomed the first public housing block in Singapore that was built with an air raid shelter. Block 78 Moh Guan Terrace was completed in 1940 with a unique U-shaped design that even gave it three different postal addresses.
By 1941, the SIT has completed 784 flats, 54 tenements, and 33 shops, creating homes for 6,000 people. World War II put a halt to the development project, but it quickly resumed post-war. By the late 1950s, the population at Tiong Bahru was estimated to be about 20,000 residents living in over 2,700 units. It had become a thriving estate that had long departed from its image of a 'foul-smelling swamp'.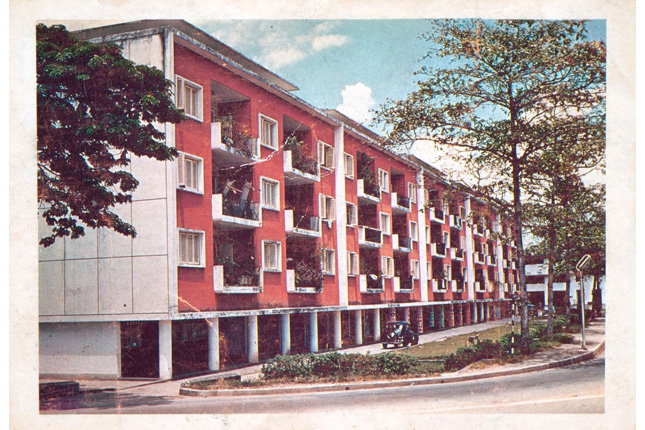 SIT flats on Upper Pickering Street.(c1950s. Image from National Museum of Singapore)
A heritage to be conserved
The two to five-storey walk-up apartment blocks today form a temporary escape from the busy streets and skyscrapers of central Singapore. Their high ceilings, large windows, and open, cantilevered balconies were design elements that helped cope with our tropical climate – a luxury uncommon in today's newly-built flats.
Many of these blocks were also known as 'puay kee chu' or 'aeroplane houses' in Hokkien, as they looked similar to the control tower at Kallang Airport. They were indeed, designed to resemble automobiles, ocean liners, and aeroplanes with their sweeping aerodynamic lines. Designed with a popular architectural style in the 1920s and 30s, the blocks featured a modified form of the Streamline Moderne style, a late development of the Art Deco movement.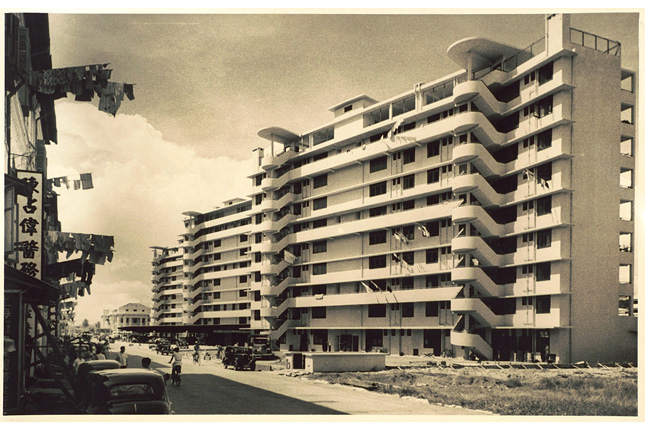 The unique designs of early SIT flats based on the Streamline Moderne style. (c1950s. Image from National Museum of Singapore)
20 of these blocks of flats have been accorded conservation status by the Urban Redevelopment Authority (URA) in 2003, ensuring that future generations of Singaporeans can still visit Tiong Bahru and get a glimpse of our public housing's humble beginnings.
SIT was replaced by the Housing Development Board (HDB) as Singapore's public housing authority in February 1960. Today, about 138 SIT blocks still serve as homes for residents in Bukit Merah, Queenstown, and Tiong Bahru.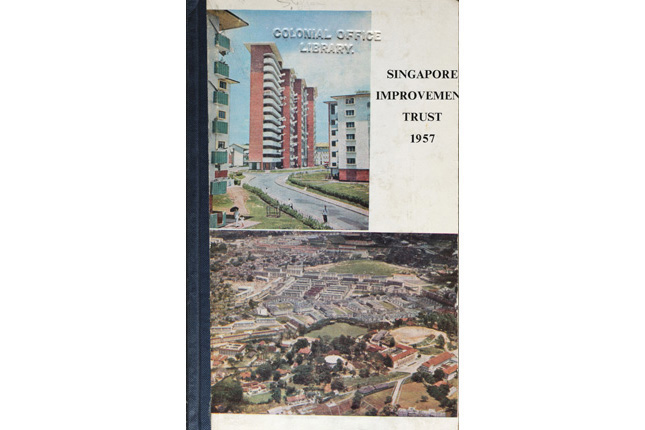 Singapore Improvement Trust 1957. (c. 1958. Image from National Museum of Singapore.)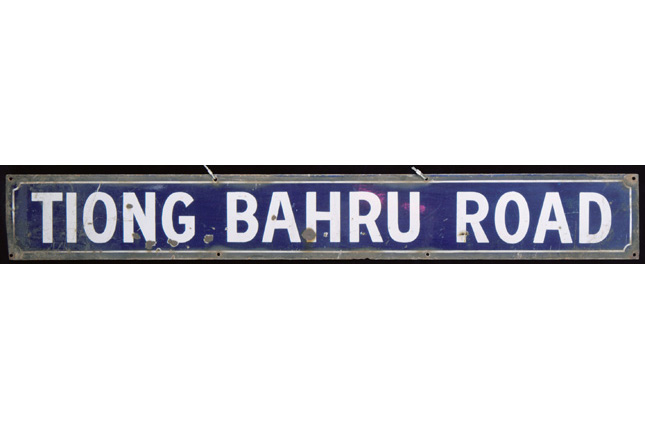 An early street sign of Tiong Bahru Road dating to the early-mid 20th century. (Image from National Museum of Singapore.)