About the Street Corner Heritage Galleries scheme
The Street Corner Heritage Galleries scheme is a collaborative effort between NHB museums, heritage institutions and community galleries, and local shop owners in their respective precincts to strengthen partnerships with communities and raise awareness of and foster deeper appreciation for heritage in everyday spaces.
The scheme allows NHB to work closely with local shop owners with at least 30 years of history in selected precincts to co-create "mini-museums" that showcase the history and heritage of their respective businesses and trades. Located on site, these galleries will display historical documents, photographs, and artefacts that tell the stories of these shops.
On top of providing funding, curatorial support and assistance in fabricating the showcases, NHB will also work with local shop owners to develop programmes such as talks, tours, and workshops, and provide opportunities to participate in key NHB events such as the Singapore Heritage Festival and the respective CultureFests of the heritage institutions within their precincts.
Medical Care for Mankind: Eu Yan Sang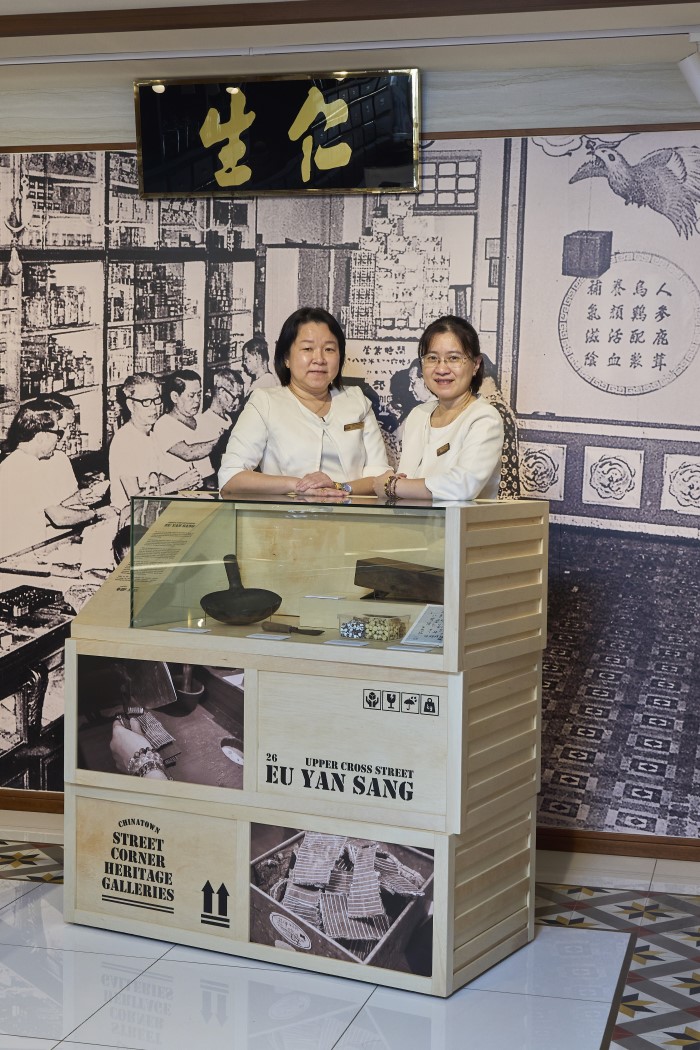 The story of Eu Yan Sang started in 1873 when Eu Kong, an immigrant from Guangdong, China, arrived in Perak, Malaya where he observed that tin miners often turned to opium to ease their pains.
Convinced that traditional Chinese medicine could provide better pain management and treat ailments, Eu opened a medical hall in Gopeng, Perak in 1879, naming it "Yan Sang", which translates to "caring for mankind" in Cantonese.
When Eu Kong passed away, his son, Eu Tong Sen, took over the business at the age of 21. Armed with an astute business acumen, Tong Sen expanded the family's business from traditional medicine to tin mines, rubber plantations and properties. Determined to free tin miners from their opium addiction, he set up medical halls near his tin mines to provide medical care for miners.
By the 1910s, the family's traditional Chinese medicine business, rebranded as "Eu Yan Sang", had extended to Singapore, Hong Kong, and southern China. In 1910, the first Eu Yan Sang medical hall in Singapore opened at 265-271 South Bridge Road. Besides providing affordable healthcare and medical supplies, Eu Yan Sang medical halls also provided remittance services and its shop assistants would help illiterate migrants read and pen letters.
Today, Eu Yan Sang continues the founder's mission of caring for mankind through traditional medicine, operating over 200 retail outlets and clinics in the region.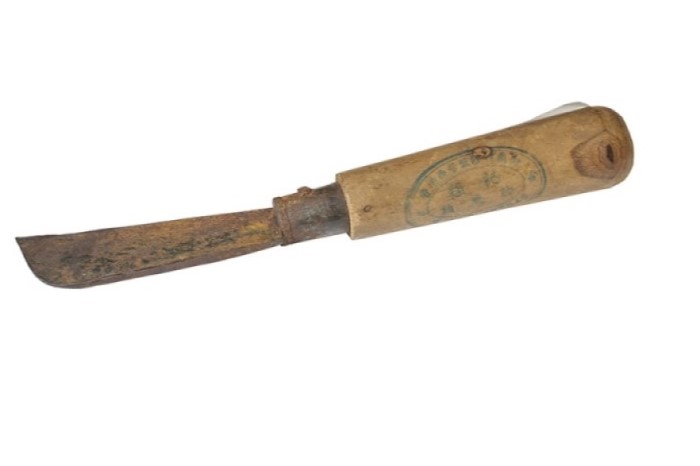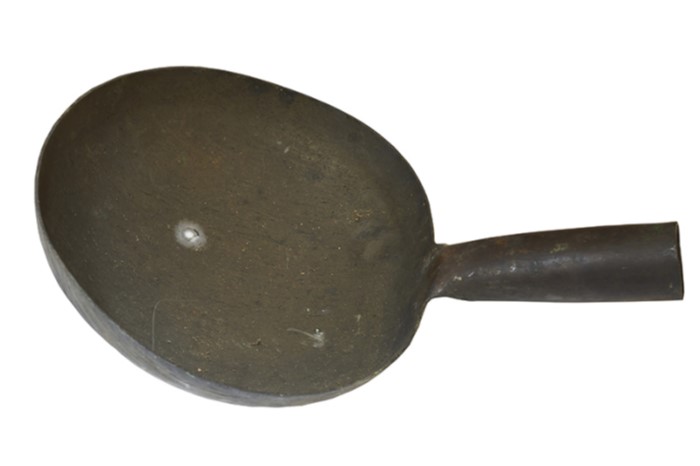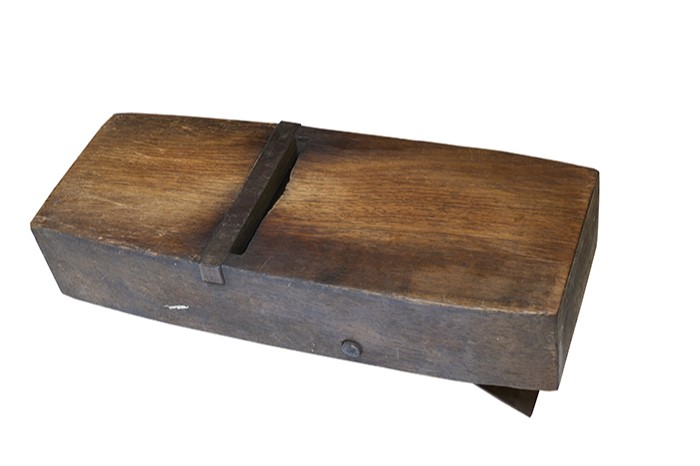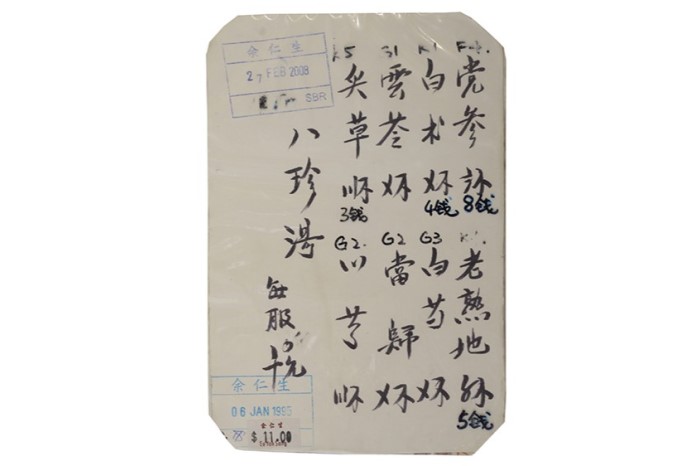 Traditional Taste of Bak Kwa: Lim Chee Guan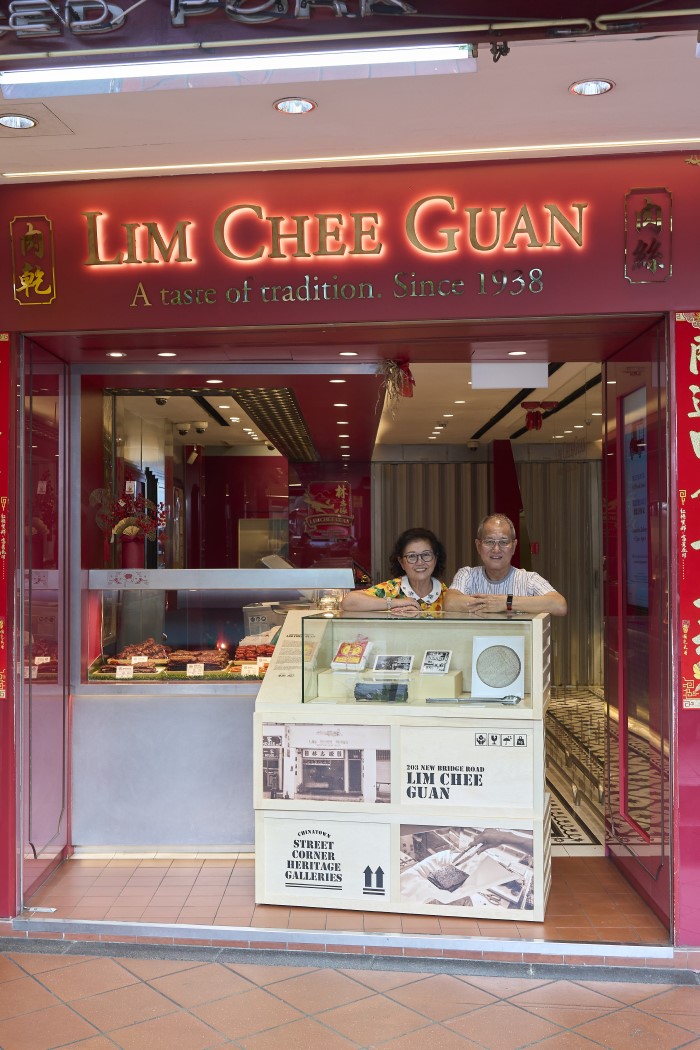 Famed for its snaking queues during festive periods, Lim Chee Guan was established by Lim Kay Eng who arrived from Fujian, China in the 1920s. Defying his parents' wishes for him to be a doctor, Lim toiled in plantations and shops before saving enough to start a pushcart business selling bak kwa (barbecued meat slices) along Chin Chew Road in 1938.
Lim named the business "Lim Chee Guan", which translates to "ambition and integrity" in Mandarin. He made bak kwa using his mother's recipe and adapted the marinade of the meat to suit local tastes. Lim also experimented on the preparation process, such as sun-drying the meat and barbecuing it over charcoal to give it a distinctive smoky taste.
In 1956, Lim relocated to a rented shophouse along New Bridge Road where half the shop was used for bak kwa production and the other half for retail. Lim and his family would spend most of their free time at the shop and this family tradition of helping out in the business is still practised by the second and third generations of the Lim family, who currently run the business.
To this day, Lim Chee Guan holds a special place in the hearts of its long-time customers, many of whom do not mind the long queues and in fact, regard queuing for the shop's bak kwa as a Lunar New Year tradition.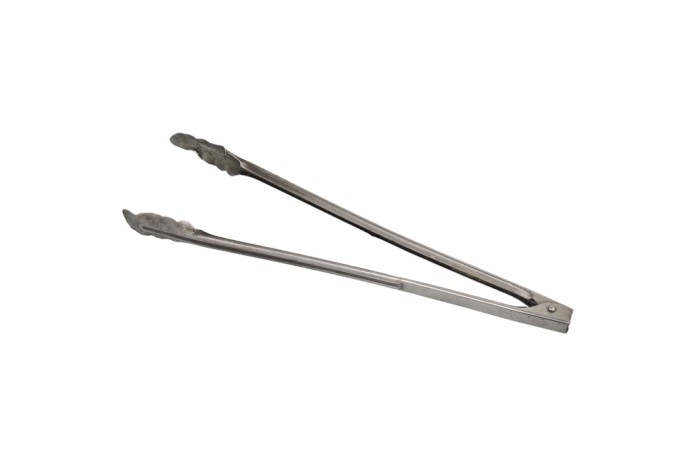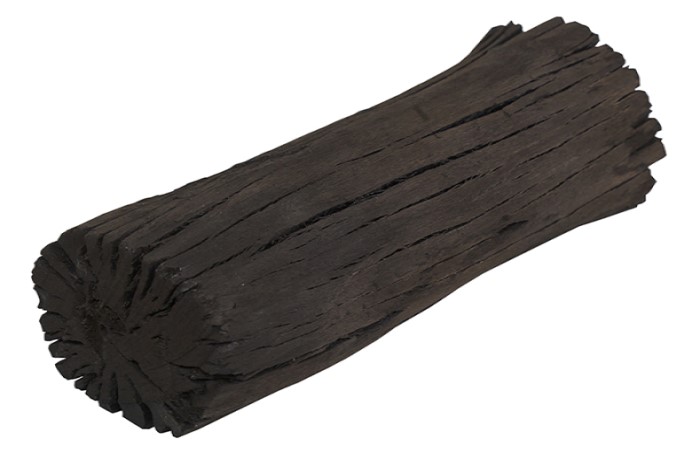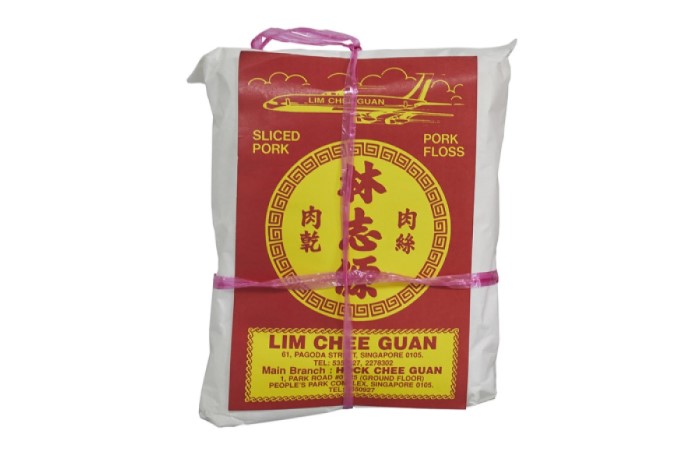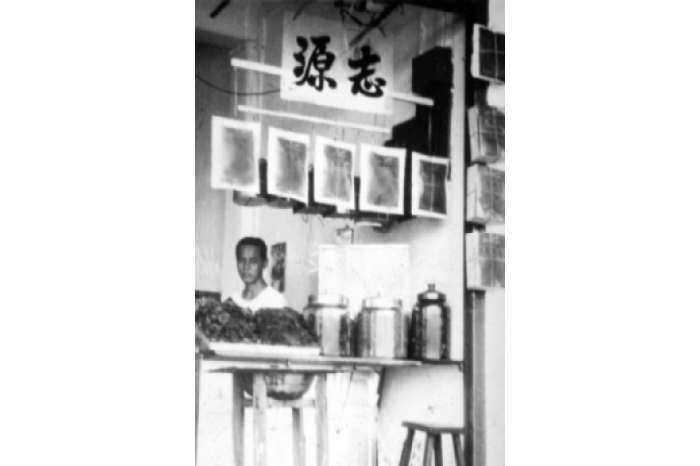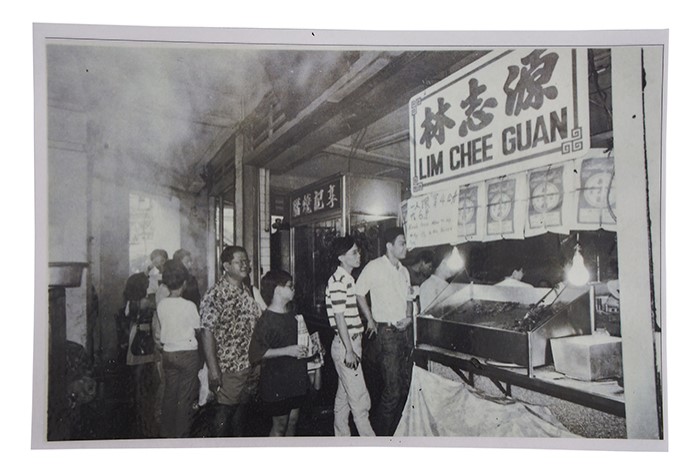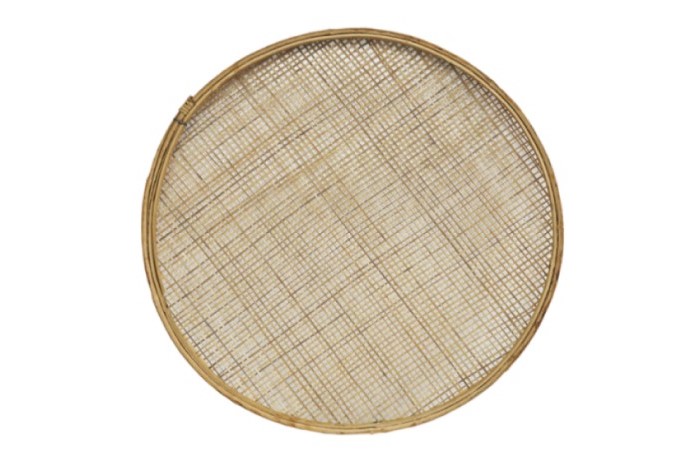 From Silver to Peranakan Jewellery: Kim Poh Hong Goldsmith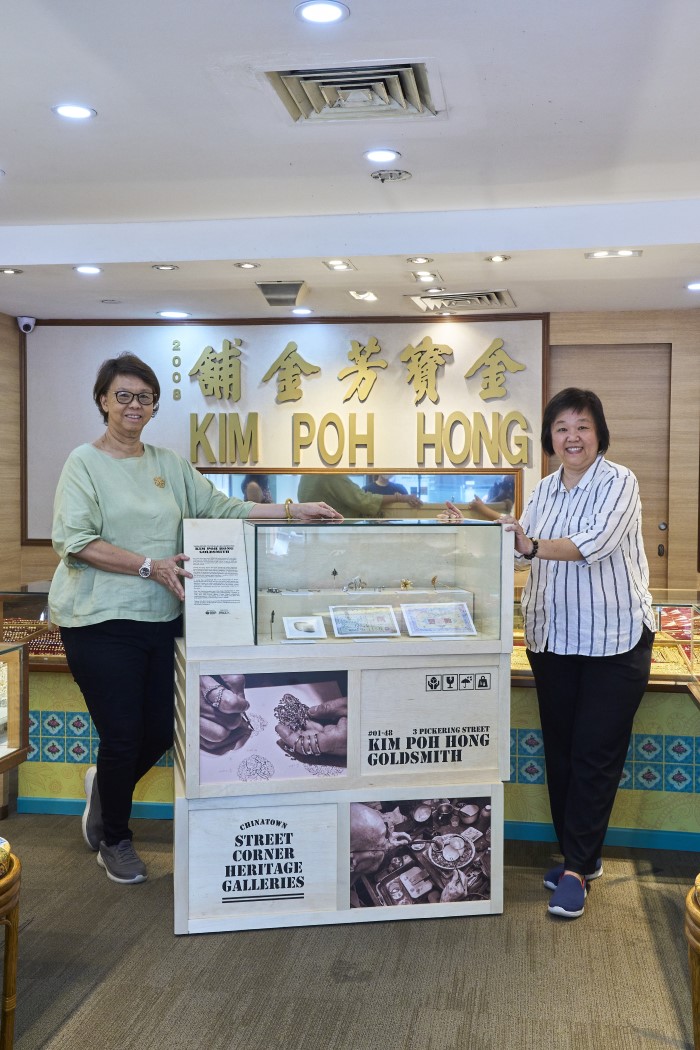 For more than 80 years, Kim Poh Hong Goldsmith has been crafting and selling jewellery to generations of customers. The business was founded at 58 China Street in 1938 by Tan Eng Geok, a silversmith who came to Singapore from Kinmen, China.
During its early years, Kim Poh Hong sold silver jewellery from local wholesalers, as well as handcrafted pieces by Tan. Its customers, who were mainly Hokkiens, would frequent the shop to purchase special items such as silver amulet holders for newborns and burial jewellery for the deceased. The shop also traded gold jewellery, notably reddish gold pieces preferred by Hokkien customers.
In 1943, Tan established Poh Huat Goldsmiths at North Bridge Road with friends and by the 1950s, both shops had become known for their workmanship and custom-made jewellery. Poh Huat was frequented more by Malay, Indian and Nonya customers due to the make-up of the community in the area.
The Tan family bought over Poh Huat Goldsmiths in 1971 when the founders retired and subsequently merged it with Kim Poh Hong. When China Street underwent redevelopment in the 1990s, Kim Poh Hong relocated and eventually settled at Pickering Street in 2002.
Today, Kim Poh Hong is run by the third generation of the Tan family and has carved a niche in designing enamel and Peranakan jewellery.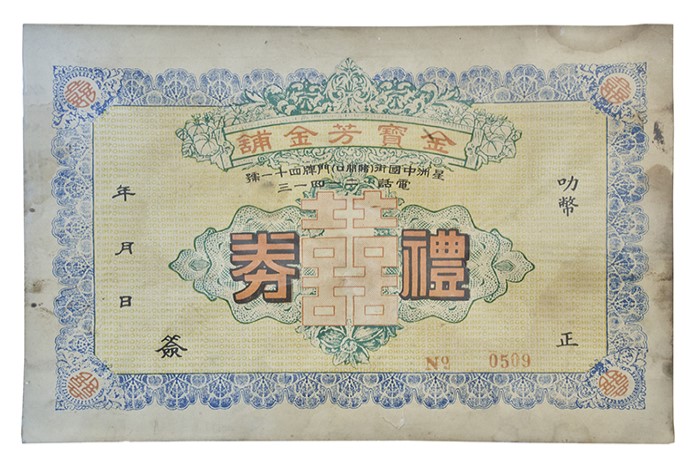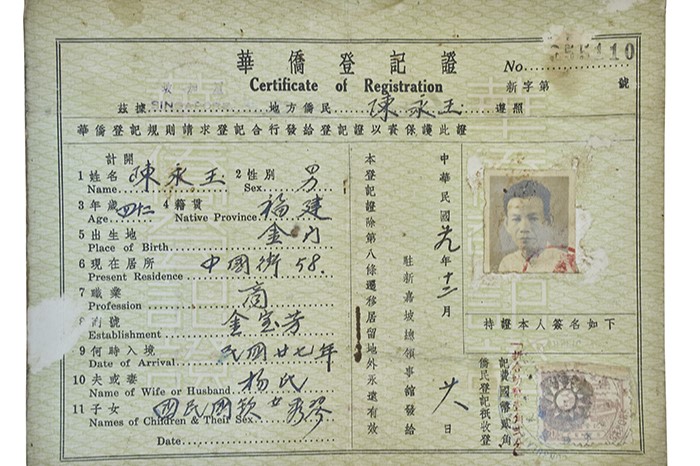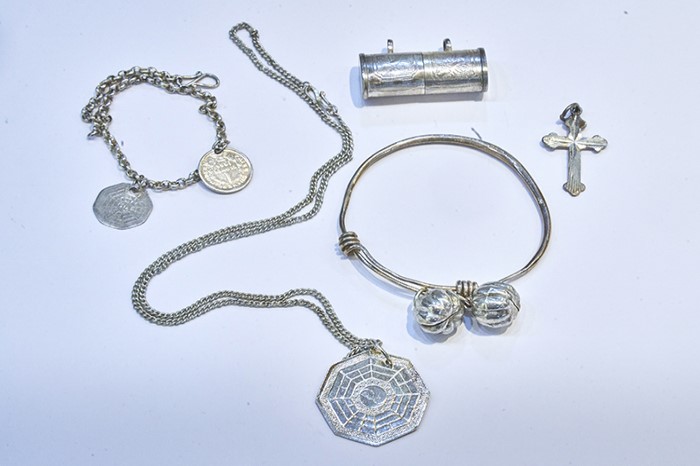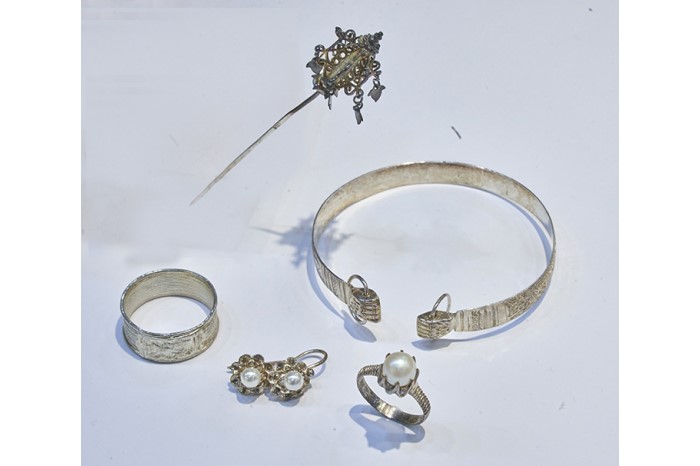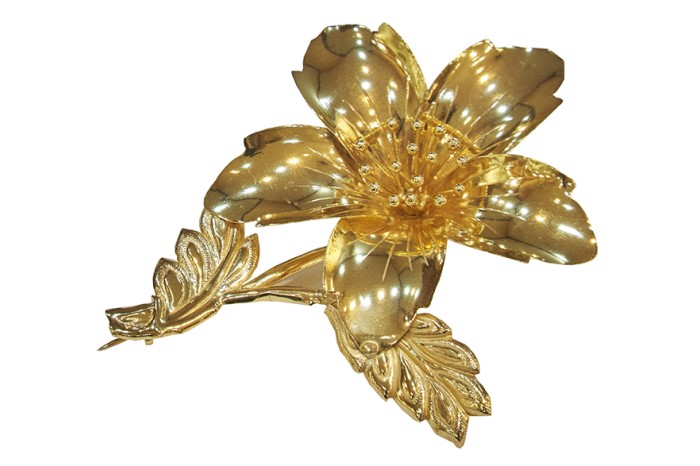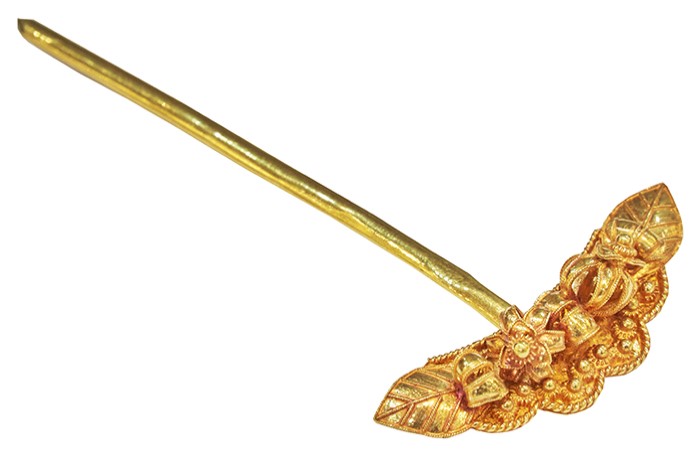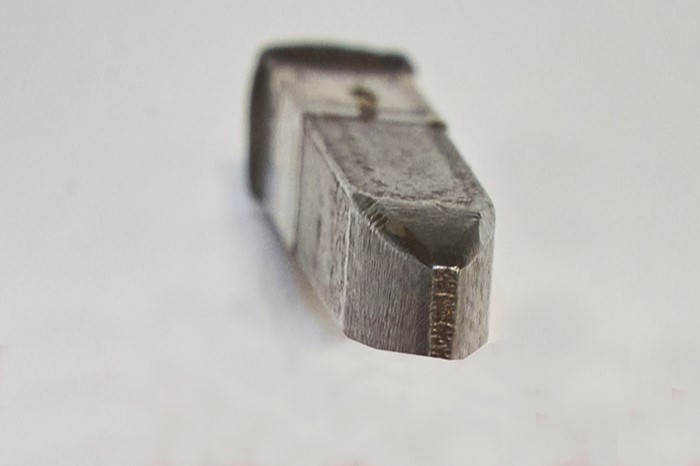 Cantonese Cuisine for Local Palates: Spring Court Restaurant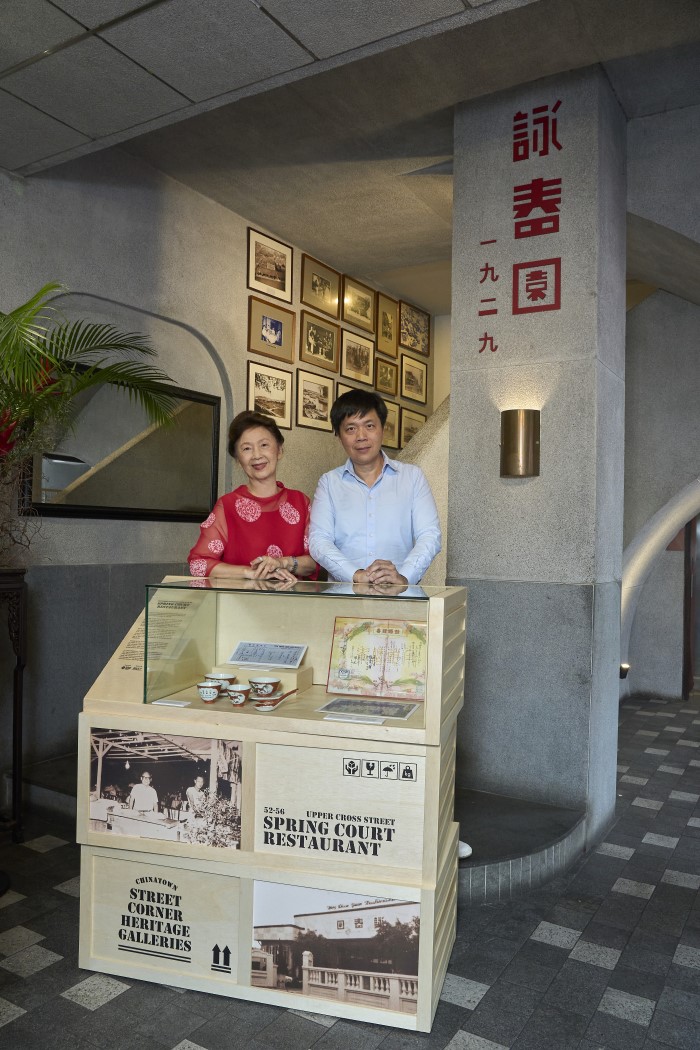 One of the oldest restaurants in Singapore, Spring Court was established at Great World Amusement Park in 1929 by lorry driver turned restaurateur, Ho Loke Yee.
Originally named "Wing Choon Yuen" ("singing in a spring garden" in Cantonese), the restaurant was reputed for its localised Cantonese fare, which incorporated ingredients from Malay, Indian, Hokkien and Teochew cuisines, such as chilli and curry powder, and featured stronger flavours than traditional Cantonese cuisine.
During the 1930s to 1960s, Wing Choon Yuen was where elite, dignitaries, associations and newlyweds would flock to for celebratory feasts. With its capacity of 100 tables, the restaurant often hosted three or four wedding banquets per night. In fact, business was so brisk that Ho often had to sleep over at the restaurant on a makeshift bed of dining tables.
However, by the 1970s, business declined as the number of visitors to Great World dwindled. Wing Choon Yuen then relocated to New Bridge Road in 1978, renaming itself "Spring Court" while retaining its Chinese name, before settling at Upper Cross Street in 2004.
For many Singaporean Chinese families, celebrating Lunar New Year at Spring Court has become an annual tradition. Today, the restaurant is run by the third generation of the Ho family who remains committed to preserving local Chinese food heritage and offering a Singaporean interpretation of Cantonese cuisine to the younger generation.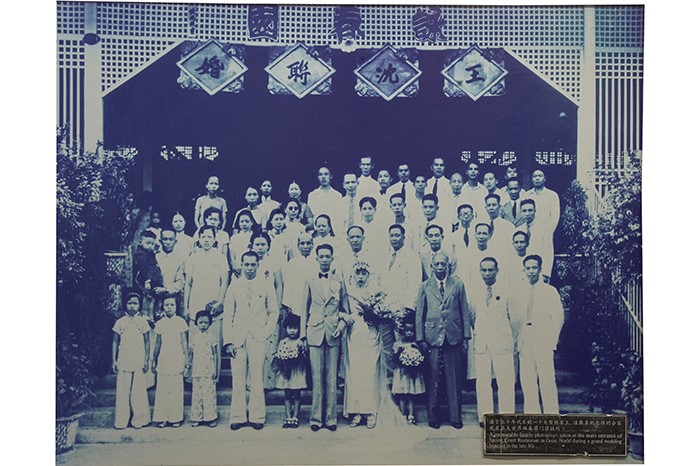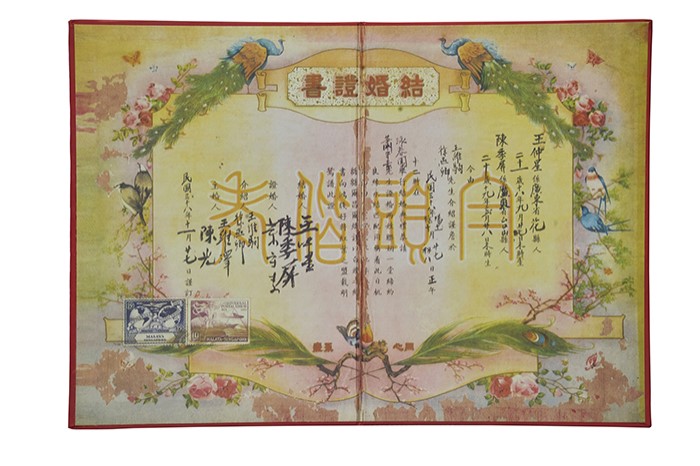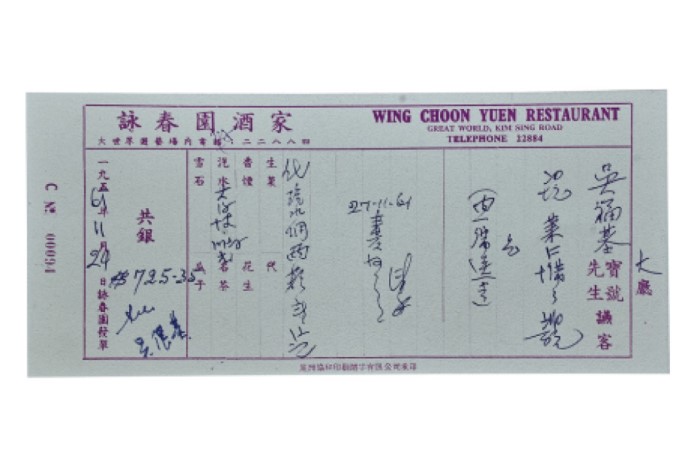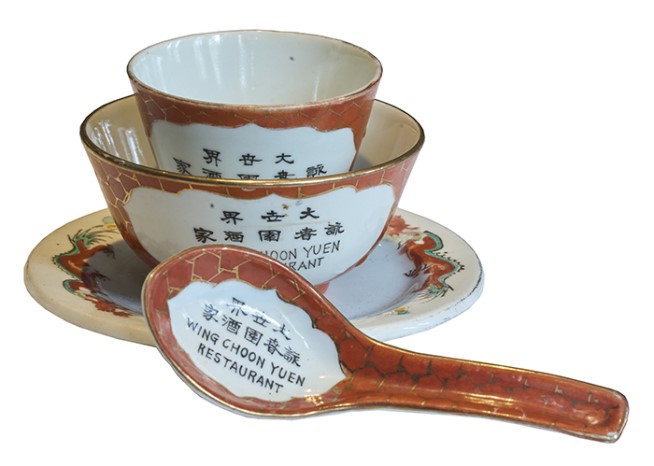 From Traditional Teahouse to Delicious Pastries: Tong Heng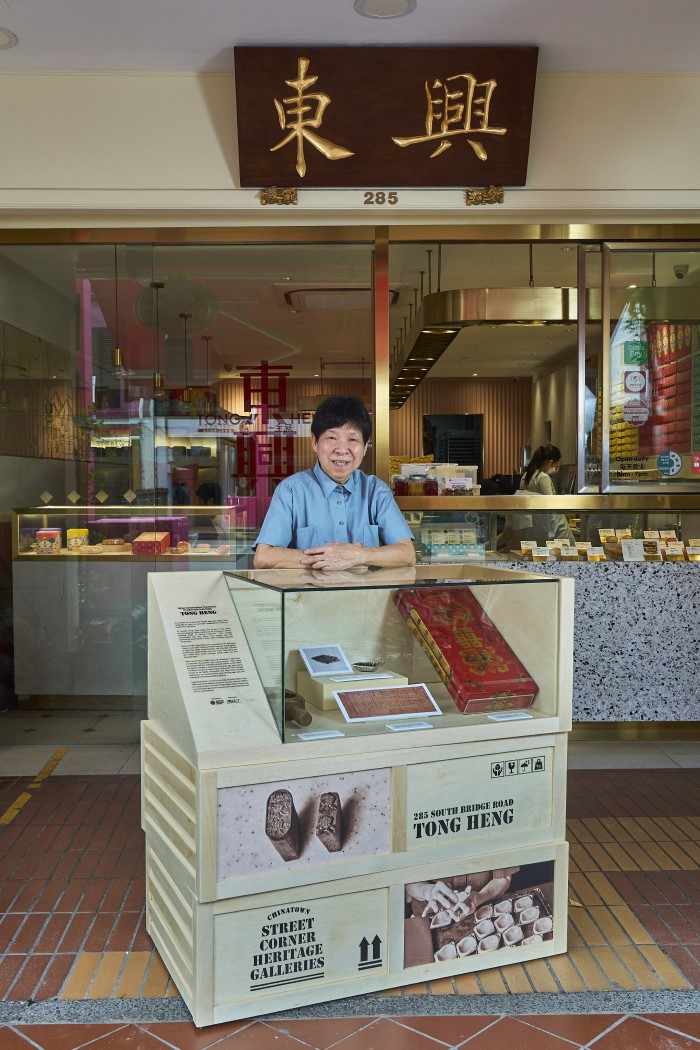 Recognised for its diamond-shaped egg tarts today, Tong Heng has its roots as a pre-war establishment known as Huang Hou Teahouse.
Its founder, Fong Chee Heng, who arrived in the 1910s from Guangdong, China, started out as an itinerant hawker peddling drinks in various teahouses. With savings accumulated over the years, Fong bought over the teahouse on Smith Street in 1934, which was later renamed "Tong Heng".
Teahouses like Tong Heng were a cornerstone of Cantonese culture in pre-war Chinatown where patrons would gather to drink tea, enjoy confectioneries and chat. Located across opera theatre Lai Chun Yuen, Tong Heng was also where fans would purchase sweet treats for their favourite stars.
After World War II, many of Chinatown's teahouses transformed themselves into eating houses, but Tong Heng persevered with the making of confectioneries. In the 1960s, the family installed a showcase displaying egg tarts baked in different shapes to attract more customers. This strategy proved to be highly successful, and Tong Heng became well-known as a confectionery store offering egg tarts and traditional Cantonese wedding pastries.
Tong Heng had to vacate its premises on Smith Street in the 1980s due to the redevelopment of the area and relocated to its current location on South Bridge Road. Today, Tong Heng is run by fourth generation descendants and continues to be an icon of Chinatown.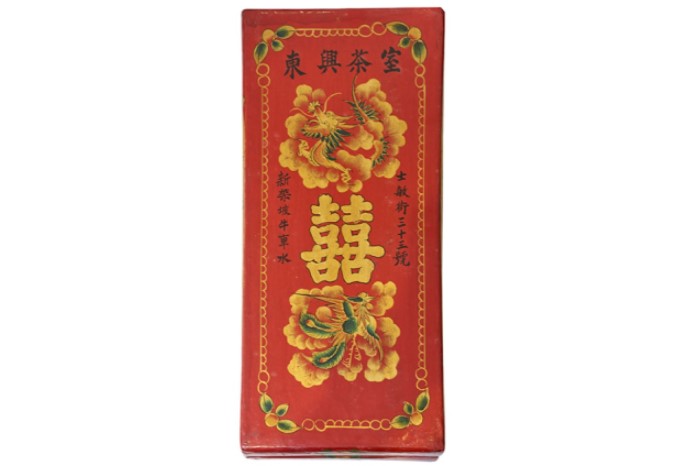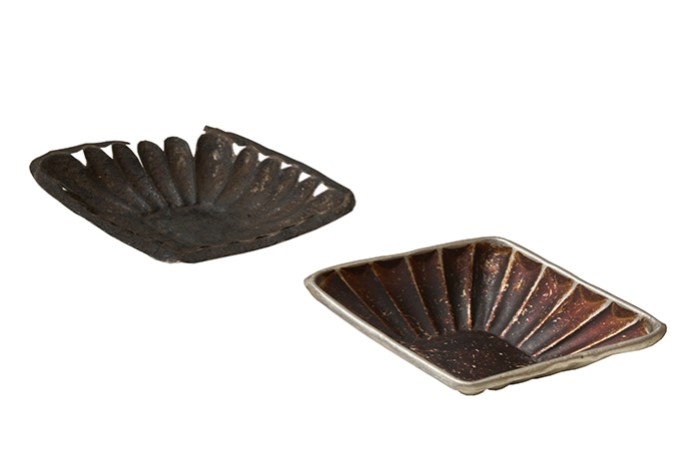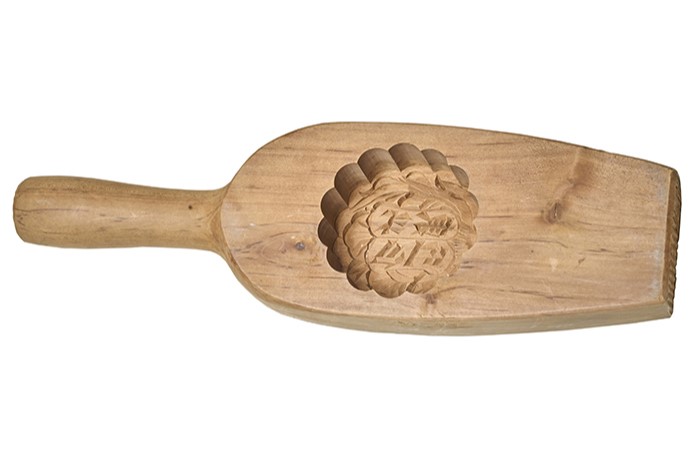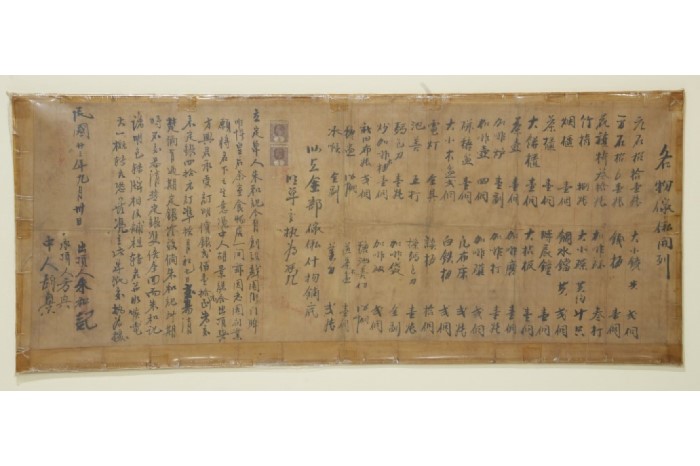 Beautiful and Aromatic Barbecued Meat: Bee Cheng Hiang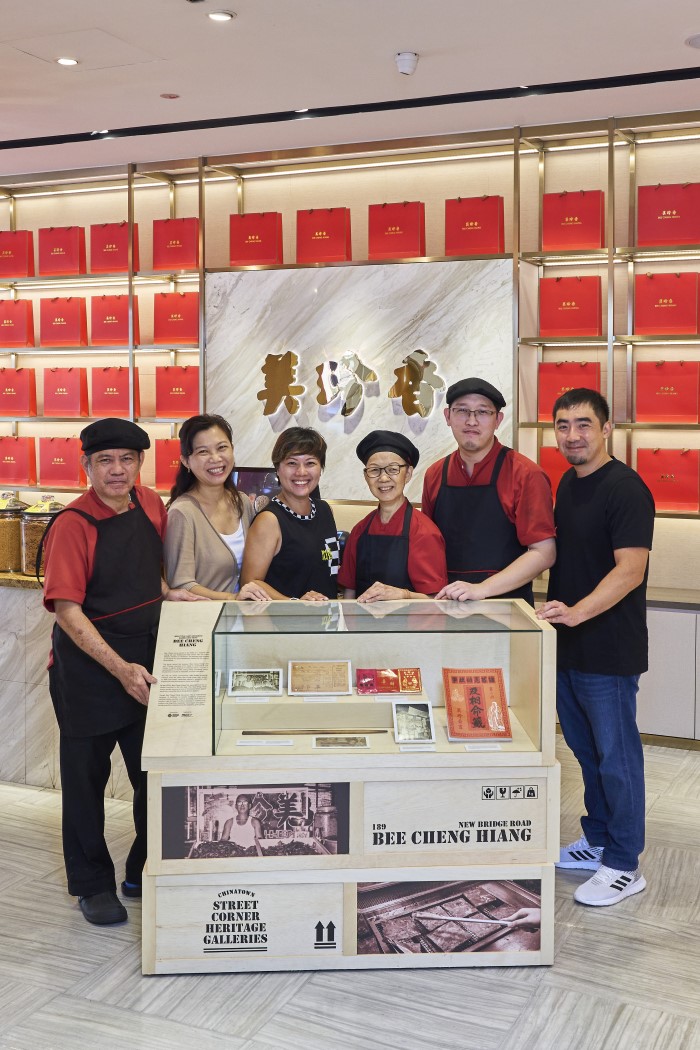 Bee Cheng Hiang started in the 1930s as a roadside stall selling bak kwa (barbecued meat slices) near the former Majestic Theatre in Chinatown. The business was founded by Teo Swee Ee, who subsequently opened his first shop at Rochor Road.
The family named the business "Bee Cheng Hiang" and each Chinese character of its name is composed of nine strokes to signify longevity in Chinese culture. It was also a representation of the Bee Cheng Hiang experience, where the bak kwa is touted as "beautiful, aromatic delicacies".
Teo was an astute businessman with strong marketing instincts. From the 1950s, Bee Cheng Hiang, then spelled as "Bee Chun Heng", advertised regularly, sponsored radio programmes and participated in trade expositions.
By the 1970s, Bee Cheng Hiang had expanded and set up several branches in the city area. This New Bridge Road branch quickly became an icon in Chinatown where queues would form round the block during festive seasons.
Though Bee Cheng Hiang has grown into a multinational company, it continues to employ traditional production methods where possible, such as spreading meat slices on bamboo trays by hand. It is this emphasis on tradition that explains why long-time customers return again and again – for bak kwa which remains true to the taste they grew up with.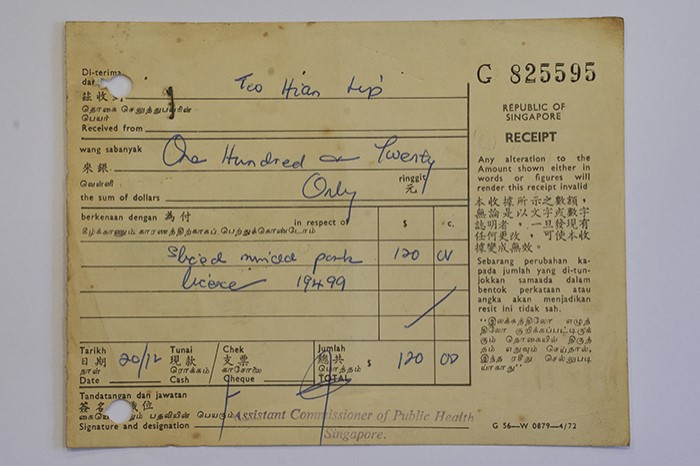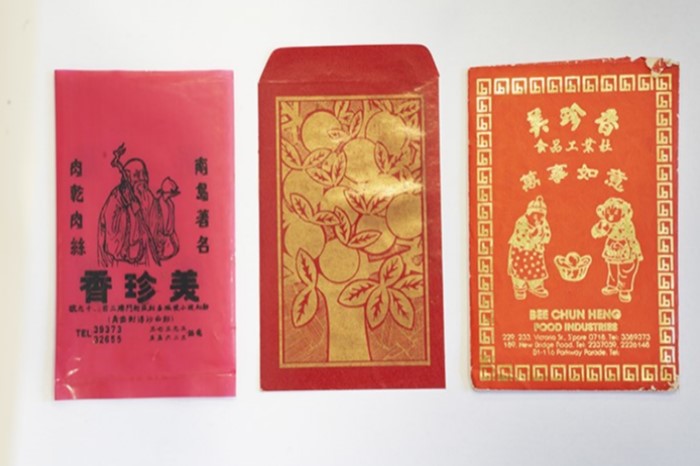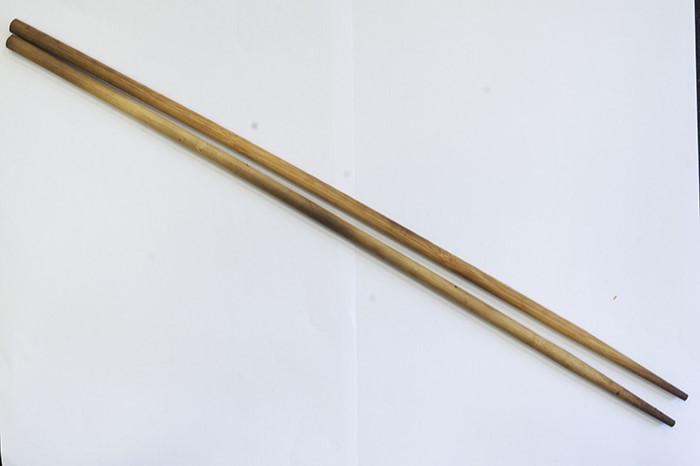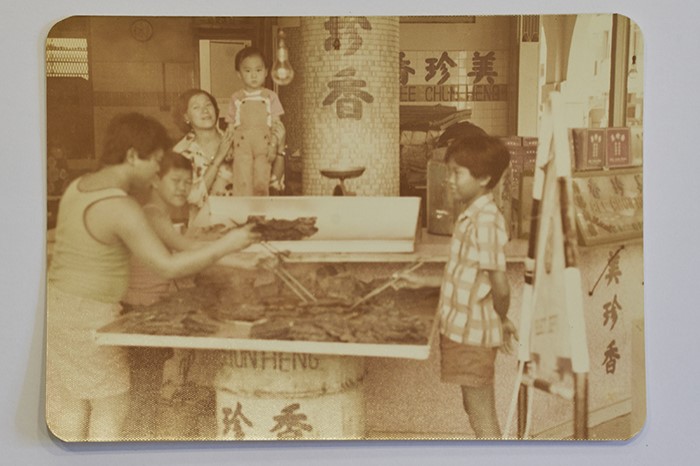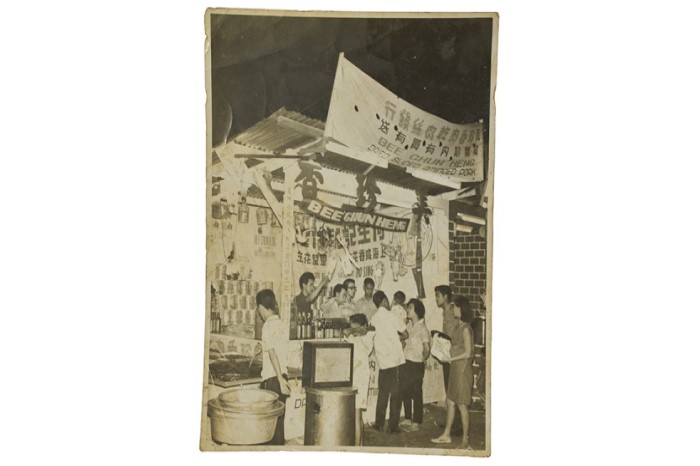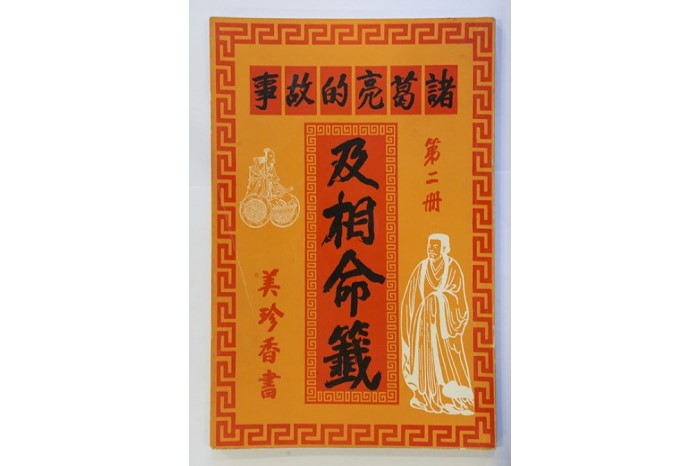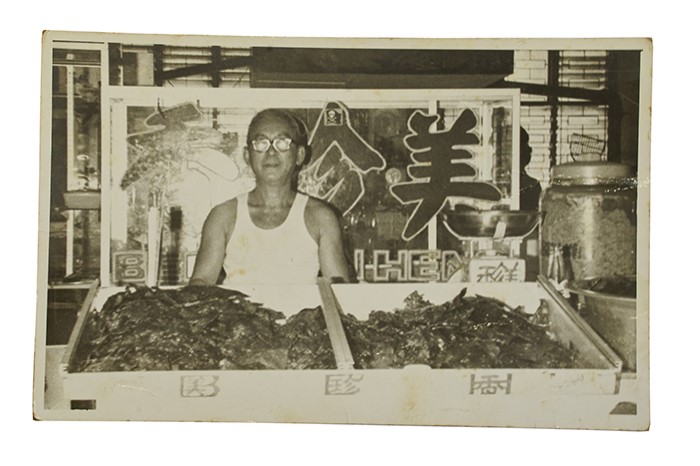 Hallmark of Quality Tea: Pek Sin Choon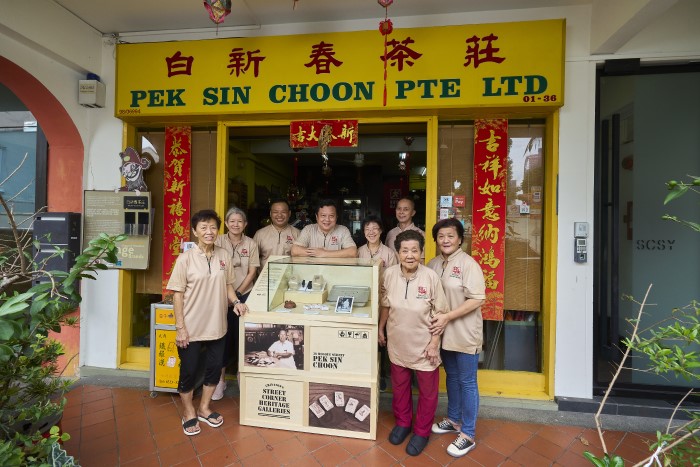 One of the oldest tea merchants in Singapore, Pek Sin Choon was founded in 1925 by Bai-Zhuang Dan Niang and her son Pek Kim Aw.
Bai-Zhuang moved to Singapore in 1910 from Anxi, China after the death of Pek's father so that Pek could apprentice at his uncle's tea shop here and learn the trade. Pek left his uncle's shop after gaining some experience to work in Indonesia as a labourer, before returning to Singapore to set up his own tea business.
To build his own clientele, Pek would carry tea on a shoulder pole, selling it door-to-door to businesses and residents in the city area. By 1925, Pek saved enough to set up his own shop on George Street. He chose the buffalo as the brand's mascot because he was nicknamed "Buffalo Head" by his associates due to his strongheaded character. Pek Sin Choon gradually gained a reputation for its quality tea blends over the years.
As quality teas became the hallmark of Pek Sin Choon, Pek instilled a culture where every family and staff member must acquire deep knowledge in the preparation and brewing of tea.
Run by the fourth generation today, Pek Sin Choon continues to be known as a leading wholesaler and retailer of premium Chinese tea, and is sought after by clients looking for its bespoke tea blends.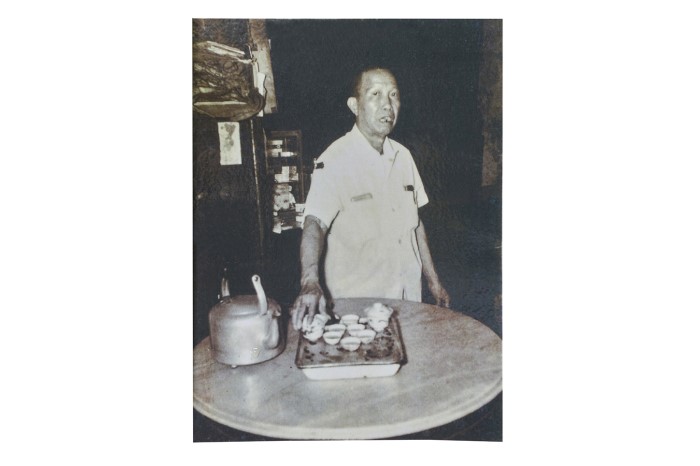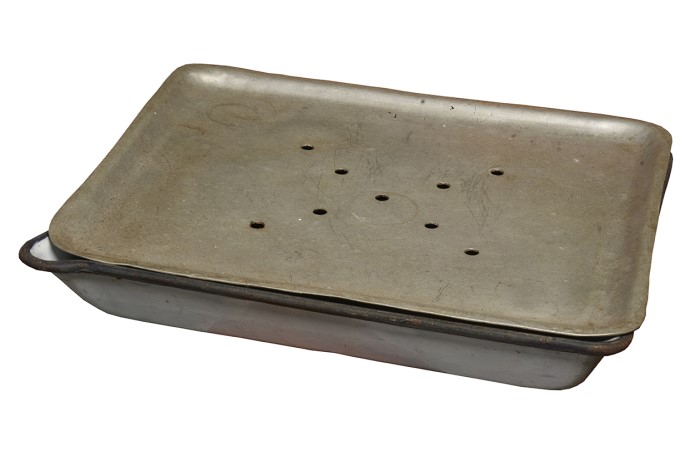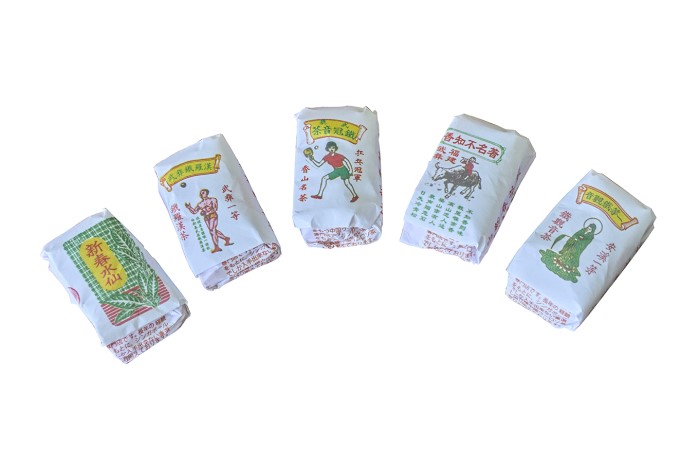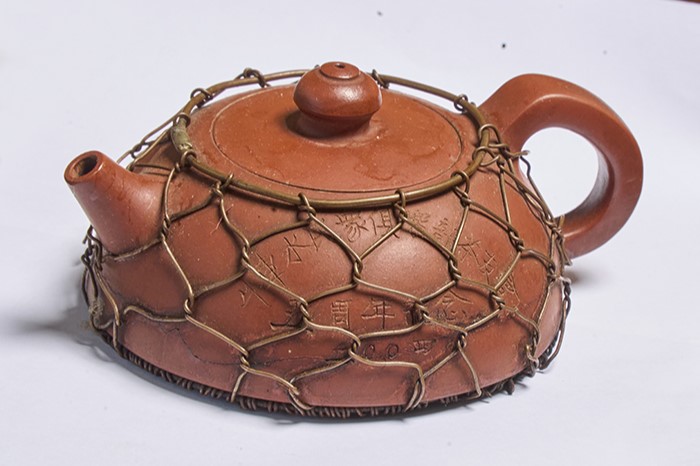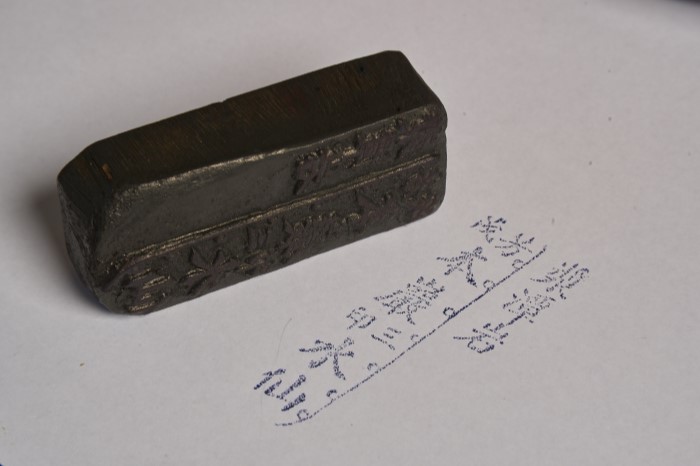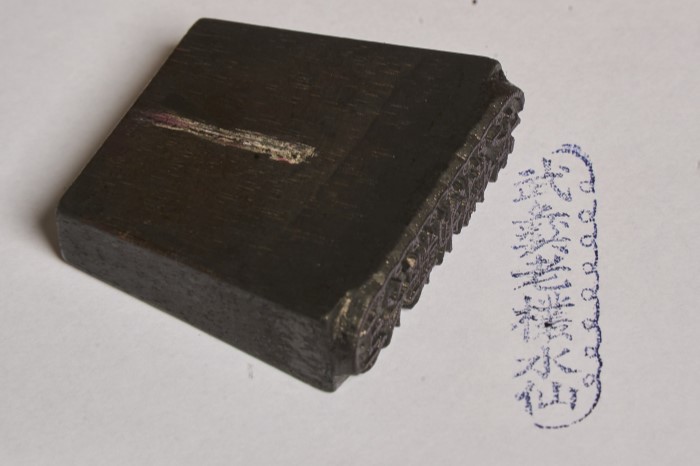 Household Name for Quality Gold: Tin Sing Goldsmiths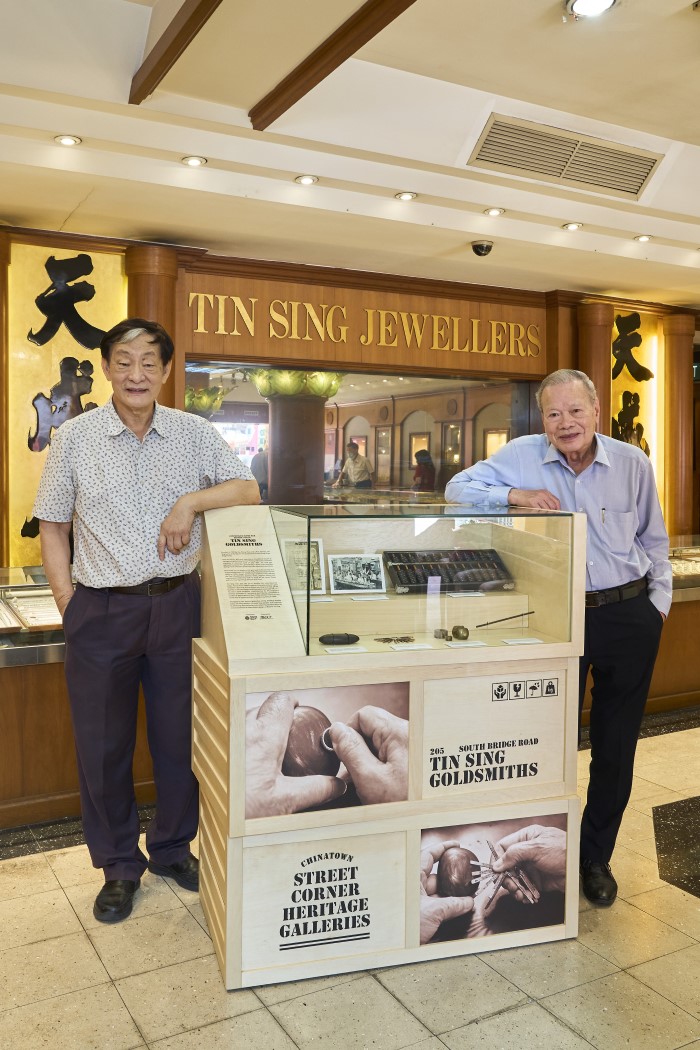 Founded in 1937 by the Wong, Wan and Chow families, Tin Sing is one of the last pre-war goldsmiths located along South Bridge Road.
Until the 1970s, gold was regarded as a traditional means of savings and goldsmiths such as Tin Sing often saw customers queueing to purchase gold on pay days. Tin Sing was particularly popular as it guaranteed buyback of its jewellery during a time when few goldsmiths offered such an assurance.
Renowned for the quality of its gold and craftsmanship, Tin Sing employed some 20 master craftsmen at its peak from the 1950s to 1970s. Drawn by Tin Sing's craftsmanship, patrons like politicians, tycoons' wives, pageant queens and international celebrities such as Fung Bo-bo, Jenny Tseng and Li Li-hua regularly graced its shop floor.
Tin Sing was also the go-to jeweller for commissioned works, which often made headlines. Examples include a gold medallion depicting two swallows returning to a nest, gifted by a fan in 1952 to Hong Kong Cantonese opera star Sek Yin-Tsi; and a gold medallion commissioned by the Singapore Chinese Chamber of Commerce and Industry, presented as a token of appreciation to then-Prime Minister Lee Kuan Yew at the official opening of the chamber's building in 1964.
Managed by the second generation of the founding families today, Tin Sing remains a trusted local jeweller and continues to serve long-time customers who return to purchase pieces for special occasions or commission custom designs.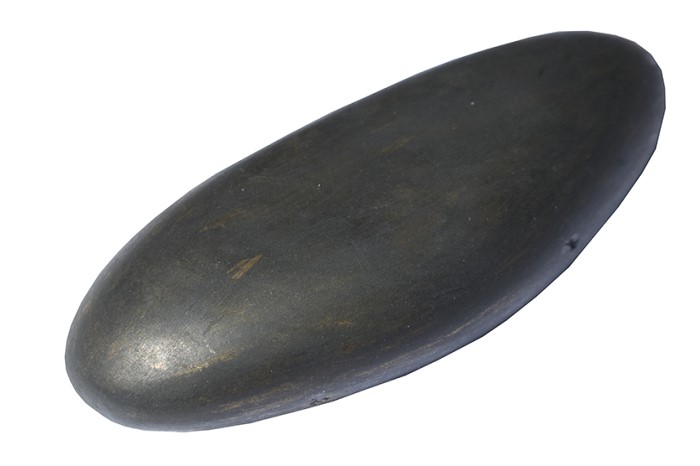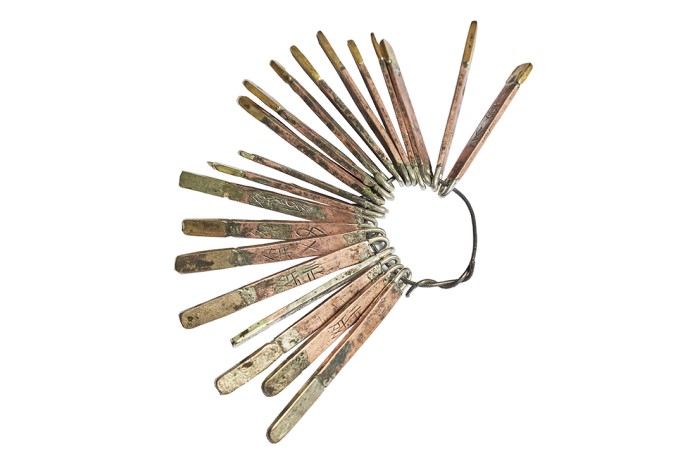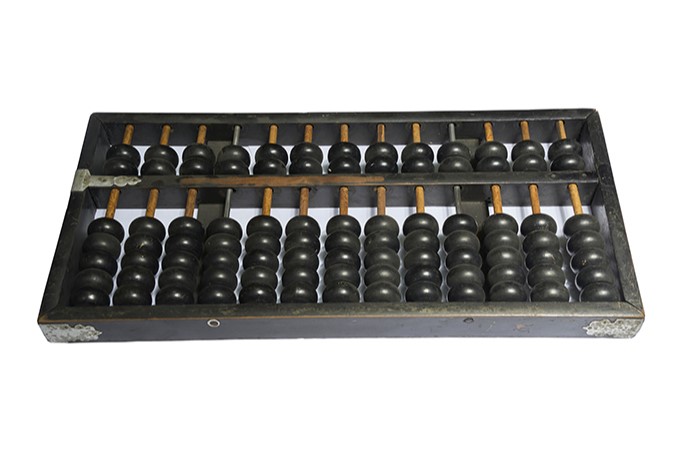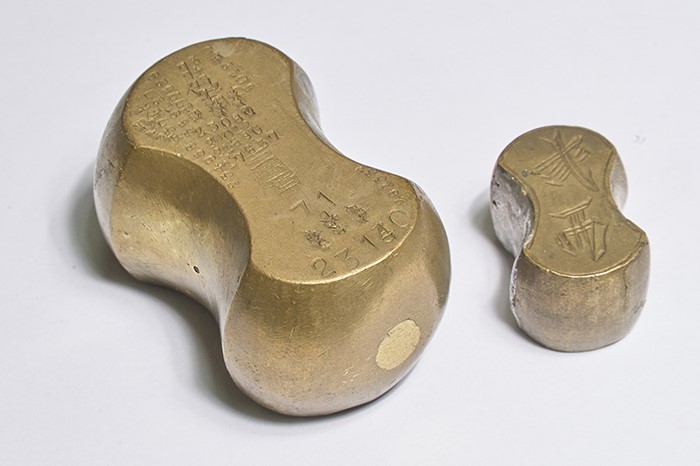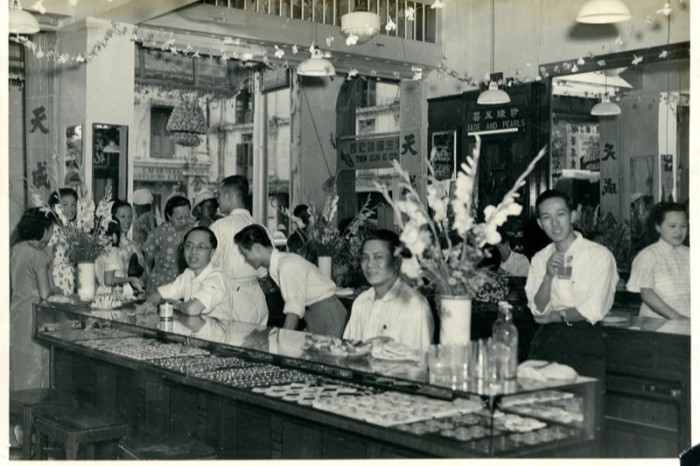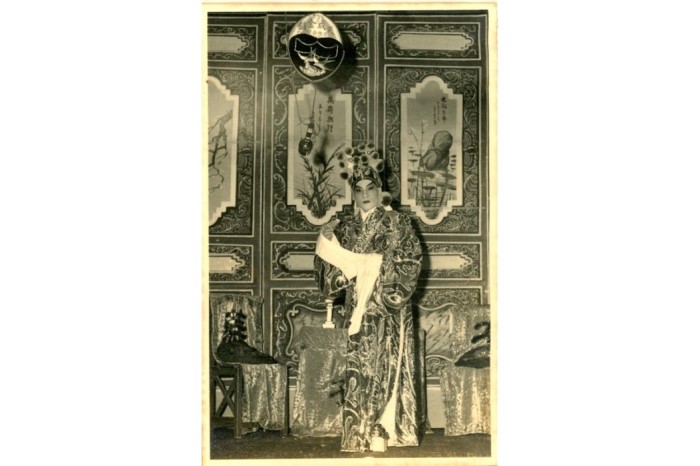 Trusted Medicated Oils and Balms: Chop Wah On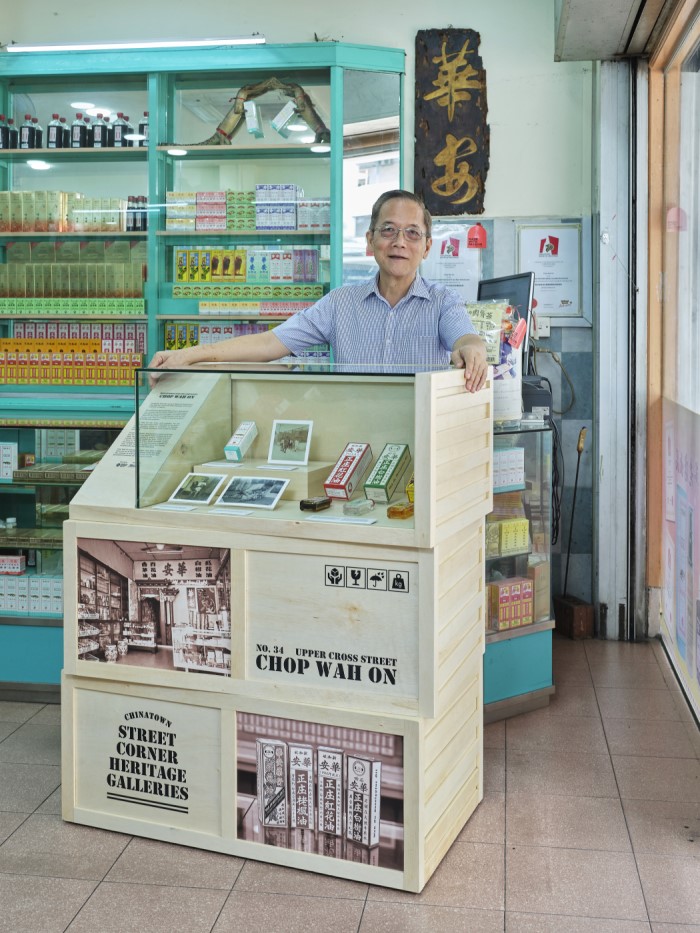 Founded by Tong Chee Leong in 1916 at 67 Pagoda Street, Chop Wah On is one of the oldest medicated oil and balm companies in Singapore.
Reputed for its quality yet affordable products, Chop Wah On was a popular stop for Chinese coolies and Samsui women returning to China to stock up on gifts, in particular its Red Flower Oil. Tong's eldest son, Tong Seng Mun, took over the business in the 1940s and continued to keep prices low for its working-class customers.
The shop not only serves local customers, but also customers from China, where Chop Wah On has built a strong reputation thanks to generations of returning immigrants bringing its products home as gifts for family and friends.
An animal enthusiast, Tong operated an exotic animal trade from the back of the Pagoda Street shophouse up to the 1960s, supplying animals to research institutes and zoos overseas. The family recalled the Sultan Ismail of Johor, a friend of Tong and fellow animal enthusiast, visiting the shophouse incognito to view the animals a number of times. In 1957, Tong also opened a zoo in Pasir Panjang, complete with a sea lion from the Netherlands.
Chop Wah On relocated to Upper Cross Street in 2000 and is now run by the third generation of the Tong family who continues to build upon the trust and loyalty from generations of customers who swear by its remedies.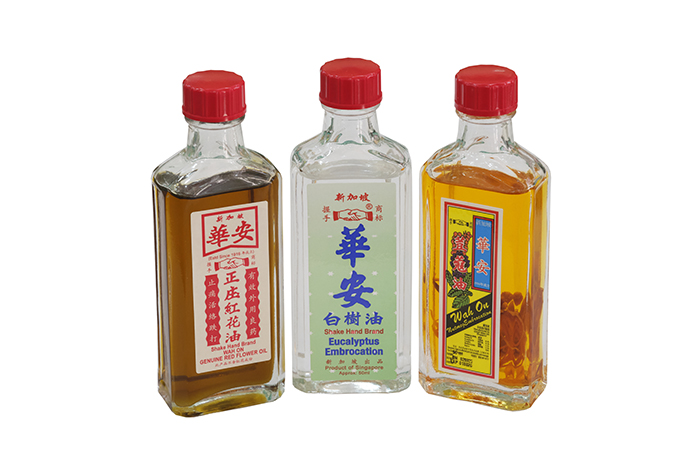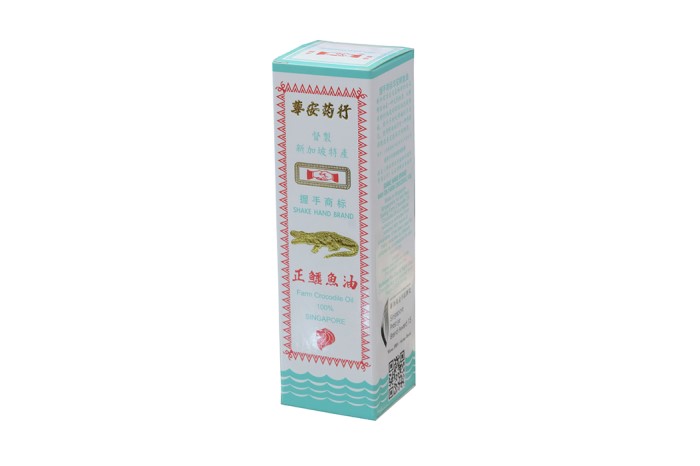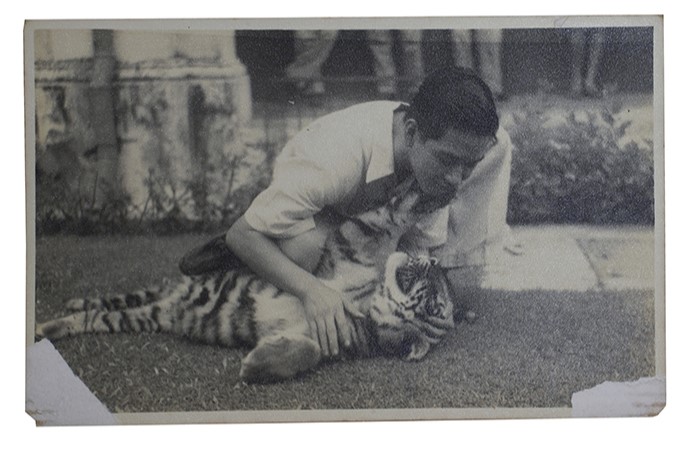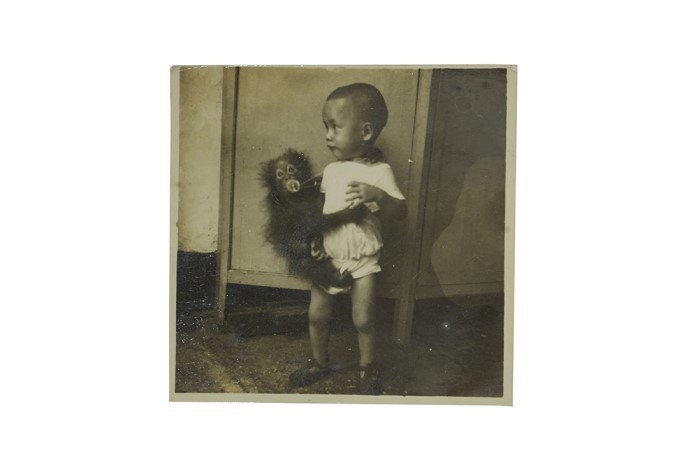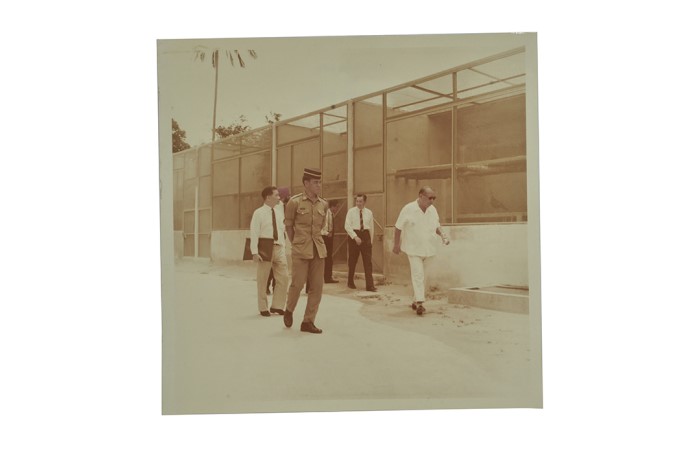 From Traditional to Fine Jewellery: On Cheong Jewellery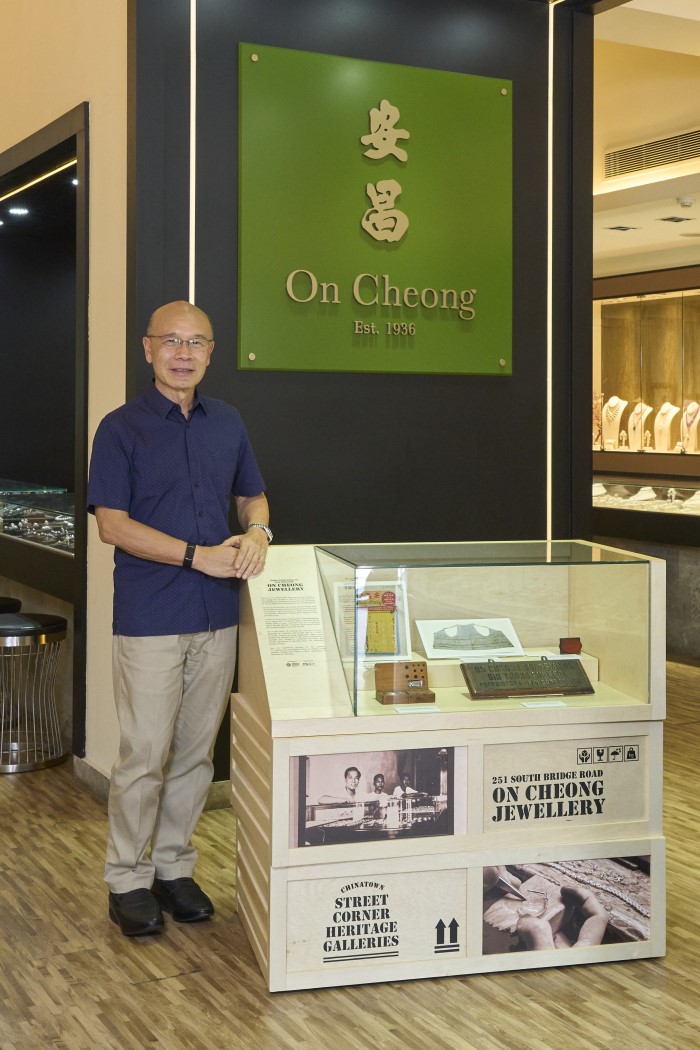 Known for its craftsmanship and unique jewellery designs, On Cheong was founded in 1936 by Ho Yew Ping who immigrated from Guangdong, China in 1925 and apprenticed at various goldsmiths in Malaya before moving to Singapore.
Ho set up his first shop with friends at North Bridge Road selling silver and gold accessories, and named the business "On Cheong", which translates to "peace and prosperity" in Cantonese, reflecting the desires of immigrants in those uncertain times.
In 1941, Ho relocated On Cheong to 251 South Bridge Road as he hoped that Chinatown's higher population density would result in more customers and, as a Cantonese person himself, felt that it would be easier doing business with a predominantly Cantonese clientele.
Up till the 1990s, On Cheong was primarily a trusted goldsmith for customers who bought gold as a means of savings. However, as more Singaporeans began buying jewellery for personal use, Ho Nai Chuen, the founder's youngest son, decided to modernise the brand, and started specialising in rare jade pieces and customised jewellery designs.
Now an established purveyor of fine jewellery, On Cheong has successfully pivoted to offering unique jewellery designs and expertly crafted masterpieces to appreciative customers.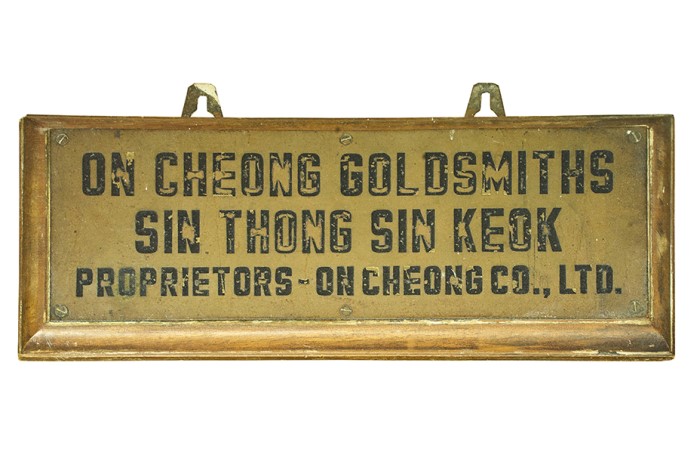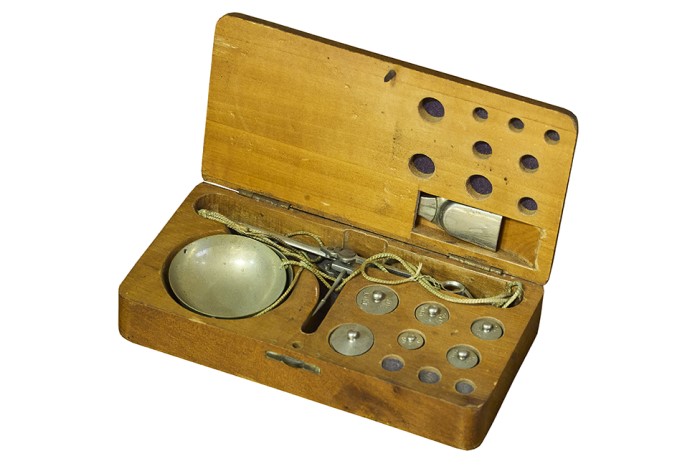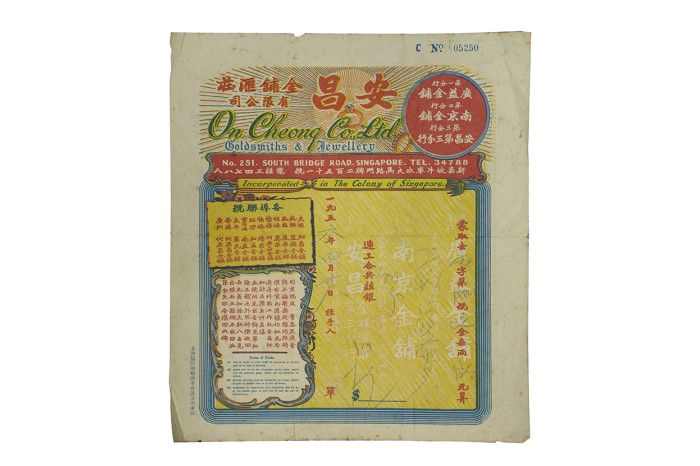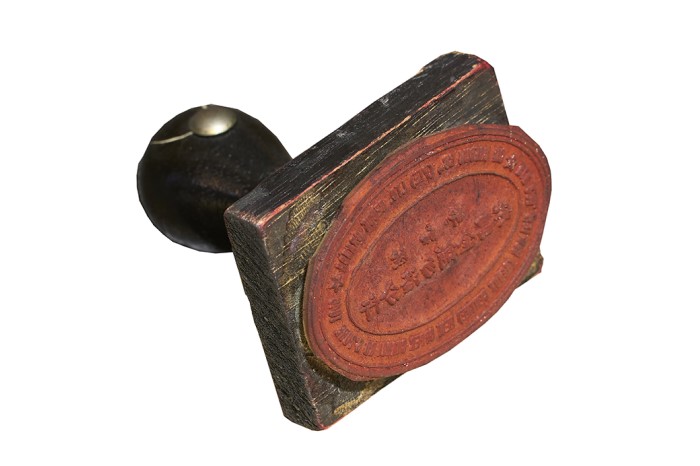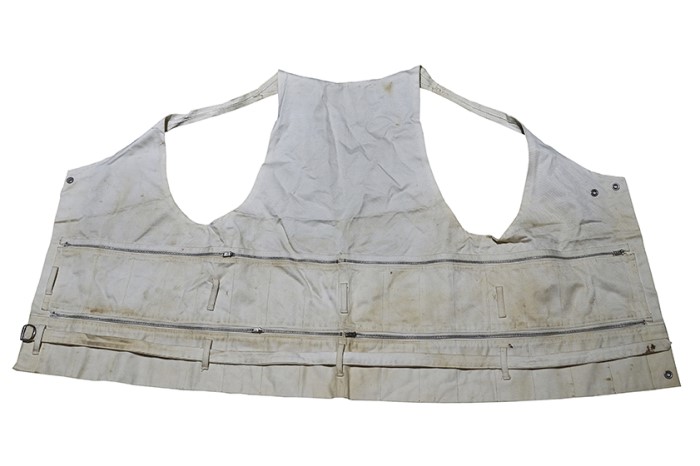 From Peanuts to Traditional Desserts: Mei Heong Yuen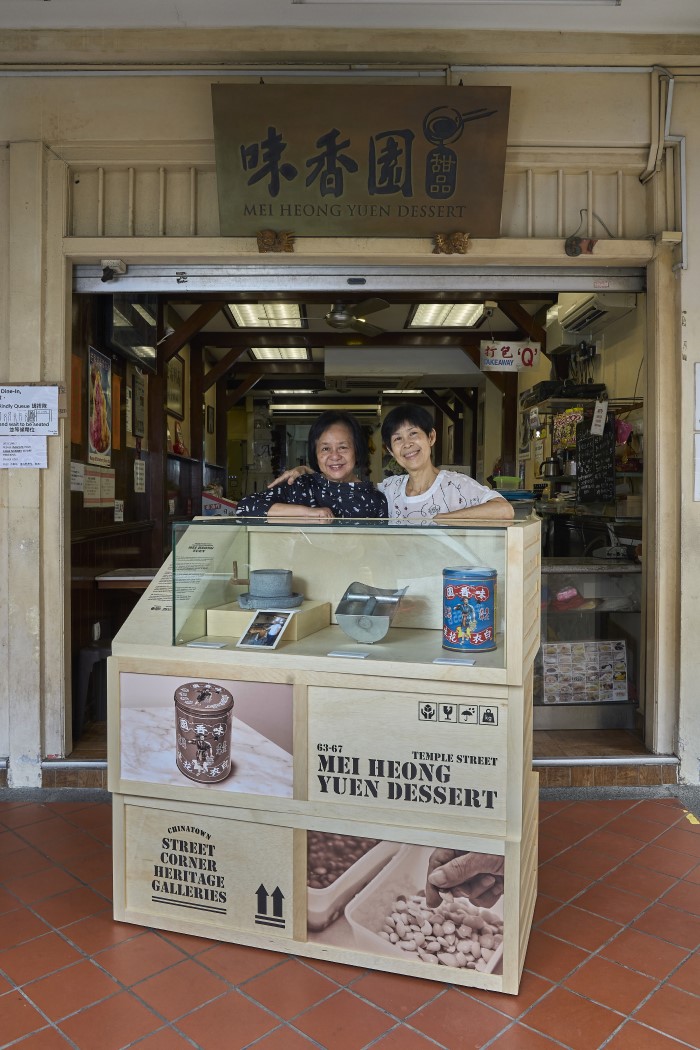 Known for its traditional desserts today, few might be aware that Mei Heong Yuen ("fragrant garden" in Cantonese) first began operations as a producer of roasted peanuts.
The business was founded by Lee Chit Heng, who worked in the roasted peanut industry in Menglembu, Ipoh, before relocating to Singapore in the 1940s. Lee established Mei Heong Yuen, which sold Menglembu peanuts on Pagoda Street before relocating to 39 Temple Street.
Marketed under the name "Farmer Brand", Mei Heong Yuen supplied peanuts to local retailers and restaurants, while freshly roasted peanuts were sold by weight at Temple Street. By the 1970s, its peanuts were exported to Southeast Asia, Hong Kong, Europe, and the United States. While exports continued to flourish in the 1990s, business on Temple Street faced stiff competition with the introduction of more novel snacks in the market.
In an attempt to diversify the business and retain Mei Heong Yuen's presence in Chinatown, Lee's daughters, Clara and Connie, came up with the idea of selling traditional Cantonese desserts at the family's shop at 67 Temple Street.
The venture proved successful and Mei Heong Yuen has expanded to several outlets across the island, and as a nod to their heritage, Farmer Brand peanuts continue to be sold at some of their dessert shops today.