TL;DR
Many traditional bakeries which we frequent have been around for generations, but how much do we know about them? This photo essay showcases how traditional bakeries maintain and/or grow their businesses through adaptation to changing technologies, opportunities and tastes in Singapore society.
By Jasmine Woo and Grace Ann (NTU History Programme)
In an era of globalisation and westernisation, bakeries selling traditional pastries have continued to hold their ground in Singapore. This photo essay offers a glimpse into Balmoral Bakery, Traditional Haig Road Putu Piring and Bangalore Iyengar's Bakery. Each section will share the history and influences of each bakery and feature specific food items. These bakeries showcase how traditions have been preserved or adapted through vicissitudes of time, helping us trace the rich heritage of Singapore's food culture.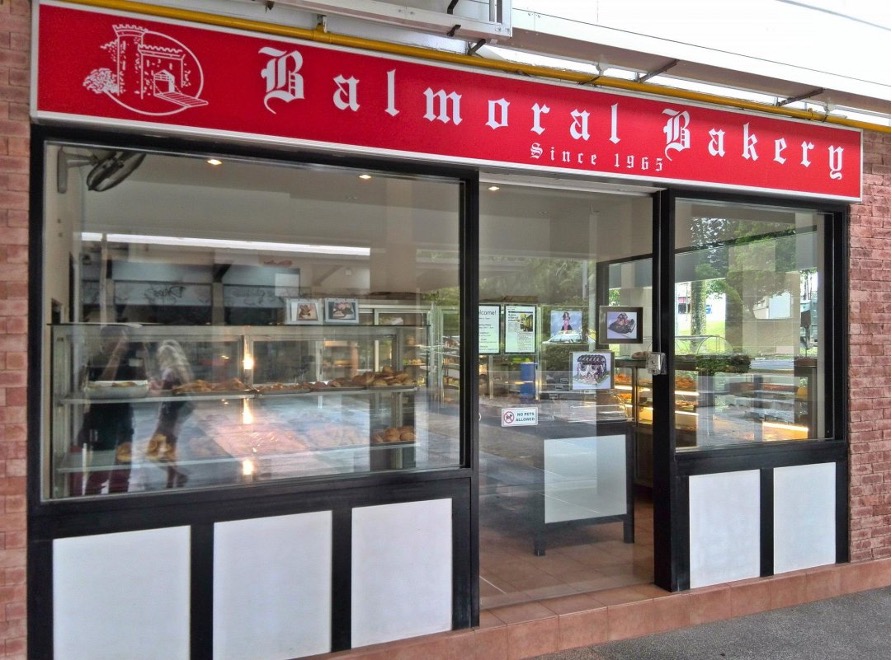 Balmoral Bakery, 2013 (Source: Open Rice)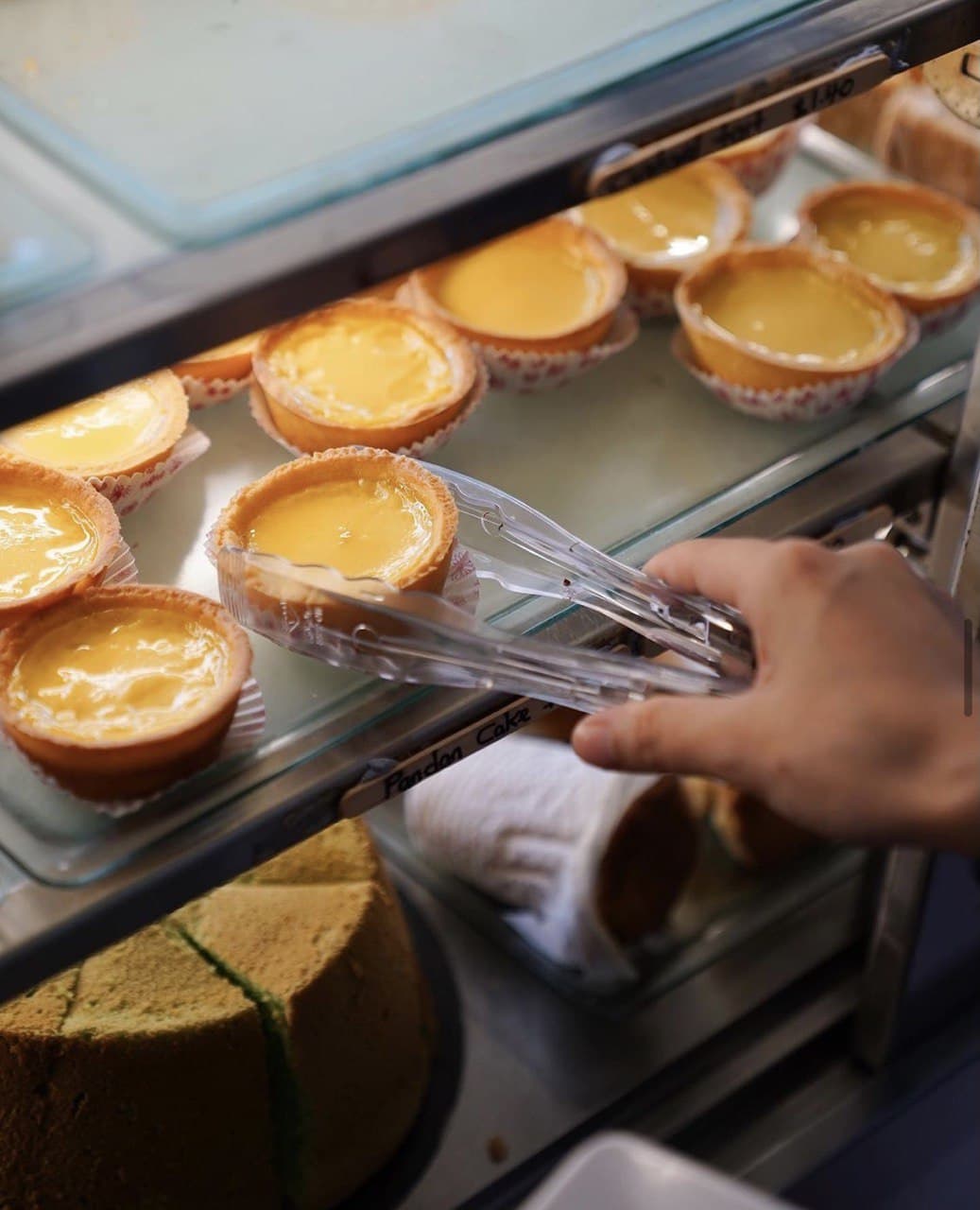 Balmoral Bakery's Egg Tarts, 2020 (Source: Hao Ni)
Western bakeries catering to Asian customers have been around since the late colonial period. One of the pioneers of English-style bakes in Singapore, Balmoral Bakery was founded by Hainanese bakers in 1965. The items on their menu have familiar British pastries such as beef pies, buttercream cakes, rum balls and more. They also incorporated local flavours into some of these pastries. For instance, in their buttercream cakes, they introduced flavours like kaya pandan. Their most popular item is the egg tart – which in its abundant creamy-filling could be an influence British egg custard tarts. Unlike usual egg tarts, Balmoral Bakery has improvised the crust of Balmoral Bakery's egg tarts to be taller, becoming the bakery's unique identity.
Balmoral Bakery was first set up along a stretch of British restaurants and pubs in Holland Village. When the government reclaimed the shophouse area, the bakery moved to a new location at Sunset Way in 1984. Yet, the bakery is still frequented by people who still reside in the former location. A man in his 60s shared that although he resides in Holland Village, he still patronises the store in Sunset Way every week.
Starting out as a family business, the bakery has no intentions of expanding. Their menu items have remained the same over the years, and the head baker, Lim Ming Noong, has insisted that prices remain low so that any customer can enjoy.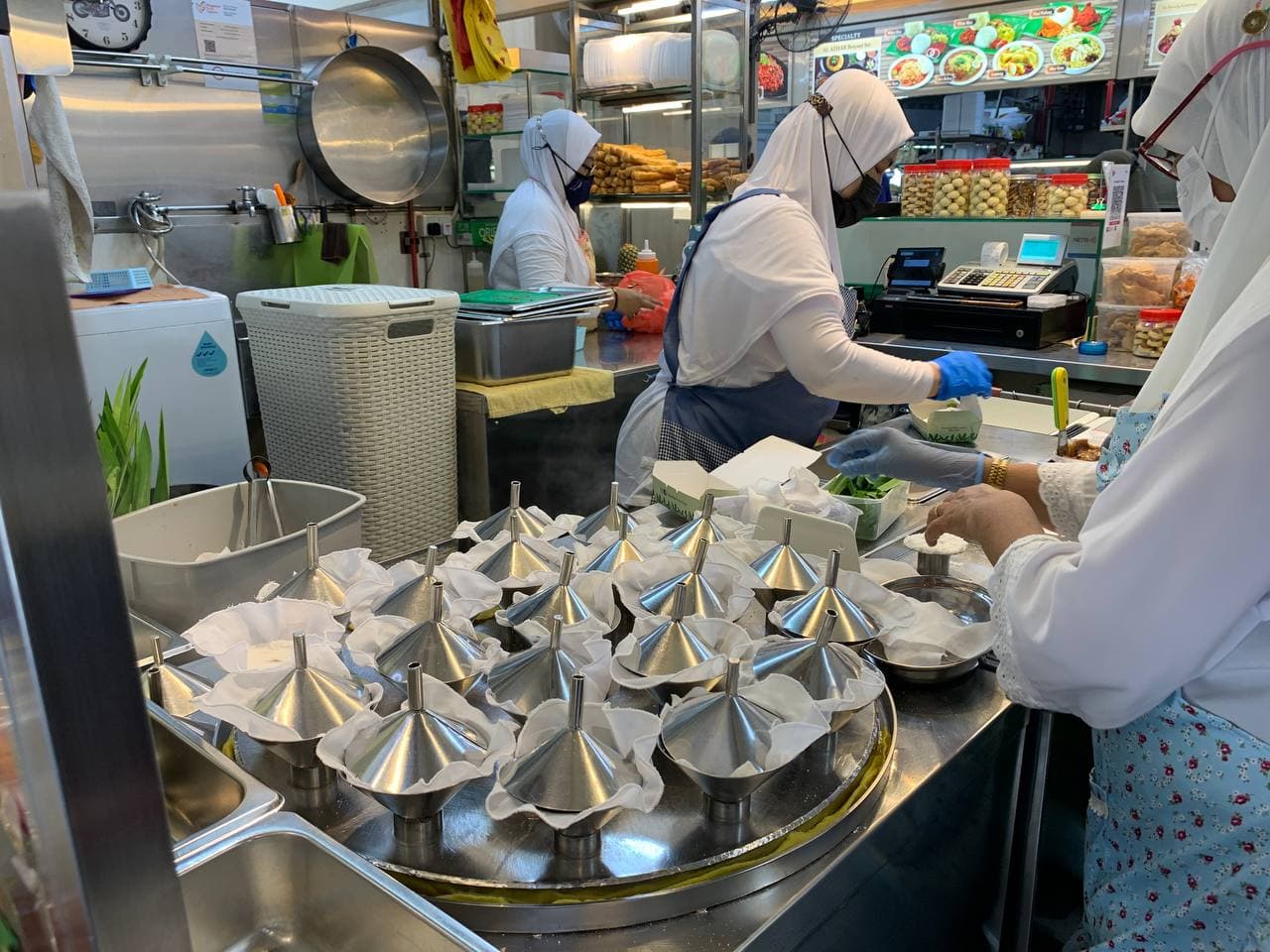 Traditional Haig Road Putu Piring Bakers, 2021 (Source: Jasmine Woo and Grace Ann)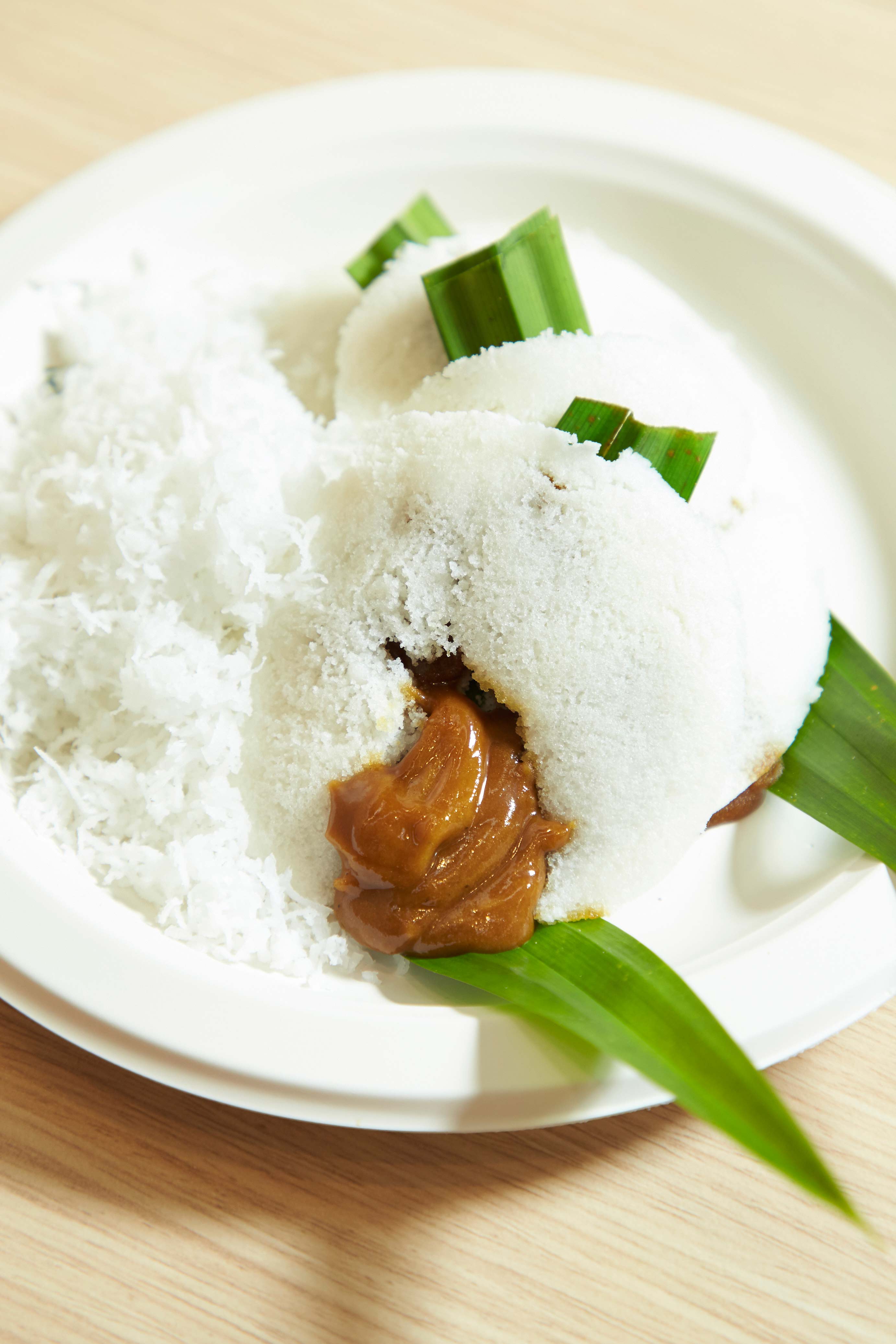 Gula Melaka Putu Piring (Original), 2018 (Source: 8 Days)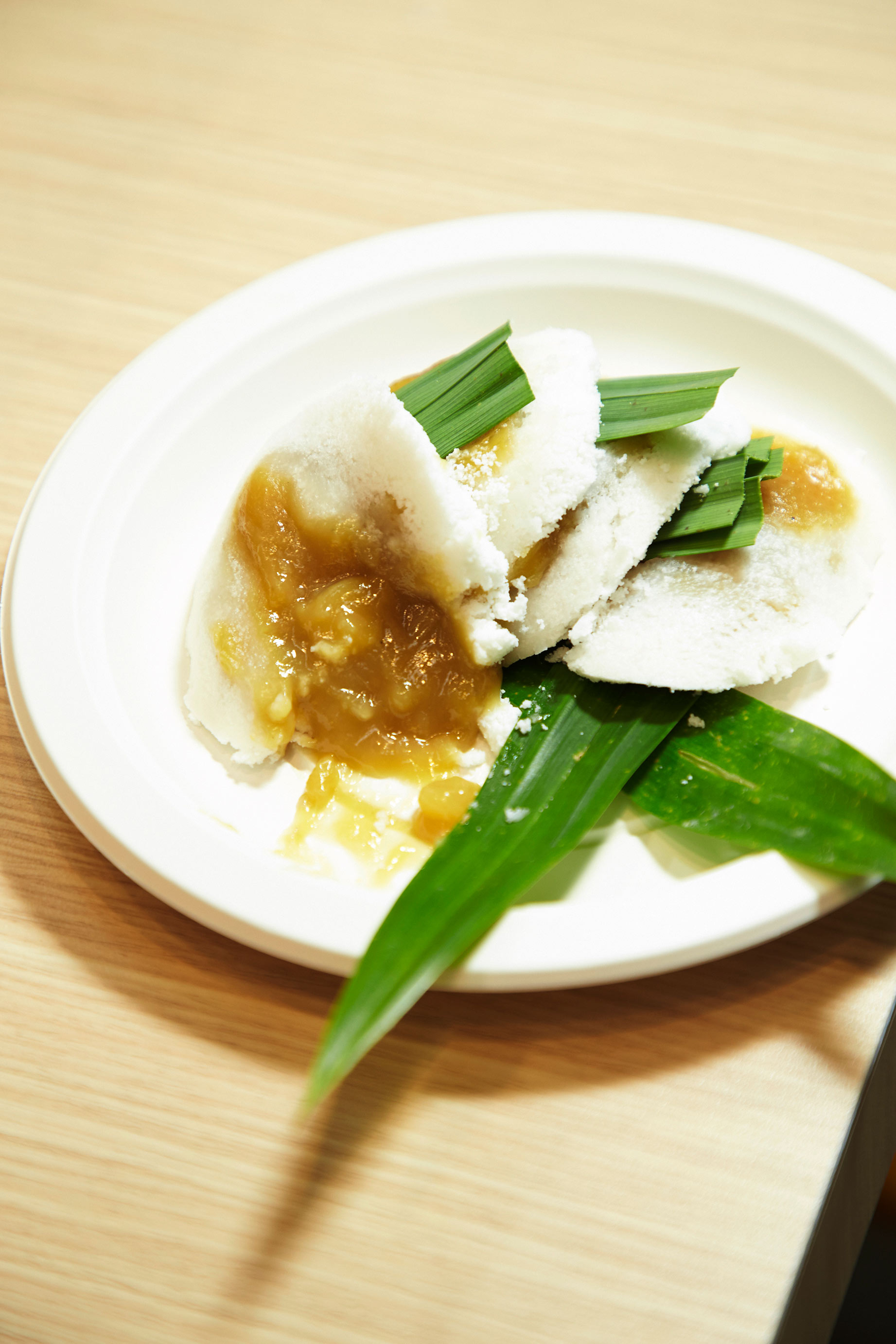 Durian Putu Piring, 2018 (Source: 8 Days)
Traditional Haig Road Putu Piring is a Muslim owned bakery that has been passed down generations. Starting out as a family-run business, its history dates back to the 1930s. It started as a food cart along Lorong 1 Jalan Besar, then along Sungei Road before moving into a physical store at Bukit Batok in 1985. In 1994, the store shifted to a Kopitiam at Block 12 Haig Road where it still remains today. Despite selling a variety of pastries like pineapple tarts and butter cookies, the bakery's speciality is Putu Piring. Putu Piring, a popular Malay snack, is a round-shaped, traditional steamed rice flour cake filled with gula melaka or palm sugar.
At Traditional Haig Road Putu Piring, they use gula melaka imported from Java. While the bakery is still headed by the same family, the business now has five different outlets in Singapore. At the Haig Road outlet, both family and staff still believe in preserving the traditional recipe of Putu Piring that is filled with gula melaka. However, to adapt to changing tastes and preferences, you can find many different flavours that will suit a variety of taste buds including durian, chocolate and brown coconut in other stores. The business has also opened its newer outlets in air-conditioned environments. While these changes are necessary for the business to keep up with the times, the gula melaka putu piring still stands as the best-seller.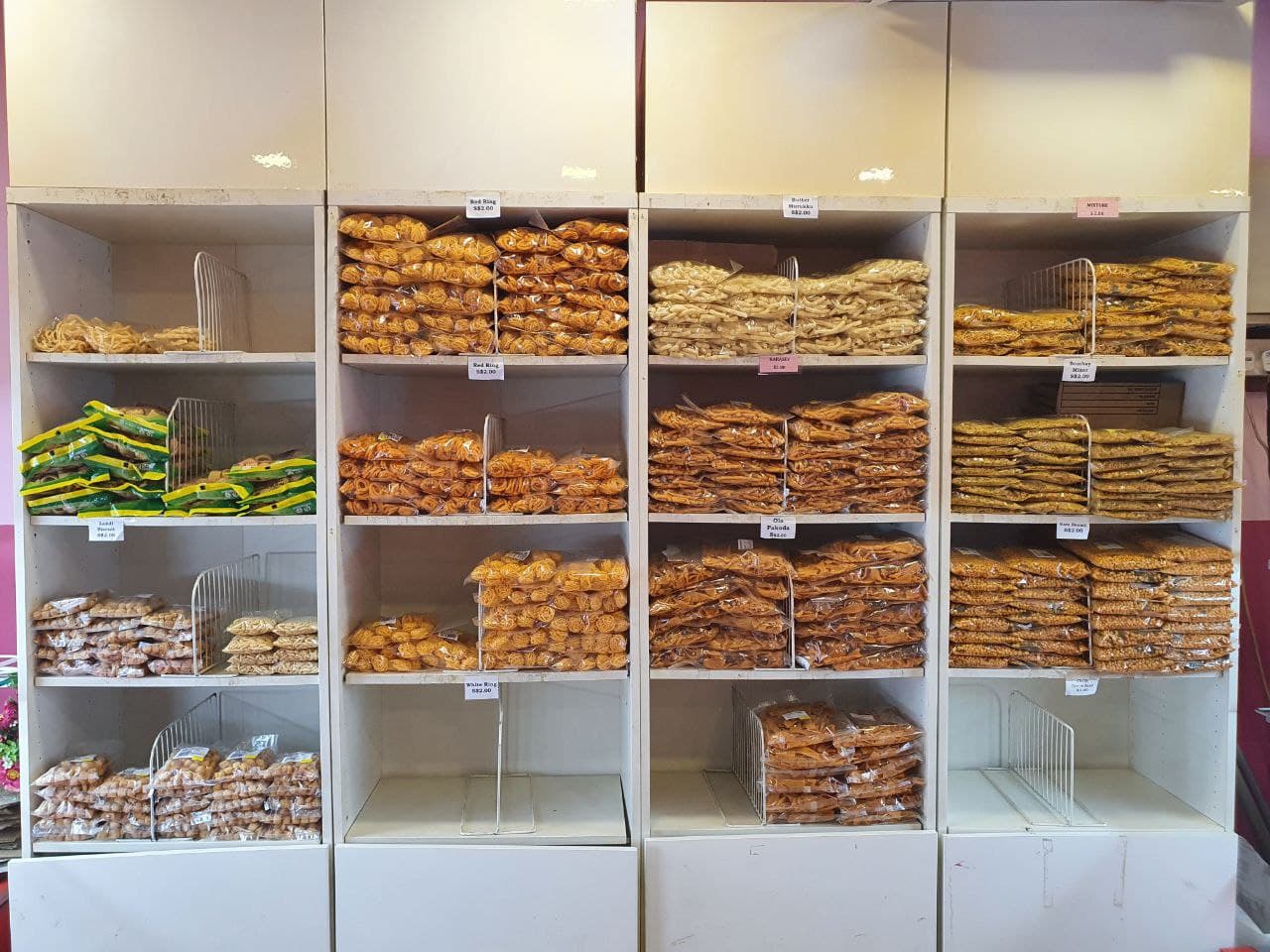 Bangalore Iyengar's Bakery's vegetarian pastries, 2021 (Source: Jasmine Woo and Grace Ann)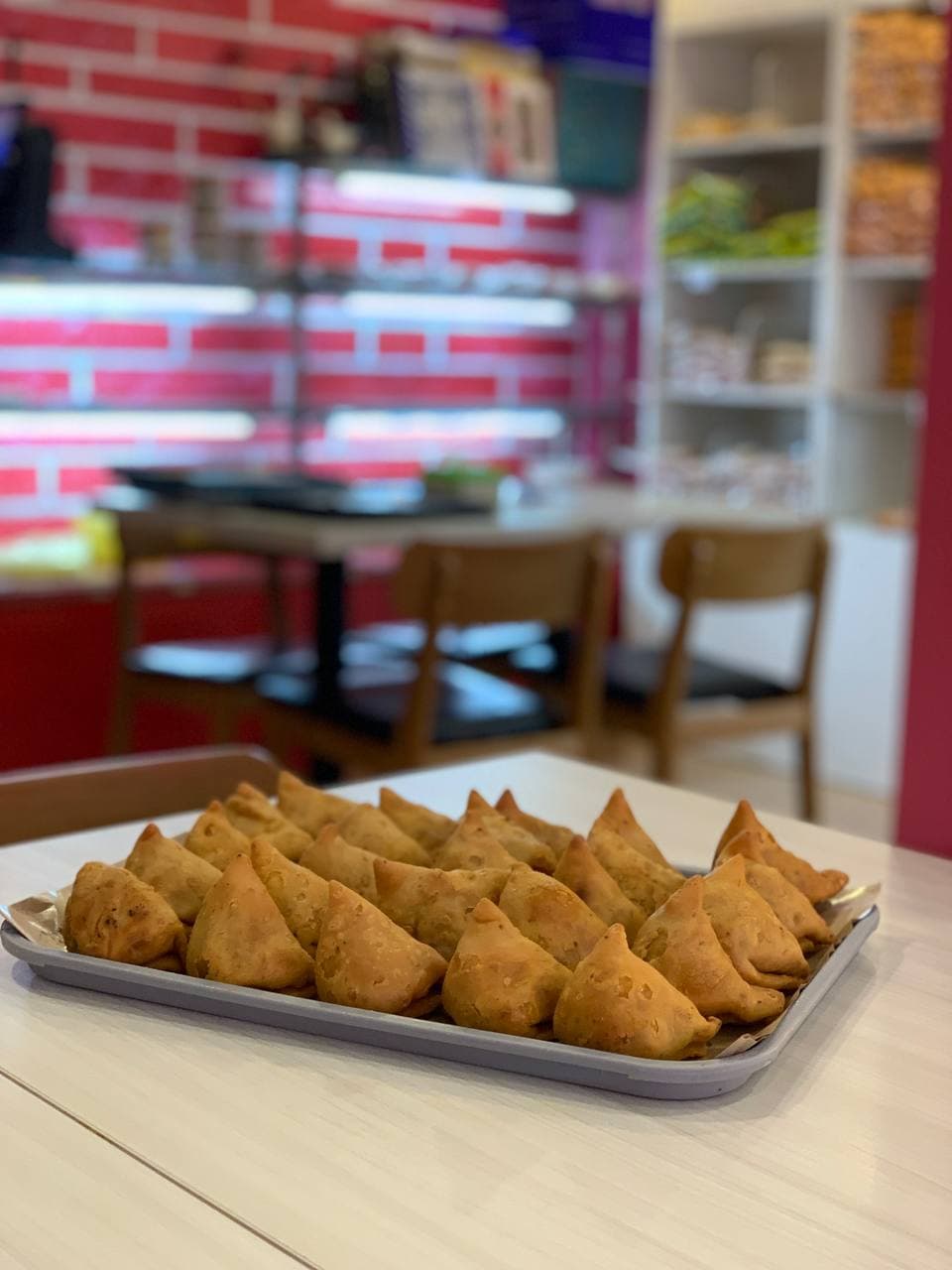 Bangalore Iyengar's Bakery's vegetarian pastries, 2021 (Source: Jasmine Woo and Grace Ann)
Bangalore Iyengar was first opened by Mr Saran's father in 2012, with Mr Saran taking over the family business as its current owner. Named Bangalore, the pastries are prepared following authentic recipes from Bangalore, India. However, they also incorporate the flavours of India as a whole. Among their baked pastries, Bangalore Iyengar is best known for their puffs and pastries like Samosa. With a variety of flavours for filing, Mr Saran promises that the taste of their puffs are unique and can't be found elsewhere in Singapore. Apart from the usual bread and cakes, other favourites include handmade biscuits bundled in transparent packagings like Butter Mukukku, Ola Pakoda, Lakdi Biscuits and Kara Boondi.
To integrate the taste of Indian pastries to the preference of Singaporeans, Mr Saran and his father had to be aware of Singapore's multi-ethnic culture. When deciding on aspects of the business to improve, the family actively responded to the feedback of their customers. The decision of providing coffee or tea so customers can enjoy a more wholesome meal was based on customer feedback. The friendly staff also labels the pastries and explain them to customers who may be unfamiliar with the names of Indian pastries. By adapting to the changes and expectations of the industry, they have managed to grow the bakery and successfully opened a restaurant.
Over the years, different bakeries have taken varying approaches to preserve Singapore's food culture. Balmoral Bakery, Traditional Haig Road Putu Piring and Bangalore Iyengar embody the spirit of preserving the old while moving forward with the times. More than anything, these traditional bakeries have provided us a humble glimpse into Singapore's food identities and heritage. With these bakeries trying the best to uphold the traditional food cultures, it would be great if the younger generation would give these nostalgic treats a chance, allowing the continuation of traditional food culture. Pastries and cakes (both Western and Asian) have been a huge part of Singapore's food identities and heritage and we hope everyone will continue to support these bakeries!
About partner
Jasmine Woo and Grace Ann (NTU History Programme)
The NTU History Programme strives to be a leading centre for researching and teaching interdisciplinary, Asian, and world/transnational history, while pushing innovative and immersive approaches to learning about and exploring Singapore's past and heritage. It welcomes students, scholars, and interested members of the public to join us in these endeavours! Find out more about our programmes, research, and events at https://www.ntu.edu.sg/soh/about-us/history or find us on Twitter (@NTUHistory)!
This photo essay was produced as part of the Singapore HeritageFest (SHF) 2021.