Singapore River Walk
Since 1819, when modern Singapore was founded, the Singapore River has served as an artery of international commerce that drew people from all over the region to work, trade and seek their fortunes on this island. Today, after a major clean-up that ended in 1983, the river continues to bustle with life, flowing past modern skyscrapers and historic buildings.
The Singapore River Walk traces the development of the Singapore River spanning from Collyer Quay to Robertson Quay, focusing on the contributions of the river towards Singapore's mercantile development through the various communities who lived and worked by the river, as well as the spectacular architecture and social history of the bridges that criss-cross the river, functioning as arteries of commerce, facilitating the movement of people and goods across the river at various junctures.
Singapore River Walk Virtual Tour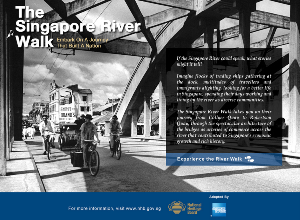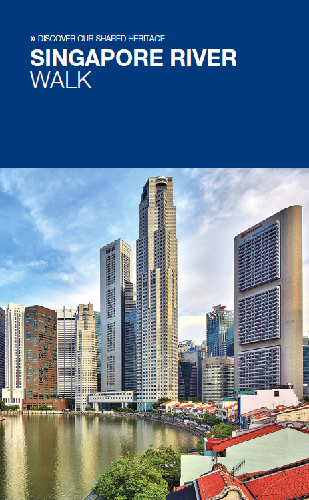 Download Singapore River Walk Map
---
The Singapore River Walk is adopted by American Express.